May is typically the peak month for severe weather - and tornadoes - in the United States. But through the first three weeks-plus of this May, the month hasn't produced much in the way of tornadic activity.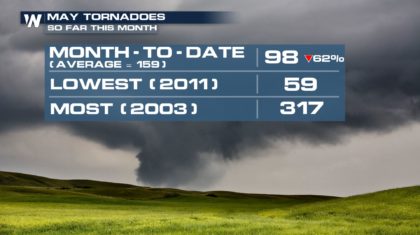 According to the Storm Prediction Center (SPC), 98 tornadoes have been reported nationwide through the first 22 days of May, a far lower count than one would normally expect by this point in the severe weather season. While official numbers aren't out for the 22 days since May 22th, the number is certainly low, making it an overall below average month-to-date.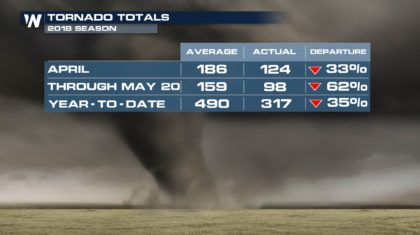 The
typical count nationwide for the full month is 276
. The biggest lack of tornadoes has been through the South and Midwest. The slow start is mainly because of the lack of large storm systems moving through the South and Midwest. The jet stream, often a major player in providing energy and wind shear to help fuel severe weather events, has been consistently absent from some of the prime zones for severe storms.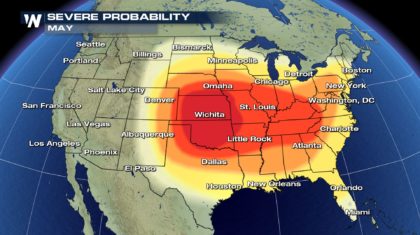 Of course, there's plenty of time for Mother Nature to catch up. There's roughly another month in the typical peak for severe weather season, though tornadoes can take place year-round in the United States.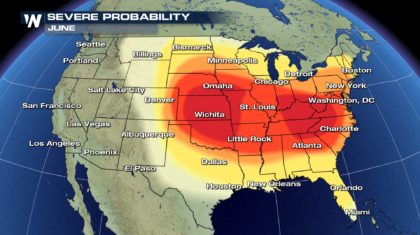 By July and August, however, tornado numbers nationwide tend to drop off sharply.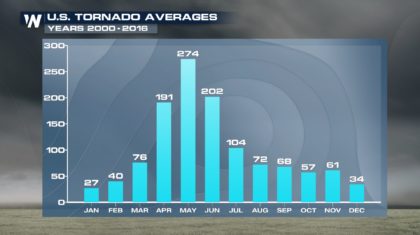 But the short-term forecast keeps things relatively tranquil, at least in terms of the threat for widespread severe weather. No significant severe weather outbreaks are expected in the next few days. Stay with WeatherNation through severe weather season. For WeatherNation: Meteorologist Chris Bianchi / Meteorologist Andy Stein