Storms along the cold front that moved through the Northeast and Mid-Atlantic Thursday produced gusty winds and very large hail. While most of that energy is moving offshore, isolated thunderstorms overnight could be occasionally strong or severe.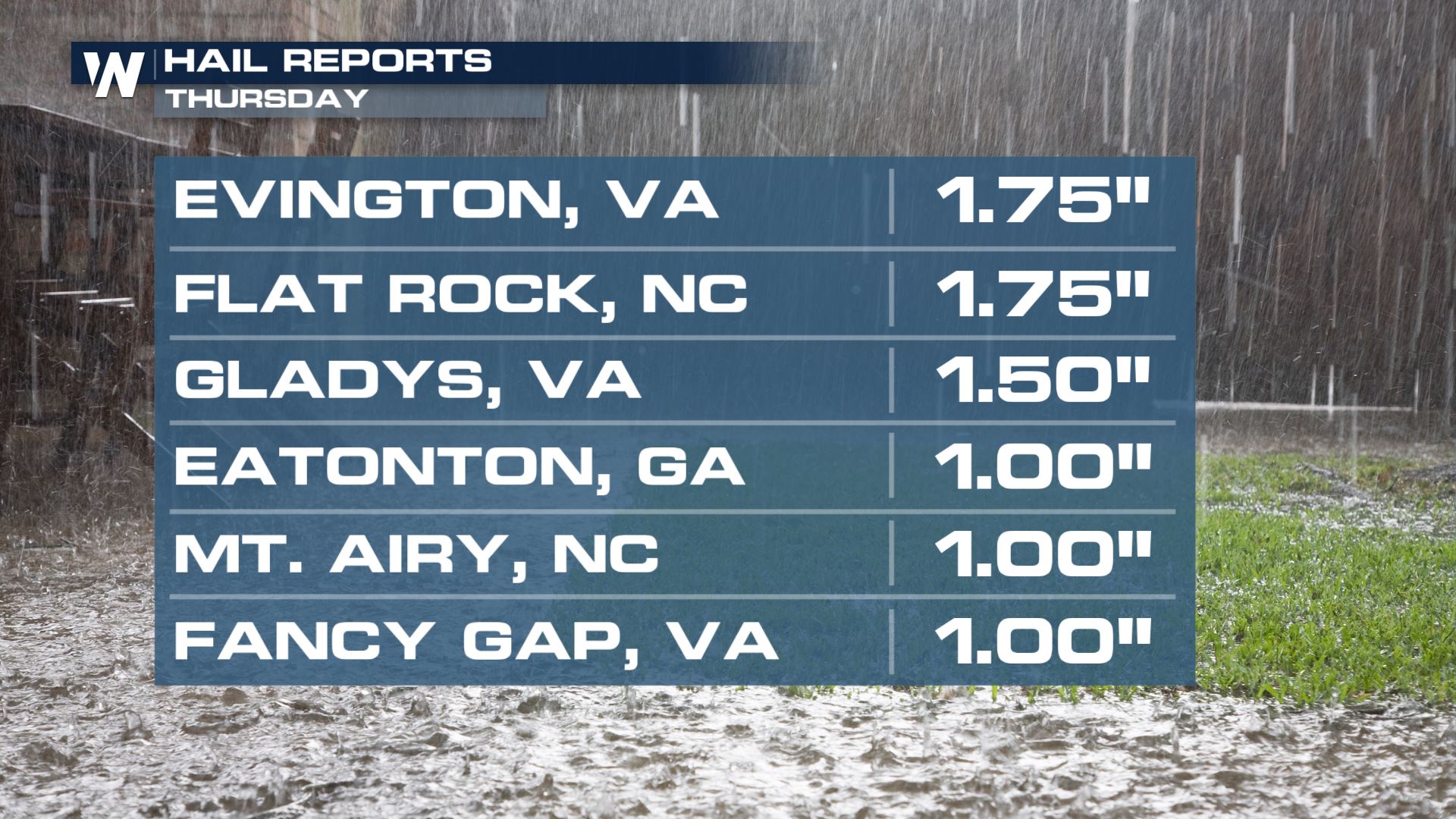 Golf ball size hail was reported in parts of Virginia and North Carolina Thursday as the strongest storms moved through. Wind gusts also topped 79 mph in Bay Ridge, Maryland. Reagan Airport in Washington, DC recorded a 62 mph wind gust as well!
The severe weather risk overnight is limited, but a few storms in southeast Virginia and the DelMarVa could be strong enough to produce damaging straight line winds or hail thicker than 1".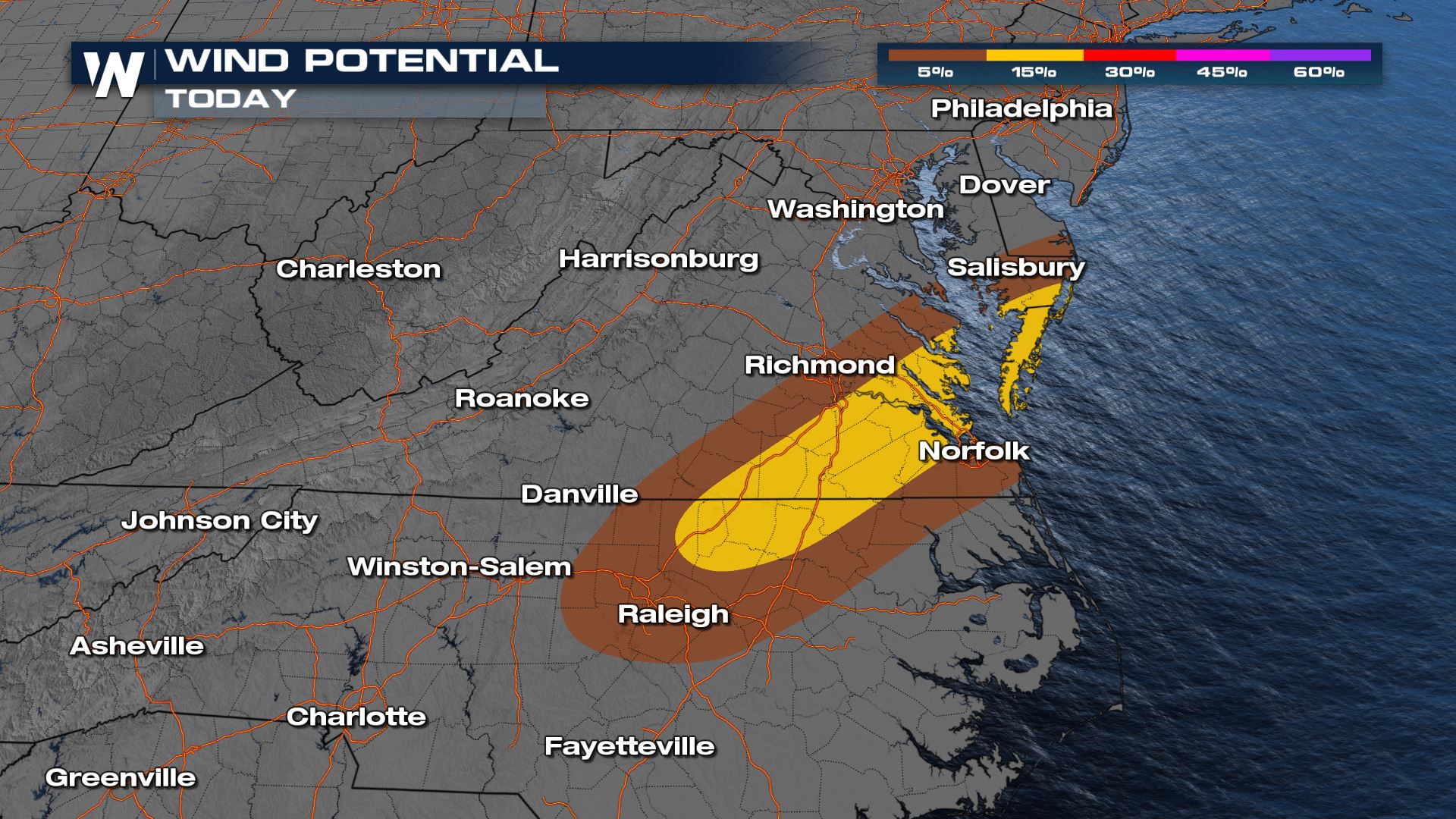 In addition to an isolated wind gust of 60 mph overnight, storms will have torrential downpours. This could lead to flooding especially where there is a quick terrain change. Be careful driving into Friday morning, as ponding on low-lying roads could be a problem.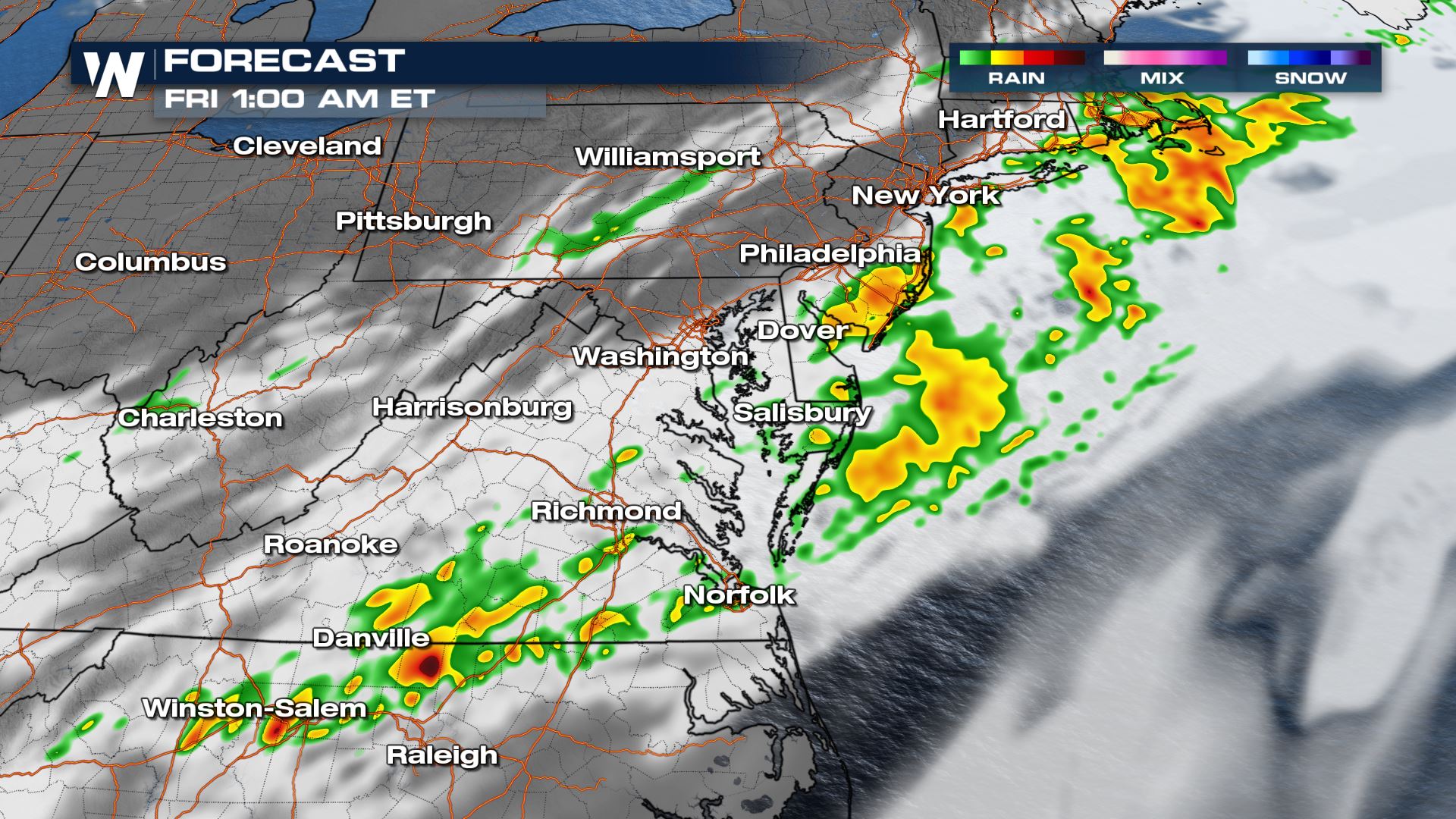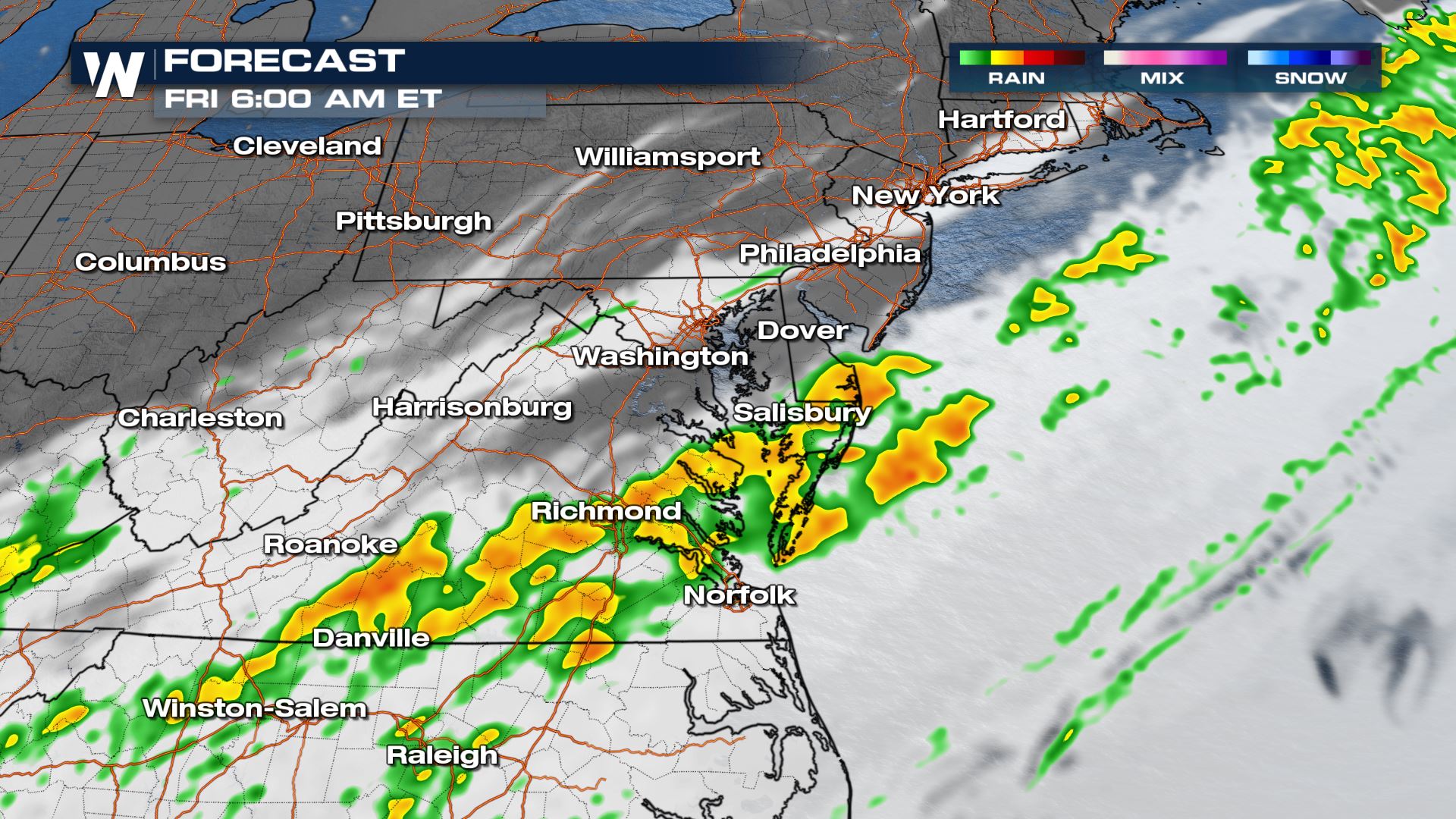 This system started producing severe weather earlier this week. Tornadoes touched down in the Upper Midwest on Tuesday and Wednesday, including a tornado in Lewiston, Illinois that was rated an EF-3. There were also numerous wind reports in the Midwest and hail reports through the Southern Plains.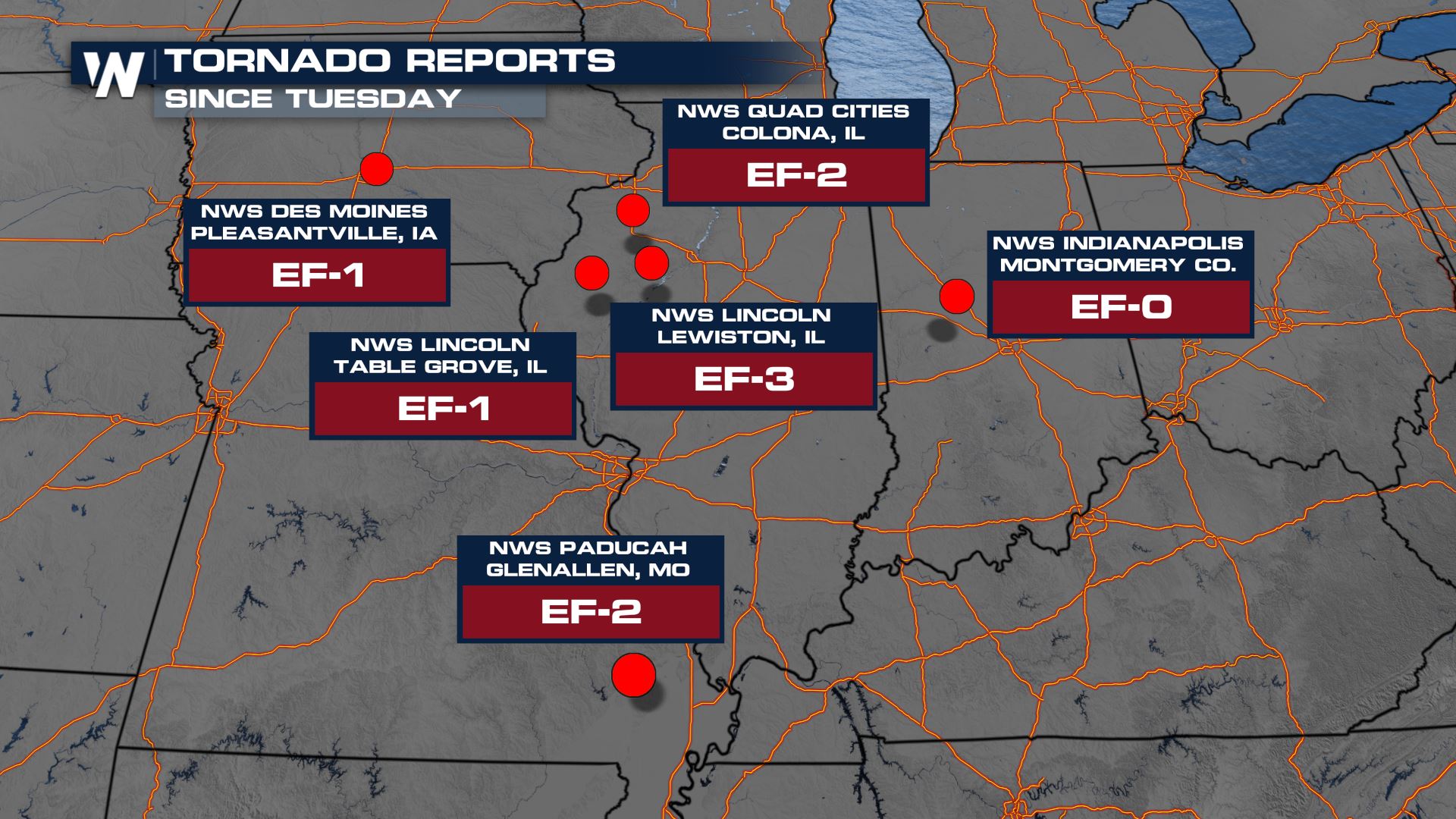 Stay with WeatherNation for updates on storm surveys, radar conditions and rainfall concerns! Your Eastern Regional Forecast is always :10 past the hour.