Severe weather ripped through the Northeast on Wednesday, April 21st, producing two tornadoes in New York and Connecticut! Both produced minor damage but the Kent, CT tornado was the earliest on record!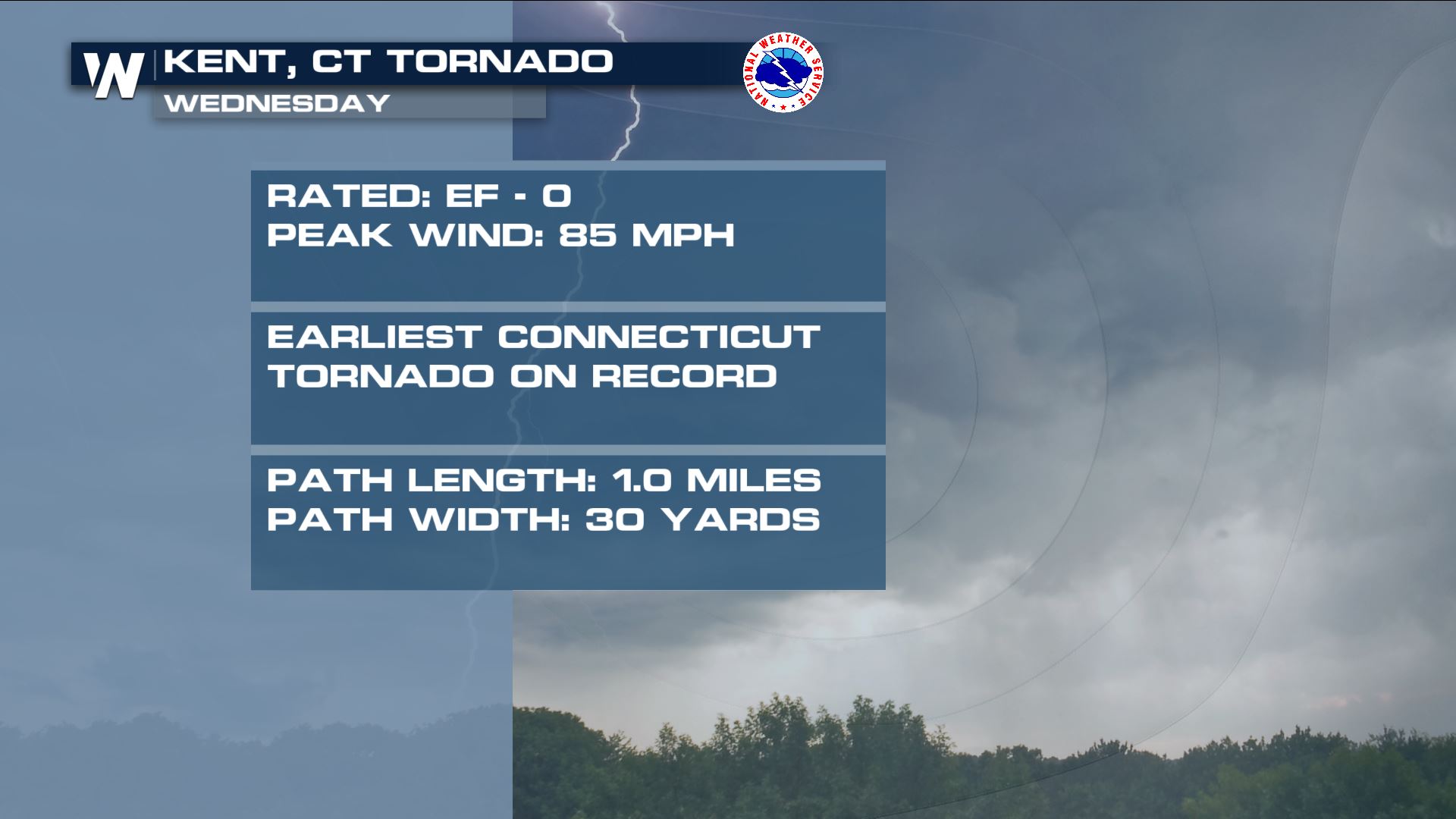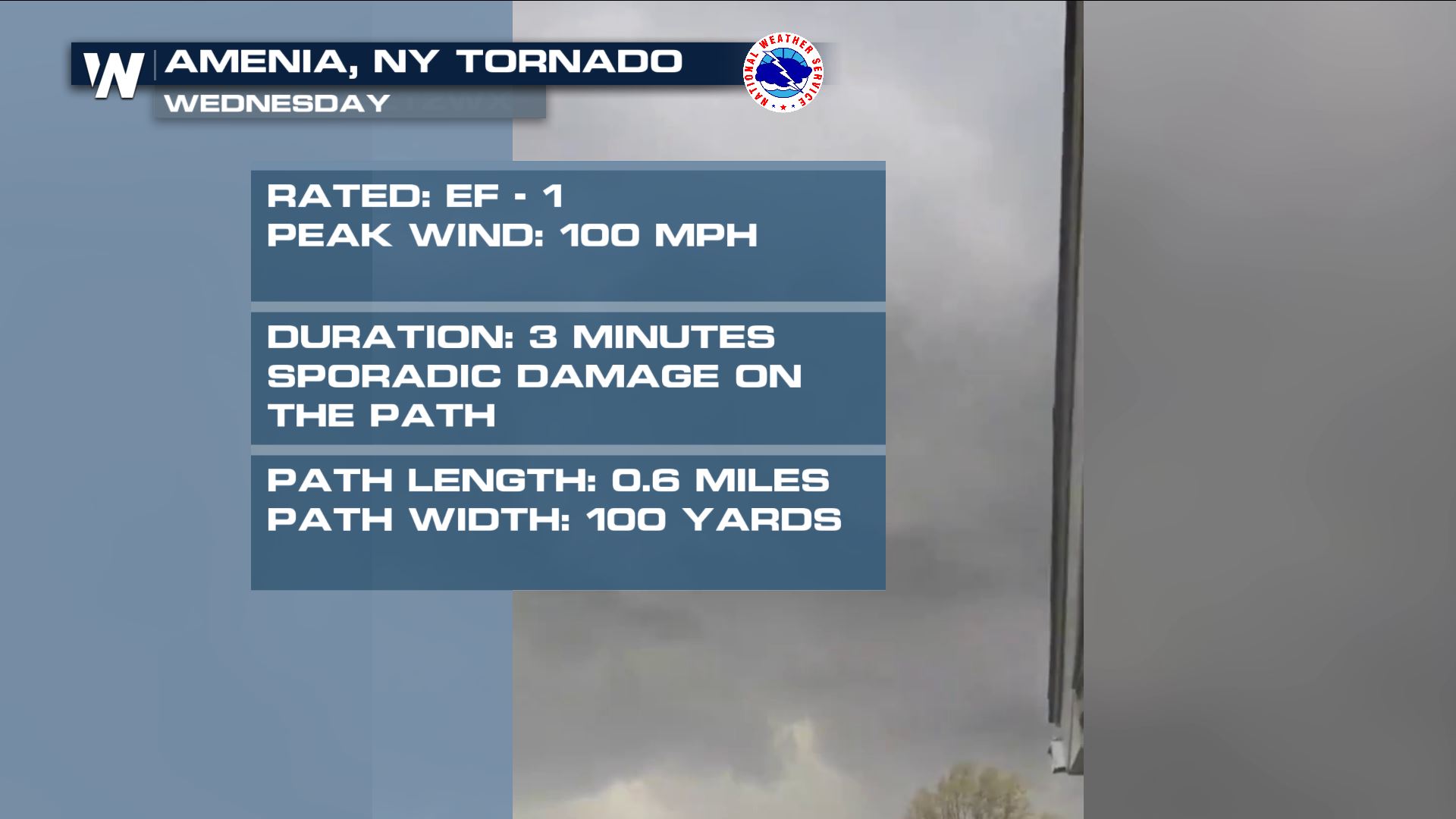 While there were only a couple tornadoes, there were many more wind reports & hail damage. The reports ranged from smaller tree branches, limbs, and saplings coming down to large trees tipping right over. Powerful winds registered 50 to 60 miles per hour as the storms (individually) rushed to the east around 40-50 mph!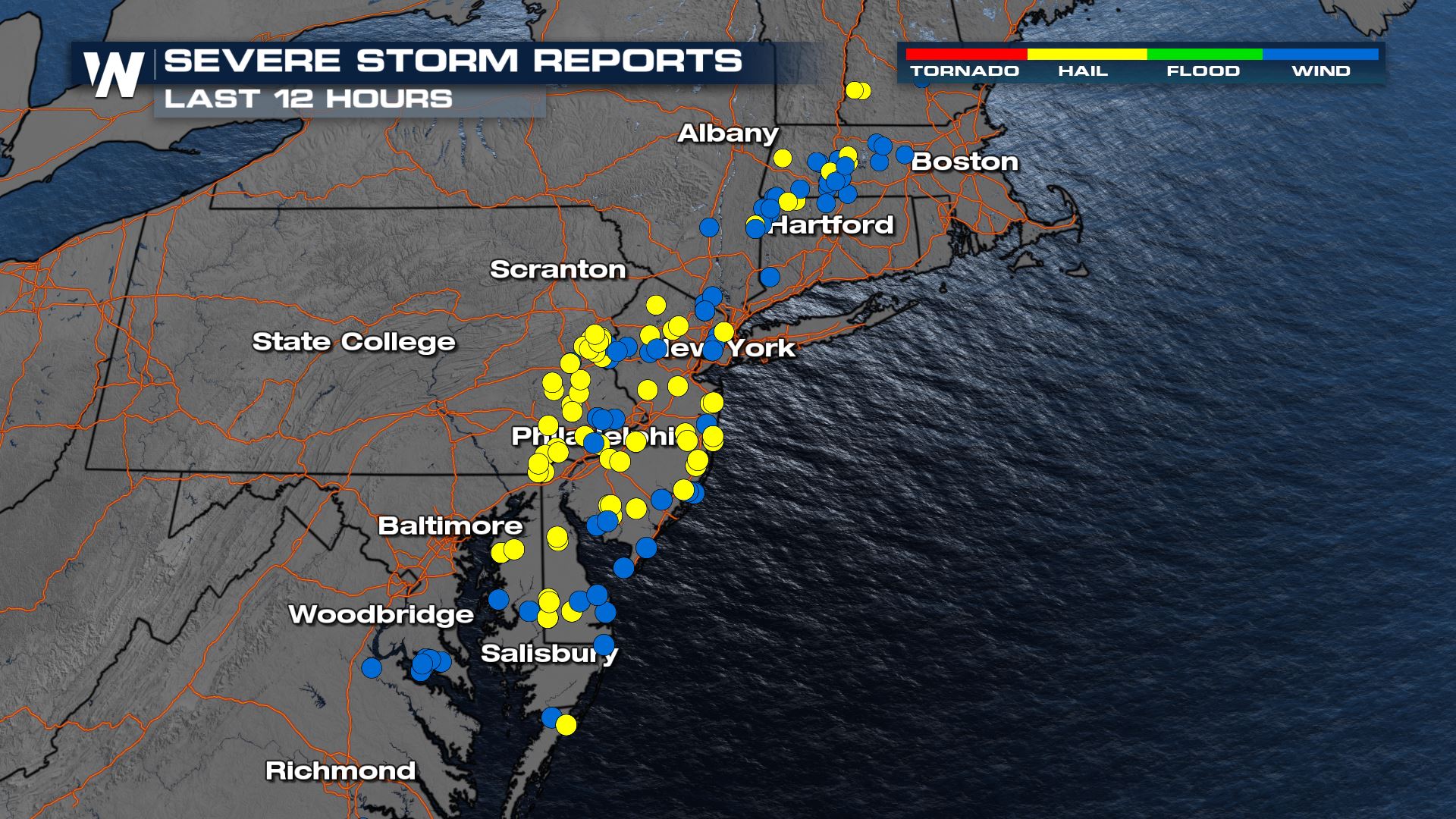 Wind reports were upwards of 60 miles per hour and hail reports were mostly around a half-inch in thickness. In order for a thunderstorm to be classified as "severe" it must contain hail of one inch (or larger) and/or a 58+ mph wind gust.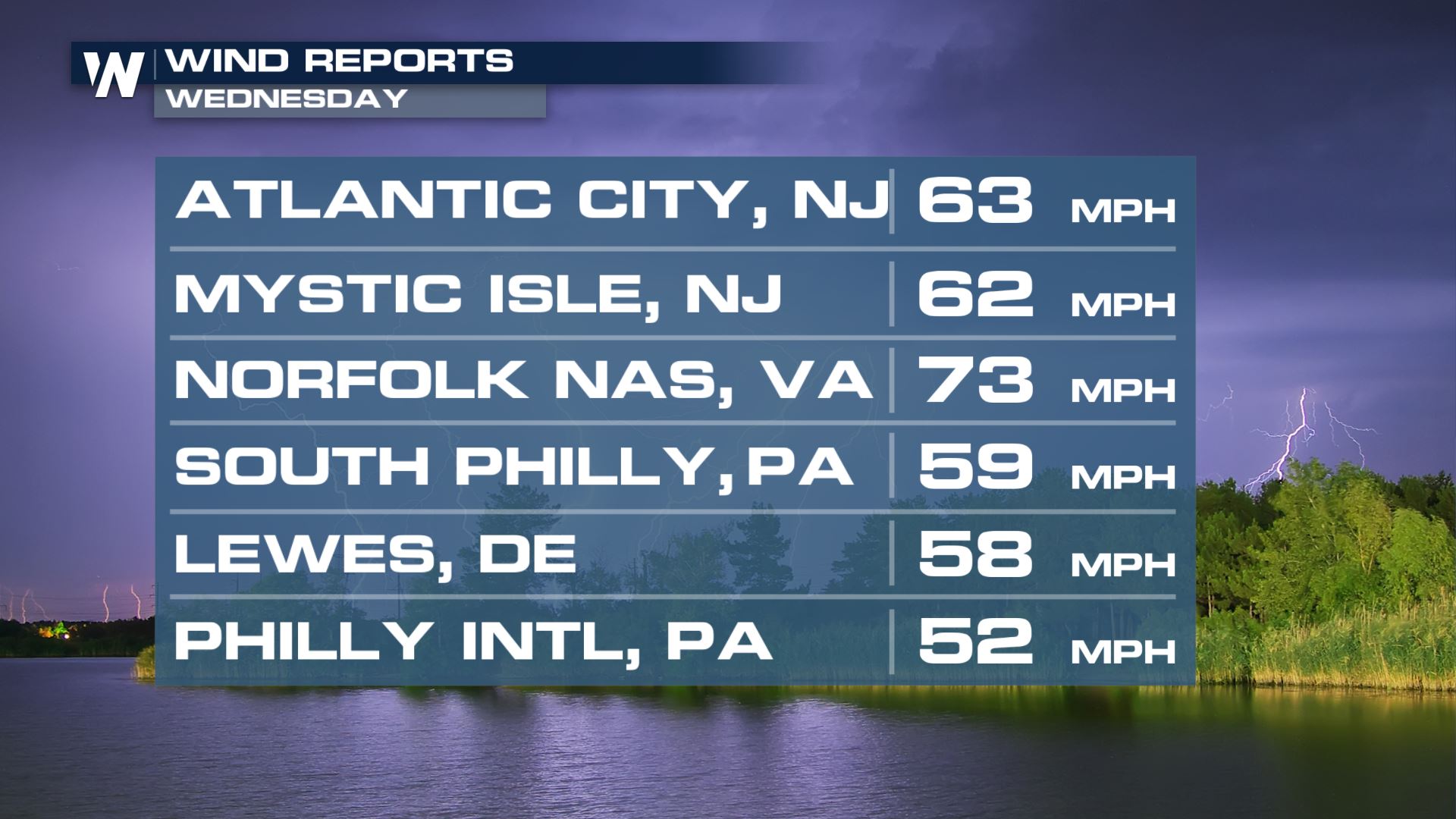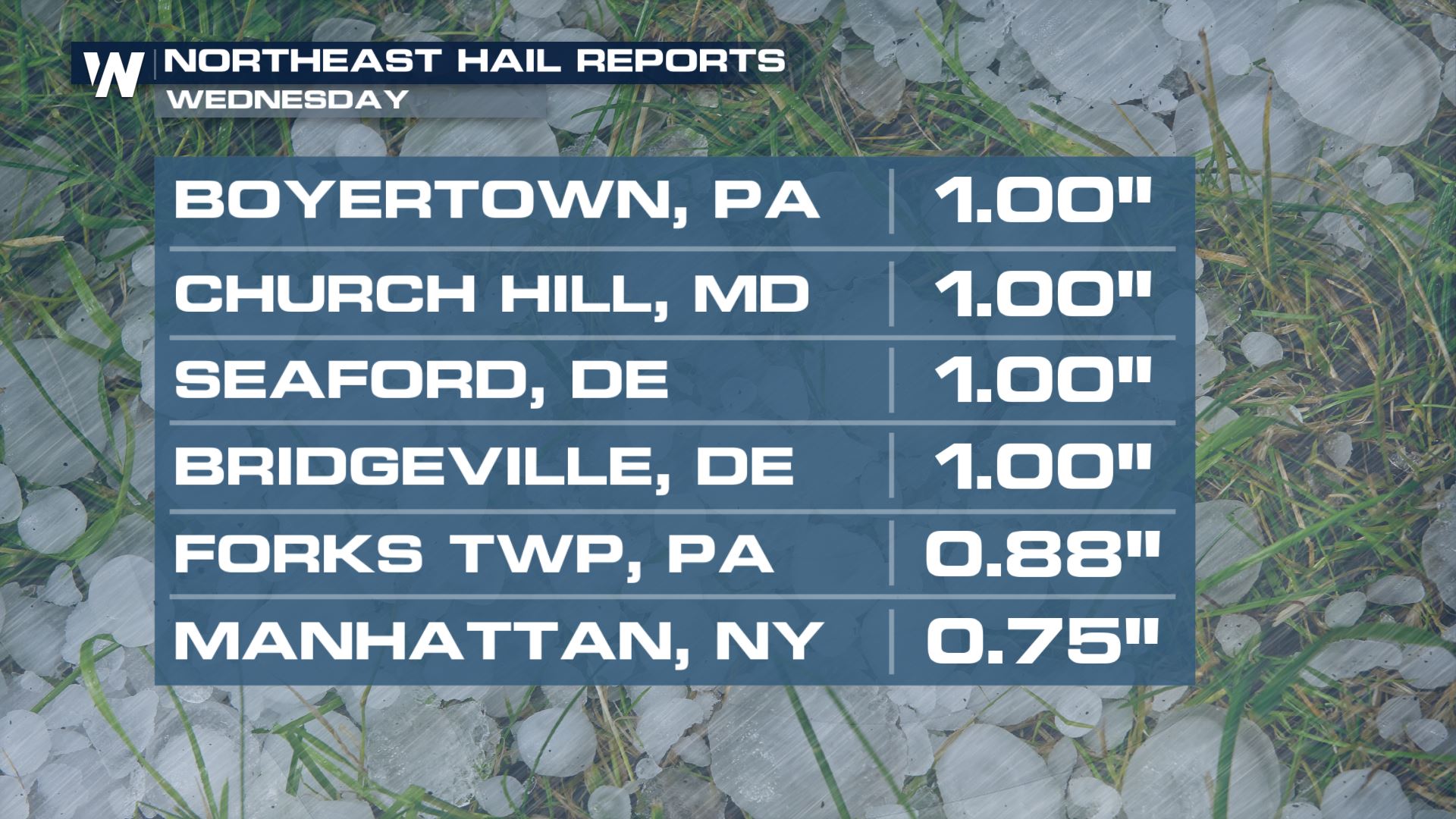 If you are in a severe weather risk area, be sure to check back with us here at WeatherNation on-air, and online, for forecast updates and alerts.