As we track a mid-week system heading into the Central U.S., our jet stream will dig as far south as the Gulf Coast which will bring the potential for some strong to severe thunderstorms from Gulf Coast through the Mid-Atlantic. Down near the surface, a strong cold front extending from northern tier of the country will also help fuel these storms.
Set-Up
There are 4 ingredients we need to enhance severe thunderstorms. Shear, Lift, Instability and Moisture. As we look at the forecast for Wednesday, we will have all of the ingredients necessary to enhance a risk for severe storms. The jet stream swings through the Southeast on Thursday to bring plentiful shear and lift to the region.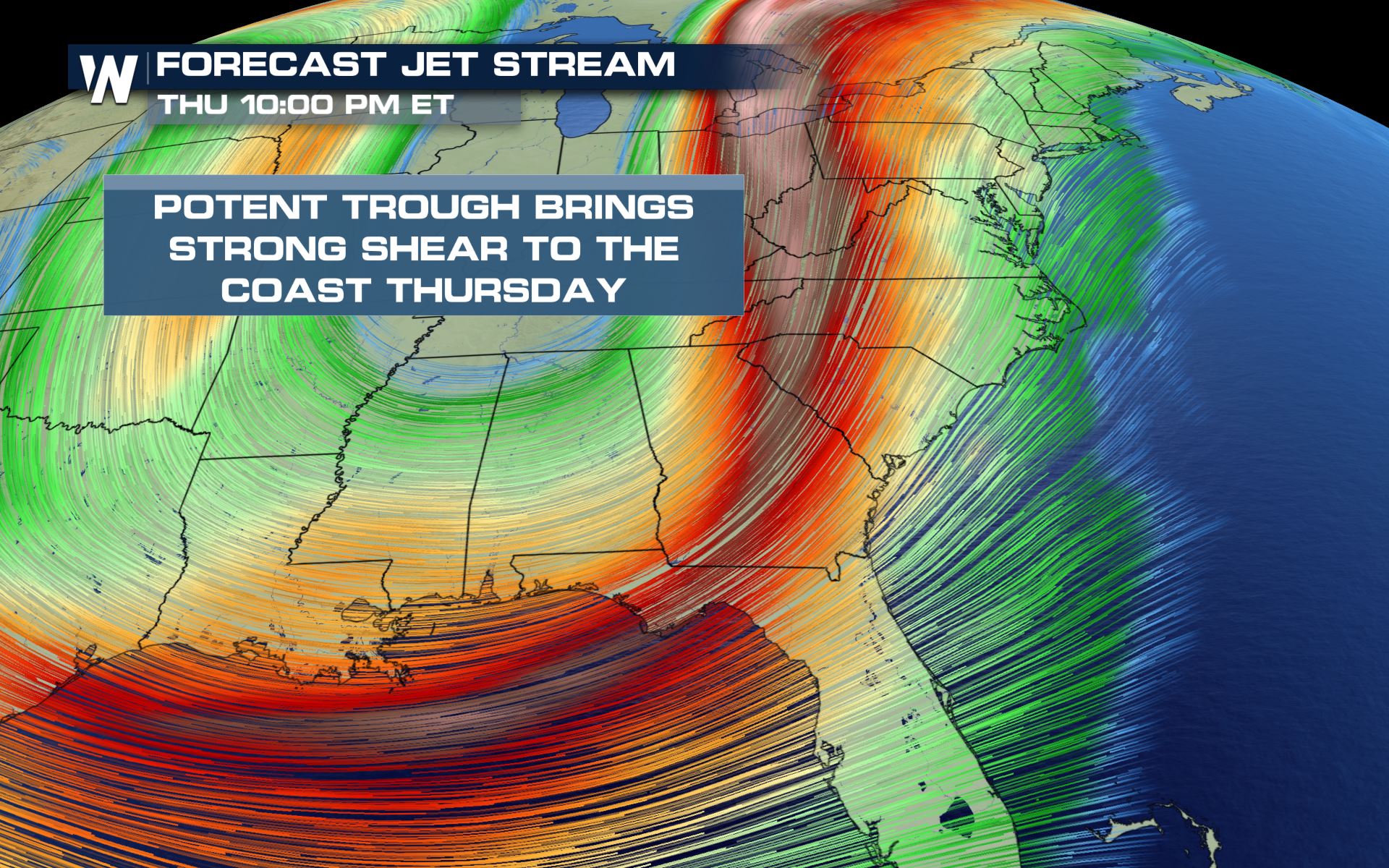 Down at the surface, Gulf moisture and surface instability ahead of our cold front will bring the lift and moisture to help fuel these storms. Dewpoints are forecast to be in the 60s which is an ample amount of moisture to bring thunderstorms and heavy rain.
Severe Threat
Storms will likely ramp up a bit as the frontal boundary moves into a warmer and more humid air mass. There is am enhanced risk (level 3, on a scale of 0 to 5), for severe storms into South Carolina, North Carolina and southeast Virginia and a slight risk through the Western Florida panhandle. A marginal risk has been issued well into South Florida.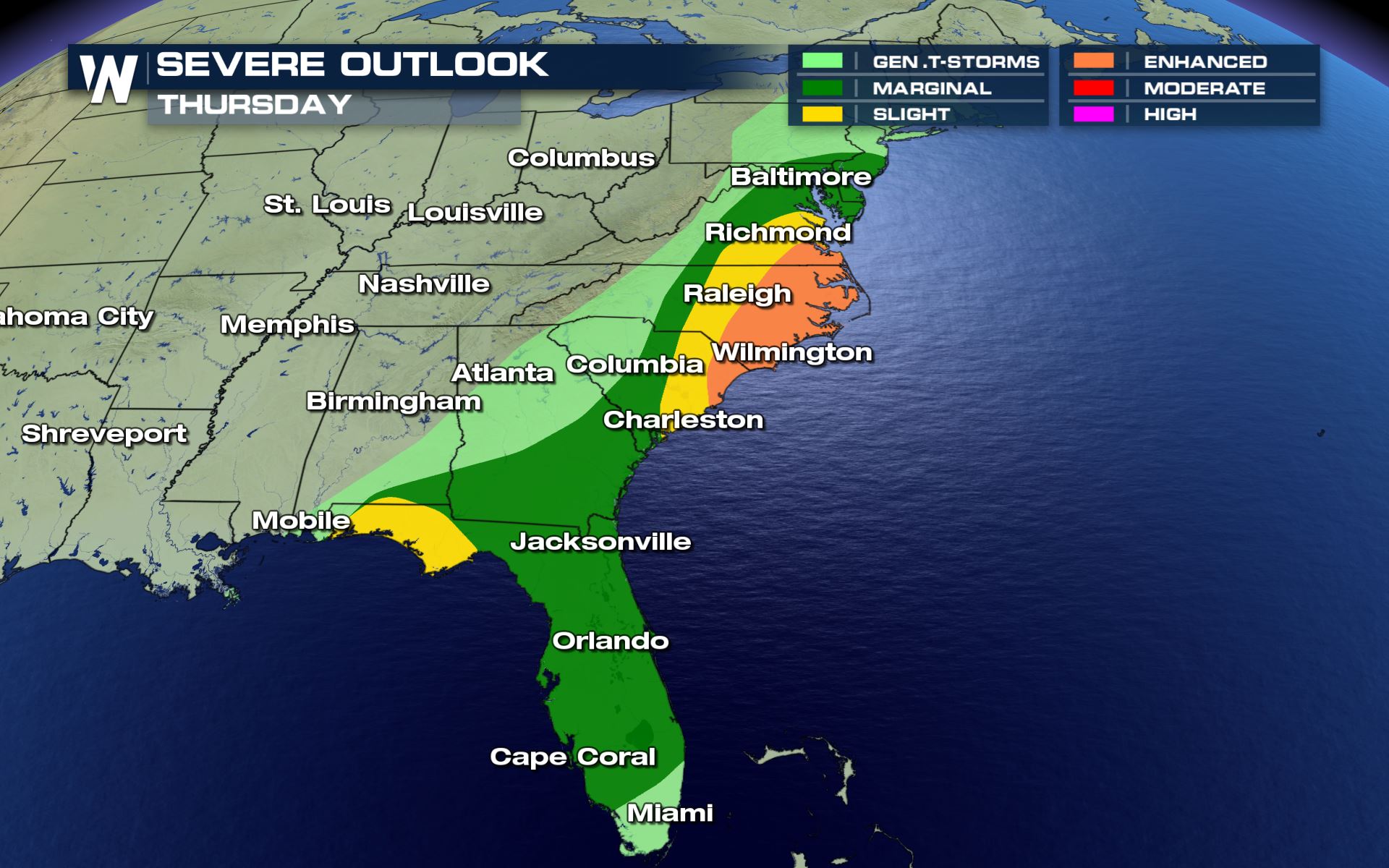 The potential for tornadic activity in North Carolina and Virginia has increased. The tornado threat will mainly be for storms ahead of the cold front, though some embedded cells within the main line of storms are also possible. We will run into some strong low level warm advection which will enhance the risk for supercells.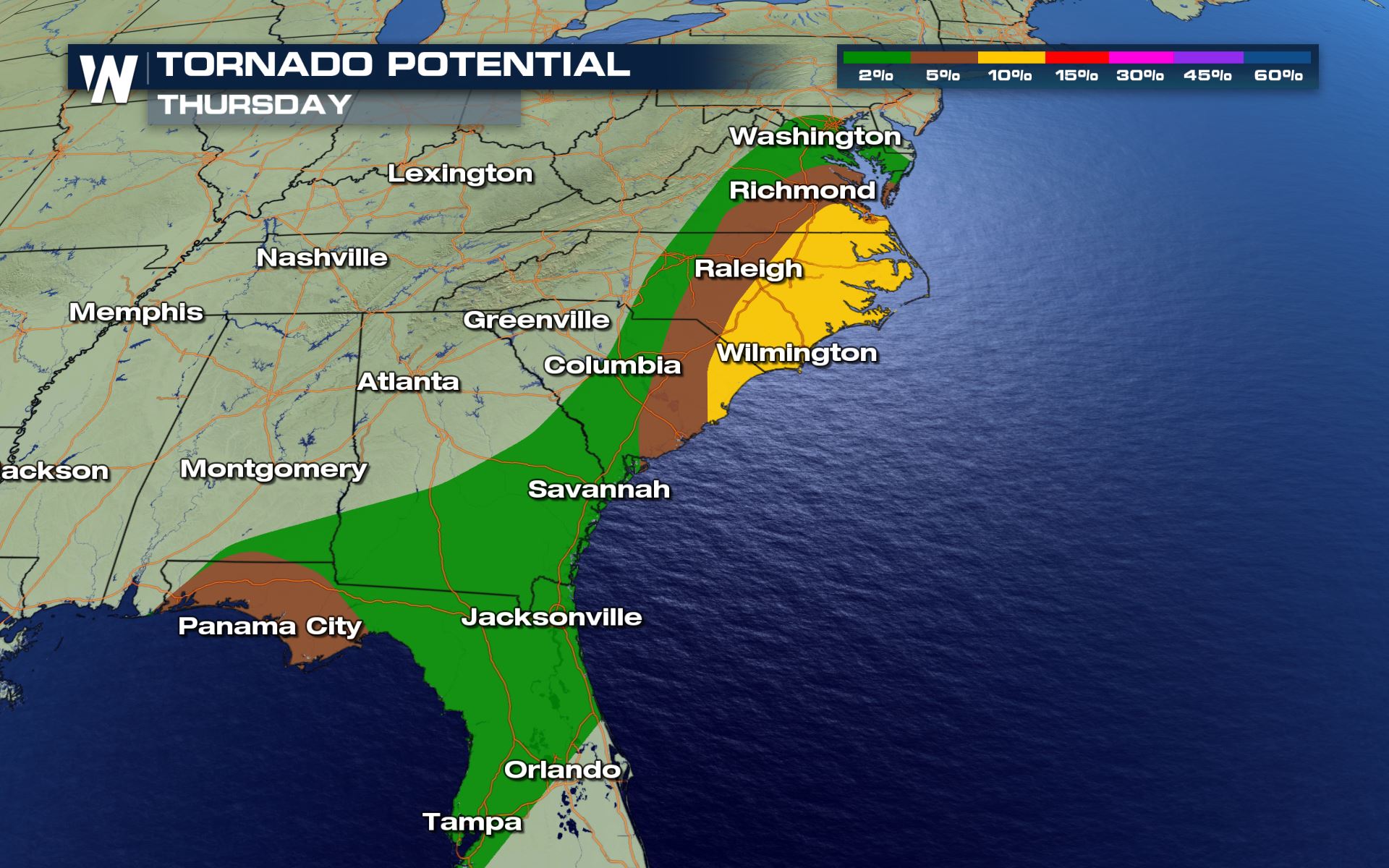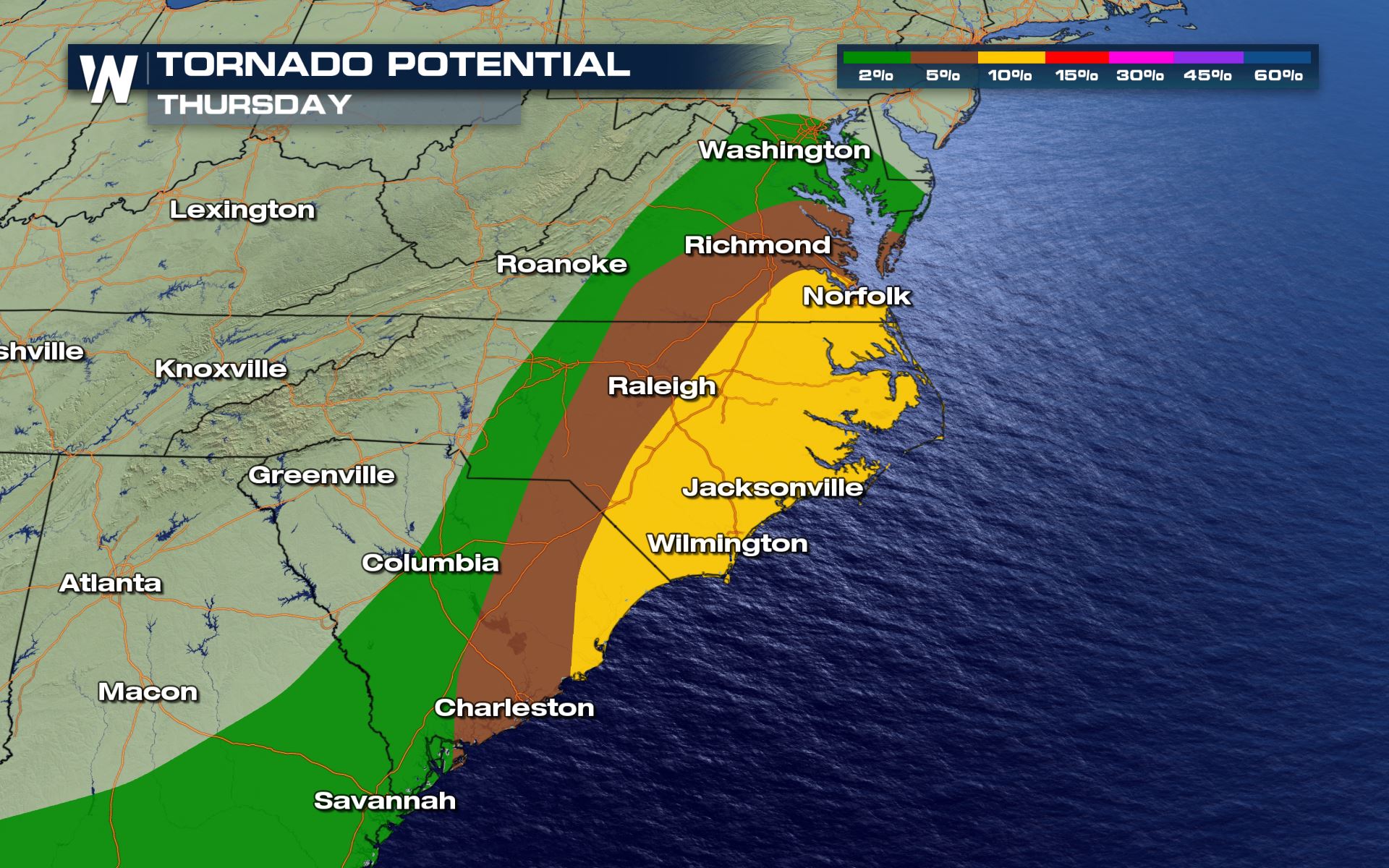 Forecast
Storms will be ongoing through the morning along the Eastern Gulf Coast with potential for waterspouts to move onshore in Florida.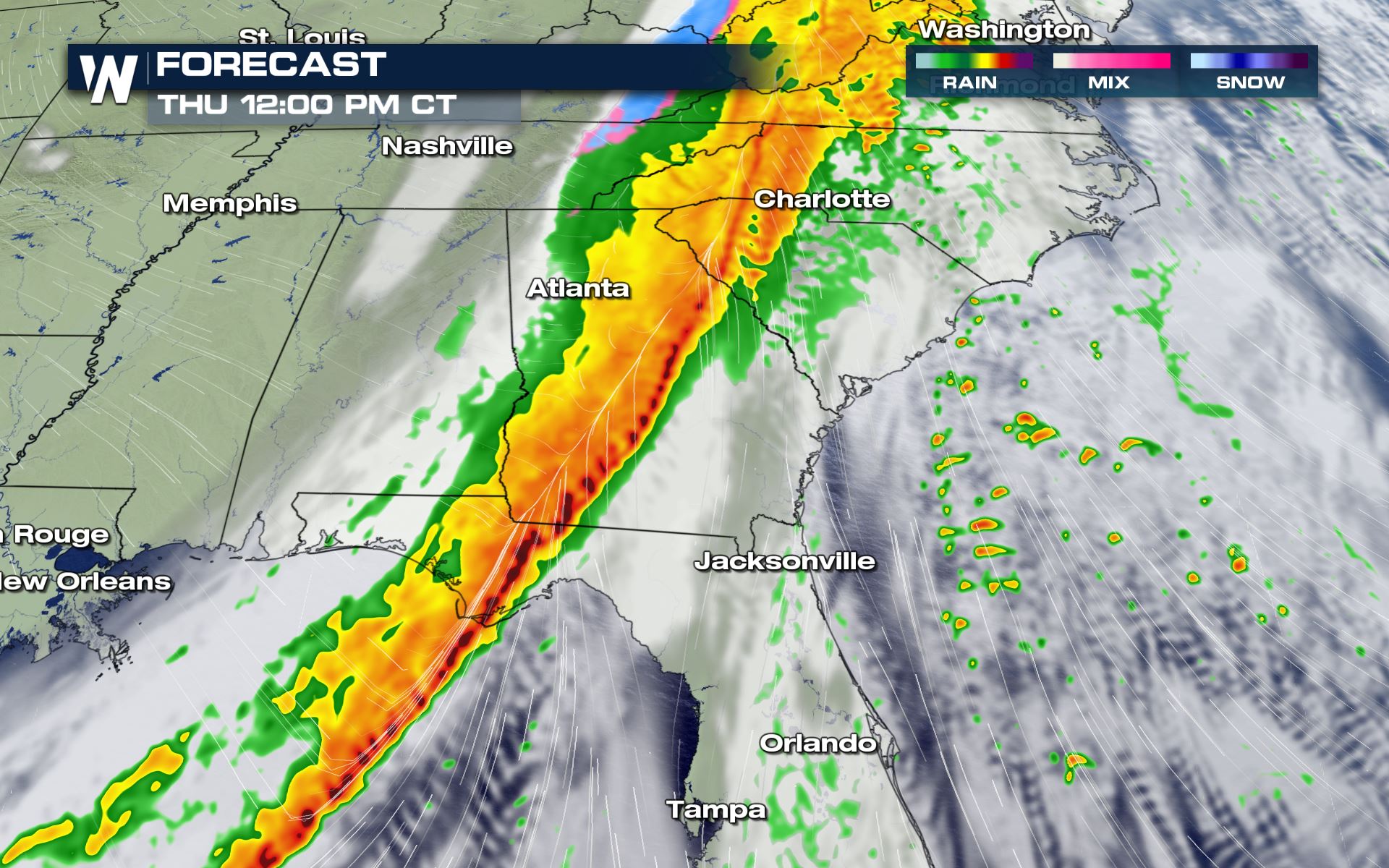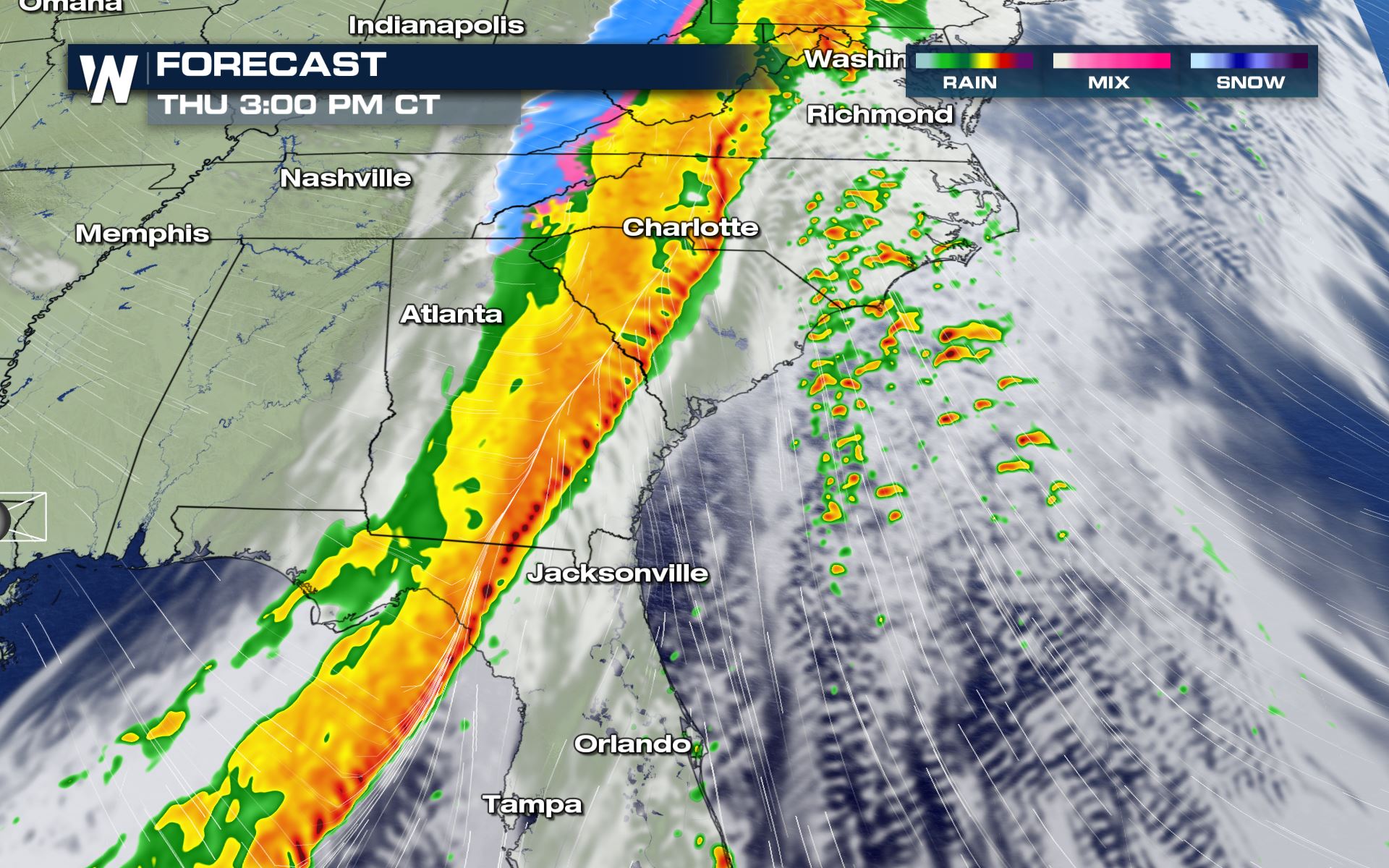 The line of storms along the front will likely intensify from the late morning into the afternoon while individual cells, some supercells, begin move onshore across the Carolinas and Virginia. On the northern side of this system, some of our forecast models are hinting at temperatures dropping significantly behind the front. For more on that read
here
. Note: there may be some snowflakes coming very far south just in time for Christmas eve!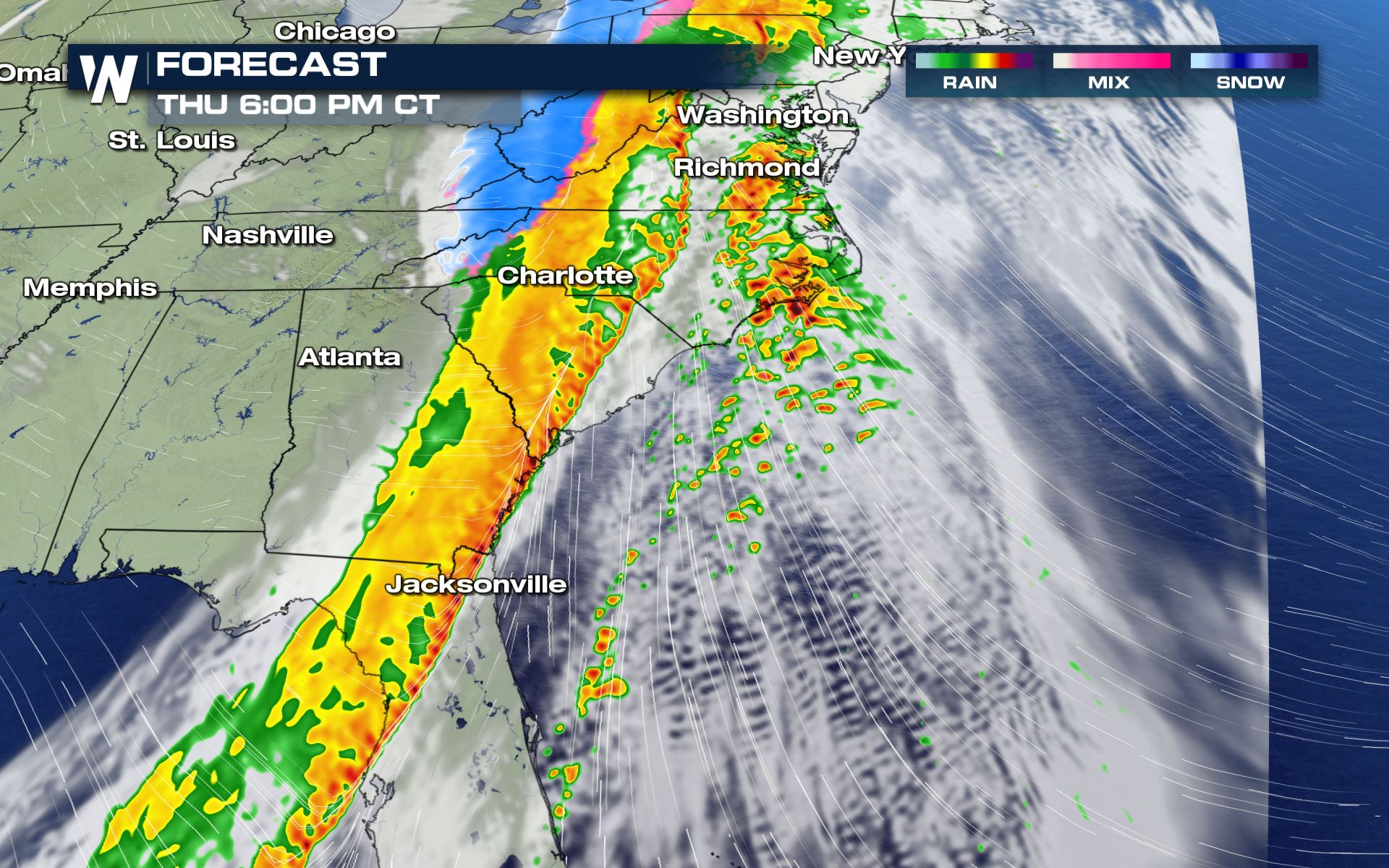 By Thursday evening, these storms will be the ones to watch as they have a higher risk and a more favorable environment to go severe and rotate.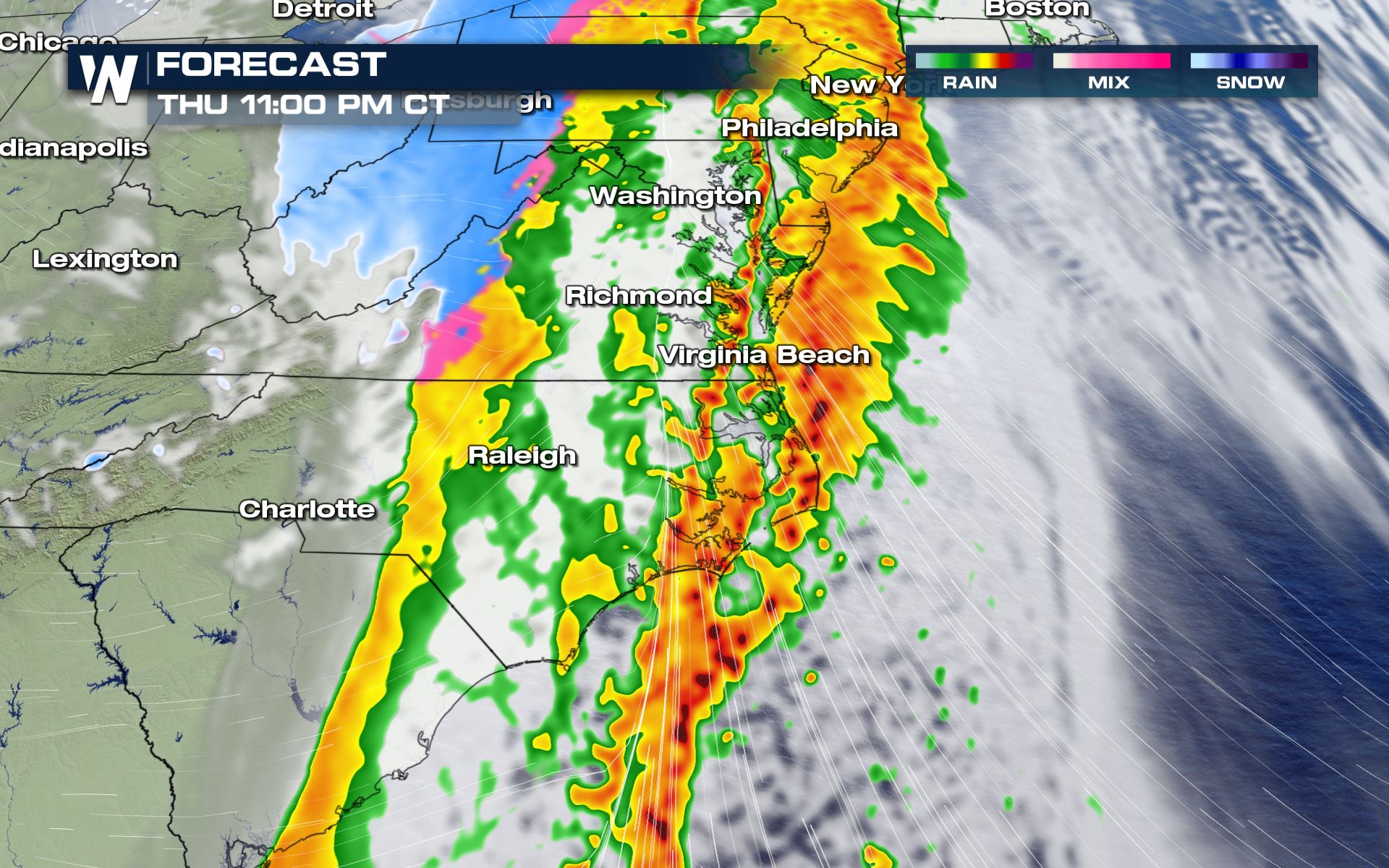 By Christmas Day, most of our rain and storms should start to push off into the Atlantic.
Forecast Accumulation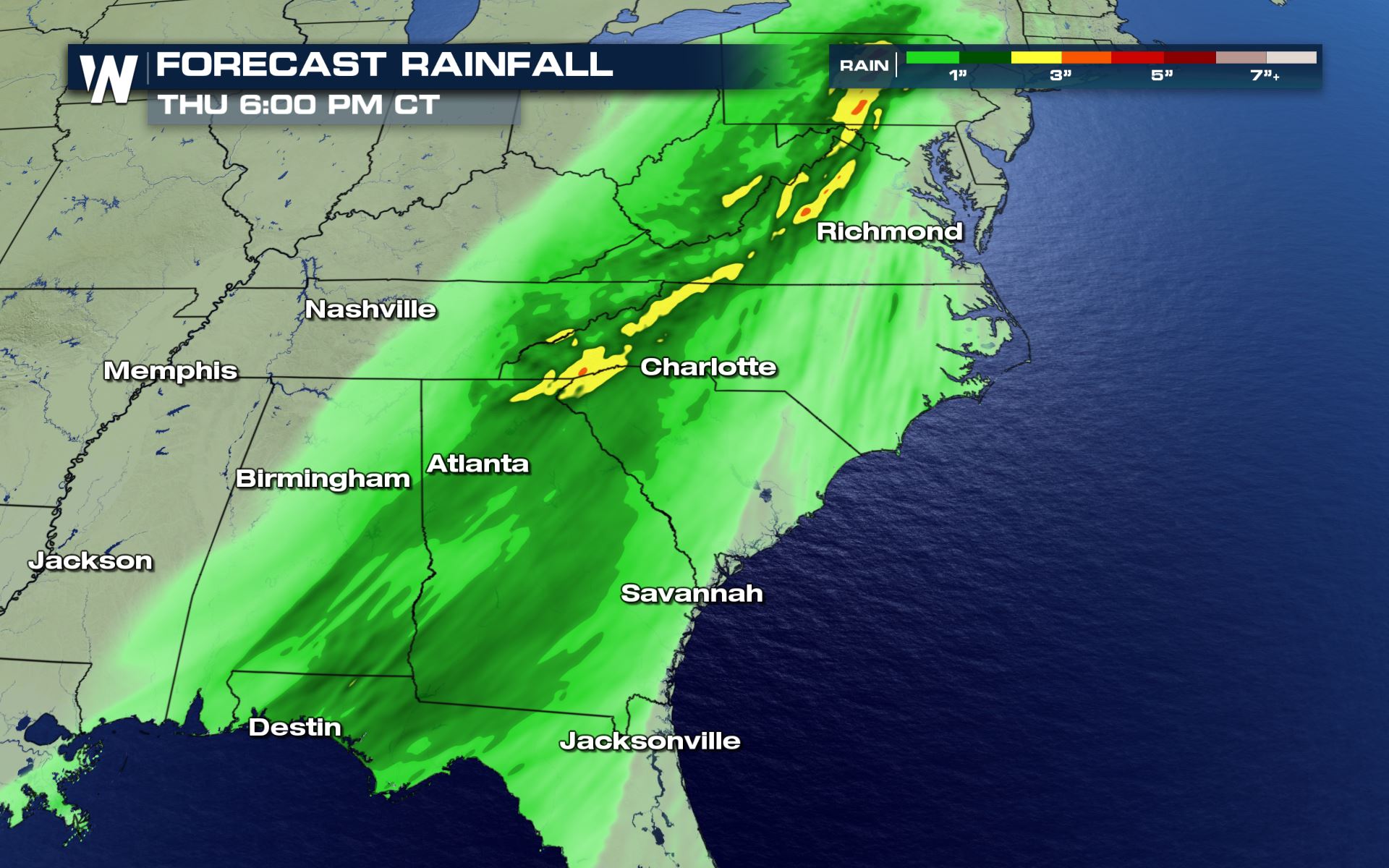 For the northern side of this forecast and the potential for snow make sure to check back into our website or watch us live on WeatherNation. We're streaming 24/7 on PlutoTV, Tubi, AppleTV, DISH channel 215, Roku, PS4, Smart TVs, mobile devices, tablets, local digital channels and more!