On Monday afternoon, several cities in Washington state set new record high temperatures.  Thermometers rose into the 60s and 70s, some 15 to 20 degrees above normal for early March!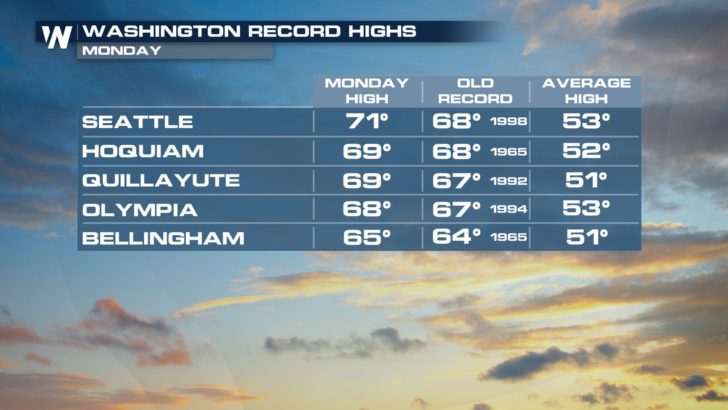 In fact, the record high temperature of 71 degrees at Seattle-Tacoma International Airport was impressive for a couple reasons.  Not only was it a daily record (for March 12th), but it was also a new yearly record.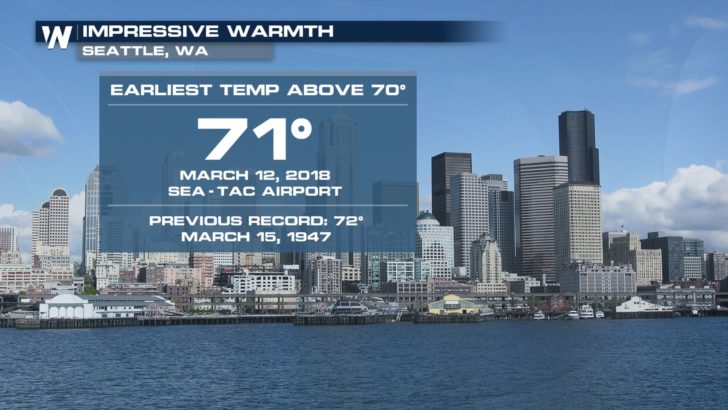 Records began at Seattle-Tacoma International Airport in 1945.  Until today (March 12, 2018), the earliest day that the temperature rose above 70 degrees was March 15th.  That happened over 70 years ago in 1947.  The impressive warmth will not last, though.  Temperatures are expected to return to near normal levels in Seattle as the chance for rain increases this week.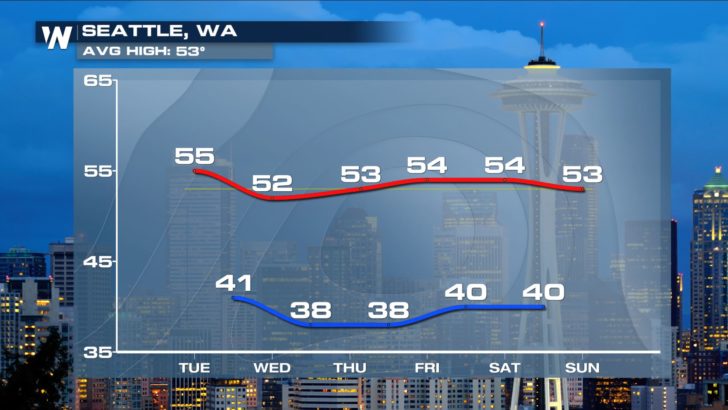 Looking ahead to next week, temperatures in the western United States will likely be near or below normal.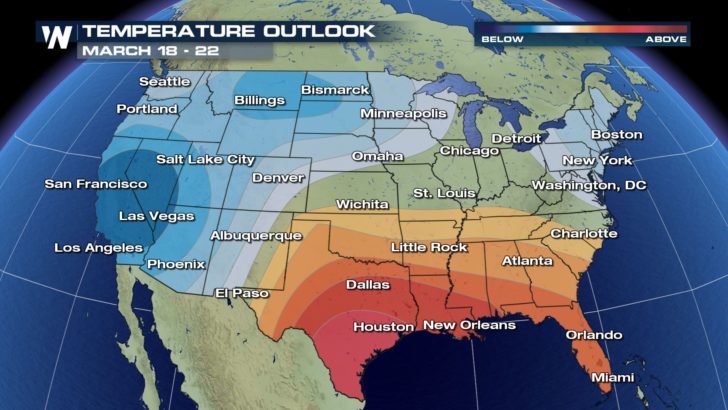 Keep up to date with the latest forecast by following WeatherNation on
Twitter
and
Facebook
. -
Meteorologist Joe Astolfi