As a cold front progresses towards the eastern United States, states like southern Virginia and the Carolinas are looking at the potential for severe storms on Monday.
Related Article: Southern Severe Threat
Severe Outlook
The Storm Prediction Center has issued an outlook for Monday afternoon's storms. Currently, we are under a marginal risk (level 1 out of 5) for severe storms for damaging wind gusts and hail. We will likely see storms cluster together and may manage to create a line-segment of storms. The risk extends for Norfolk/Virginia Beach through Charleston, SC and east into the Charlotte, NC and Columbia, SC metros.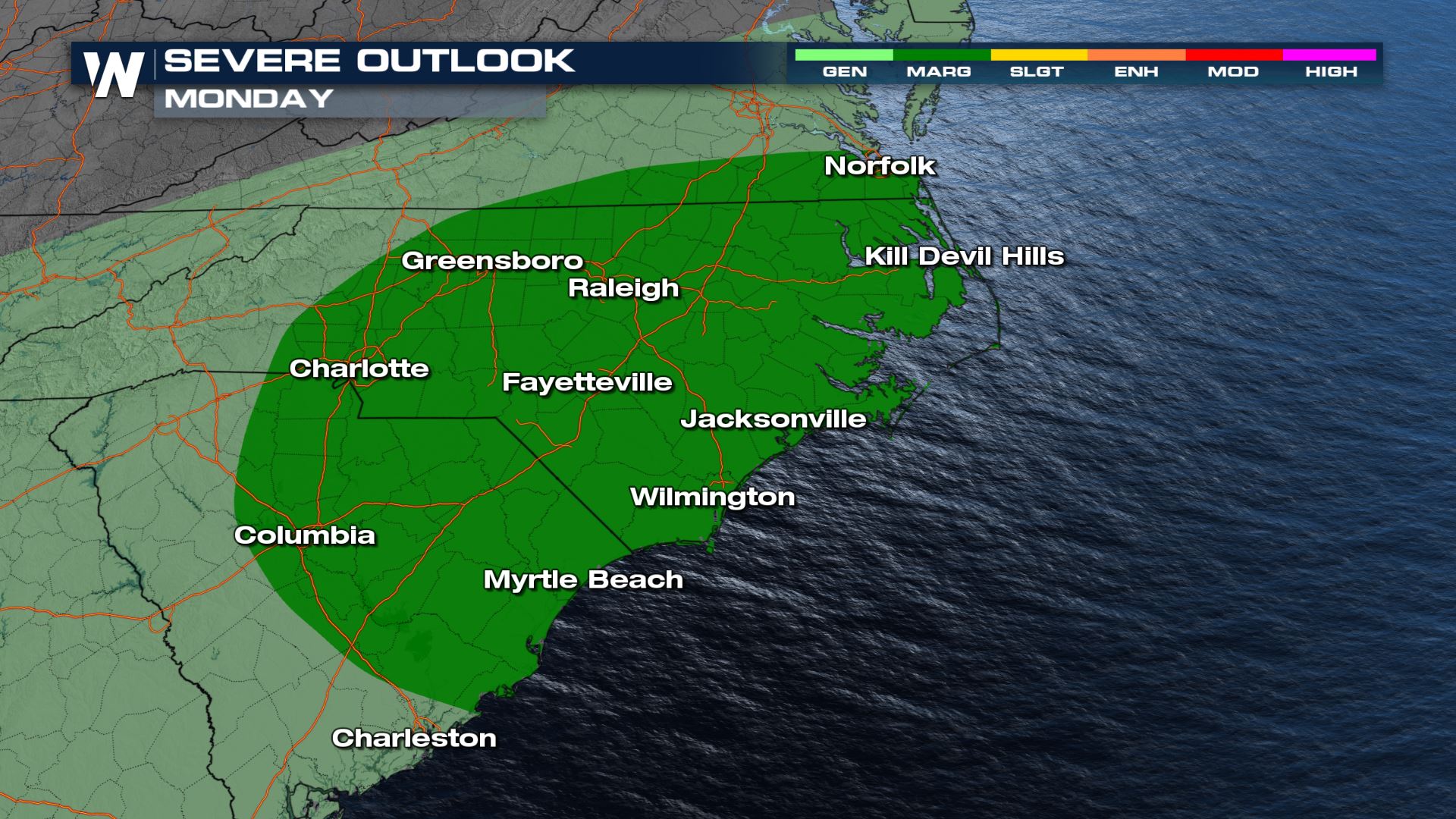 Here is our wind and hail outlook for the same regions.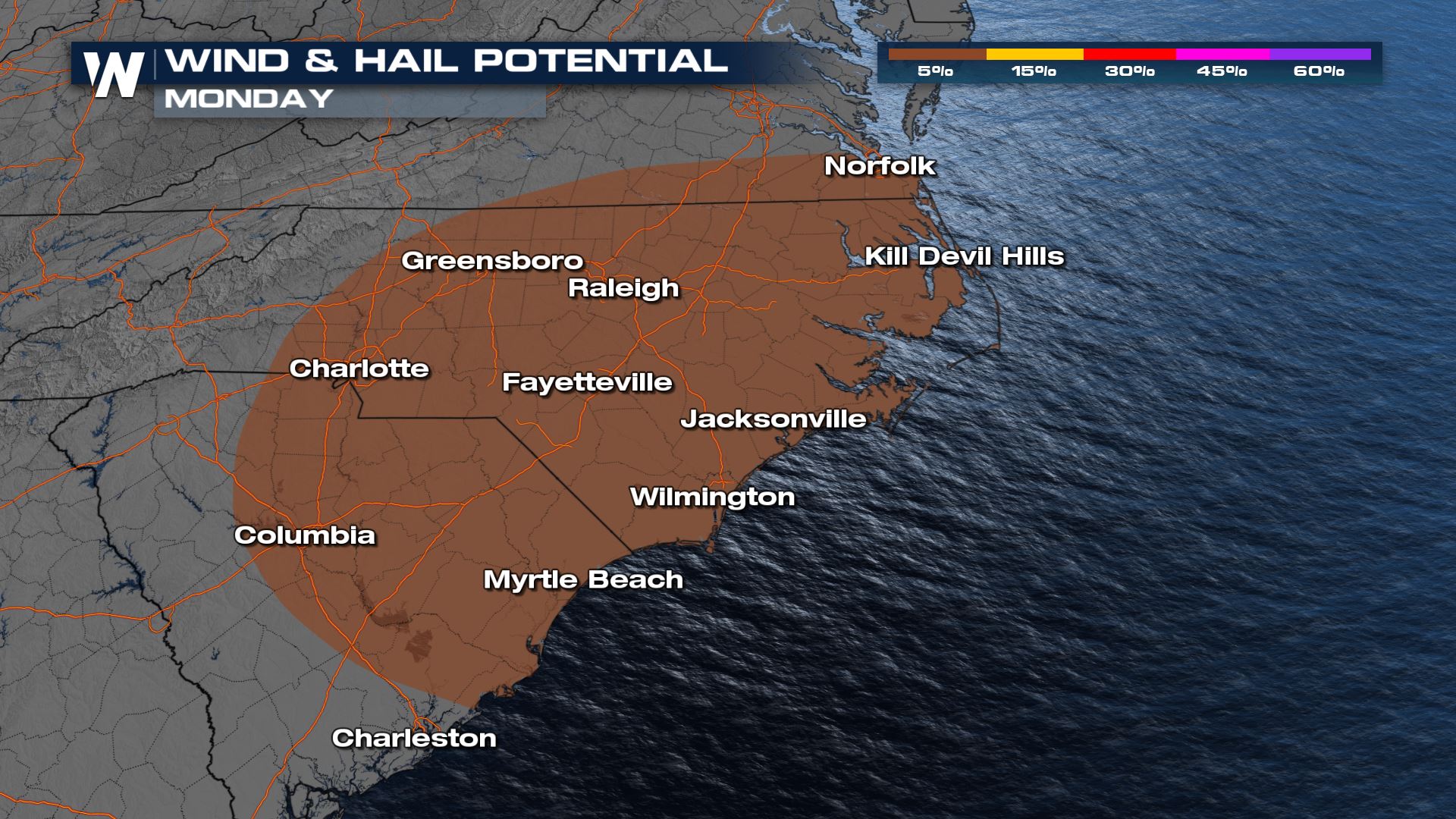 Forecast
By noon Monday a few isolated storms move through southern Virginia and head towards the Atlantic.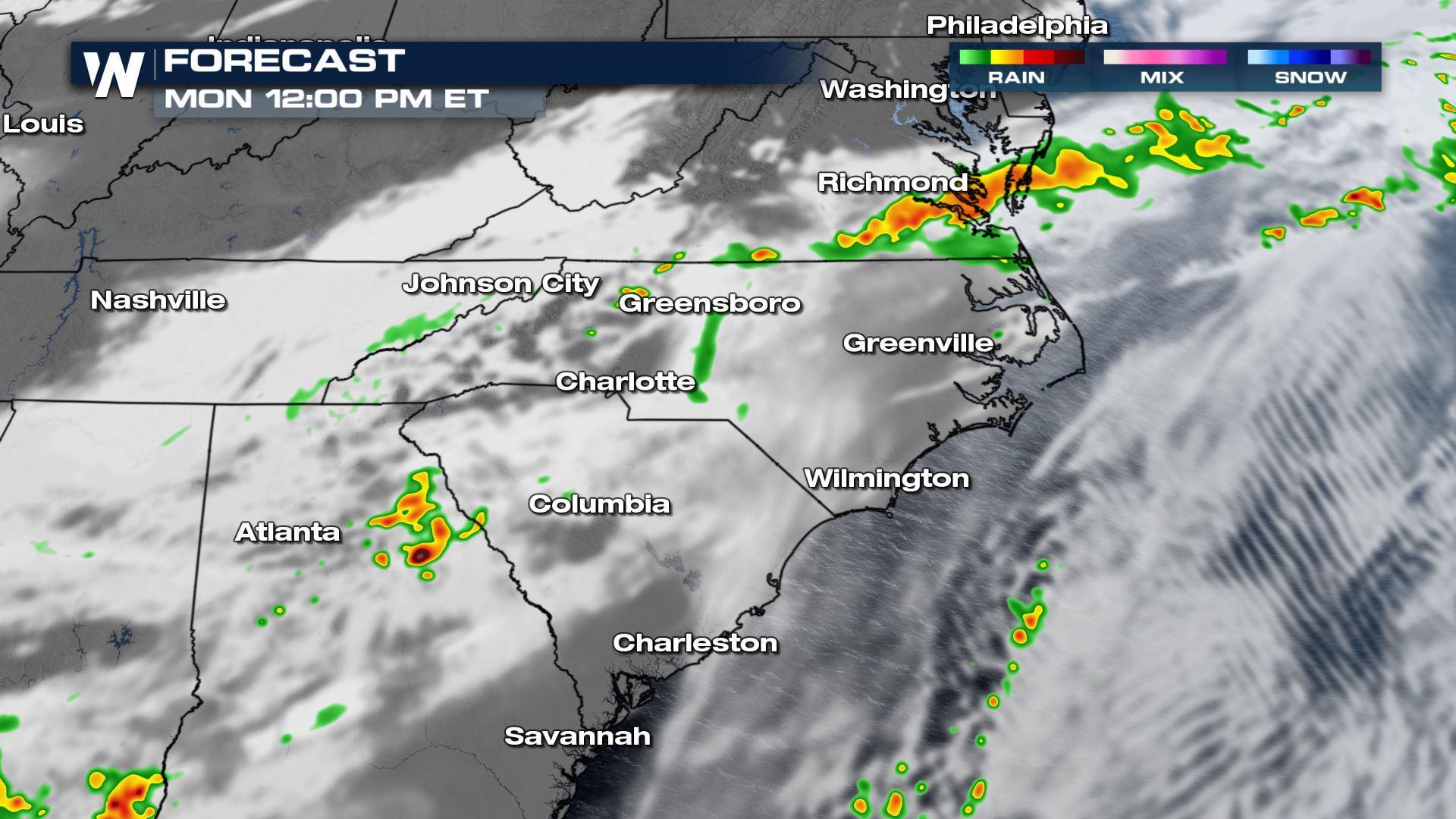 Into the afternoon, additional thunderstorms along the frontal boundary move into the Carolinas. A few discrete and isolated cells may become severe.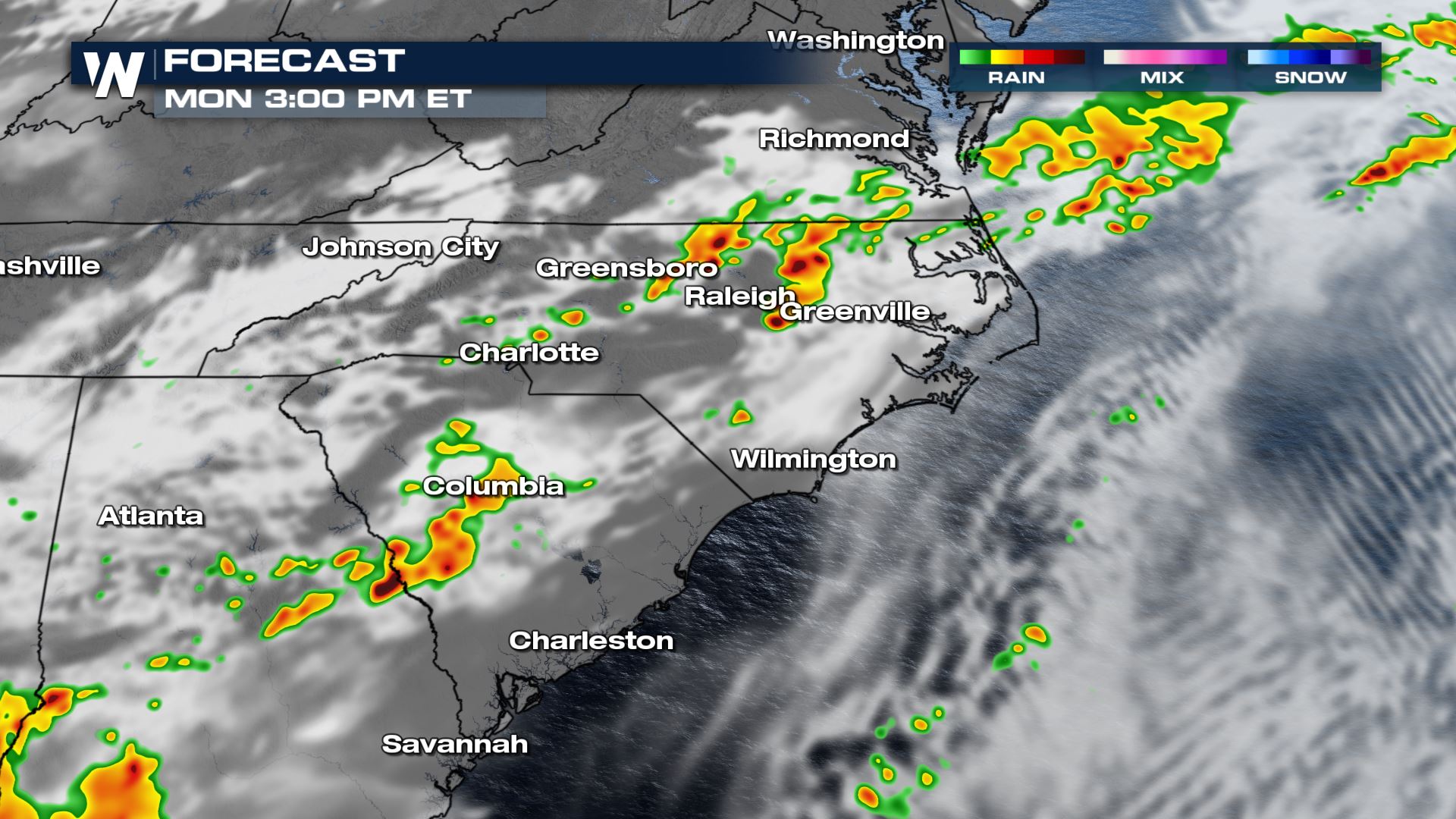 By the early evening, storms may cluster together and pose a larger wind threat.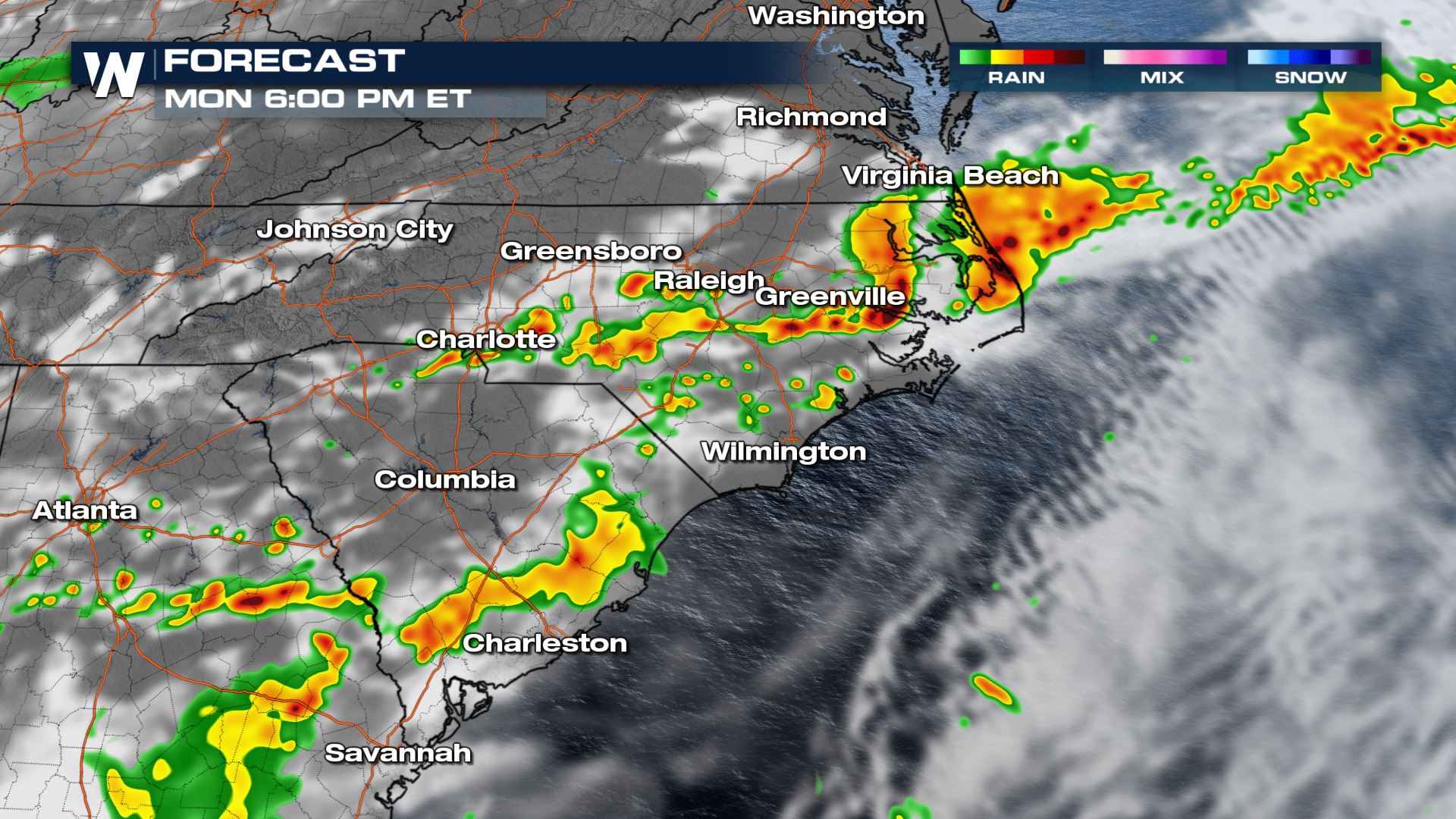 Into the overnight hours once storms move into the Atlantic our severe outlook should simmer down.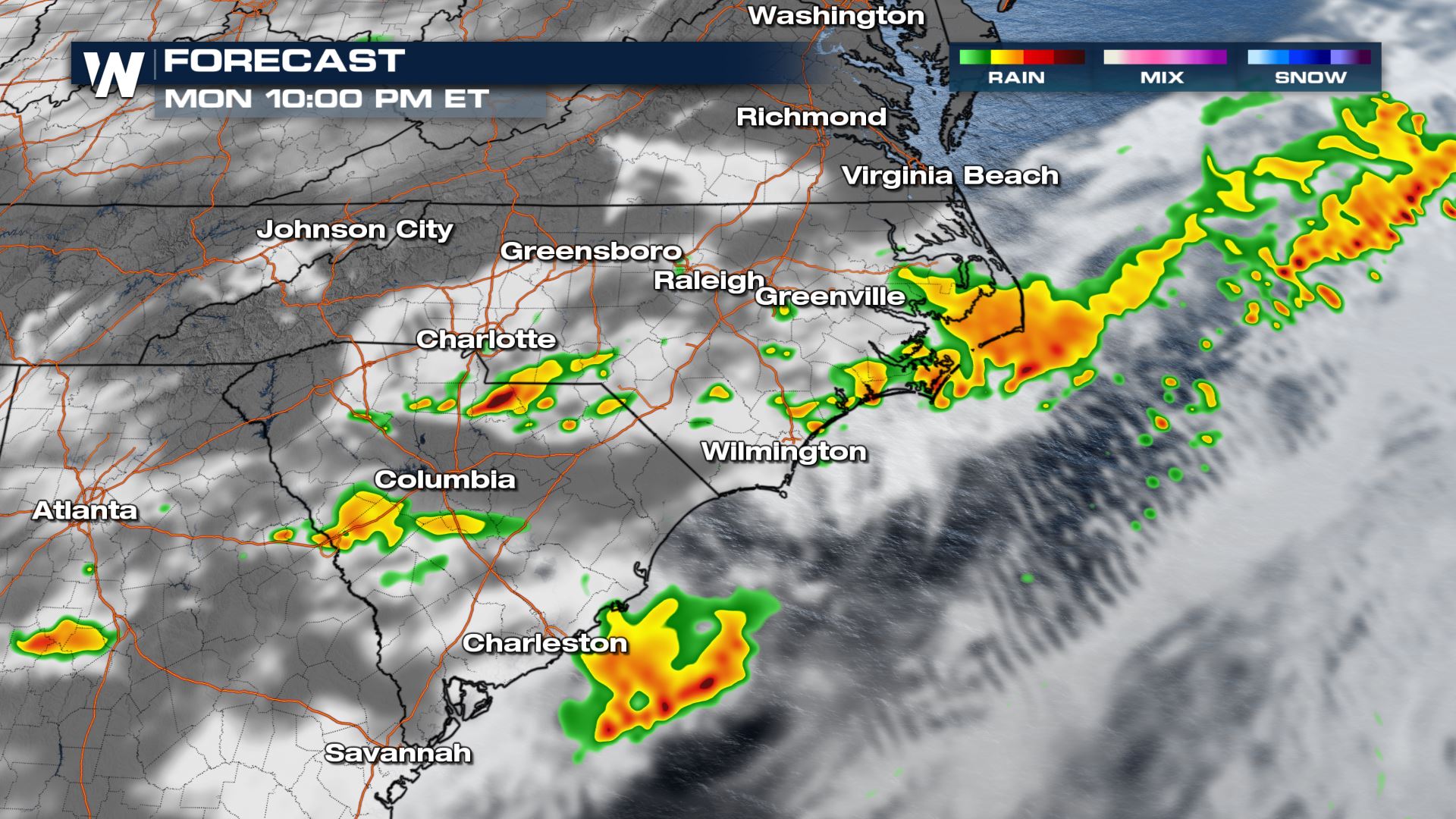 Forecast Accumulation
Individual storm may be able to produce up to an inch of rainfall but most of these storms should be passing throughout the day as the frontal boundary ushers cells eastbound.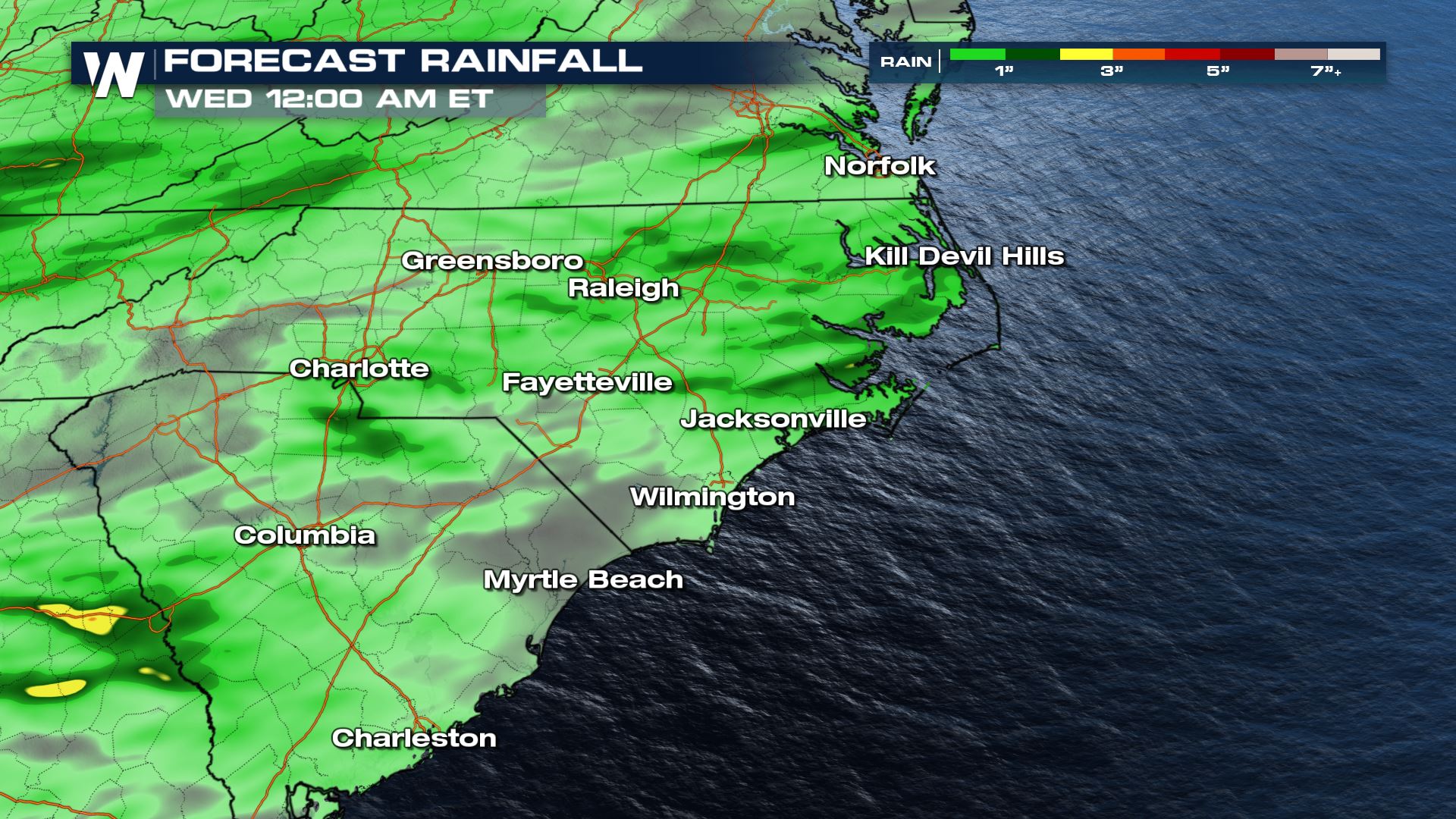 For the latest on this forecast be sure to tune into WeatherNation, and for more details 10 minutes past the hour is our East Regional Forecast.