Very bad timing for severe storms today (Monday) and tonight.  Some of the worst weather we are anticipating could impact parts of the Tennessee Valley during the early morning hours.  This means tornadoes and damaging winds will be possible while a lot of people will be sleeping.  Definitely have a plan in place and ready to go in case a tornado warning wakes you up.  Here is the very latest.
Severe Outlook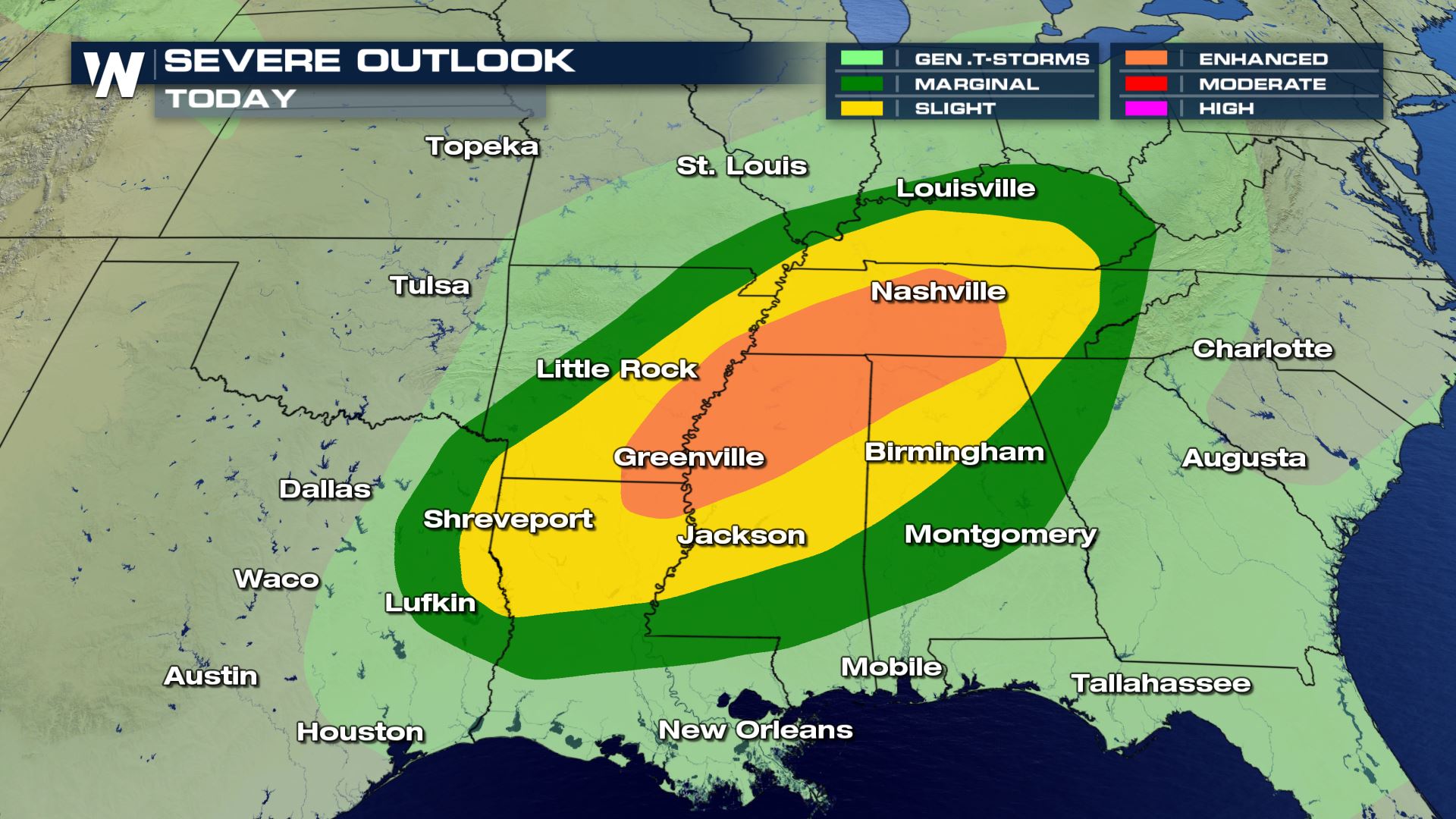 Severe storms will be in the forecast today and tonight from southeastern Arkansas to Middle Tennessee.  Areas that could see some of the worst weather are the states of Tennessee, Mississippi, Arkansas and Louisiana.  Over 14 million people are in the slight and enhanced risk of severe weather for today through early Tuesday morning.
Severe Risks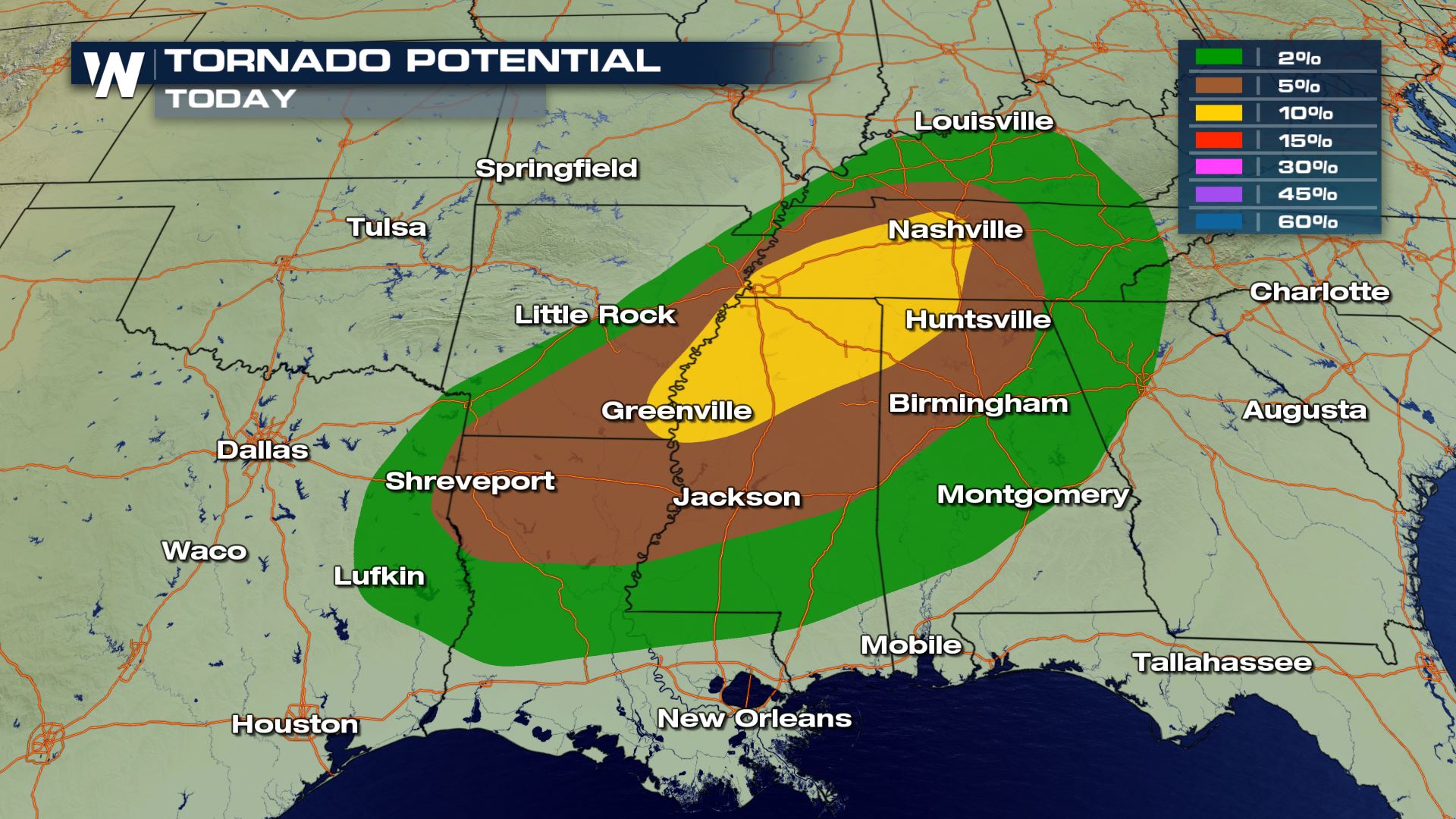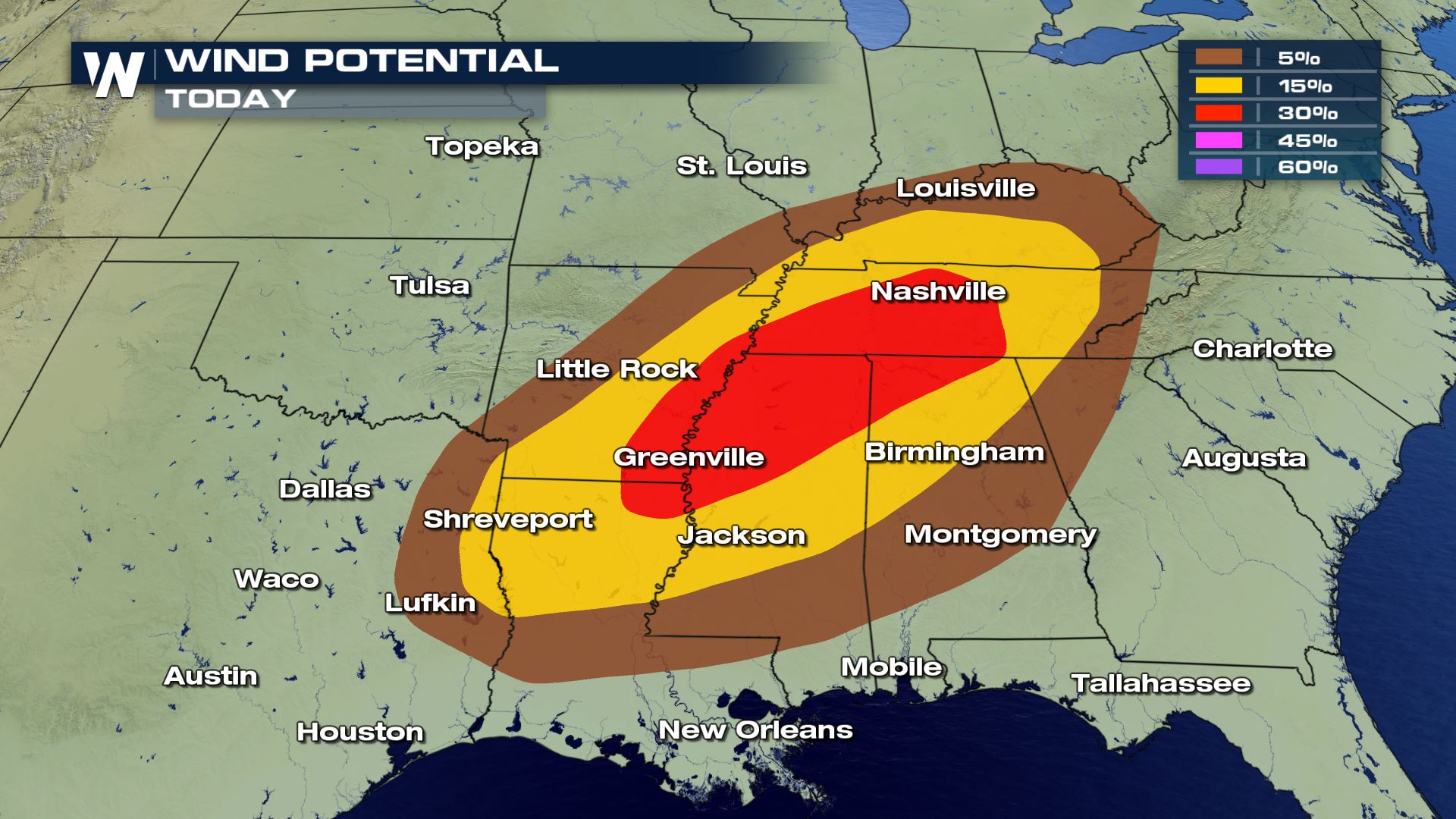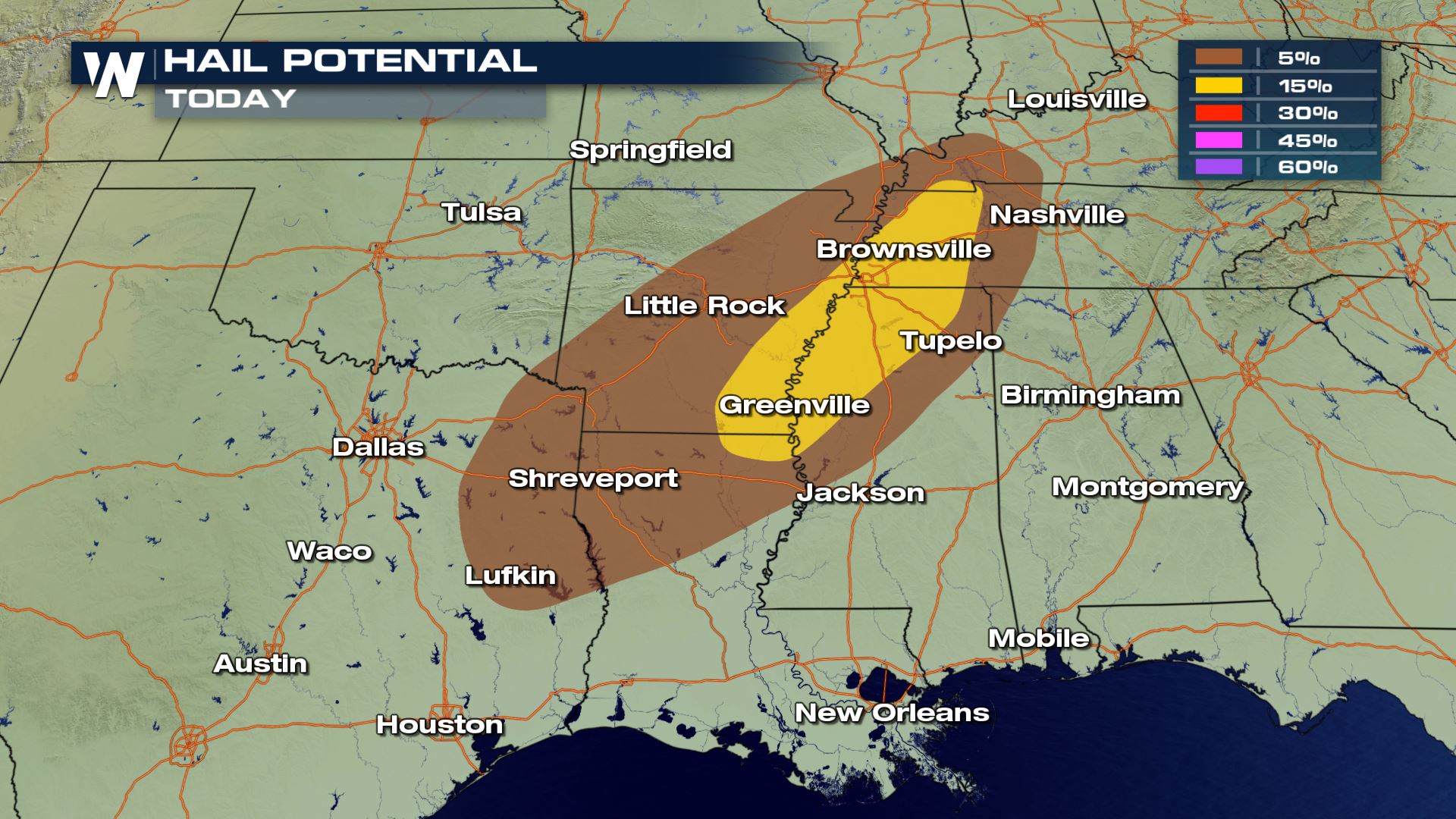 All modes of severe weather are back in play today and that includes the high risk of tornadoes...especially for areas like Greenville, Mississippi.
Forecast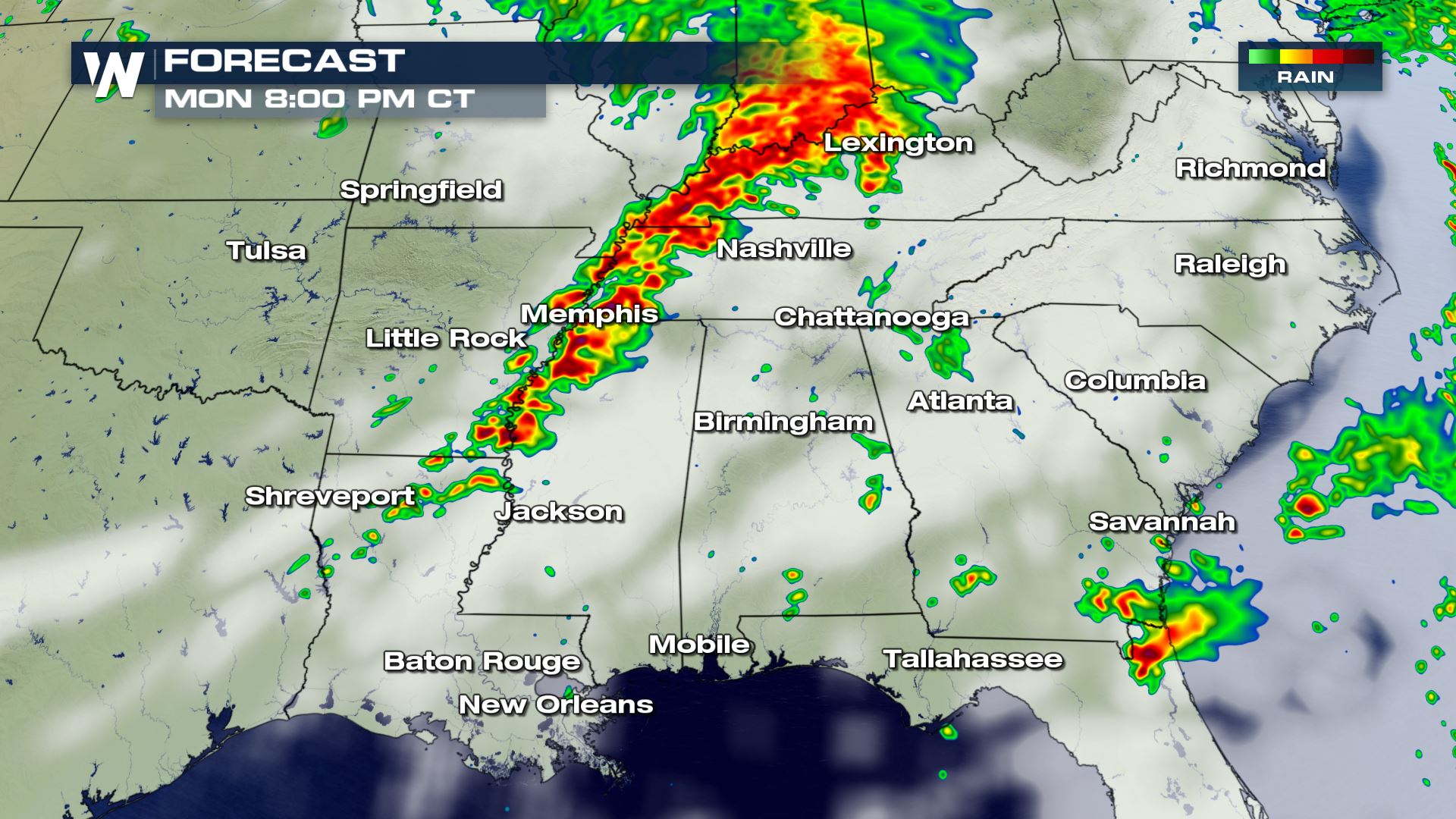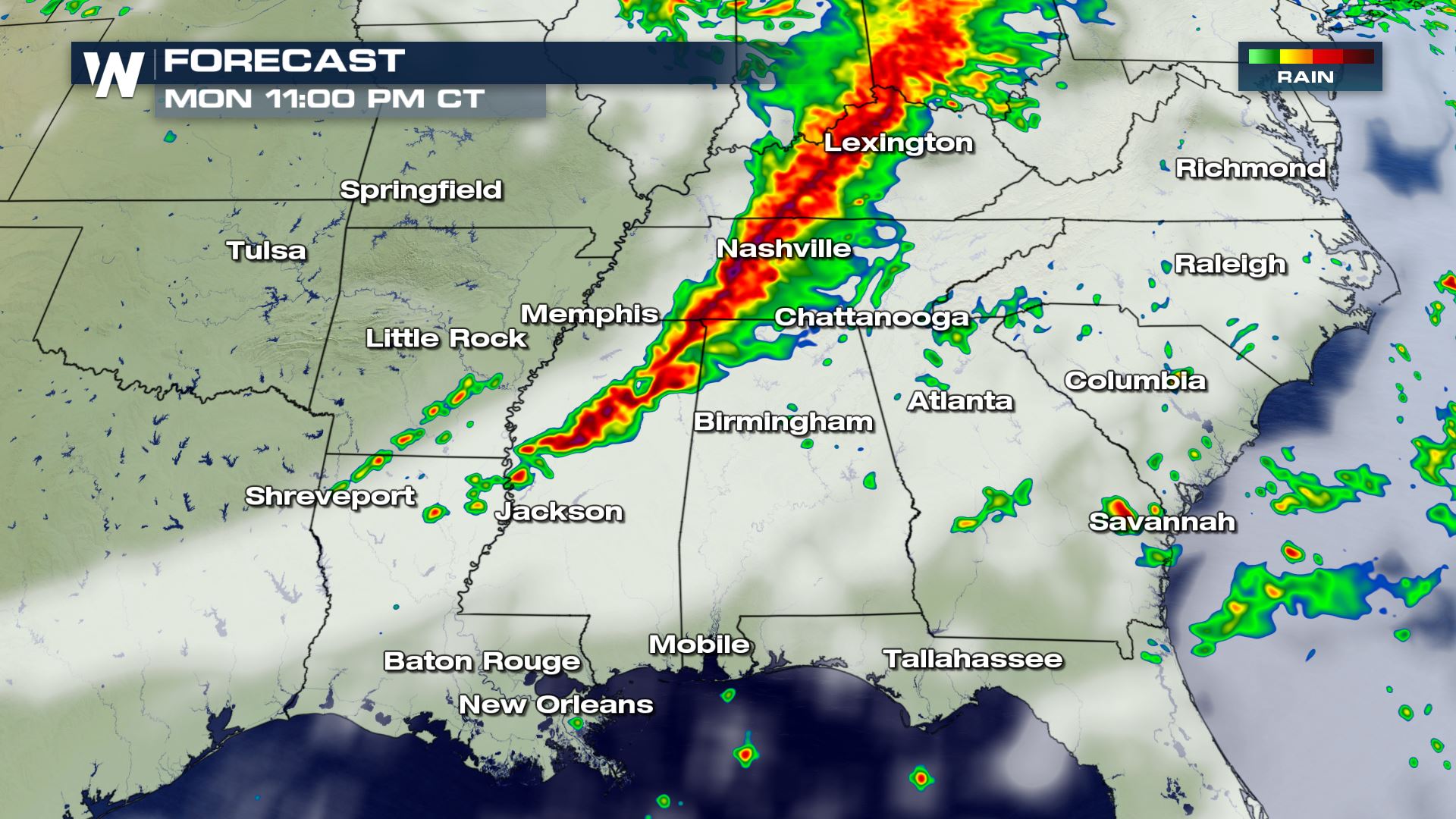 The timing for the severe storms will be late tonight and early Tuesday morning.  Keep on checking with WeatherNation for more updates on this potential overnight severe outbreak.