As a trough of low pressure and a ridge of high pressure work together to transport tropical moisture from the south, areas in the desert southwest will continue to tap into wet weather through the extended forecast. The monsoon is characterized by a seasonal shift in the wind direction, affecting atmospheric precipitation totals throughout the southwest. Typically the rainy months begin in July and last through late September, when we typically see a cooler and drier airmass begin to set up.
Here are the most common threats associated with the monsoon season.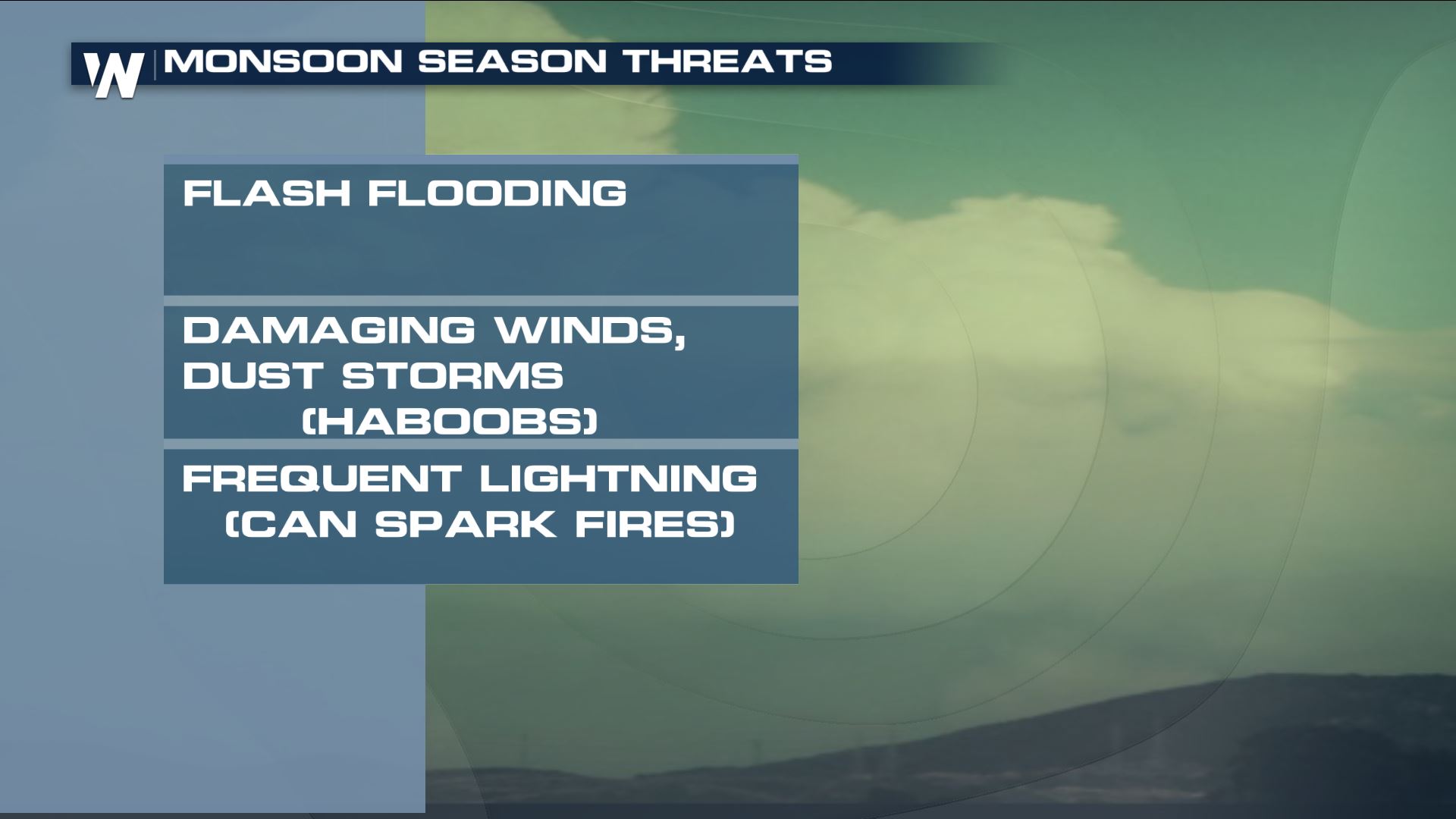 This is the extended precipitation outlook for days 6 - 10 from the Climate Prediction Center, or the CPC. Here is the link for your weather curiosity;   https://www.cpc.ncep.noaa.gov/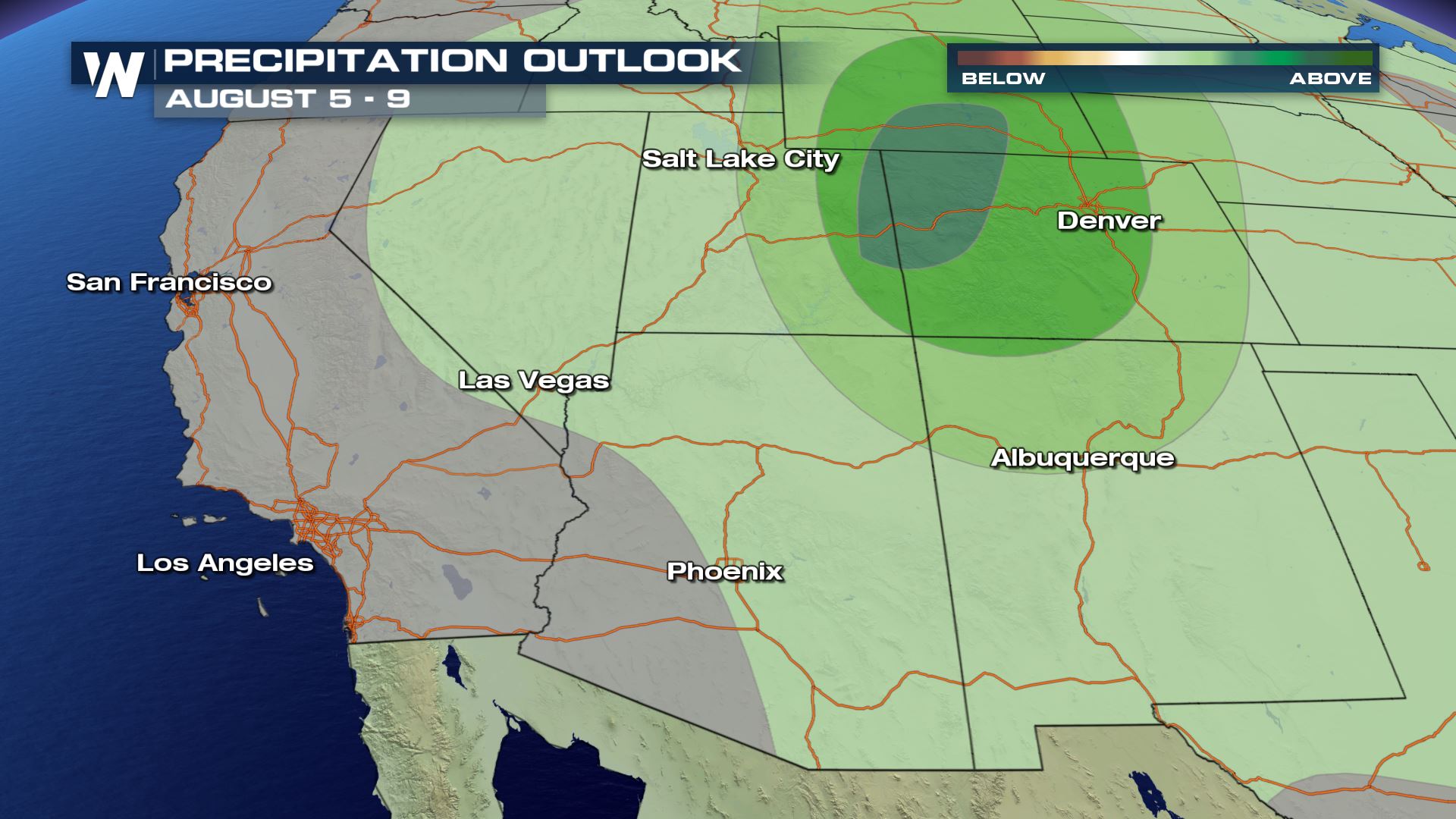 Showers and thunderstorms typically spark up near noon each day, with daytime heating and available moisture, and usually continues through the late evening hours. Like clockwork, the cycle repeats itself through the season. Here is the timing of shower and thunderstorm development through the next 24 hours.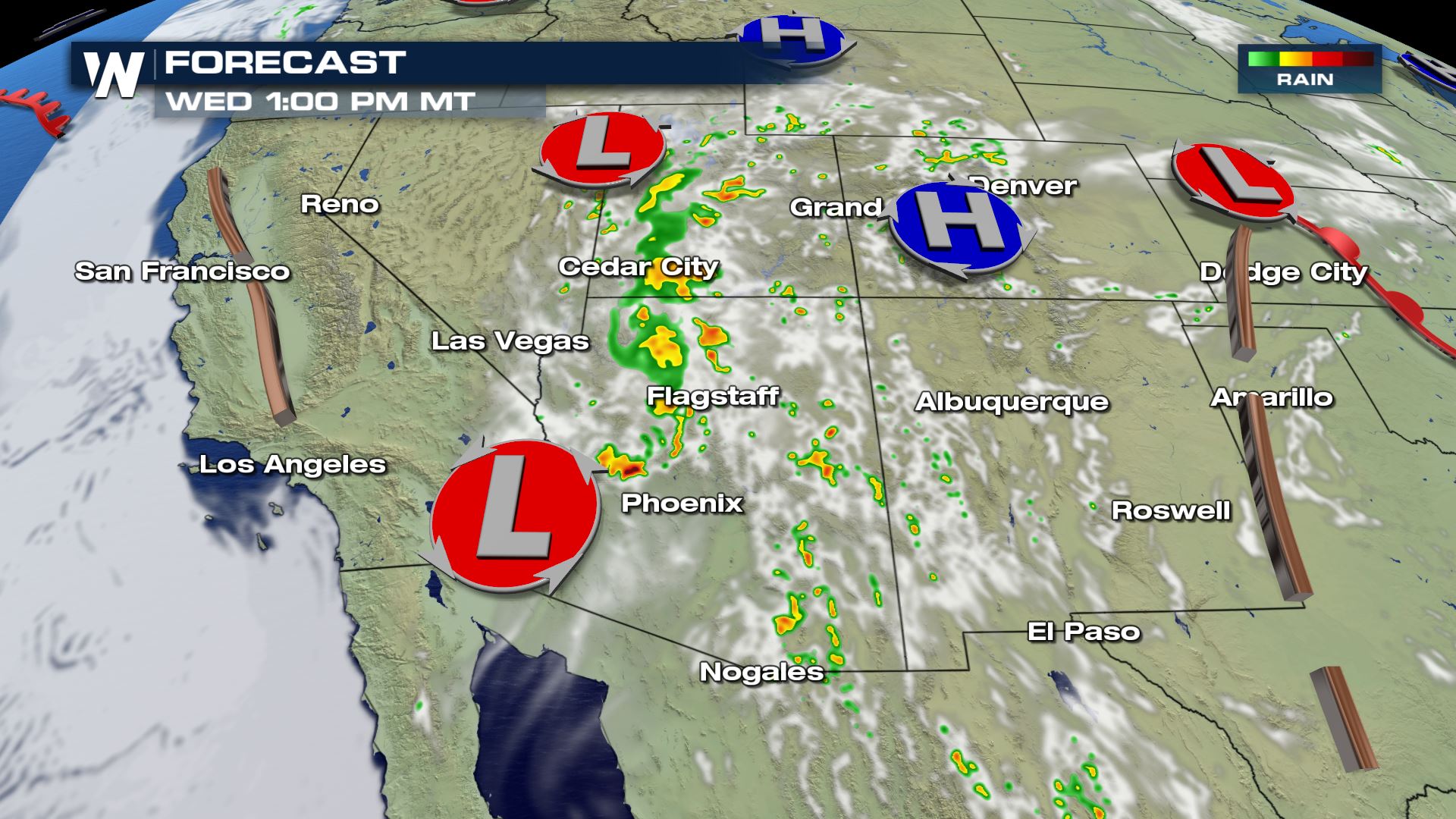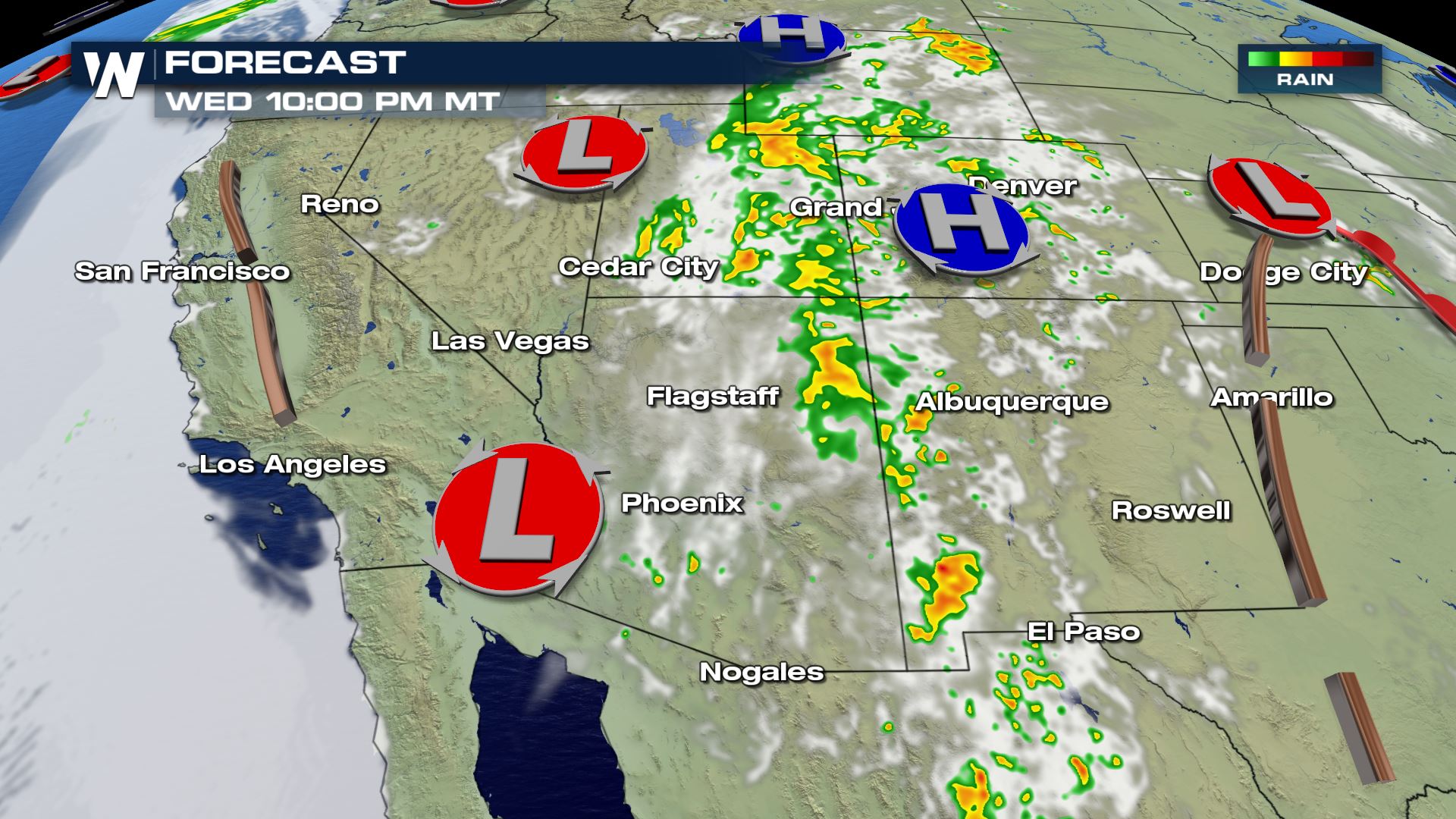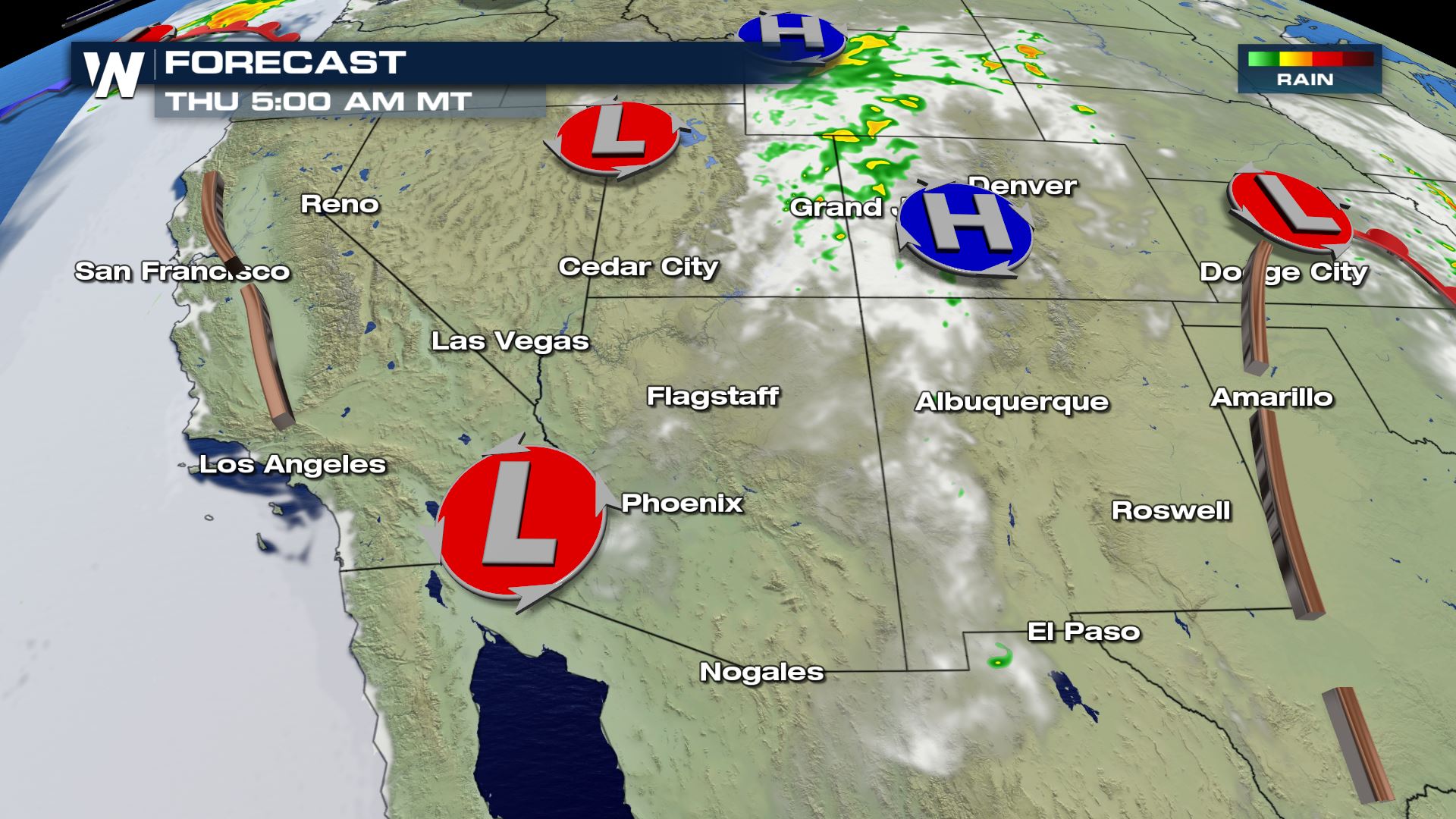 The Storm Prediction Center, or SPC, has the area under a General Thunderstorm risk for Wednesday. This forecast will likely continue through the foreseeable future, as the dominate mid and upper features remain in place through the next month or so.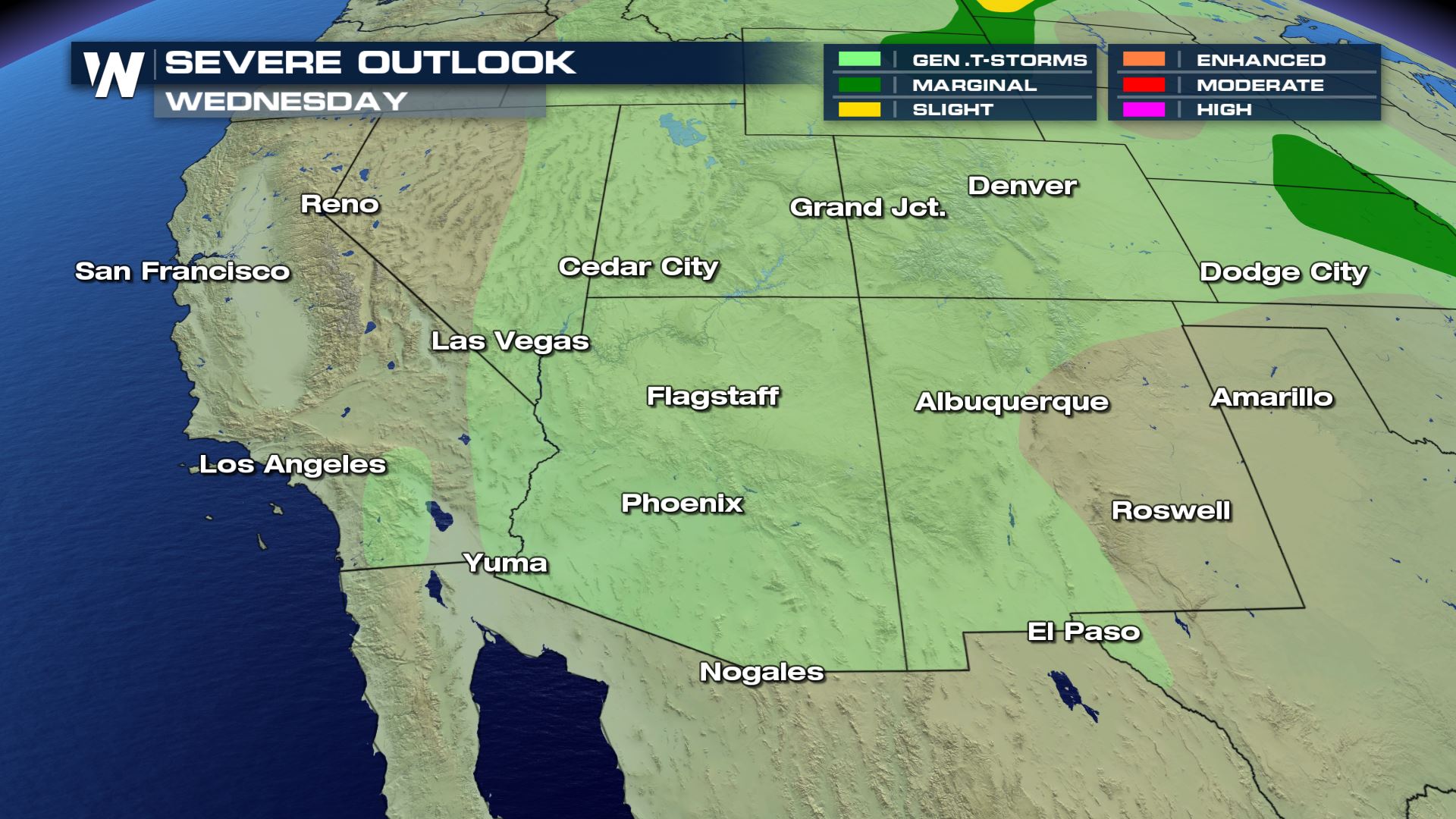 For all things weather stay tuned to WeatherNation. I'm
Meteorologist Greg Rule
.