After a very rainy week across the Southwest due to moisture from the remnants of Hurricane Nora and monsoon moisture, the tap is starting to shut off for much of the area. Rain totals have been upwards of 1-3" for a large part of the region! There have also been a few severe storms, including yesterday near the Denver metro where hail fell and blanketed the ground.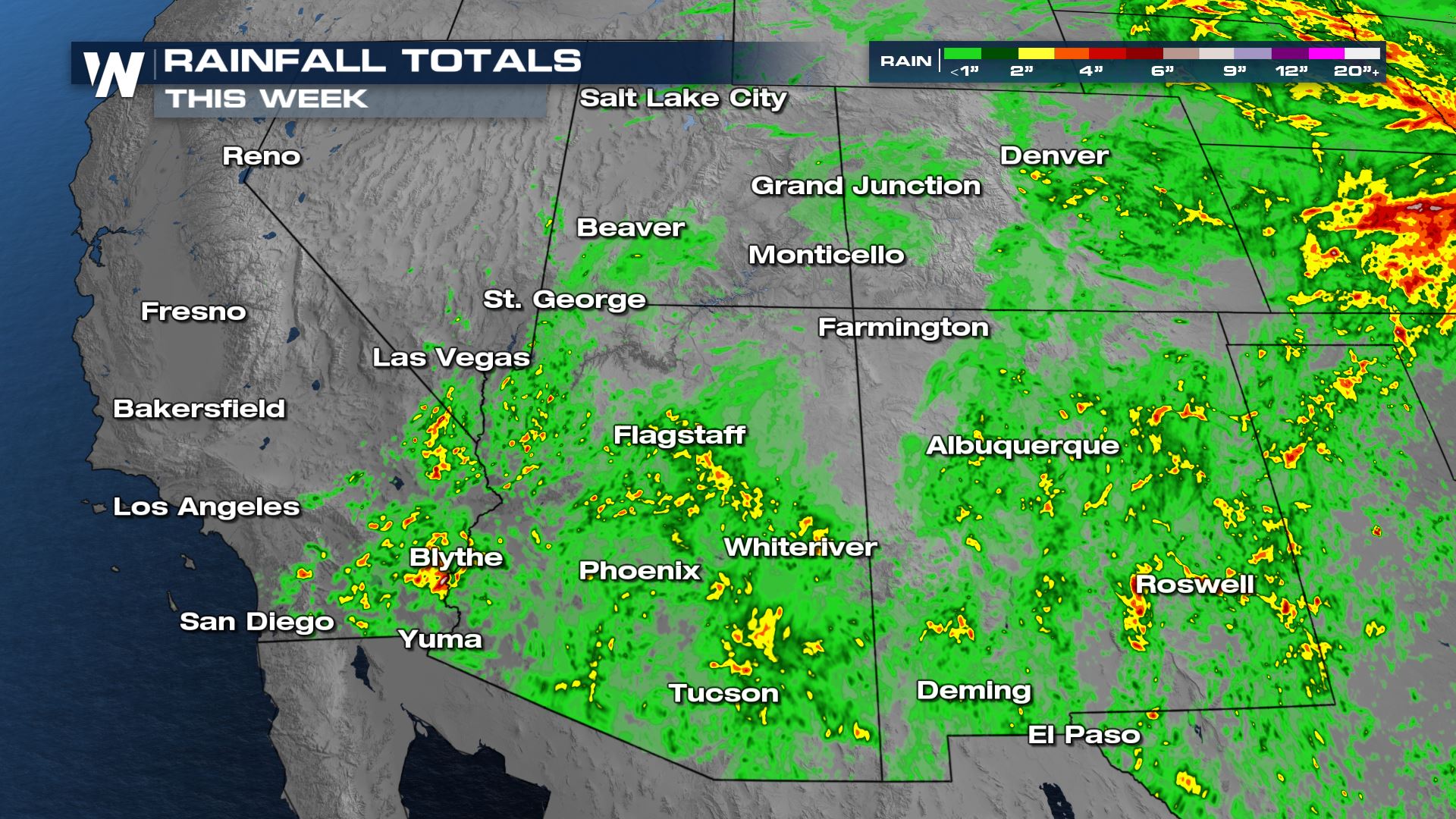 The last two monsoon seasons have not provided much moisture to Arizona. Drought conditions have worsened but this year's significant rain has helped diminish drought significantly.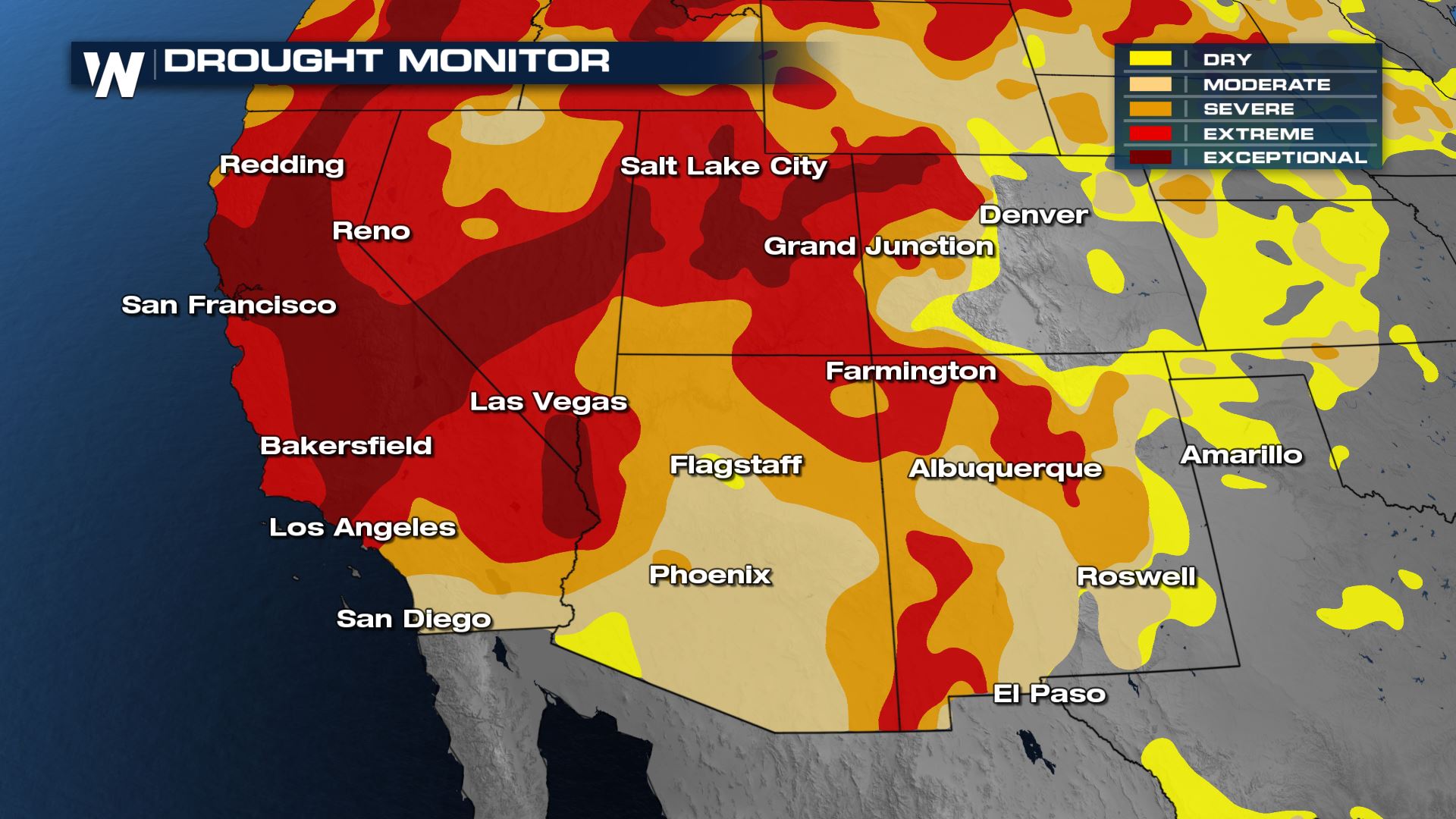 The Phoenix area has measured more than 5" of rain since early June when monsoon season started!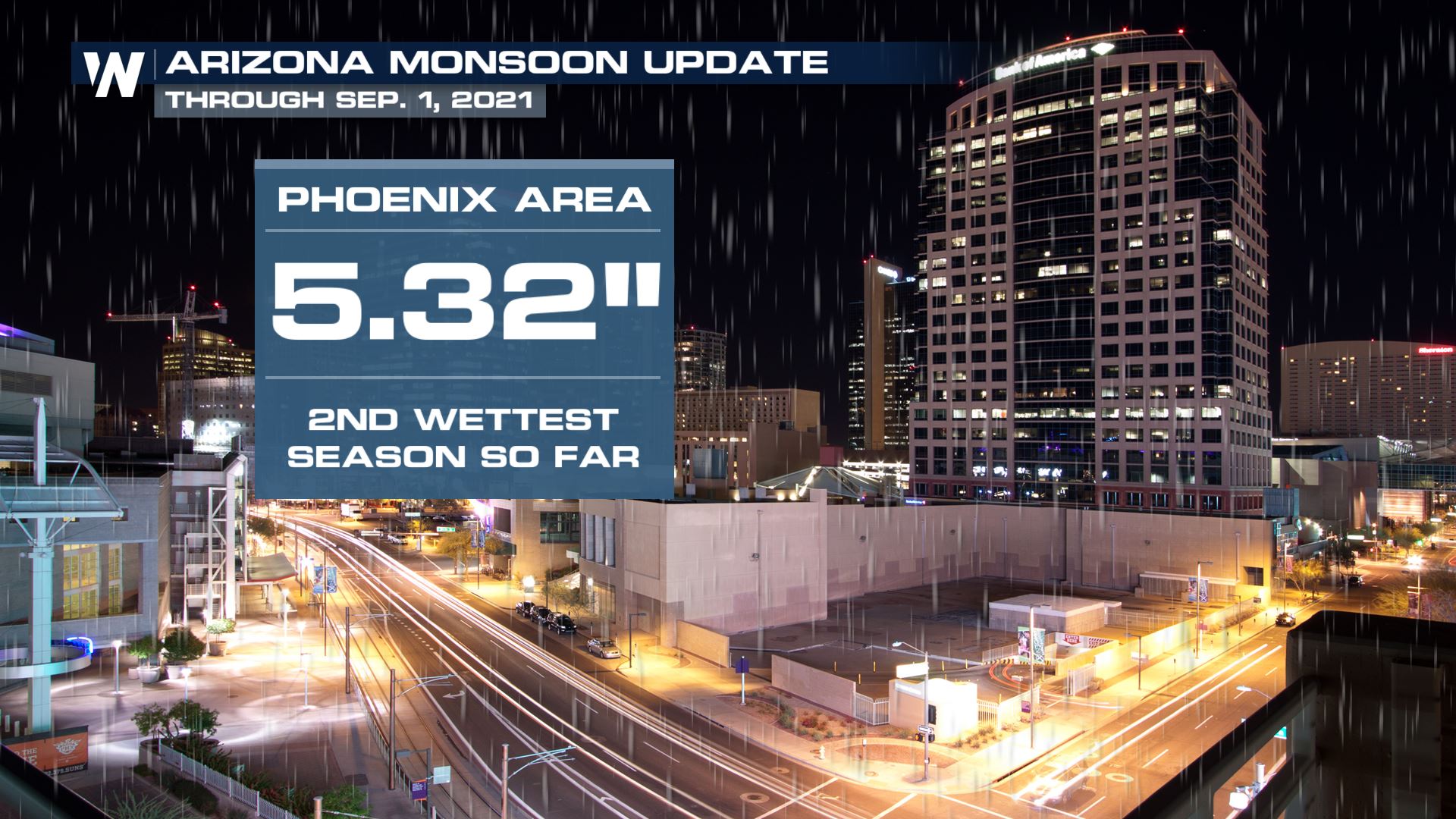 Monsoon moisture will not be as widespread as it was earlier this week. Flood potential is more limited as well, with isolated to scattered rain and storms limited to southern New Mexico and Arizona. Widespread additional rain will be less than 1".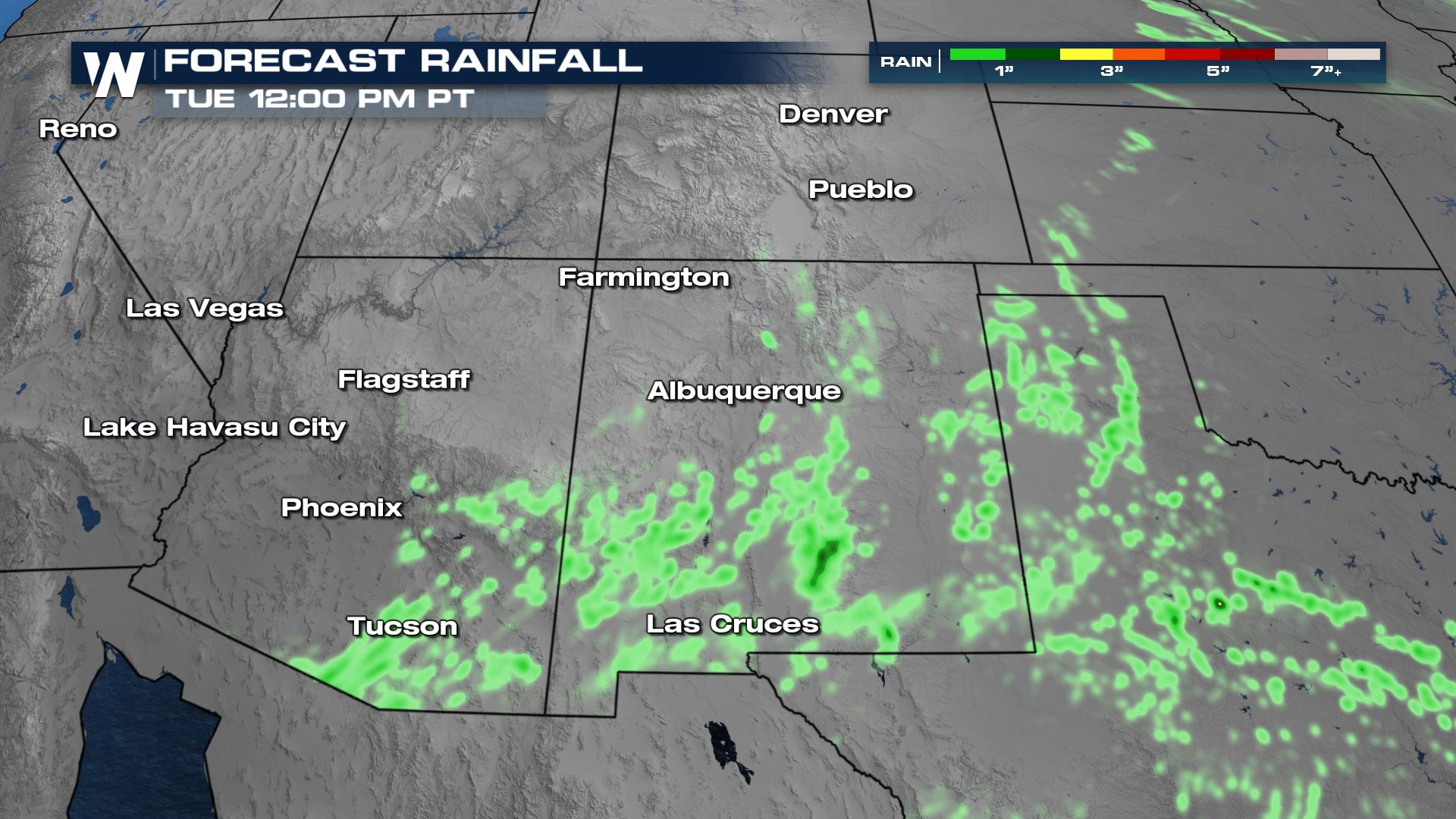 Rainfall Outlook
Isolated flood reports are possible in the Southwest today and tomorrow, with rain coming to an end by Labor Day.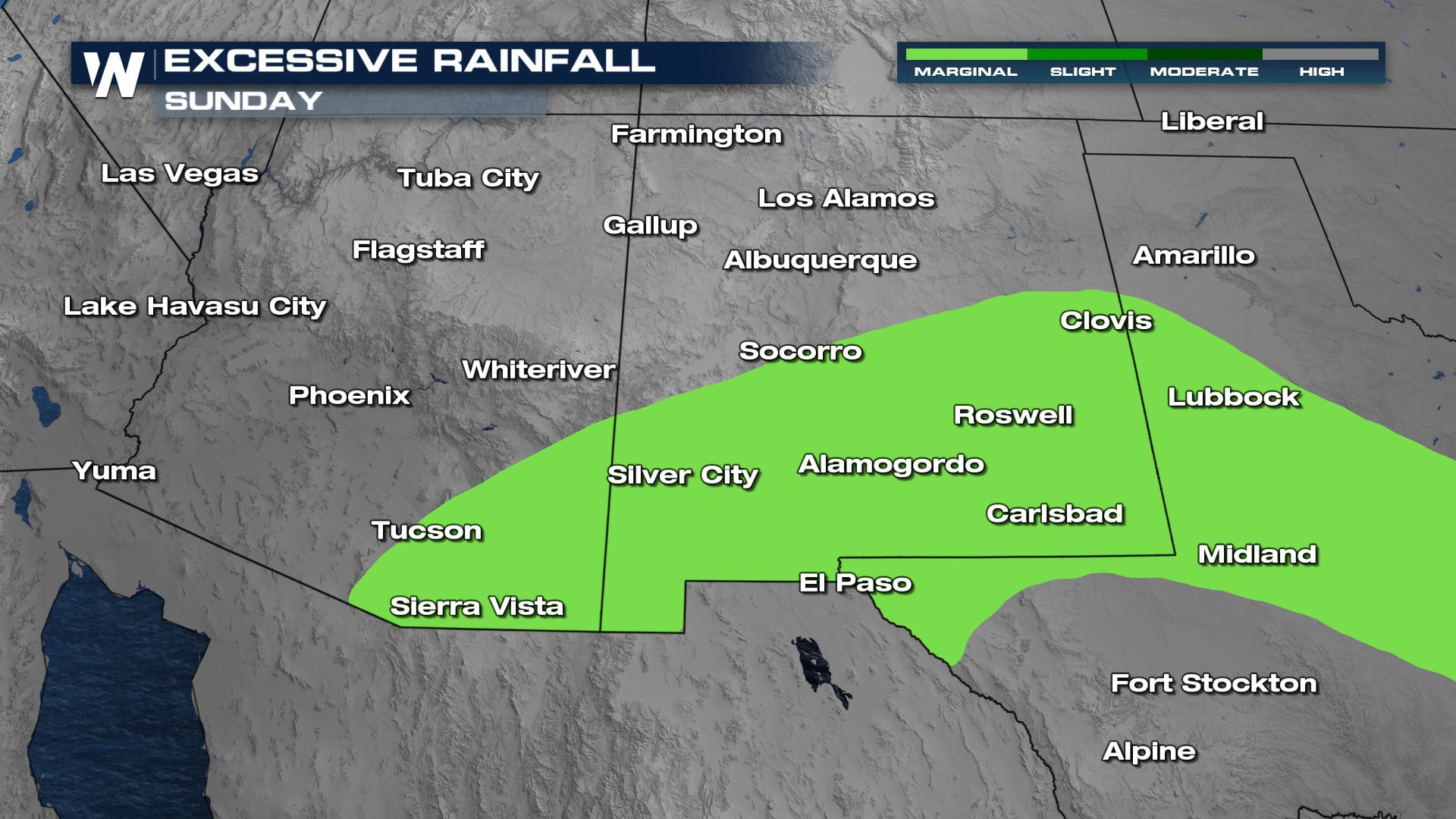 Forecast
Storms will be more isolated to scattered in nature than earlier this week, but may produce very heavy rainfall where they occur.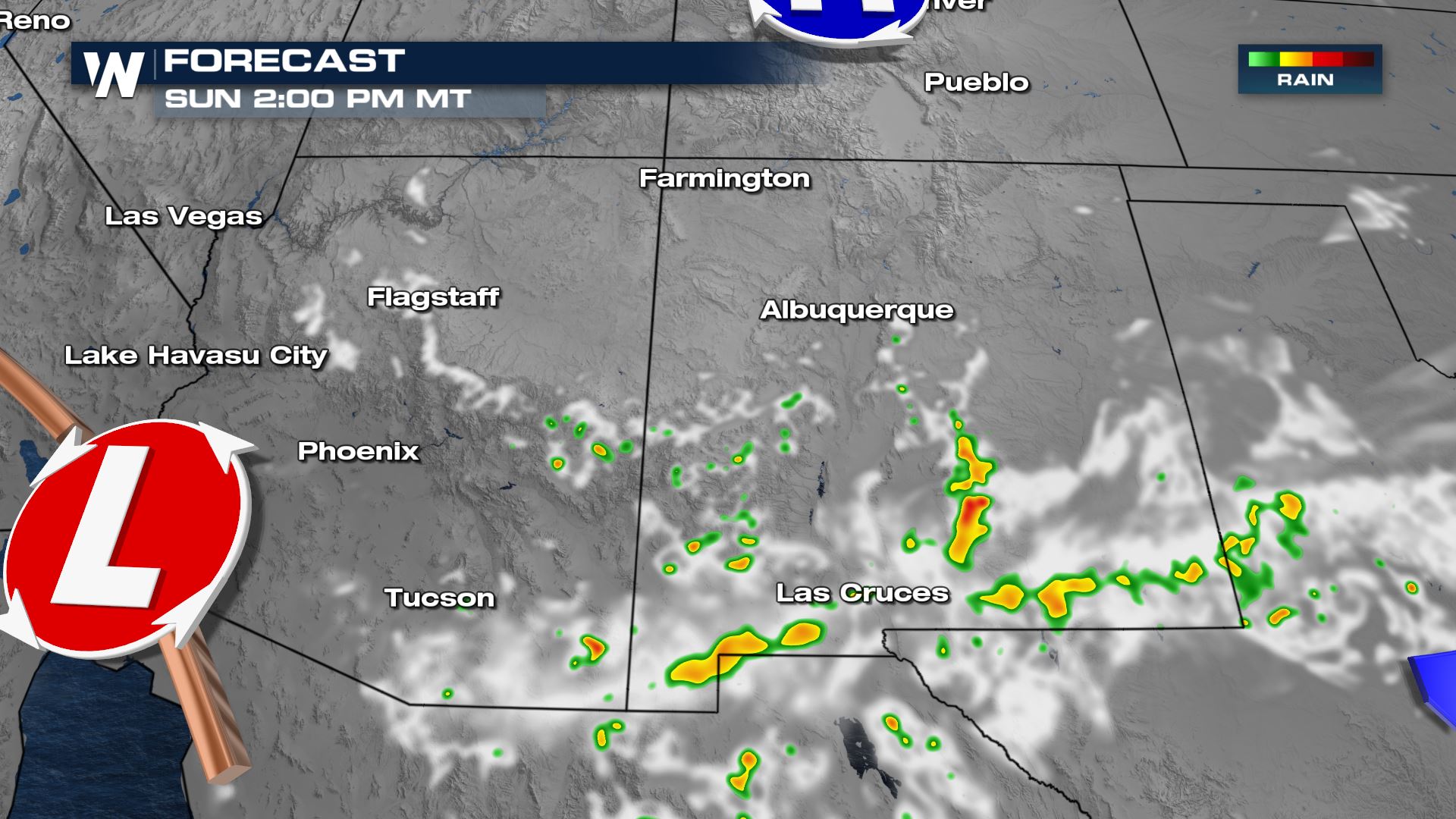 Rain will become more scarce tomorrow as upper level energy along with a cold front move east into the Plains.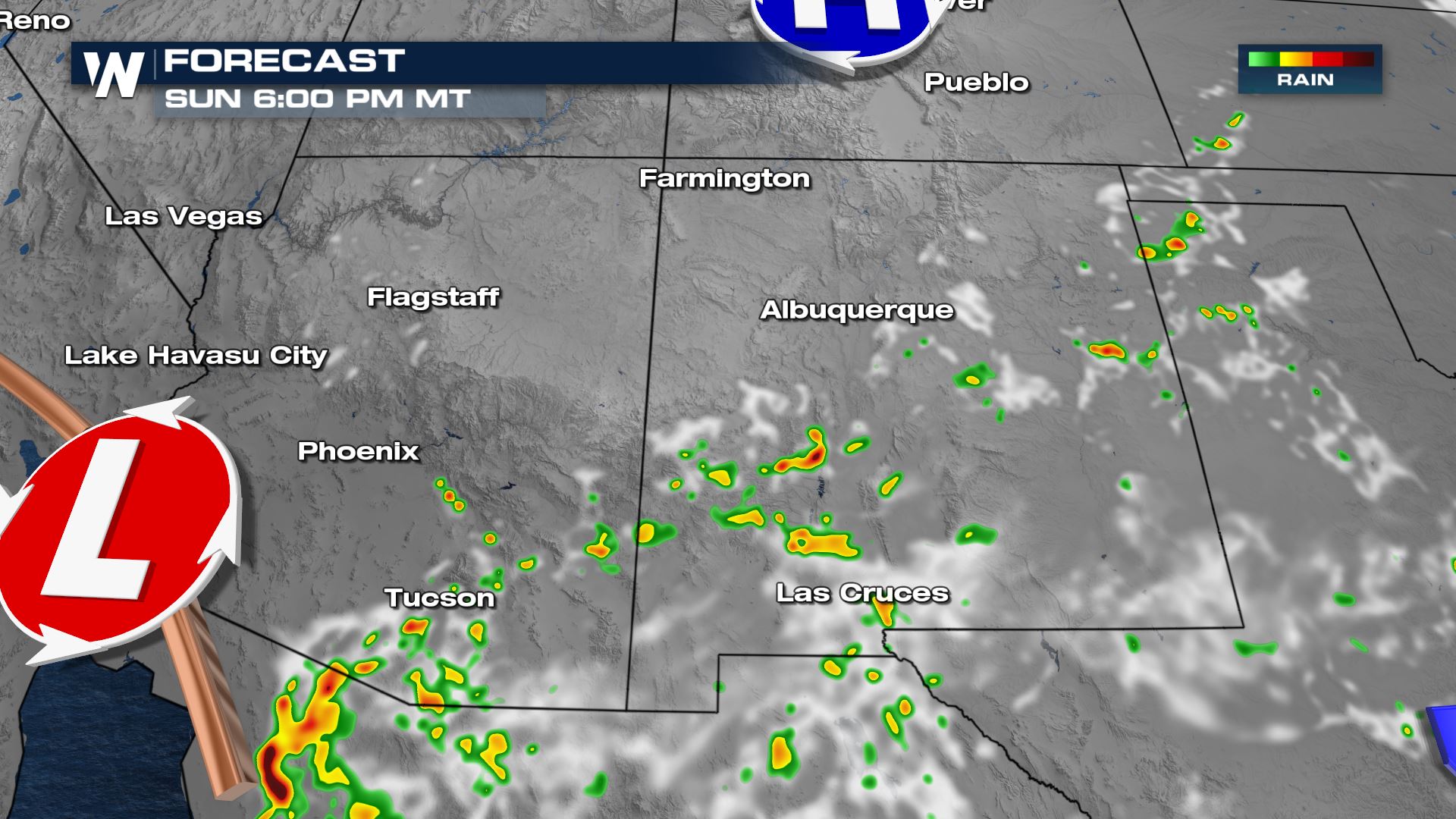 WeatherNation will keep you posted on the threat for flooding in the Southwest. Check back with us on-air and online for updates.