[
Thunderstorm in the distance north of Prescott, Arizona Monday. From John Drennan
] Numerous monsoonal showers and thunderstorms will be found in the West through Wednesday, and
some could be severe
and produce flooding rains. Flash Flood Watches have been issued from near Cheyenne, Wyoming to the Grand Canyon in Arizona.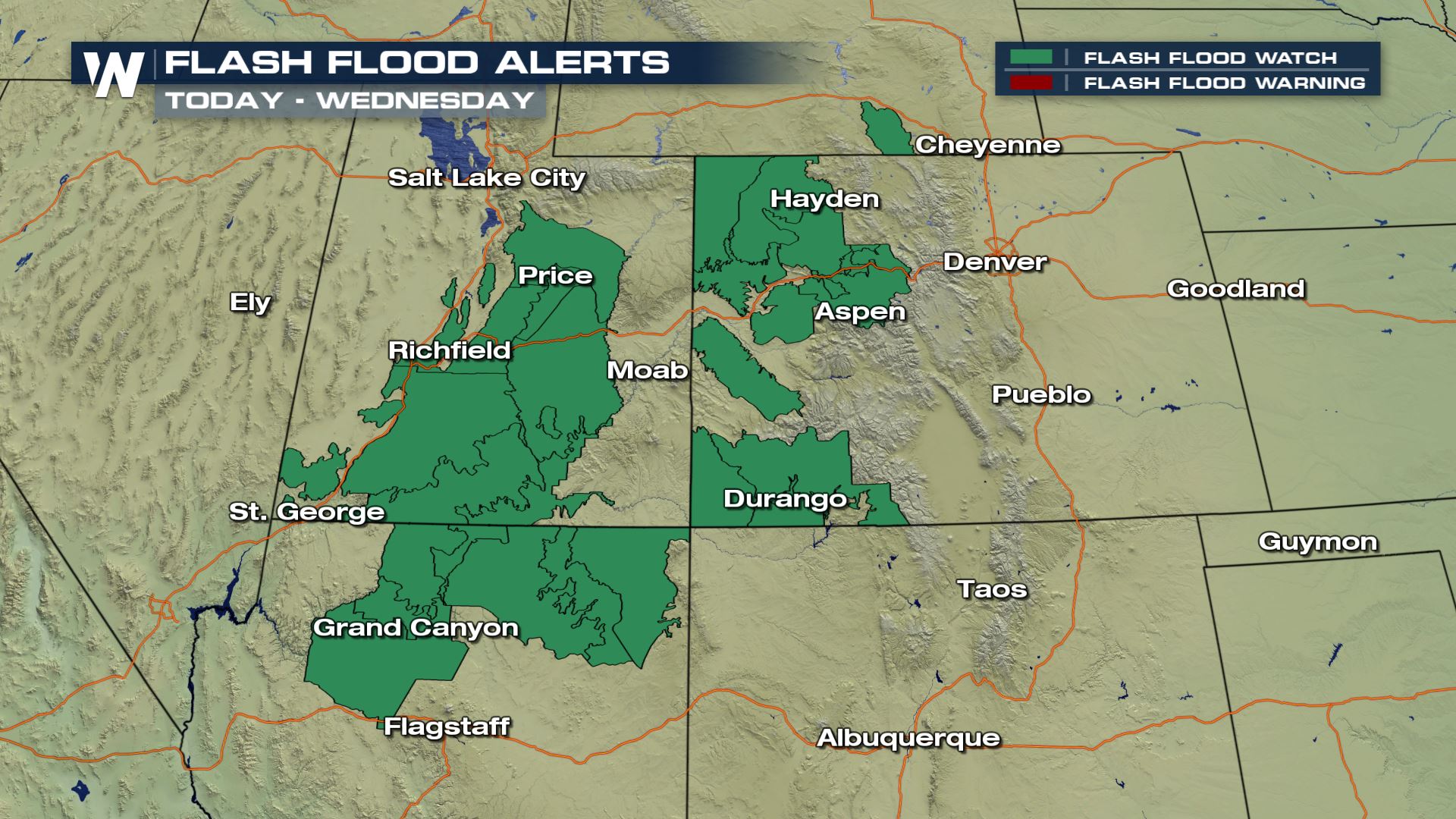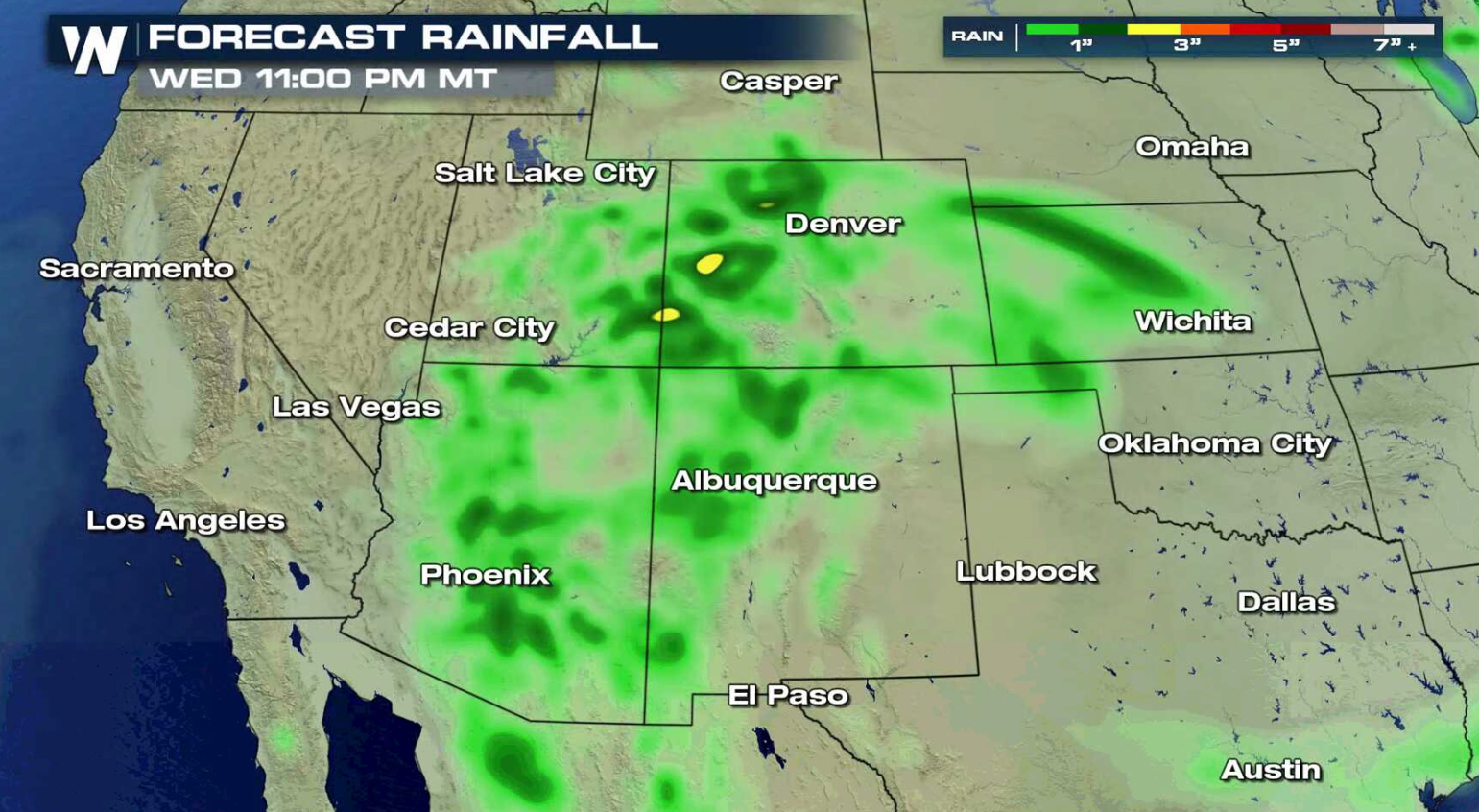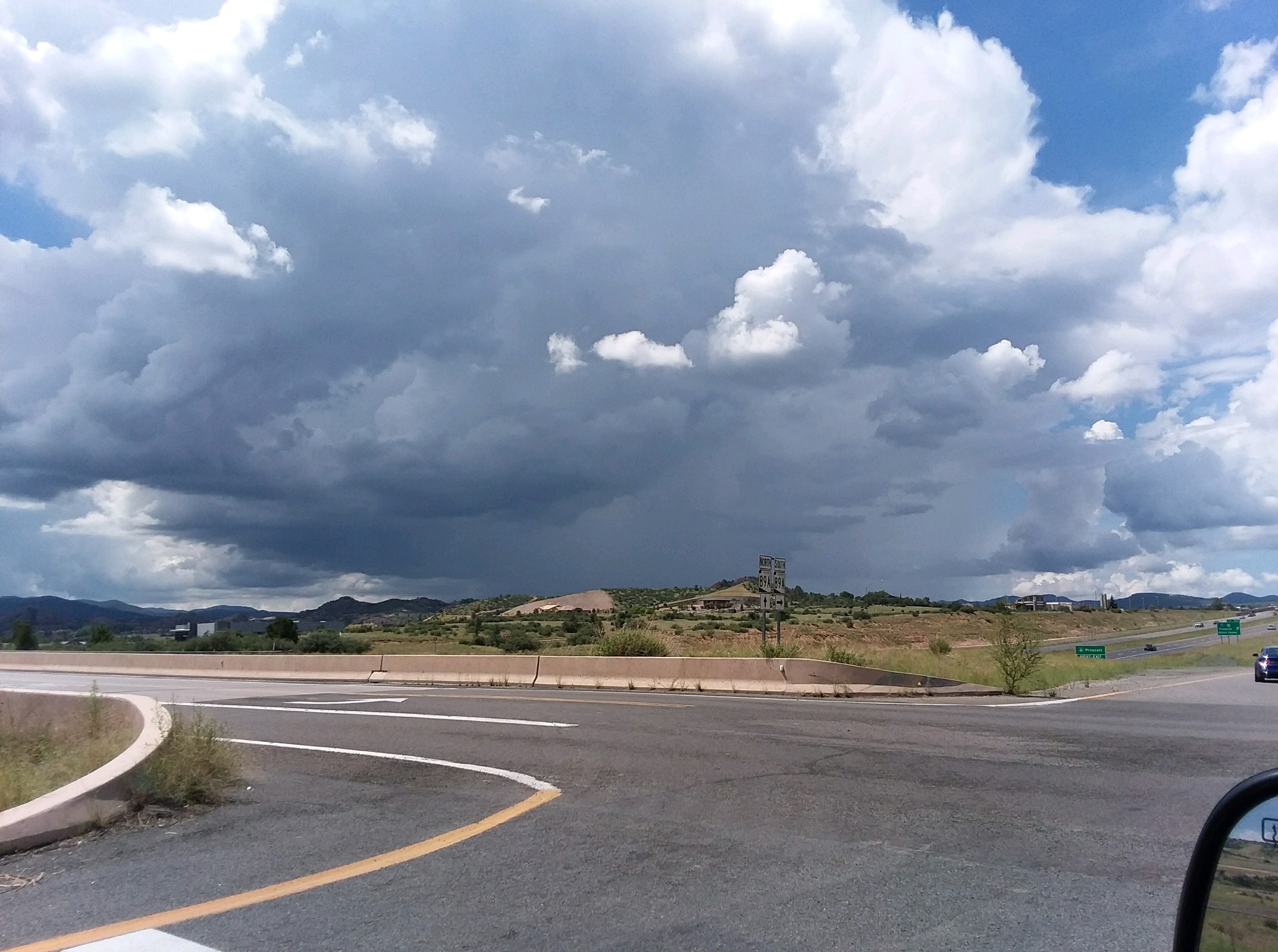 [
Storms near Prescott, Arizona. From John Drennan
.] Scattered thunderstorms will increase throughout the afternoon into this evening (Tuesday). With rainfall rates in excess of 1 inch per hour, flash flooding, mud slides, and debris flows are possible. The concern is significant near burn scars, slick rock, slot canyons and normally dry washes.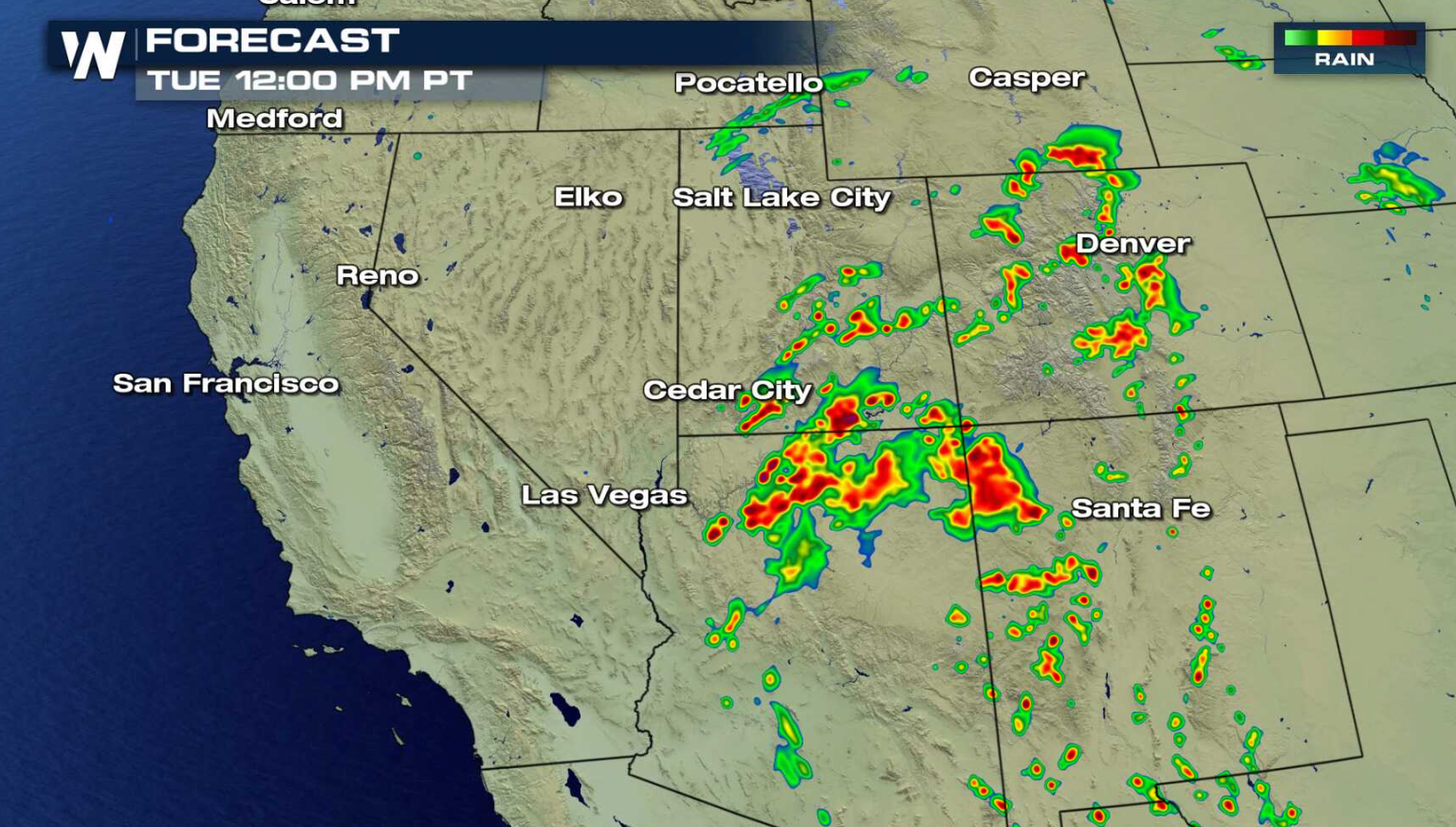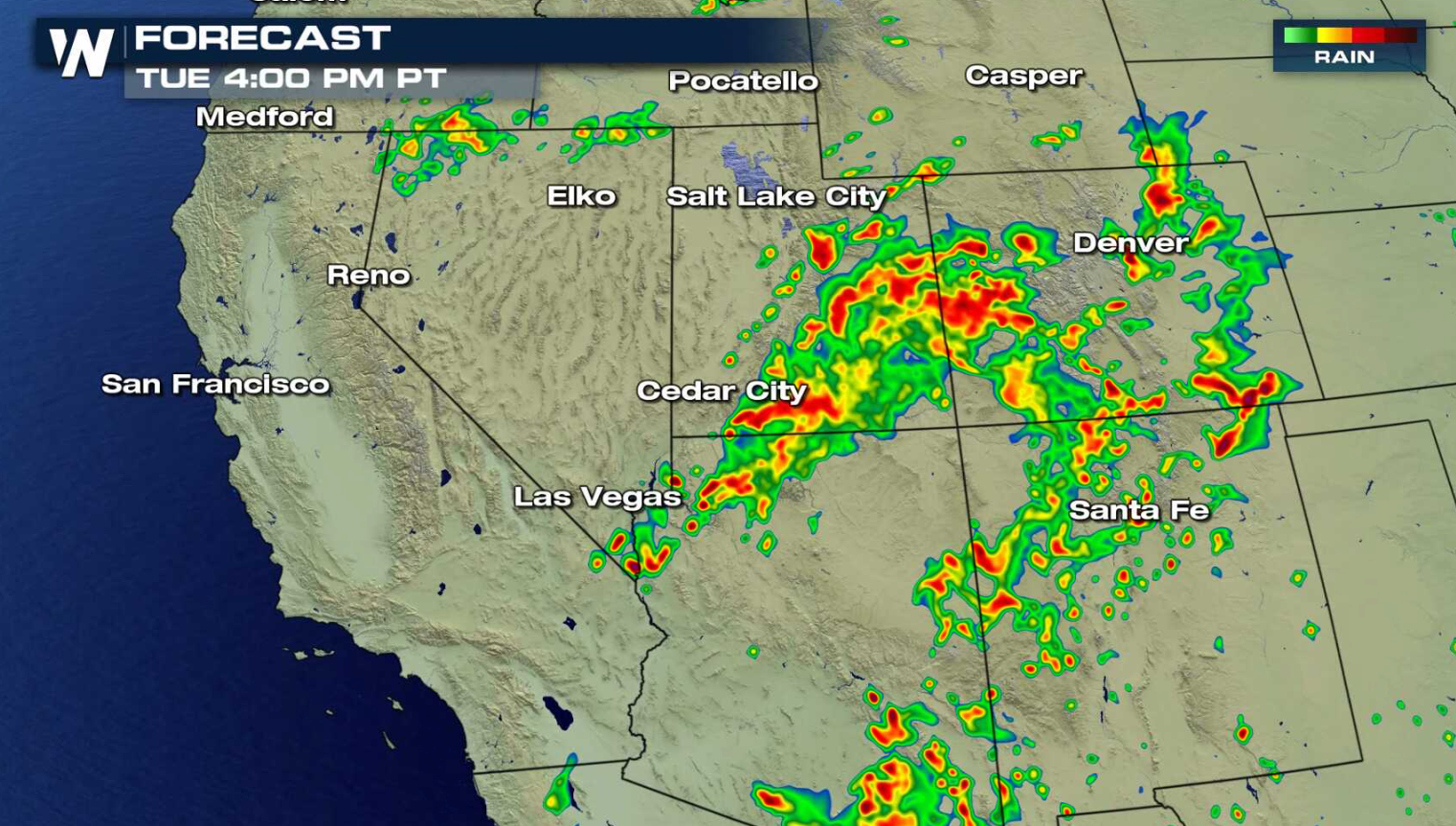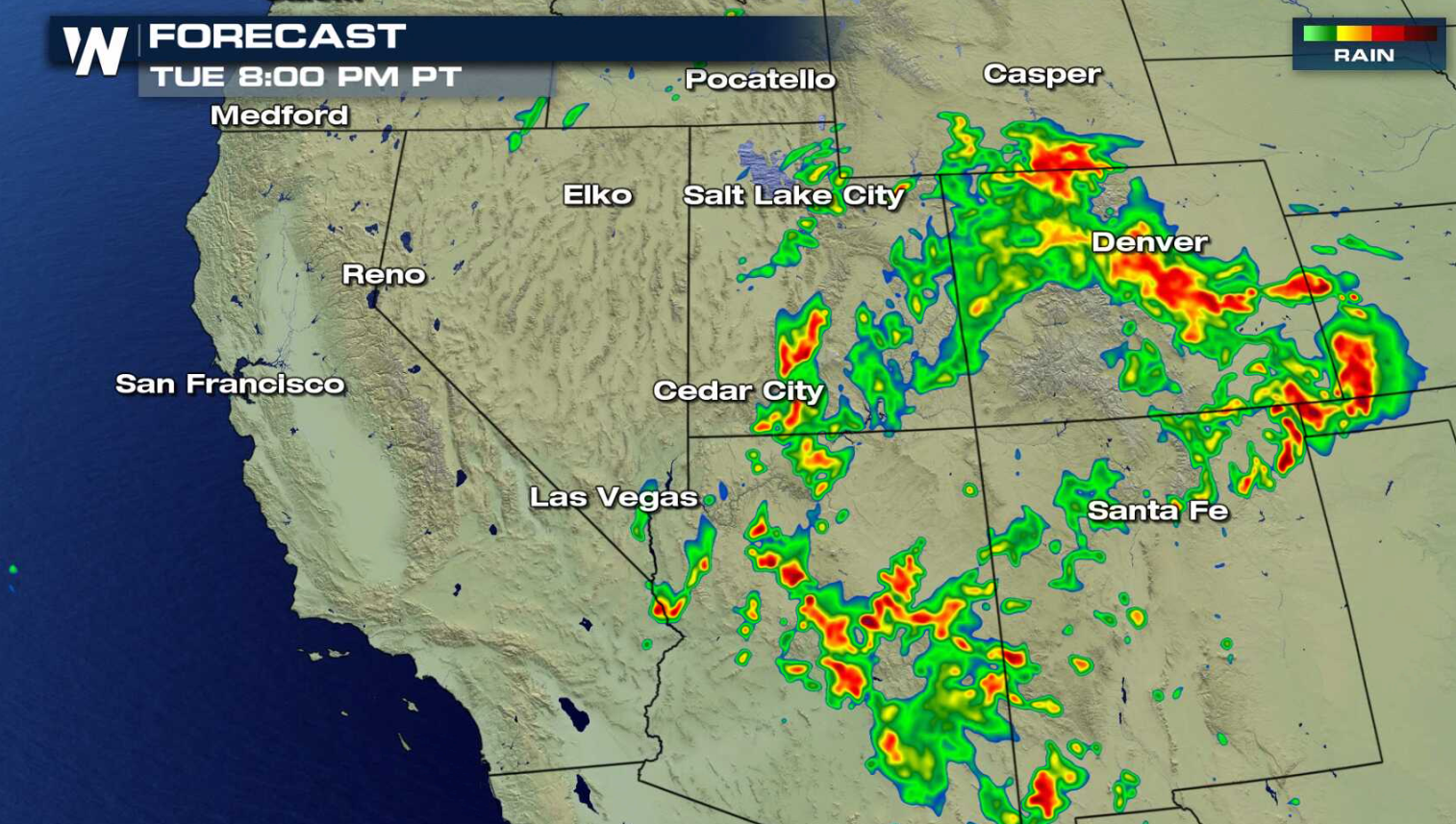 For WeatherNation: Meteorologist Mace Michaels