[Above: Click here to look LIVE at Kaua'i here on Earthcam]
After a weekend of extreme rainfall and major flooding, Hawaiians are bracing for yet another batch of rain and even snow! WeatherNation first told you about the major flooding earlier this week, after record rainfall flooded the island of Kaua'i.
[Related: Major flooding hits the Aloha State]
https://twitter.com/WeatherNation/status/986297458920534016 Now, another push of rainfall Thursday has prompted flash flood watches across the islands through Friday.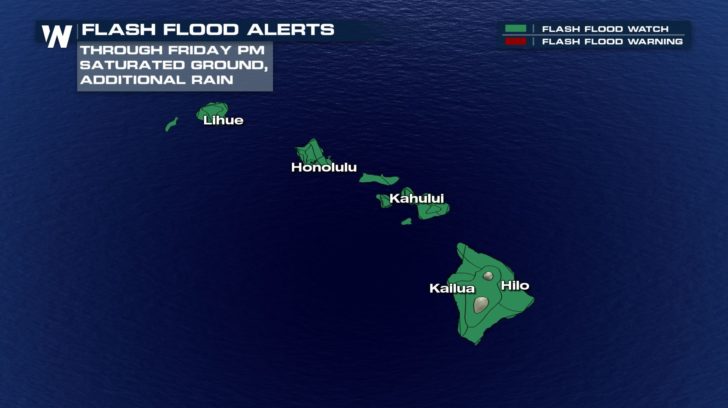 Rain may fall heavily at times through Thursday and Thursday night over Hawaii. With already very saturated ground, any additional rain may lead to flooding. Residents are urged to use extra caution while traveling through the next couple of days, particularly on Kaua'i, as the ground is susceptible to more flooding and mudslides following last weekend's record rainfall. The forecast then keeps showers in the forecast for the next several days, but generally trending drier after Friday.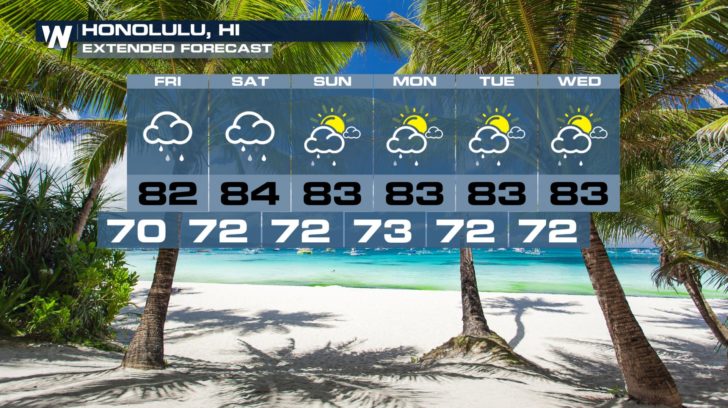 Meanwhile, on the big island, SNOW is expected to fall at the highest peaks, mainly over 12,000 feet elevation. This includes Mauna Loa and
Mauna Kea
, where 6-12" of snow is expected through Friday.Winter storm warnings have been issued.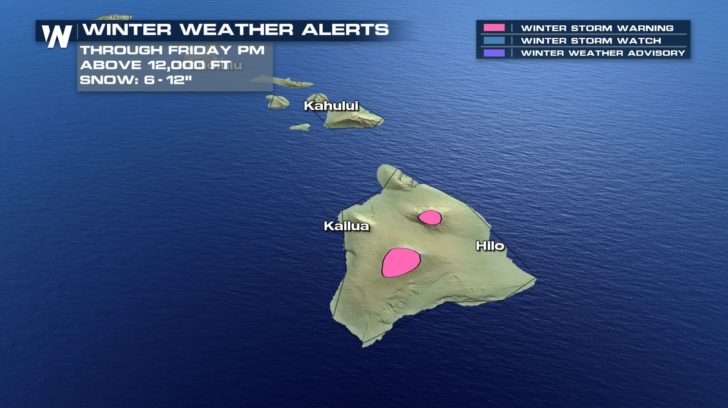 We'll continue to follow this story on WeatherNation. You can also 
Check the forecast in our Alaska/Hawaii regional forecast here
.