Isolated severe storms including a few brief spin-up tornadoes are possible today in Louisiana, Arkansas and eastern Oklahoma. This comes along with some small-scale low pressure systems and favorable low level wind change with height.
Severe Outlook
A marginal risk (category 1 out of 5) is in effect denoting the potential for isolated severe storms. Wind gusts of 30-40 mph are possible along with a brief spin-up tornado. Heavy rainn will be ongoing as humid air from the Gulf of Mexico streams north.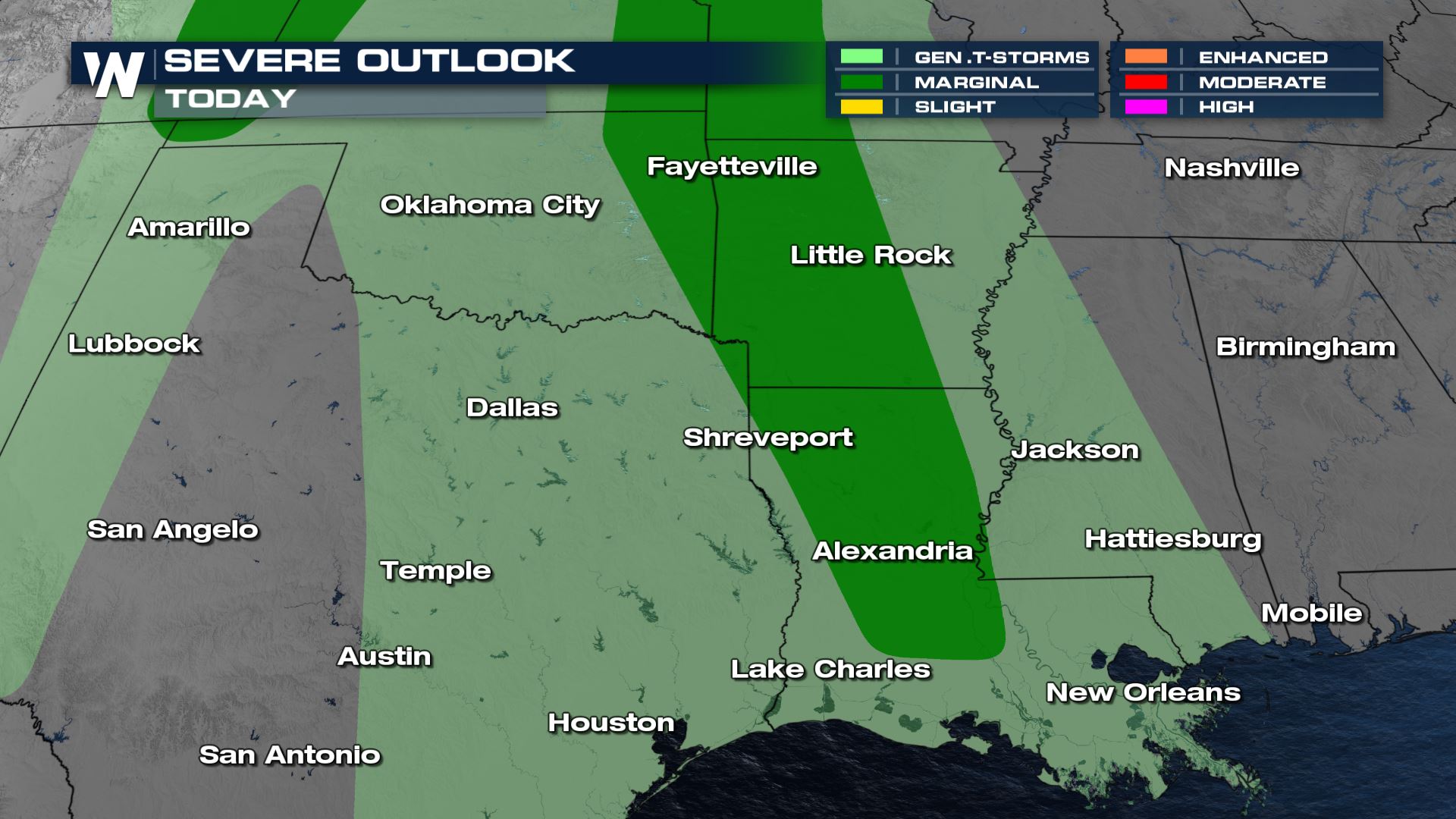 Brief spin-ups are the primary threat today during the afternoon and early evening.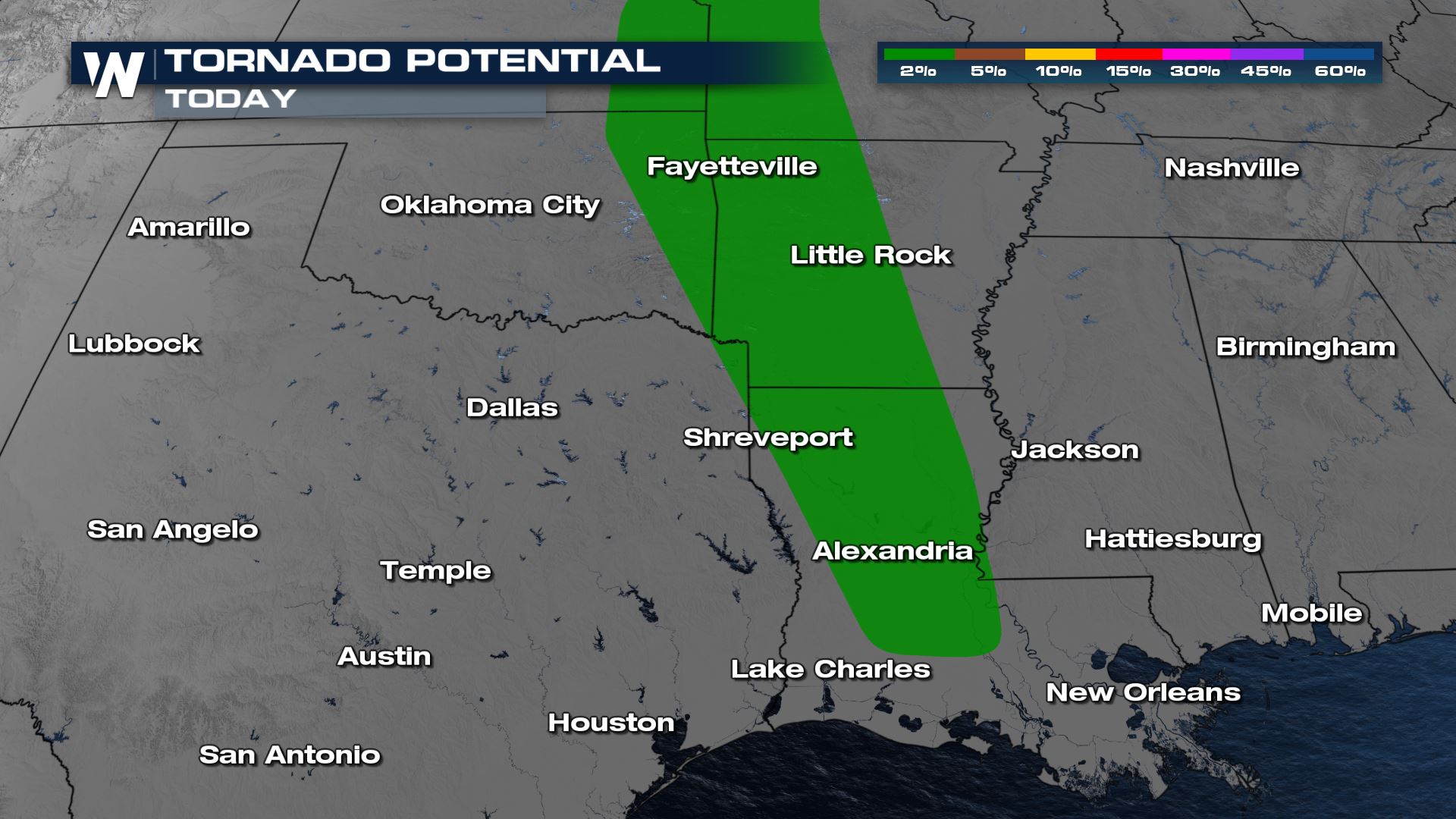 Forecast
Heavy rain will be ongoing through the morning and early afternoon.  By mid-afternoon though as temperatures start to heat up, iolated storms will be able to form from east Texas into Louisiana and Oklahoma.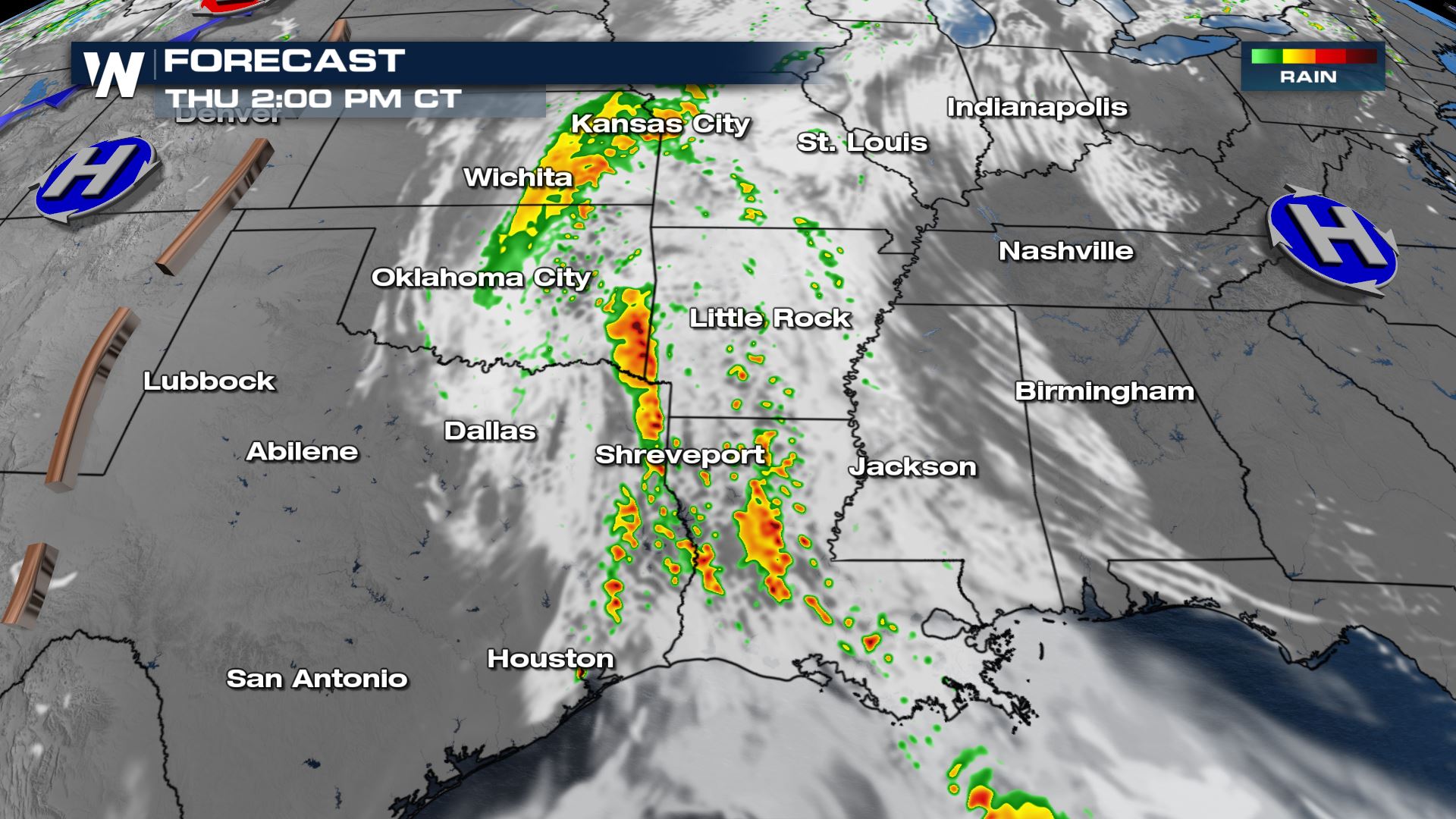 Without much steering in the upper atmosphere, rain and storms will move from south to north and train over much of the same areas through the afternoon and early evening. This means multiple rounds of storms are possible especially along the I-49 corridor in Louisiana. Spin-up tornadoes will be the primary threat, but a few strong wind gusts are possible too.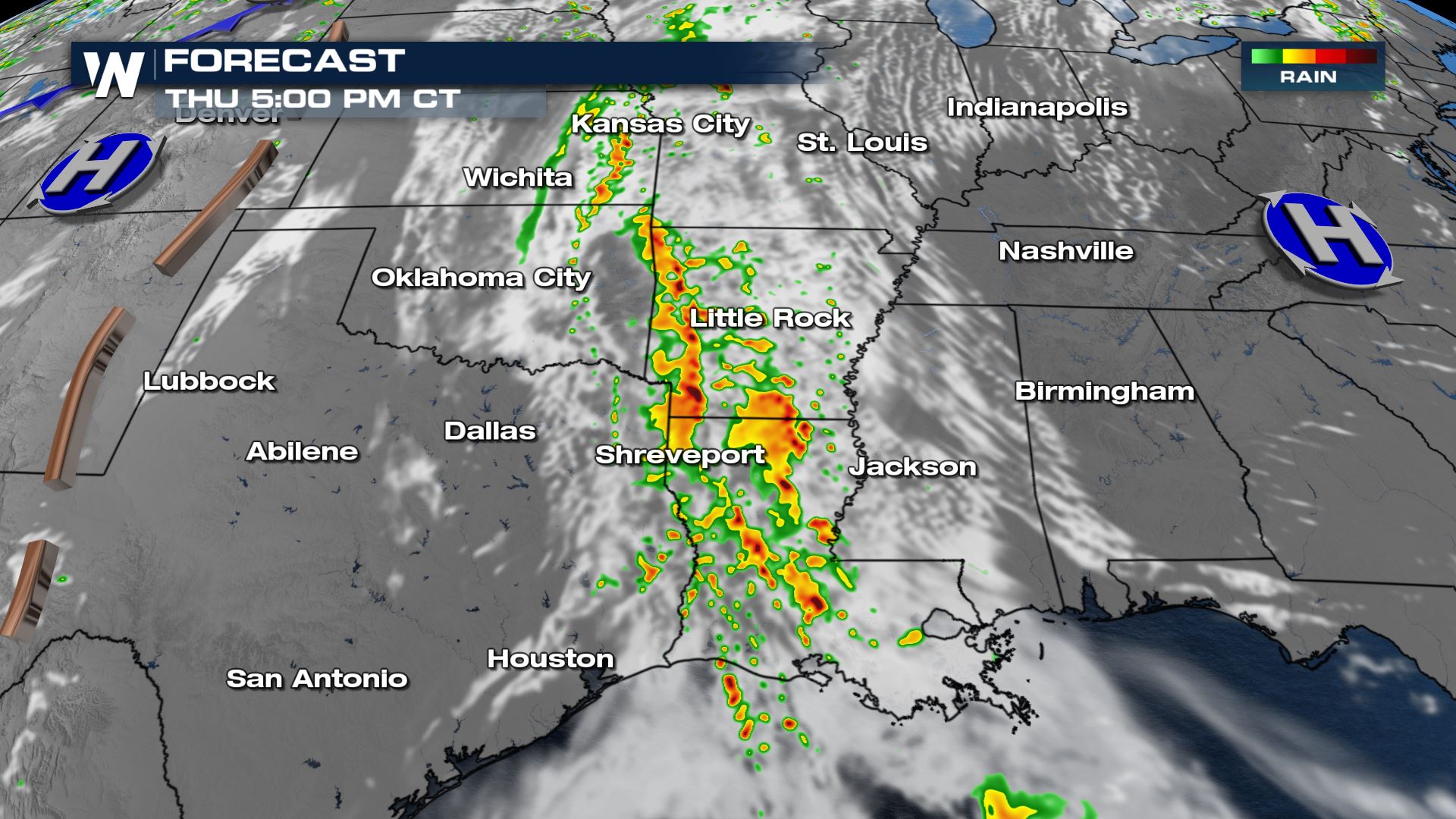 The intensity of storms will diminish overnight, but there's enough energy and moisture to keep heavy rain and a few thunderstorms around. While most storms will remain weak, a brief spin-up will be possible overnight. This will mainly be in central Louisiana and Arkansas.  Waterspouts forming in the Gulf may try to move on shore in Louisiana.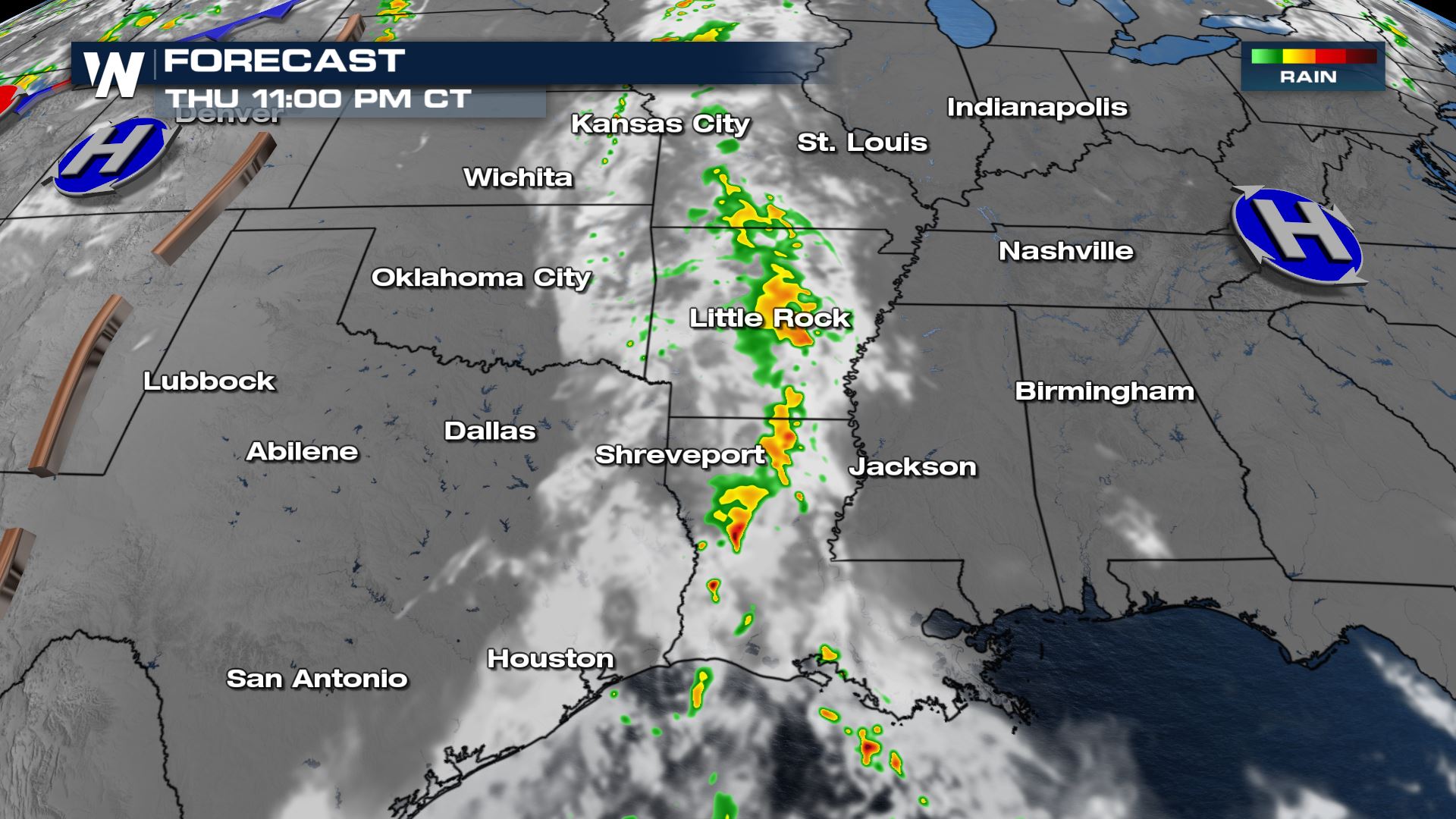 We will continue to keep an eye on these storms, we're always streaming 24/7 on WeatherNation to keep you safe when a severe storm hits.