Strong winds and moderate to heavy snow produced blizzard conditions in portions of the Plains over the past 24 hours. Additional snow is on the way in the Great Lakes, where lake effect snow has enhanced totals. This will be
followed by a plunge in temperatures
this weekend and next week.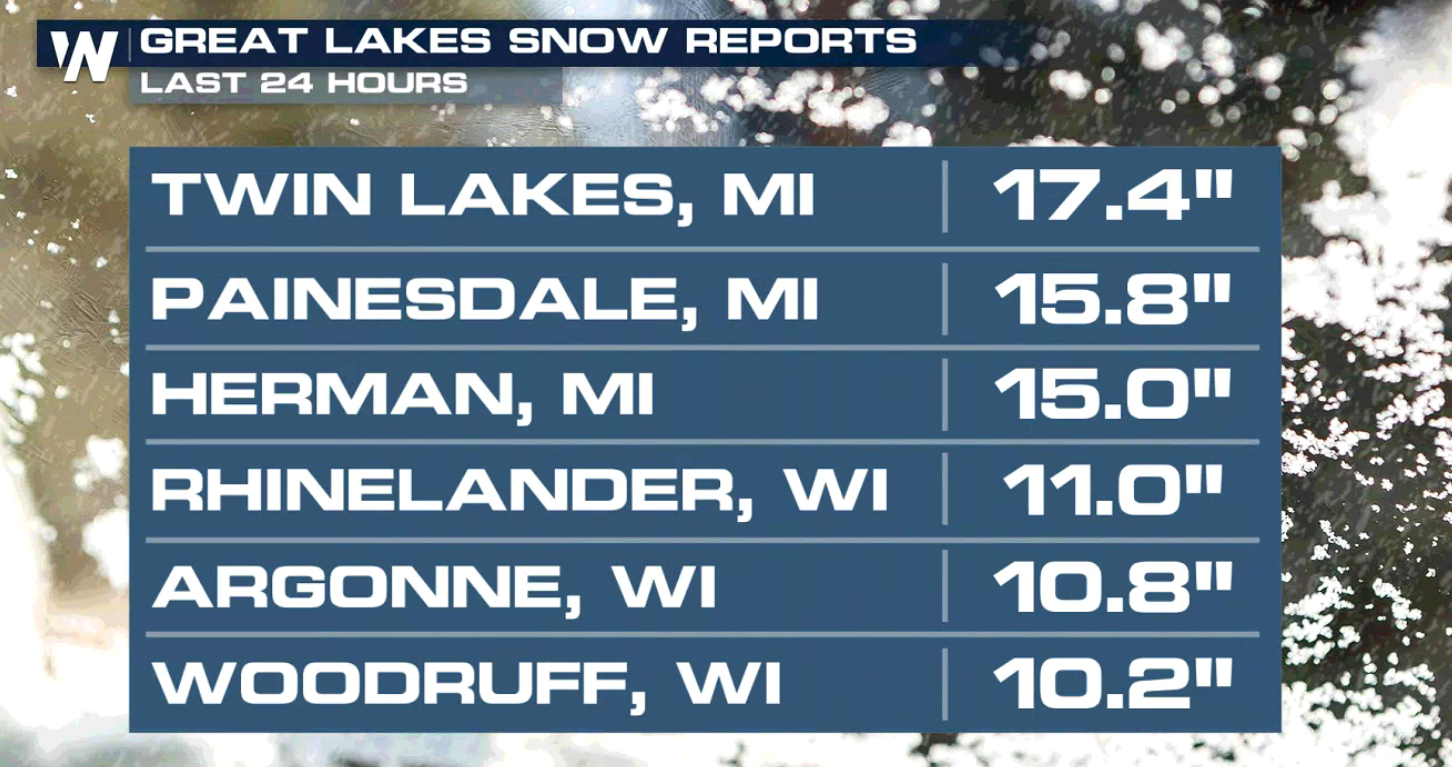 Winter Weather Advisories have been issued from Iowa to Michigan with Winter Storm Warnings in the lake effect snow belts. Additional snow, coupled with gusty winds, will produce blowing snow with poor travel conditions. https://twitter.com/NWSDesMoines/status/1357677591847596038
Forecast
The low pressure center is weakening as its moved north of the Great Lakes into Canada. Wrap around snow and gusty winds will continue throughout the Great Lakes today (Friday), with snow showers ahead of the front into the Northeast.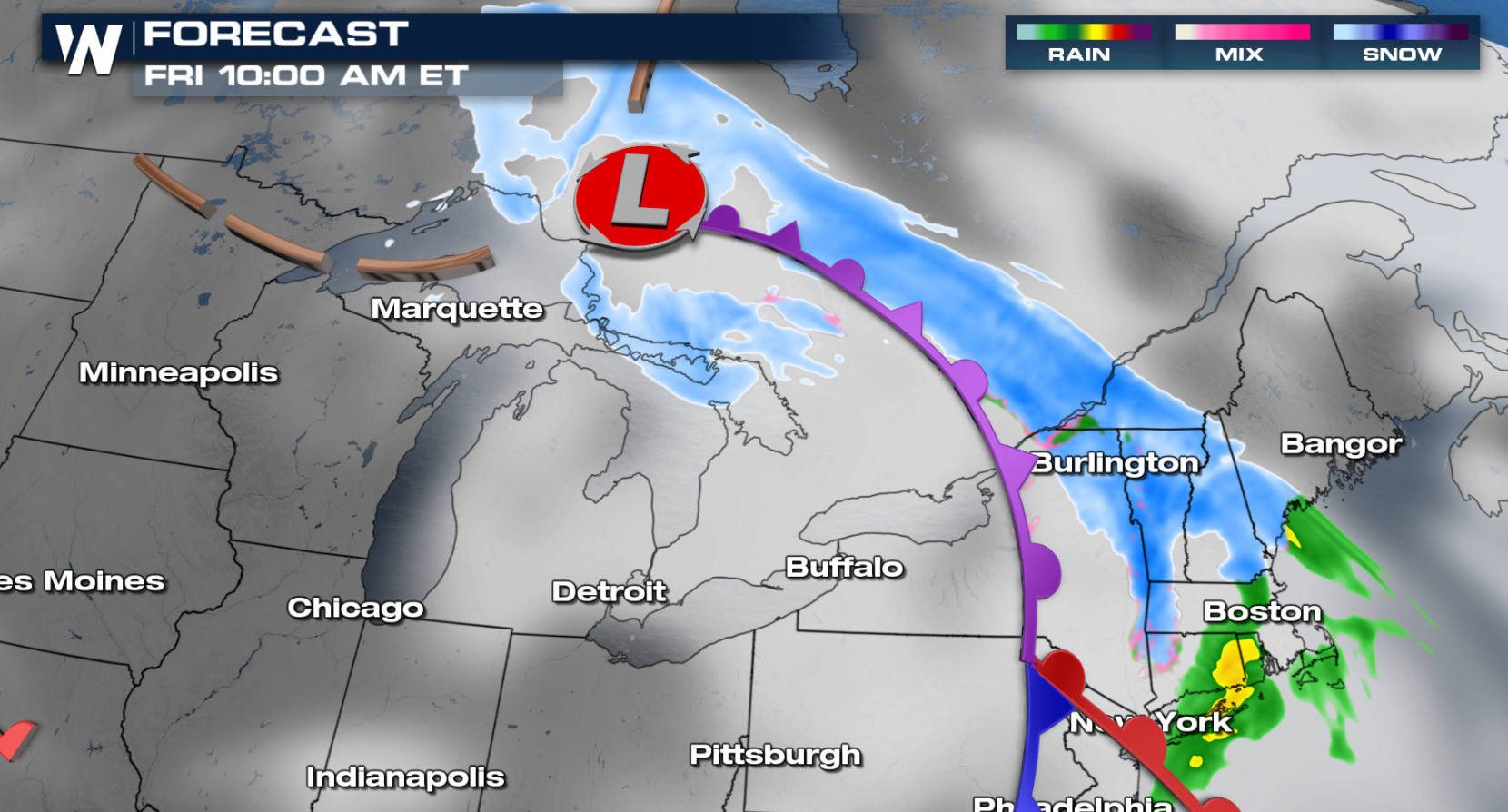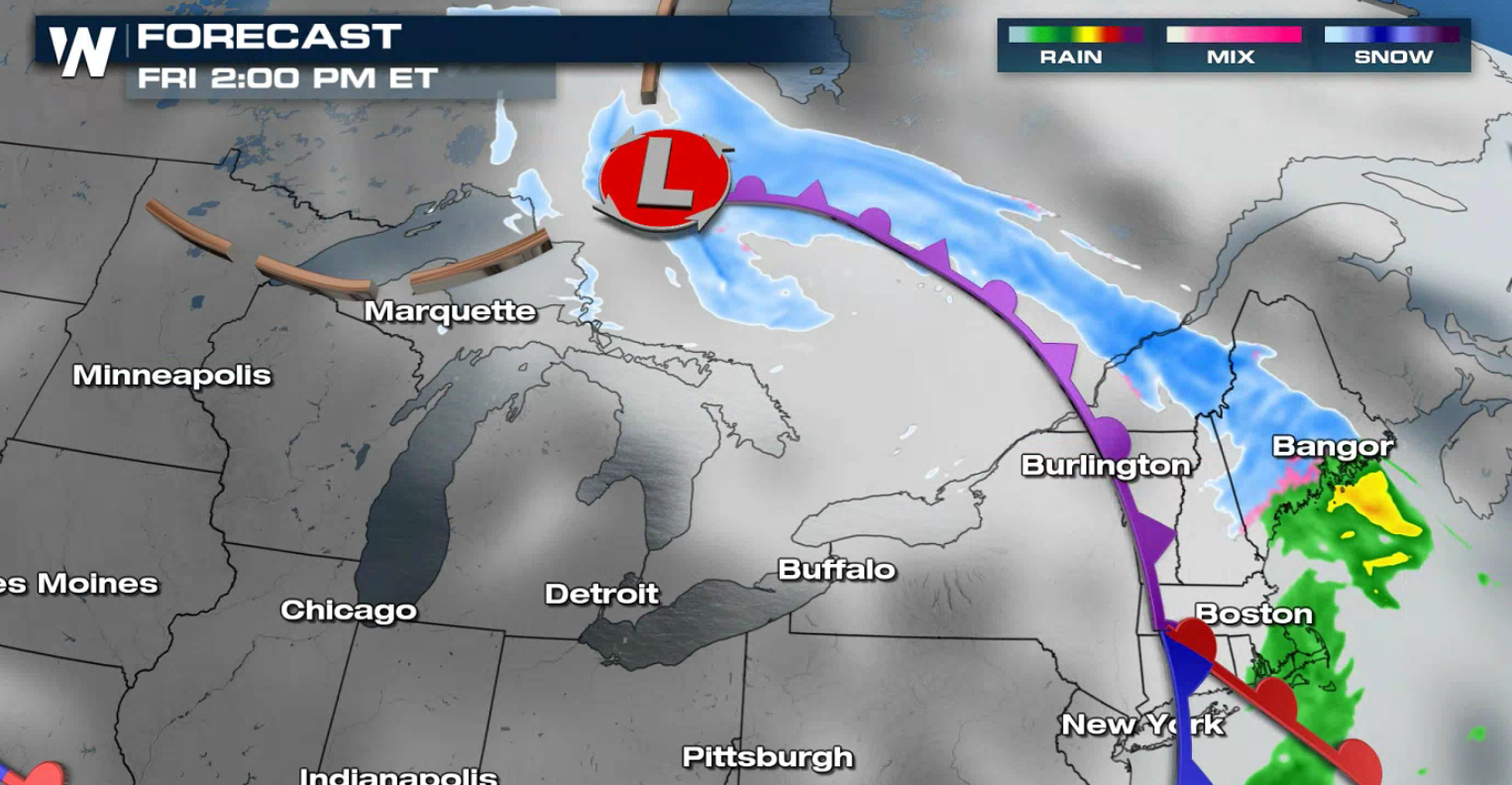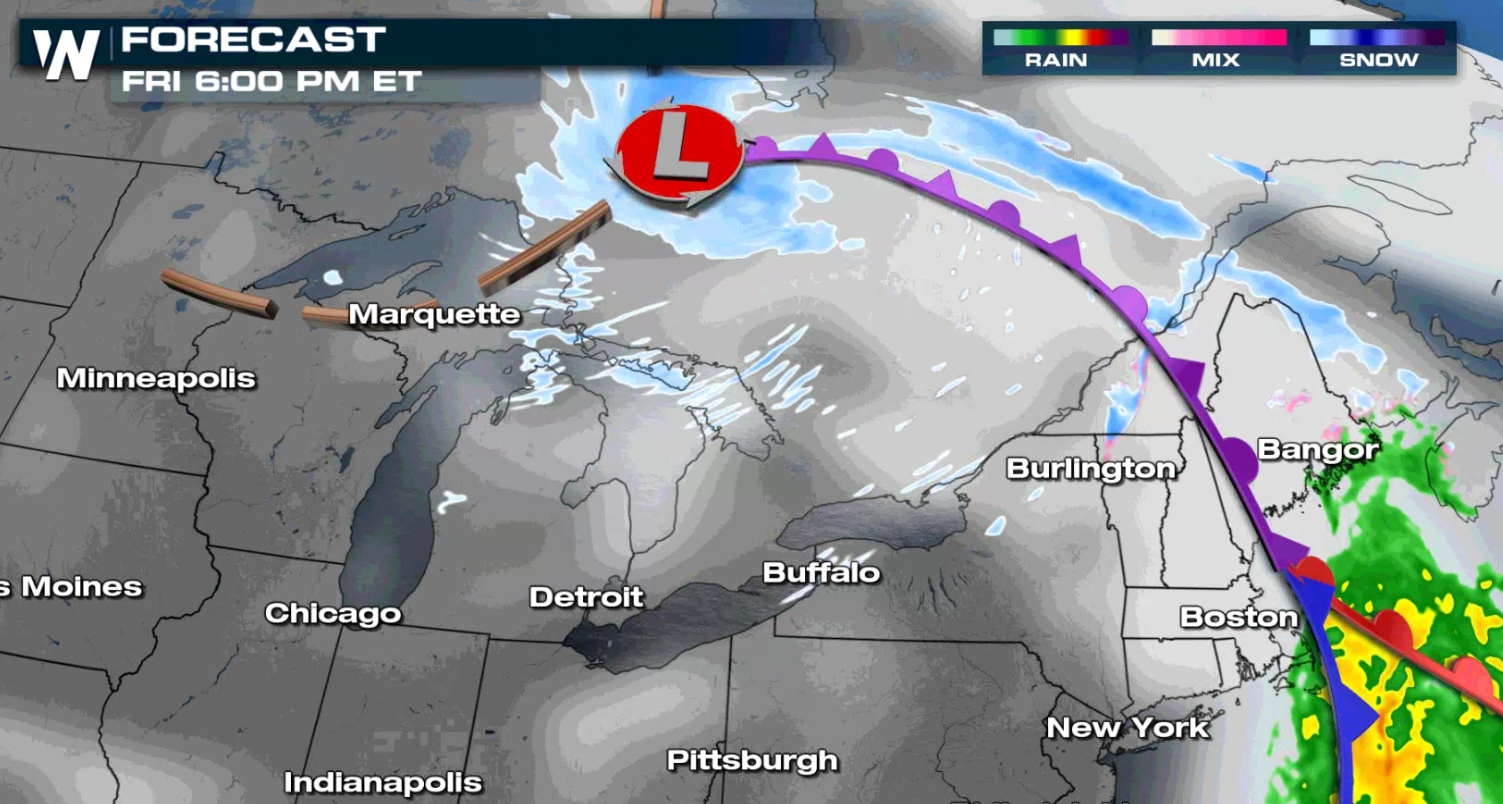 Snow totals will be lighter across the Plains into Nebraska, where 1-3 inches are expected. A few heavier lake effect snow bands, up to 5" inches, is in the forecast for the snow belts of Michigan.  As mentioned previously, strong winds are expected in many areas could lead to low visibility and difficult travel.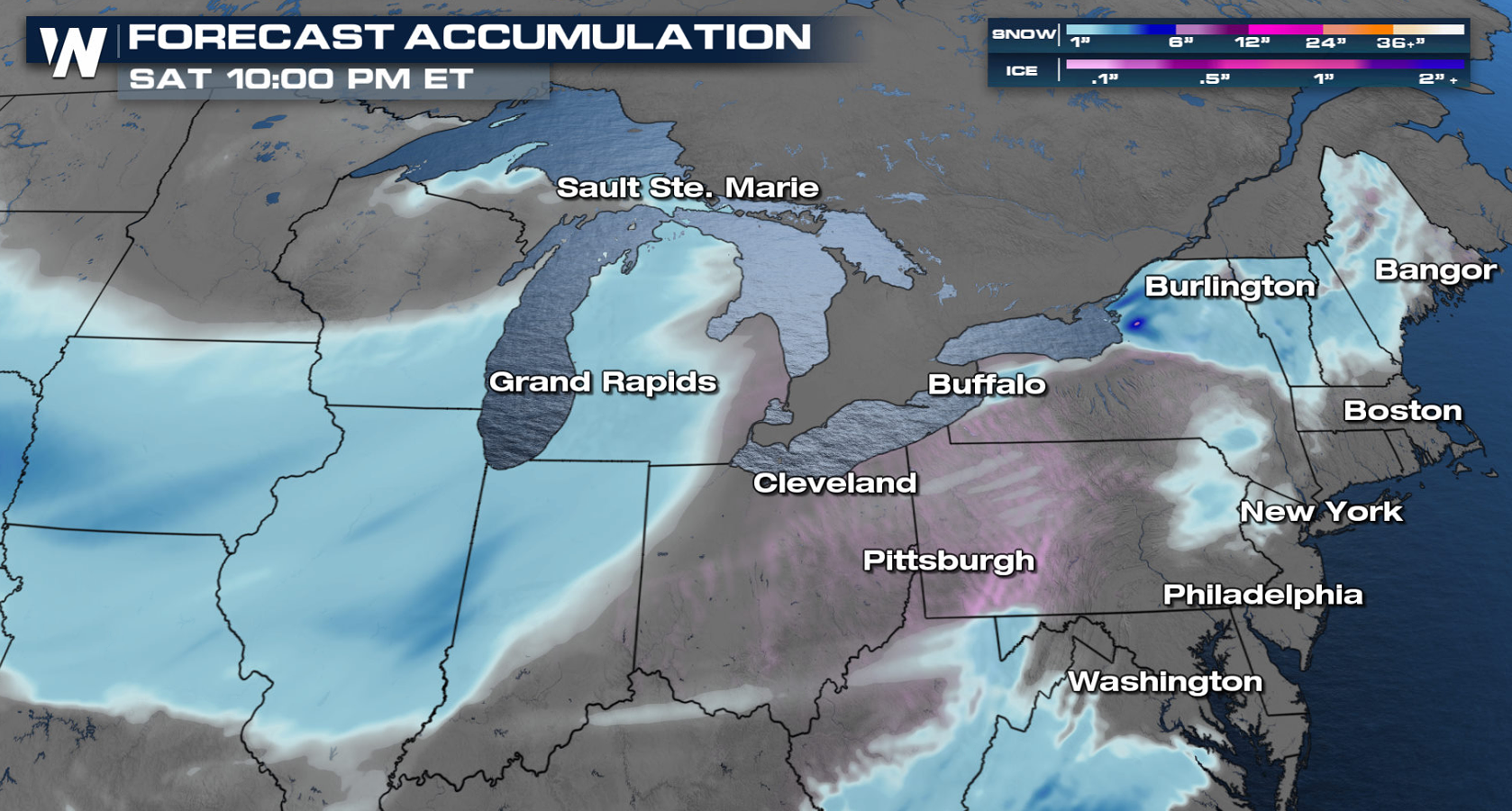 This article will be updated as necessary through the event. Check back with us here online, our social media channels, and on-air for the latest information.