SNOW AND ICE REPORTS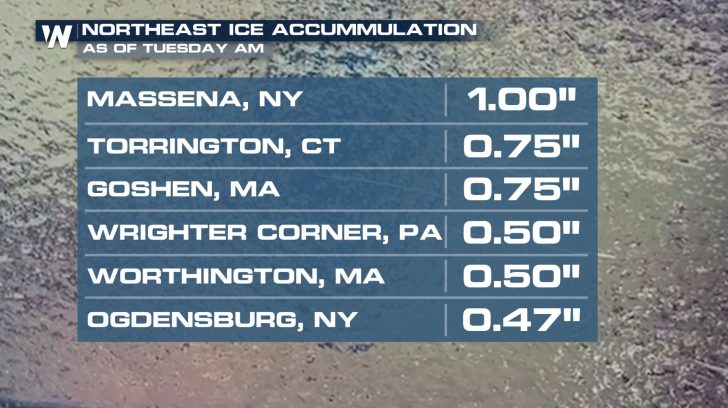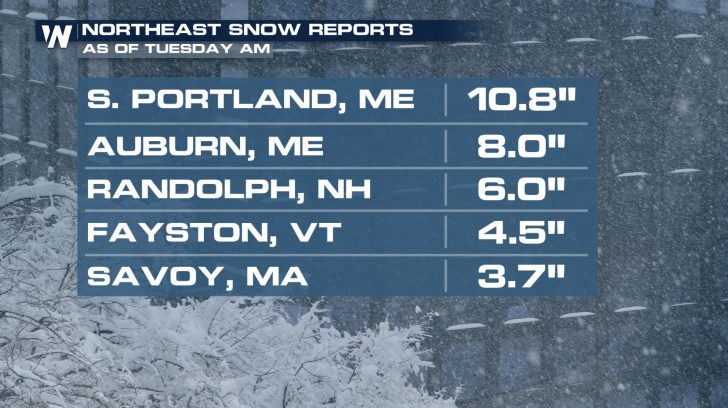 Ice reports have been quite high with some cities reaching up to an inch of ice! This led to many fender benders around the New England area and more ice is expected today. On top of the ice, snow reports have also been high! Close to a foot of snow was seen in South Portland Maine! We'll be adding to snowfall totals throughout the rest of our Tuesday and into our Wednesday.
WINTER WEATHER ALERTS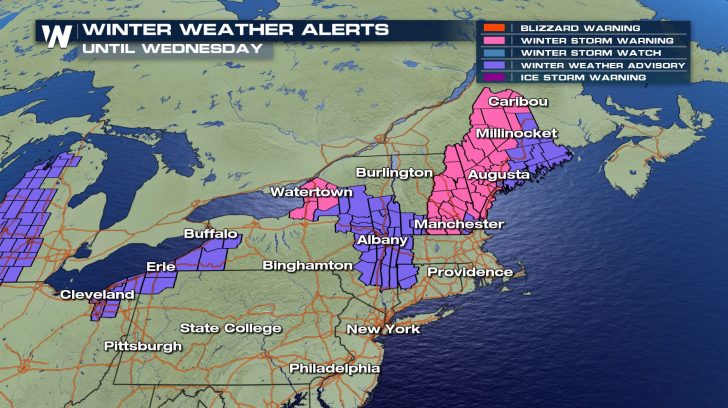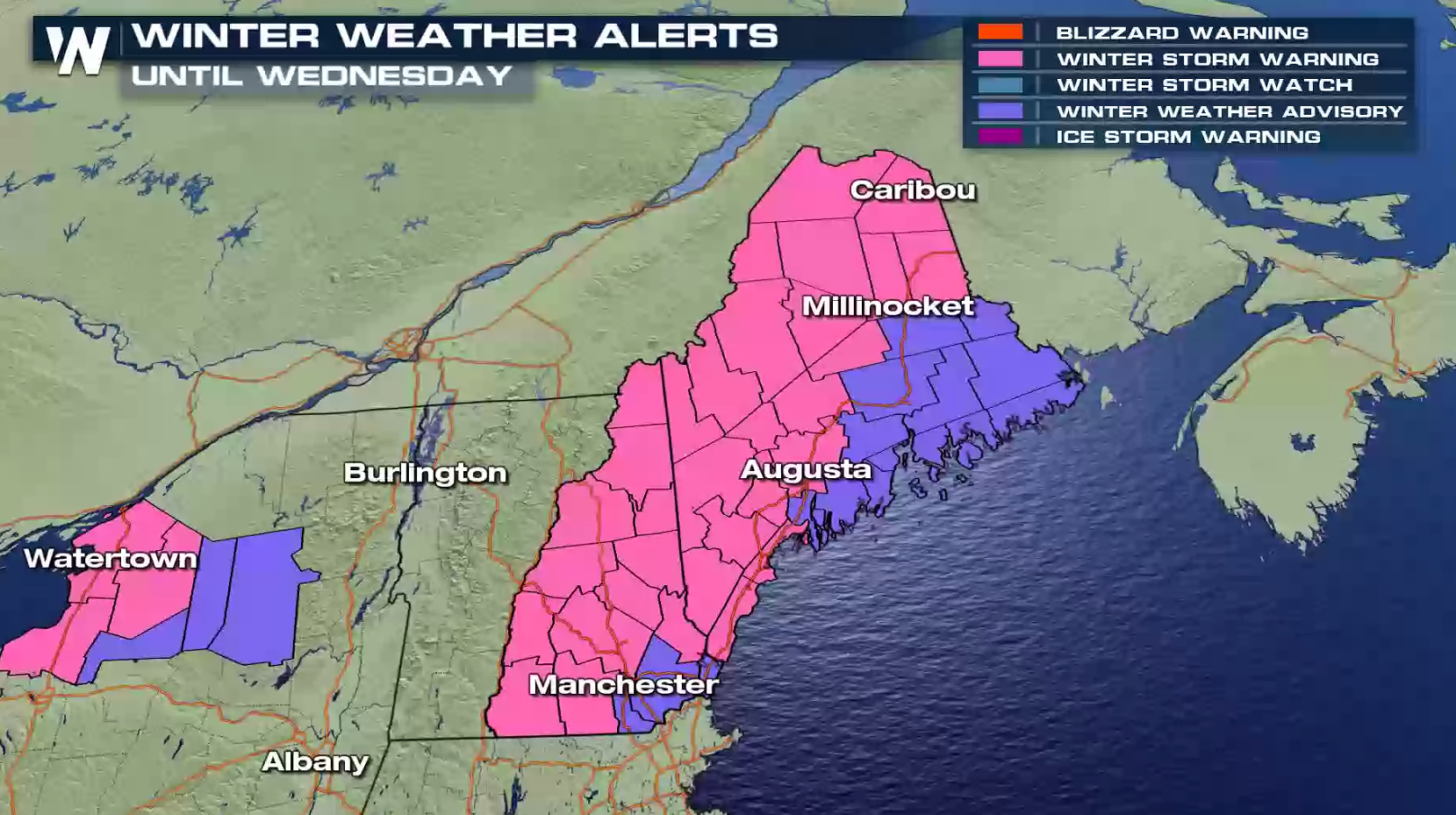 Winter weather alerts are in place until Wednesday for all the snow we will be seeing. The alerts around Buffalo, Erie, and Cleveland will be for lake effect snow that will continue through Wednesday.
FORECAST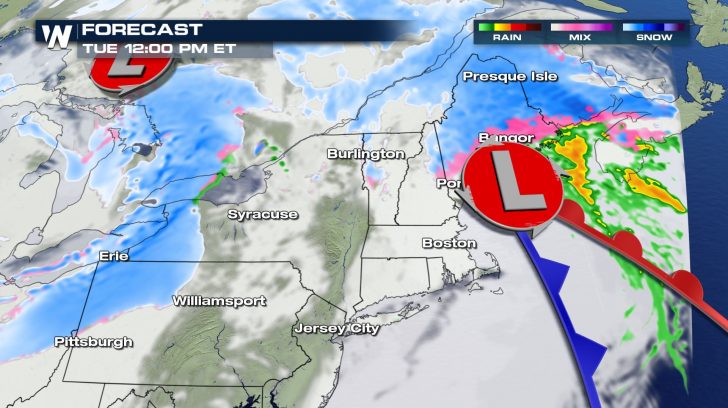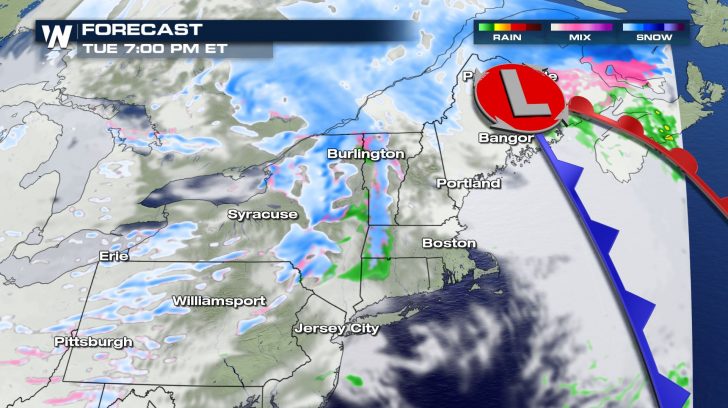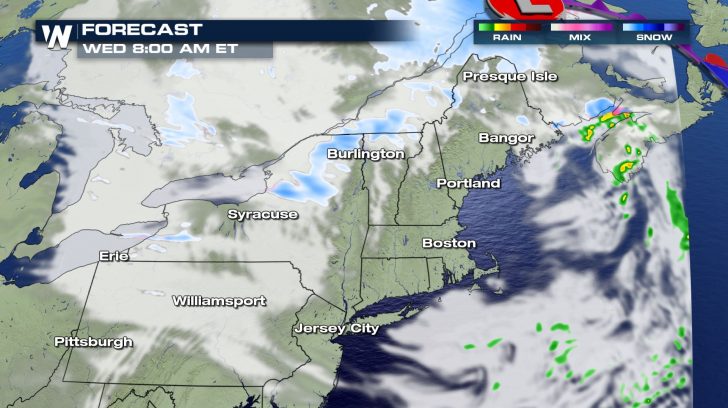 Heavy snow will last throughout the day, today. It will start to taper off as we head into our overnight hours, but lake effect snow will continue across New York and Pennsylvania.
FORECAST ICE AND SNOW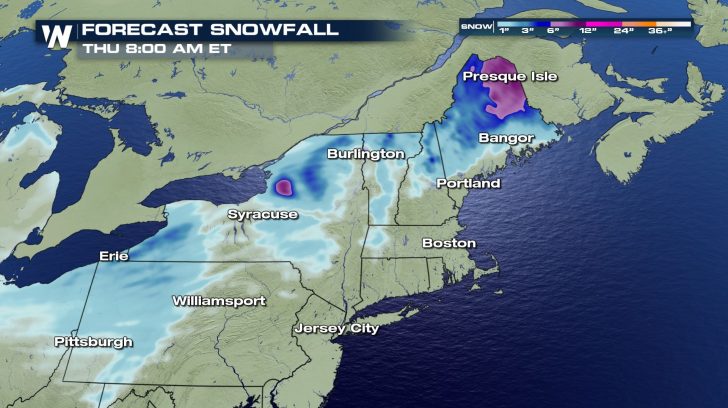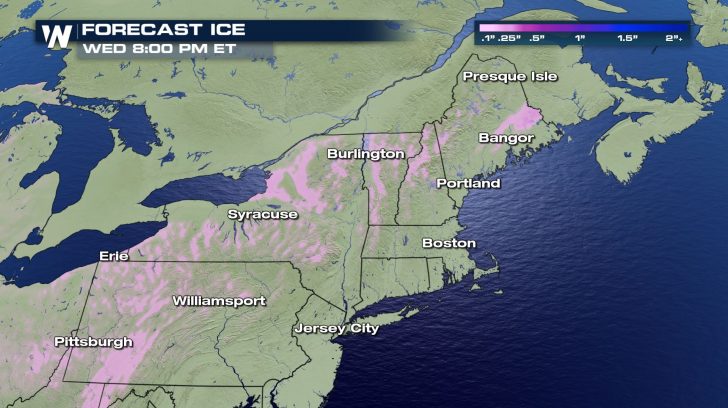 New snowfall totals show that northern Maine and central New York could still see close to 8 inches of ADDITIONAL snowfall! Ice accumulation will not be as high today as it was yesterday, but still expect traces of ice on the roads and sidewalks.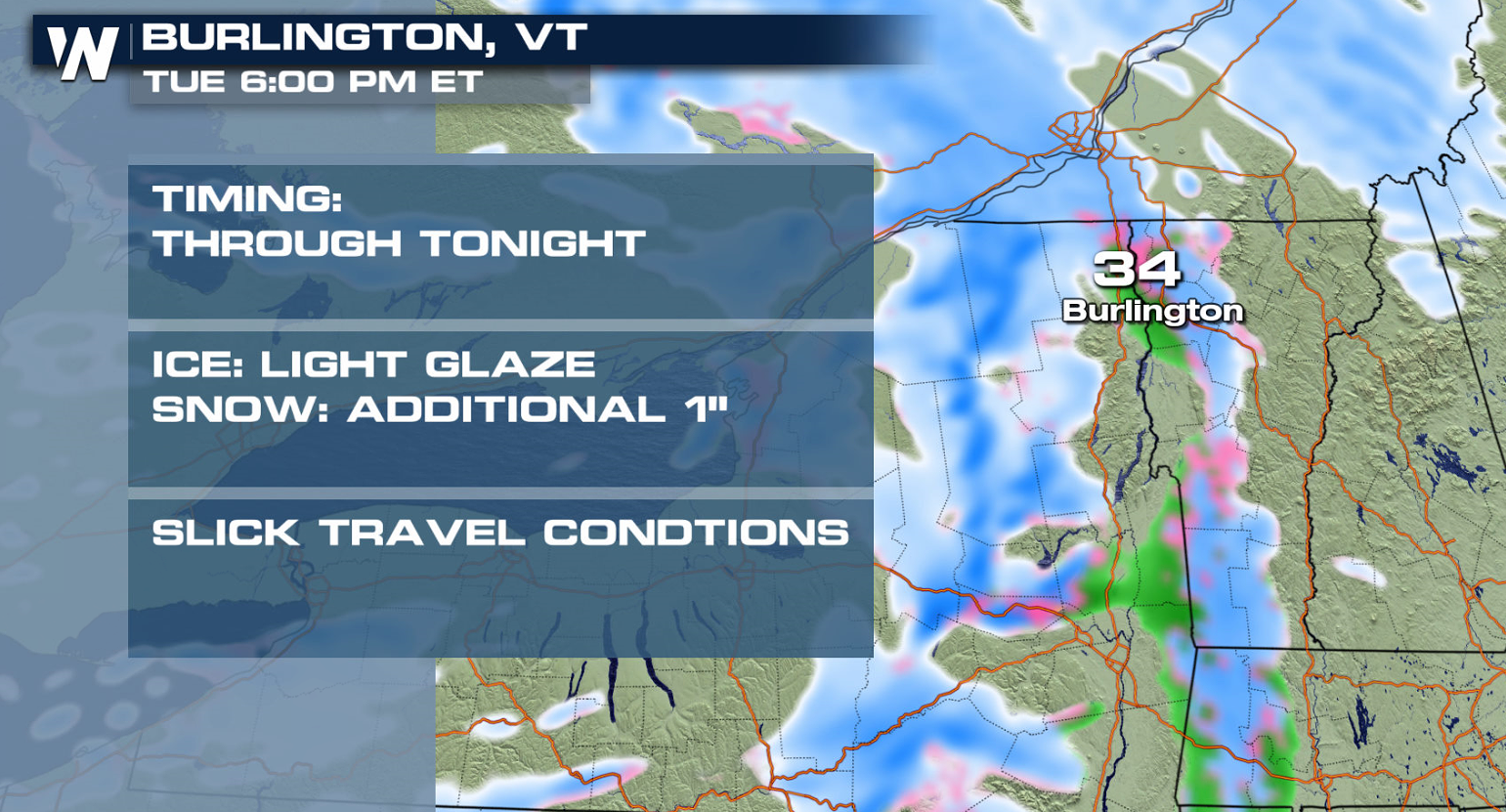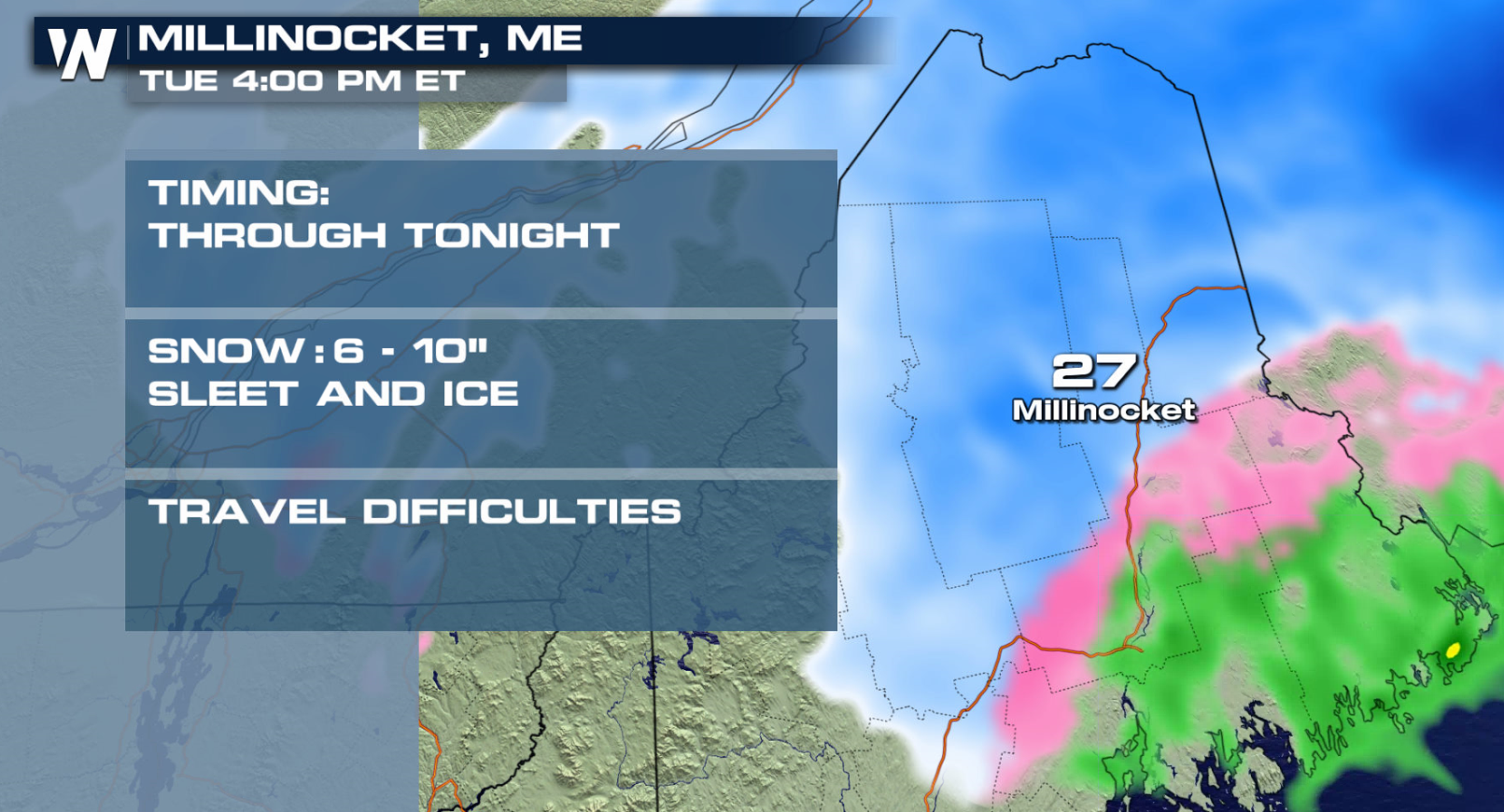 Stay safe for New Year's Eve!