With a
frigid, arctic air mass in place
, it's no wonder any precipitation in the Great Plains and Midwest would be of the frozen variety.  Several rounds of snow since the beginning of February have allowed the snowpack to build across the northern United States.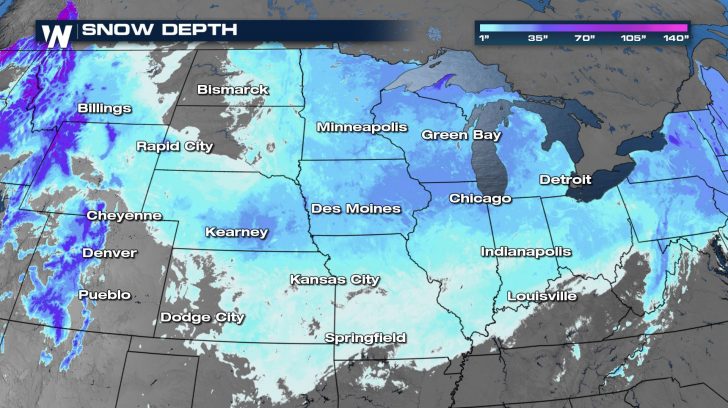 Several rounds of winter weather are expected to move through the Plains and into the Midwest from Friday into early next week, adding to the snow already on the ground. Snow totals across Nebraska and western Kansas could top 7" in spots through Monday.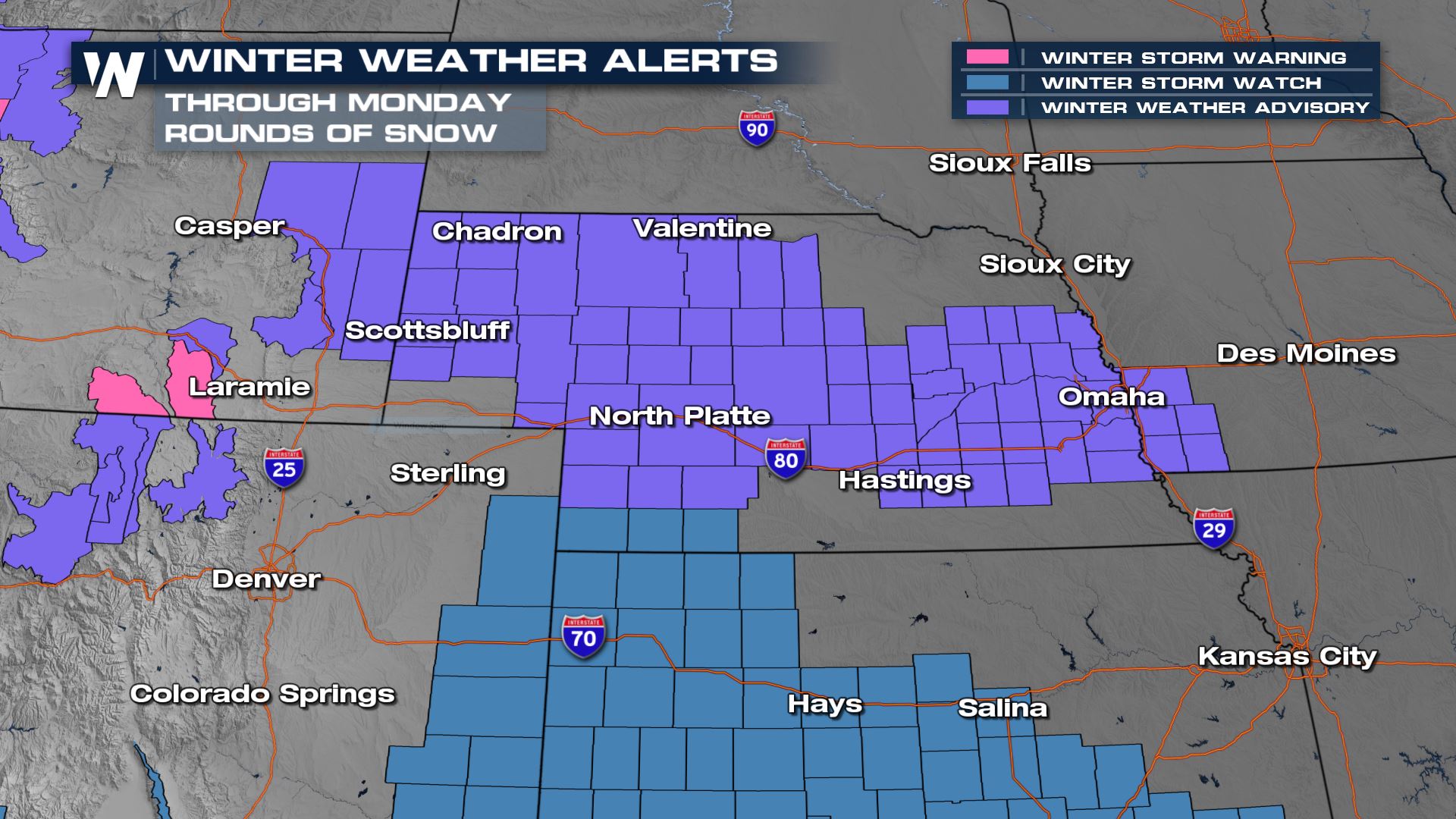 Winter Weather Advisories have been issued for Nebraska and Kansas along with western Iowa for both rounds of snow, which will each have the potential to bring several inches to the area.
Forecast
The first batch of snow will move out of the
Western U.S. and Rocky Mountain region
and into the Plains on Friday.  The snow will move east throughout the day mostly along and north of I-80. A few areas of snow are possible across Iowa and Illinois but by the evening hours most of it will dissipate.
Overnight the first batch of snow will push into Iowa and the Great Lakes region. The rest of the High Plains stay dry, temporarily.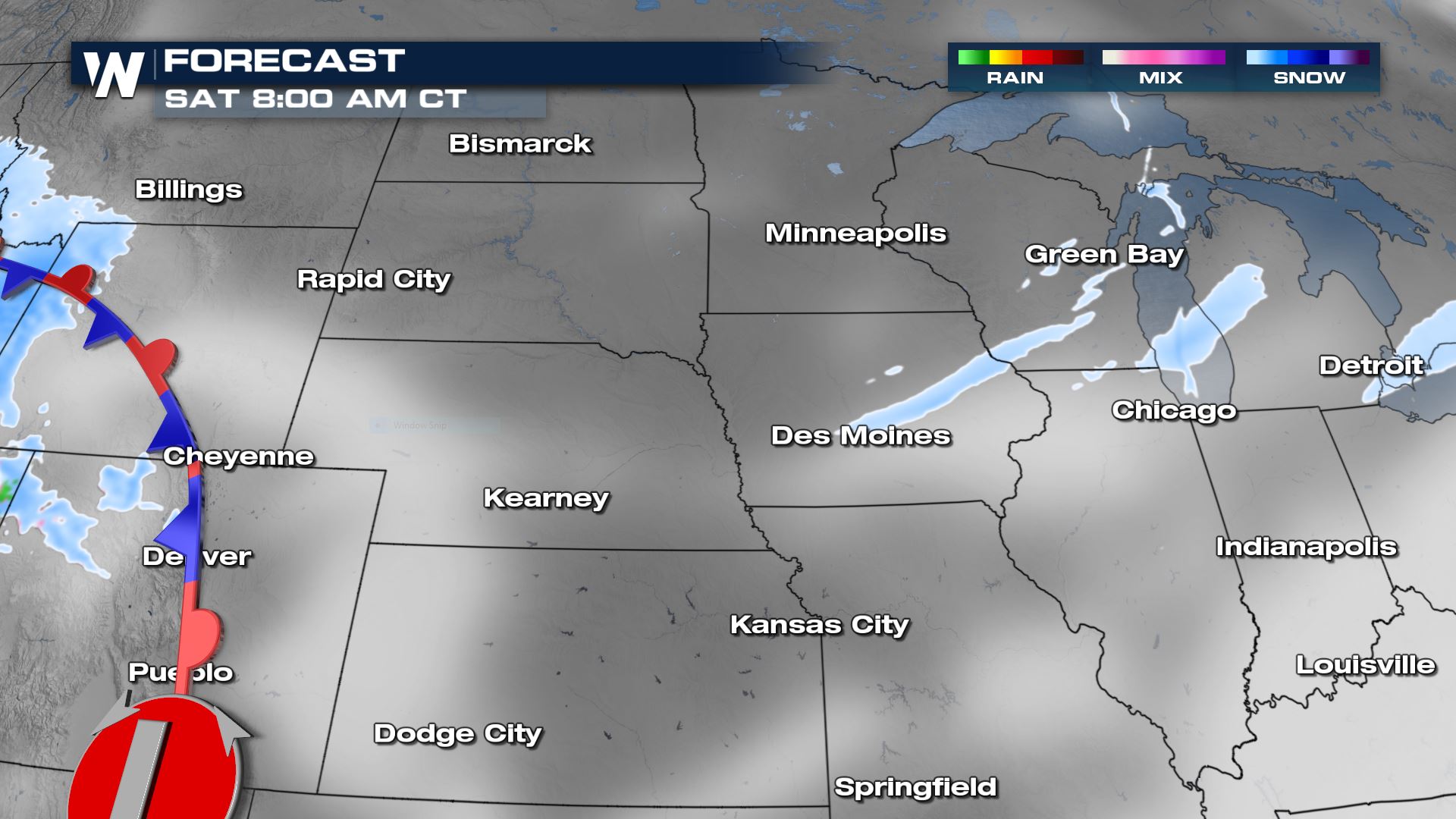 The second batch of snow will come off the Rockies throughout the day Saturday. By Saturday evening moderate to heavy snow will be drifting across western Kansas, Nebraska and western South Dakota.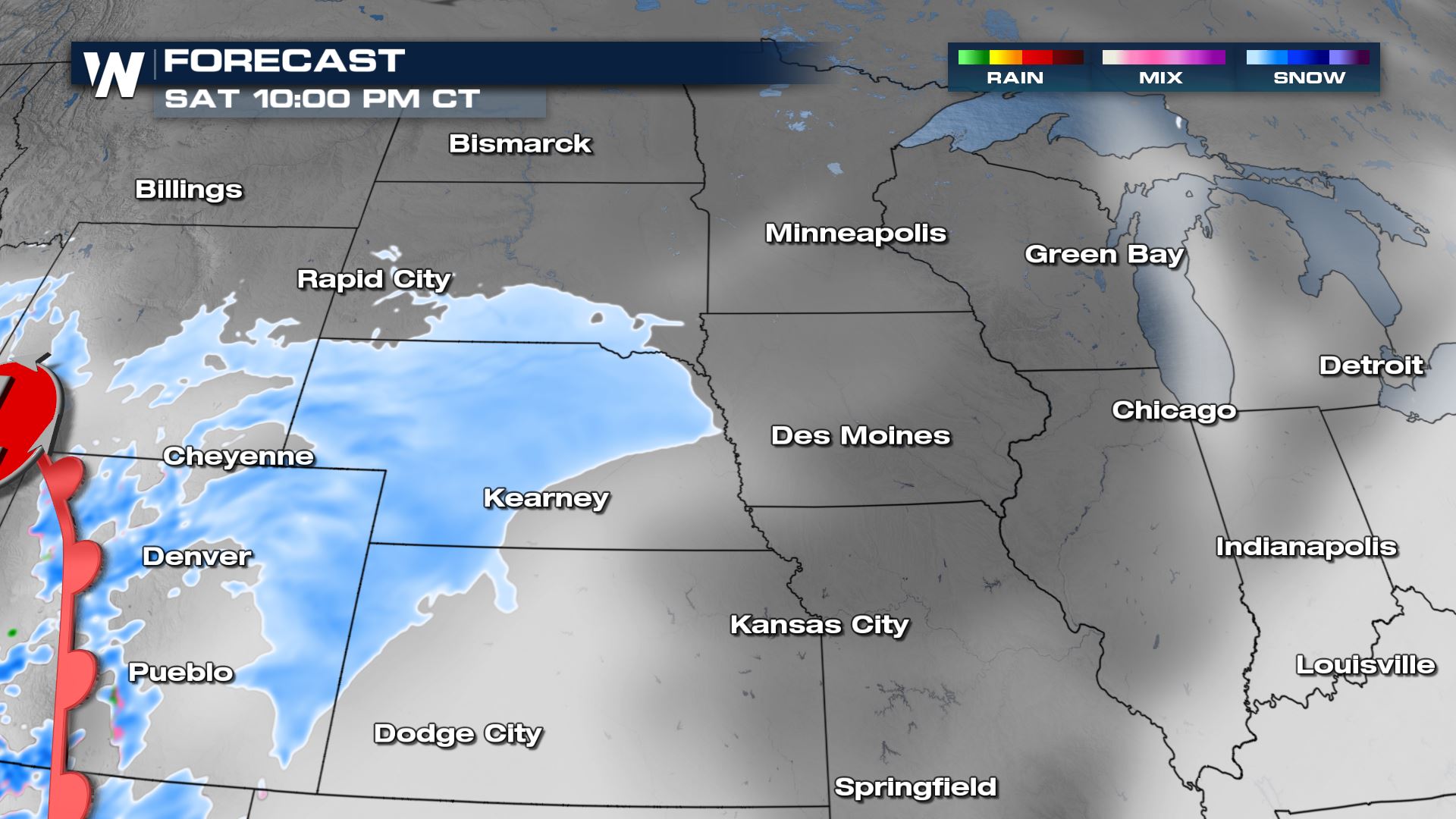 Heavy snow will continue to move east overnight into Sunday morning. Gusty winds will also accompany the snow, leading to blowing snow across the roads.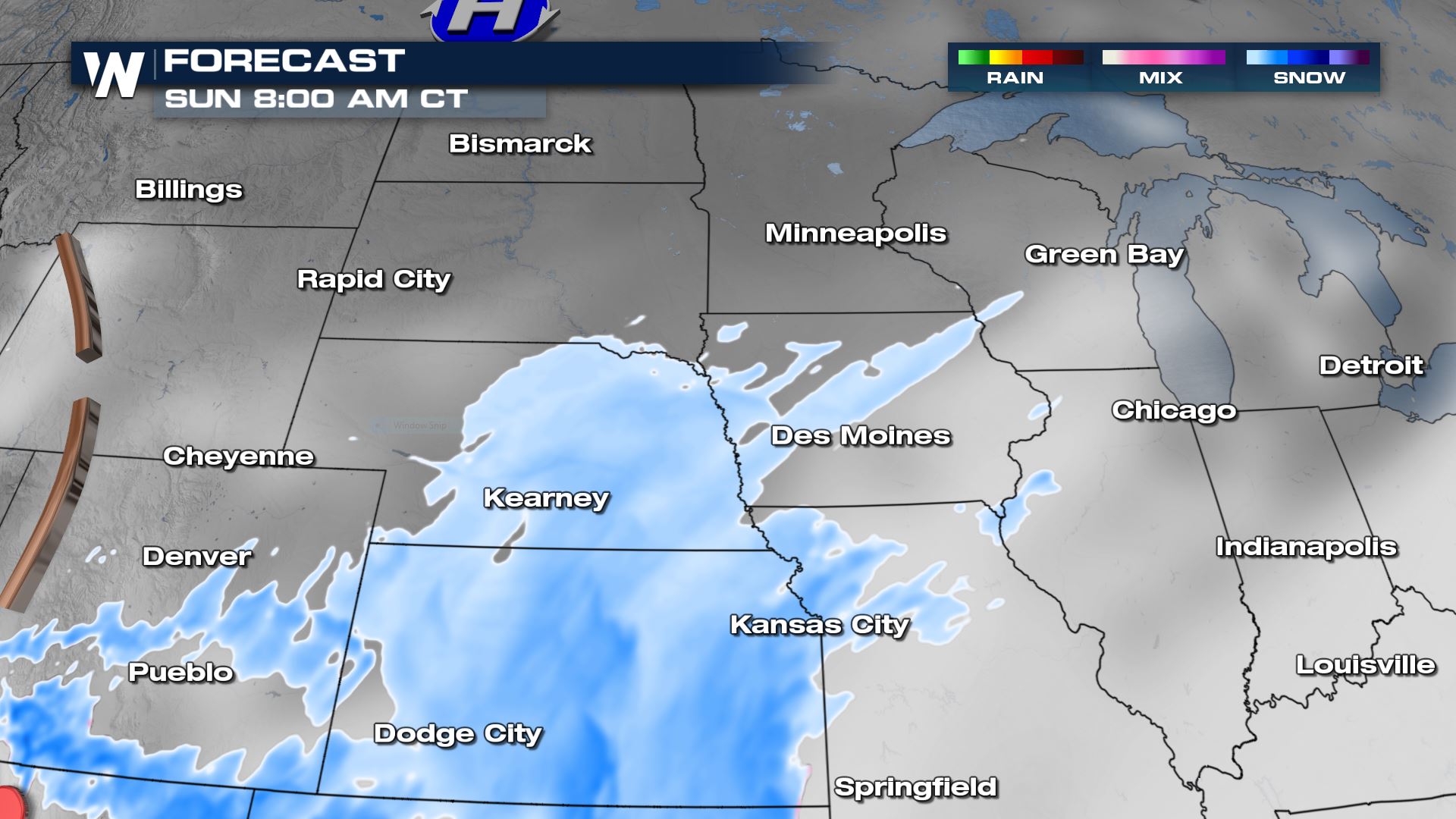 Snow continues to trek across the plains into Sunday evening, but will gradually taper down from west to east.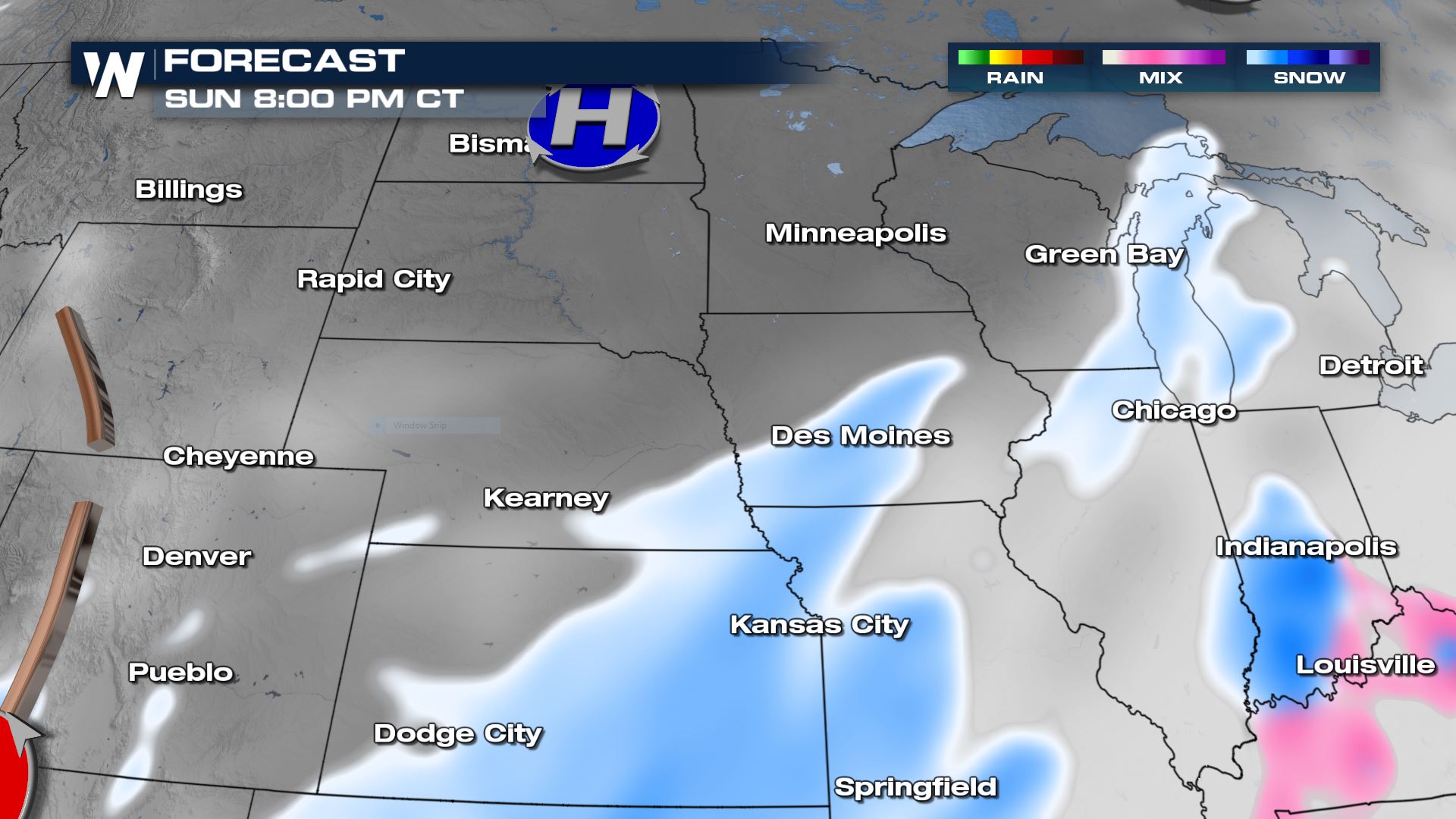 As the upper low swings through the Four Corners region Monday another batch of snow will roll through the Central Plains. This round of snow will move into the Midwest and Great Lakes throughout the day Monday before eventually heading into the Northeast.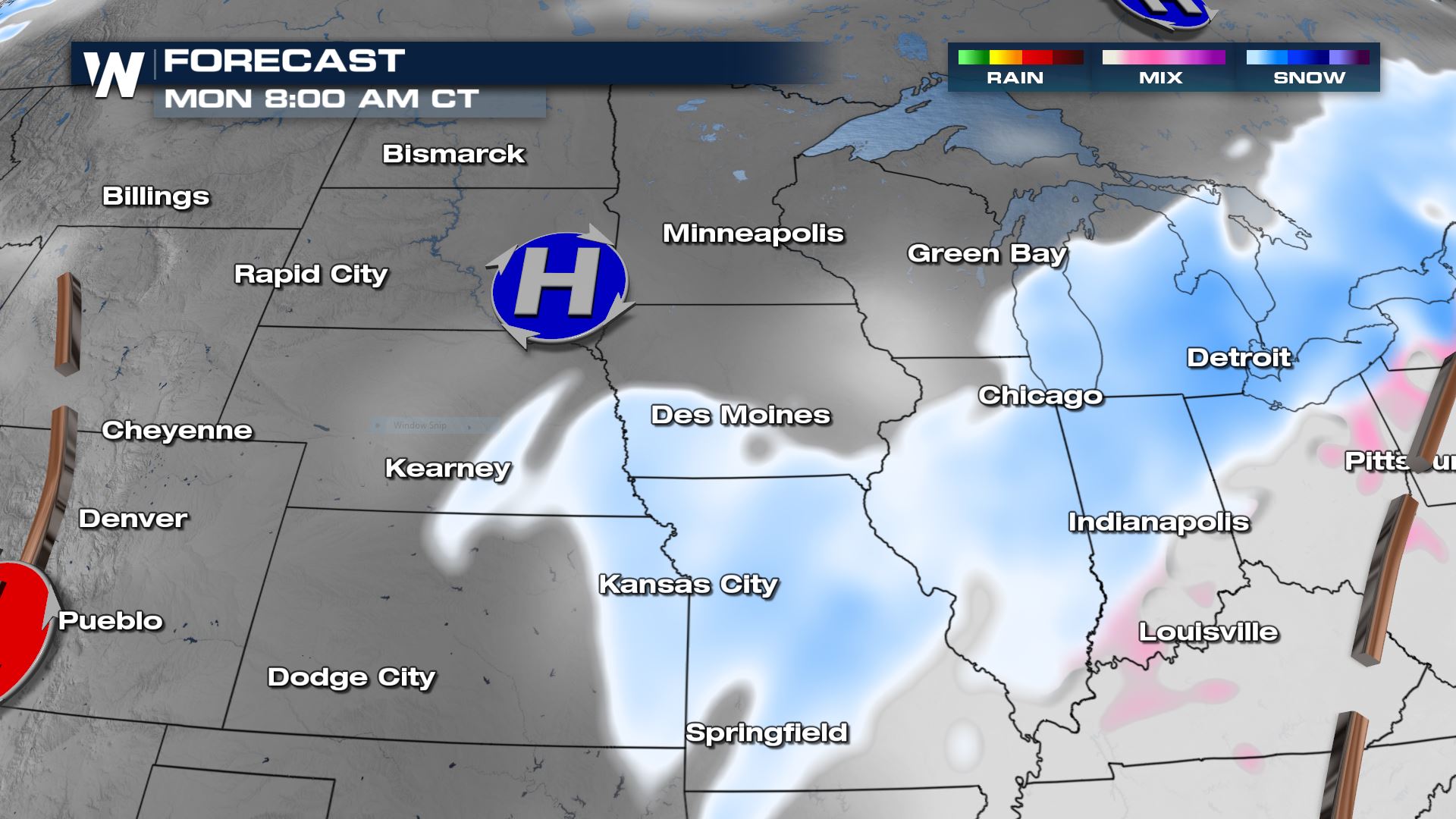 Total snow accumulations will be in the 3-6" range with some spots getting 5-7". Because temperatures are so cold, in the single digits and teels or even colder, the snow will have low water content and be very fluffy. While not a blockbuster snow event, it will be impactful throughout the region.  Road conditions will be snow-covered and slippery at times, with blowing-and-drifting snow likely in open areas.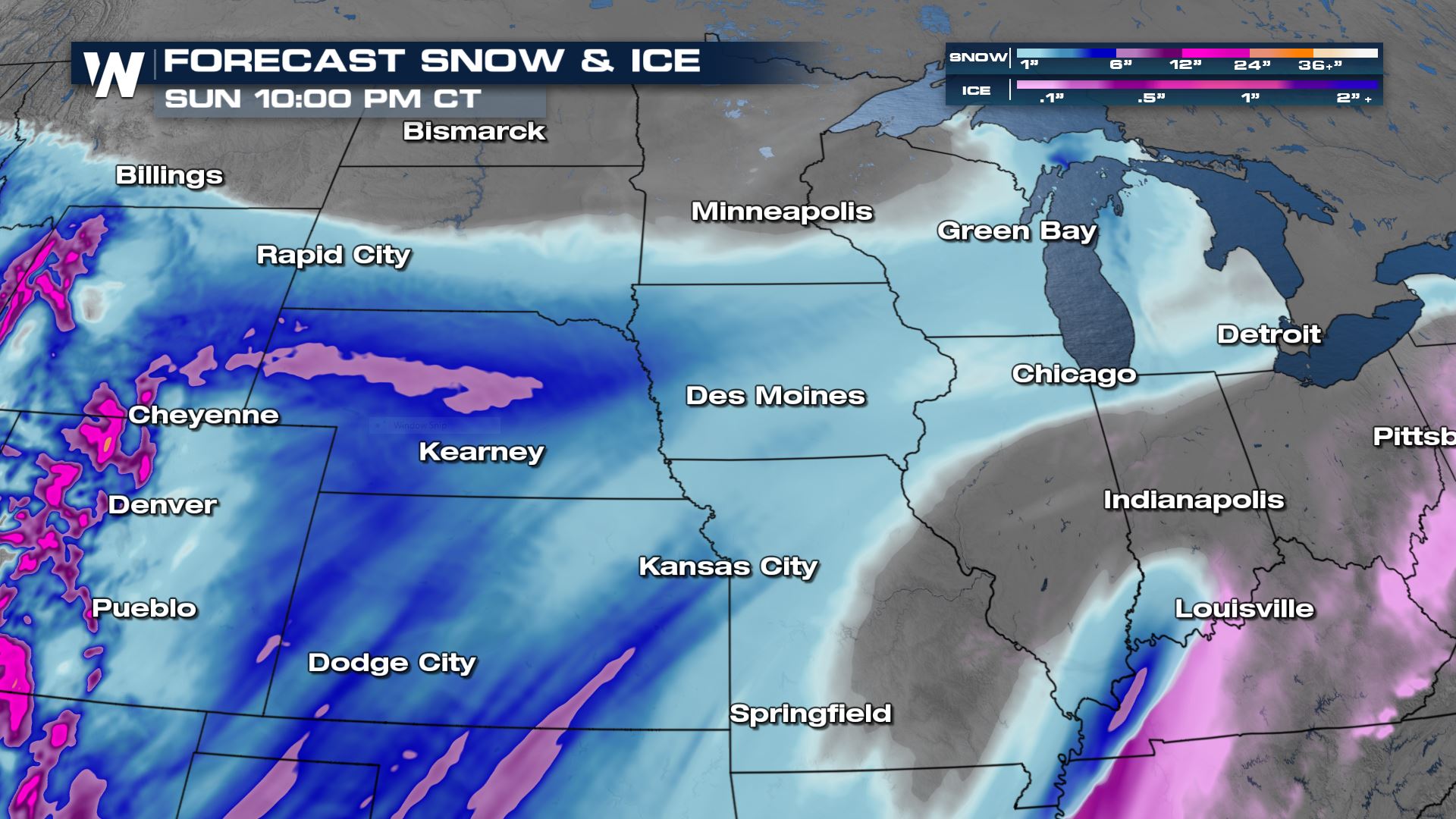 The highest snow totals will be in Nebraska north of I-80 where 6" of snow is forecast to fall. Throughout the rest of the state a widespread 3-6" will be likely. For Iowa, Missouri and most of Kansas snow totals will be 1-3" throughout the weekend. There is potential for more higher snow totals in the Southern Plains as another round of moisture moves through. That is another one of our top stories on WeatherNation. Don't forget to tune into WeatherNation at :30 past the hour---every hour---for your Central regional forecast and the very latest winter weather information.