There is a risk of severe weather today along the digging trough which is stalled along the Rockies. The risk includes damaging wind and 1"+ hail. Most of the storms will develop due to heating of the day and last through the evening hours. The instability needs to be energized but once the storms get firing up, the upper level winds will keep them strong. As a low develops at the surface, and rides the trough, there could also be some isolated strong storms near the Sioux Falls area through the afternoon. The storms will be more numerous closer to the front range of the Rockies moving into northeastern Colorado/SE Wyoming/NW Nebraska.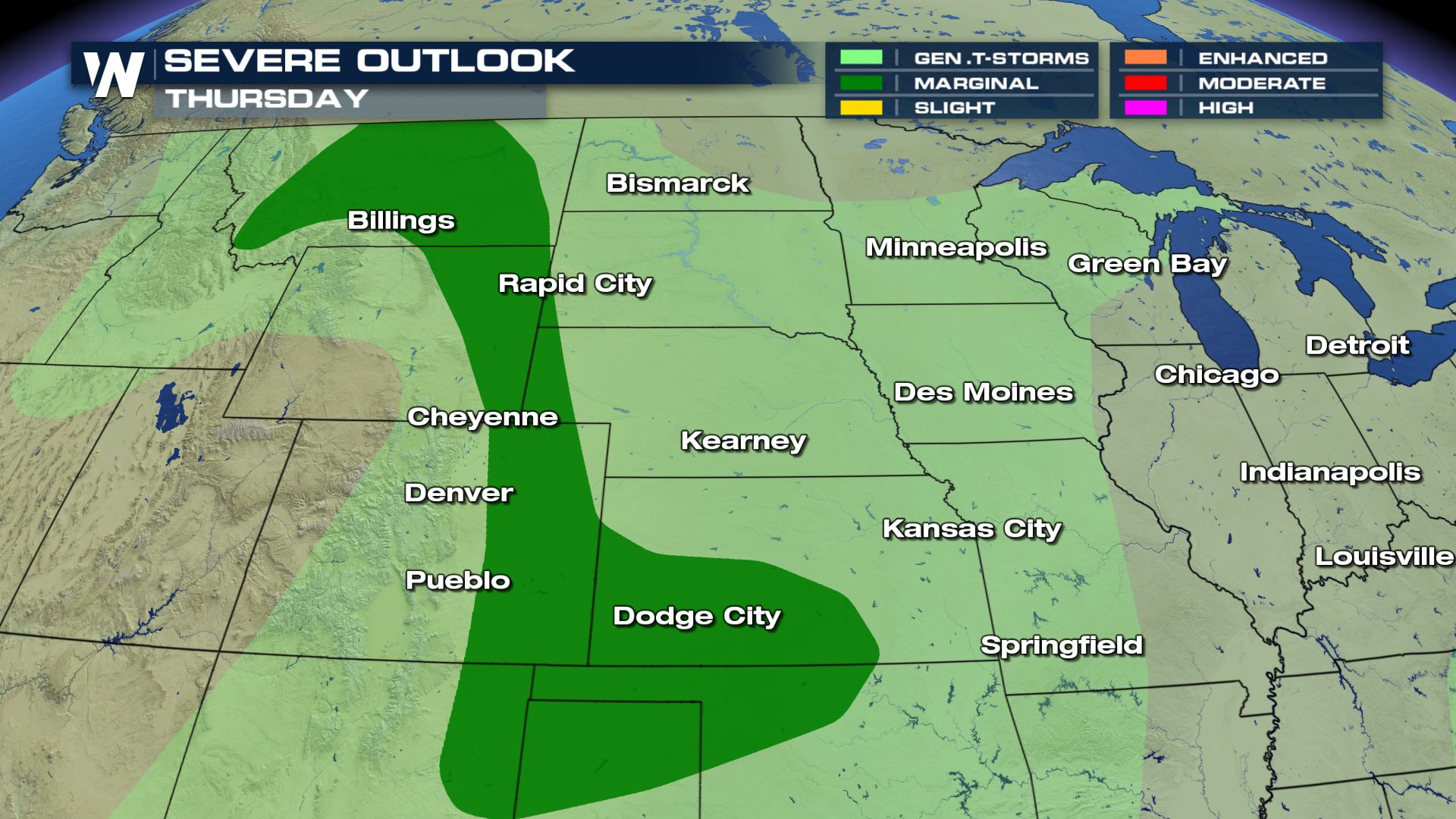 The wind and hail are the two main threats leading for Thursday afternoon but may be more scattered across a larger area. A surface low develops and stalls into TX and OK giving a chance for severe afternoon storms. In addition to that, a new wave of energy in the upper levels of the atmosphere develop another round of storms for the mountain range.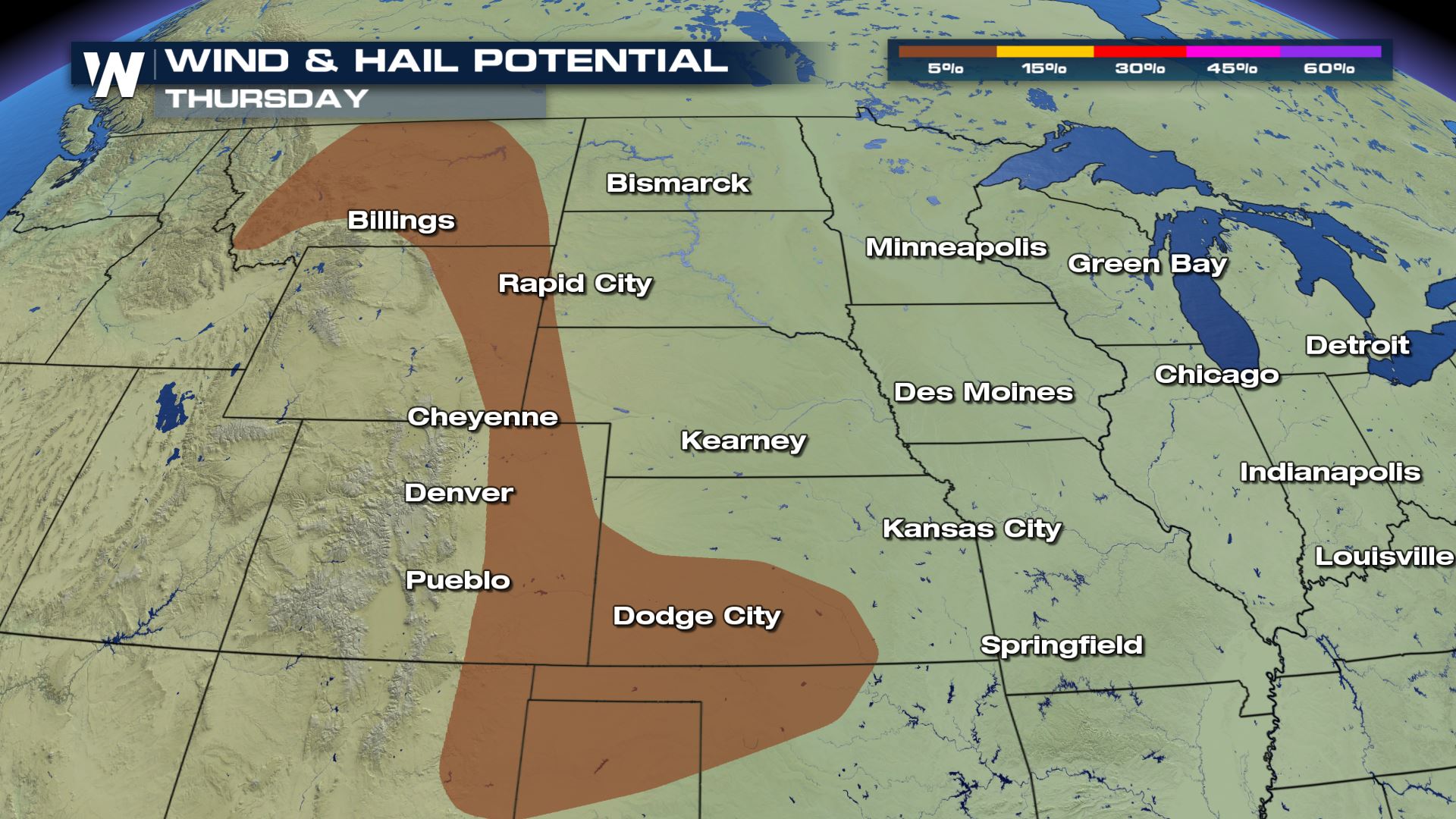 StormS start developing in the afternoon and hold their strength through the evening hours before finally weakening and fading into the late night hours.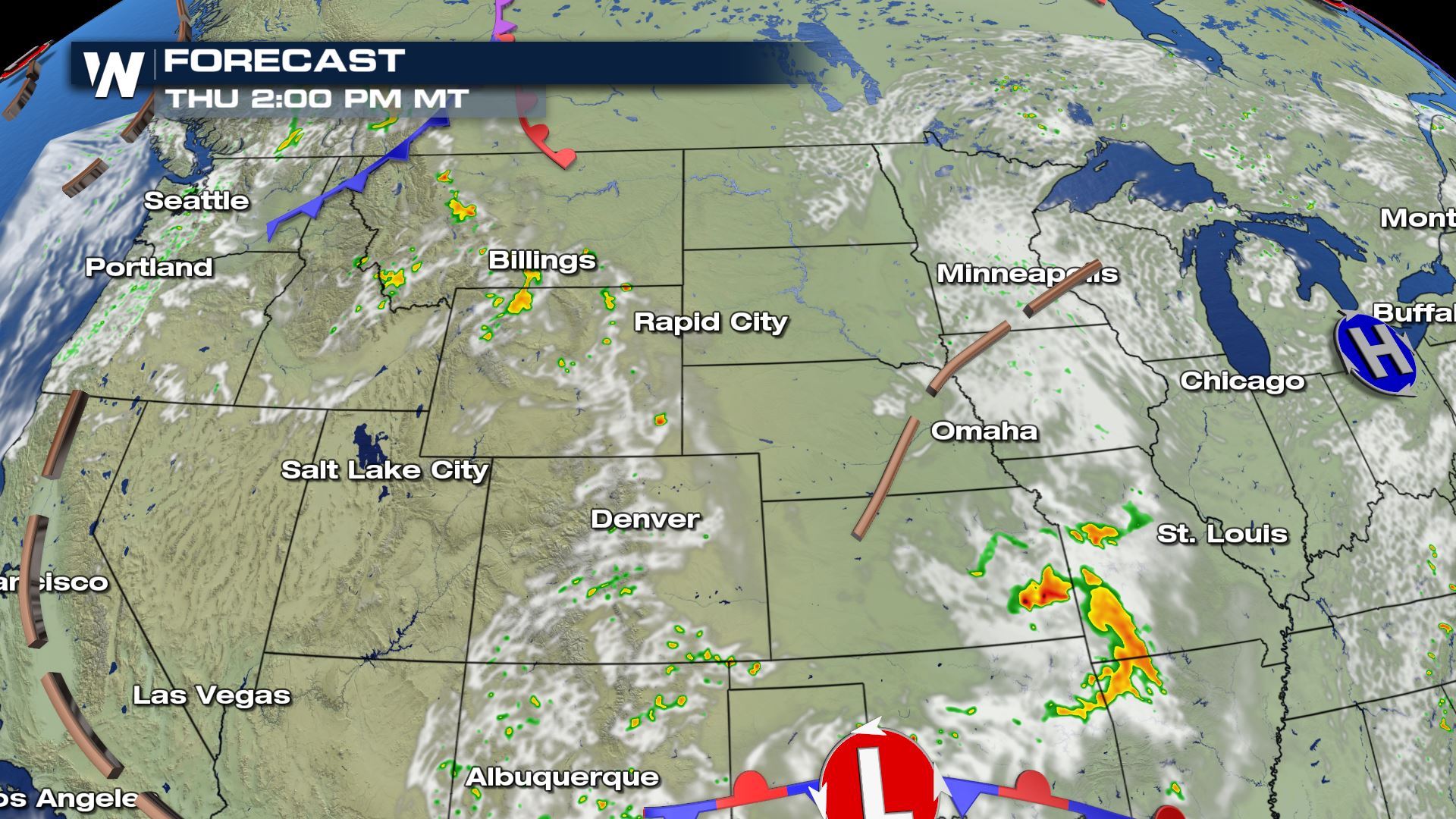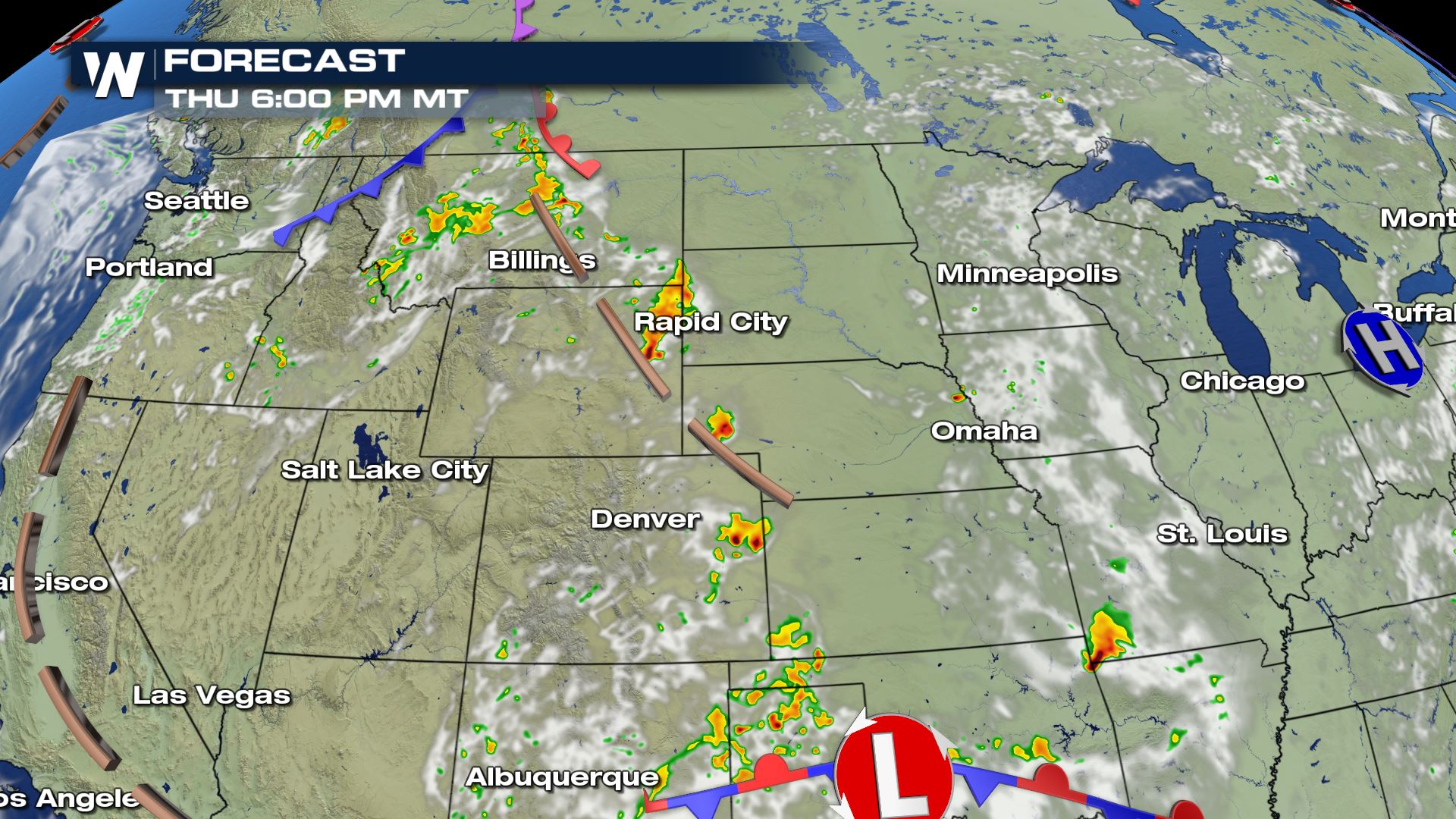 Join us on-air as well as online for additional updates!