Active weather will continue to be the weather story in Florida on Tuesday.  The intensity and location will be different, but you will still want to keep an eye on how conditions evolve throughout the day if you will be in Central or South Florida.  Here is the latest.
Severe Outlook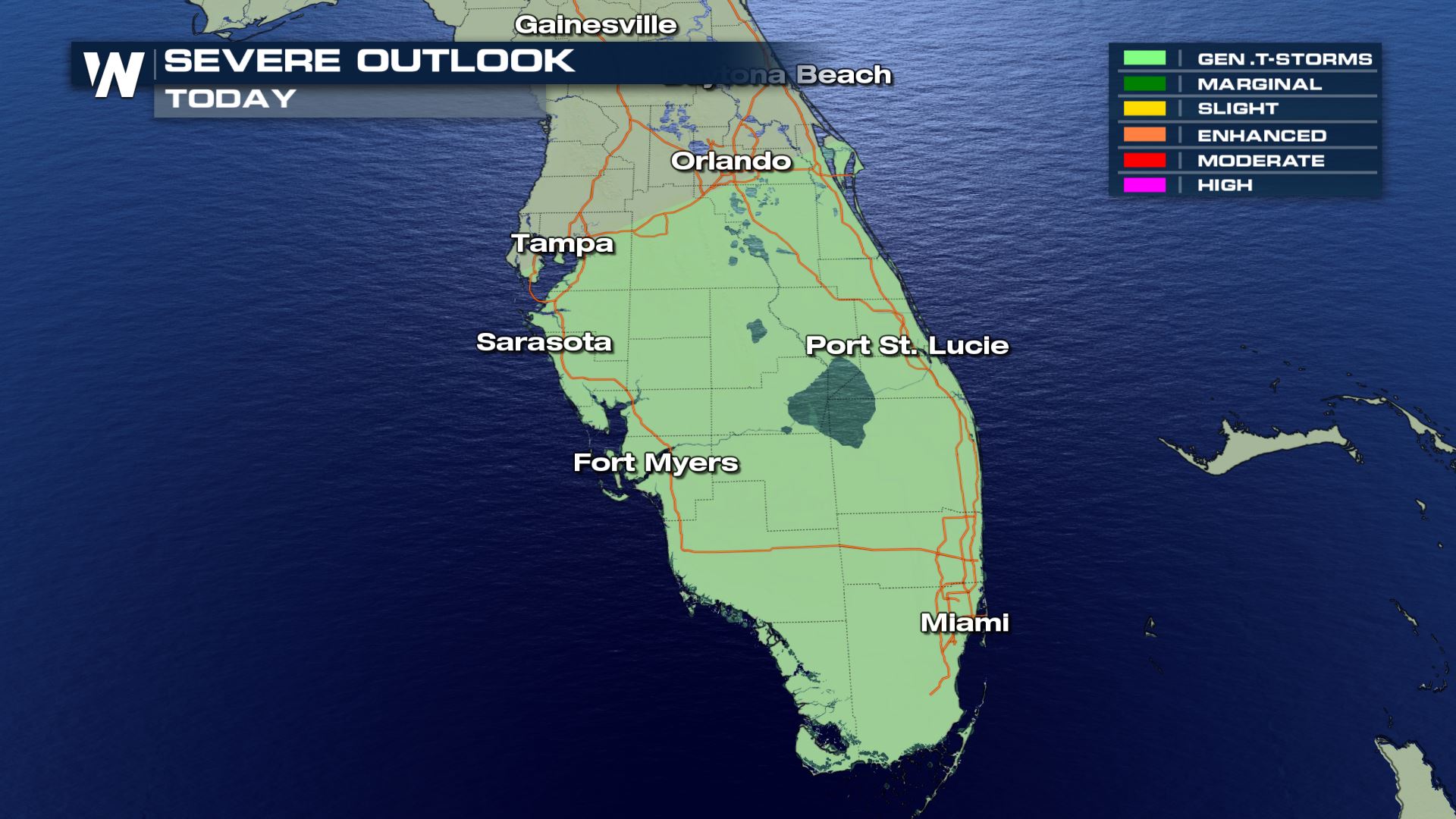 General thunderstorms (Below severe limits) will be moving across areas like Sarasota, Fort Myers and Miami throughout the morning and afternoon.  Any storms that develop will likely be below severe weather limits, but that doesn't mean we won't see a strong storm or two.
Forecast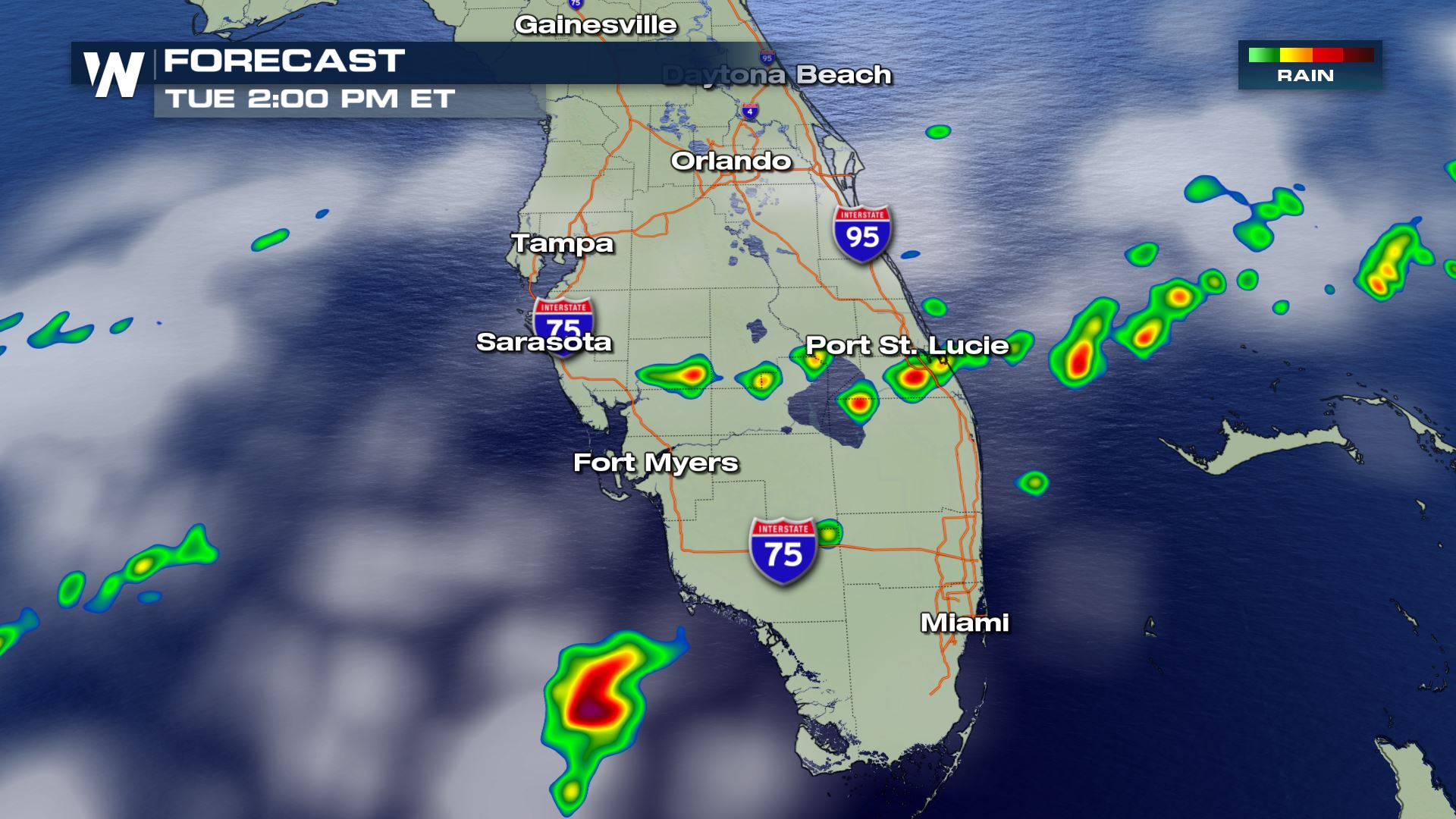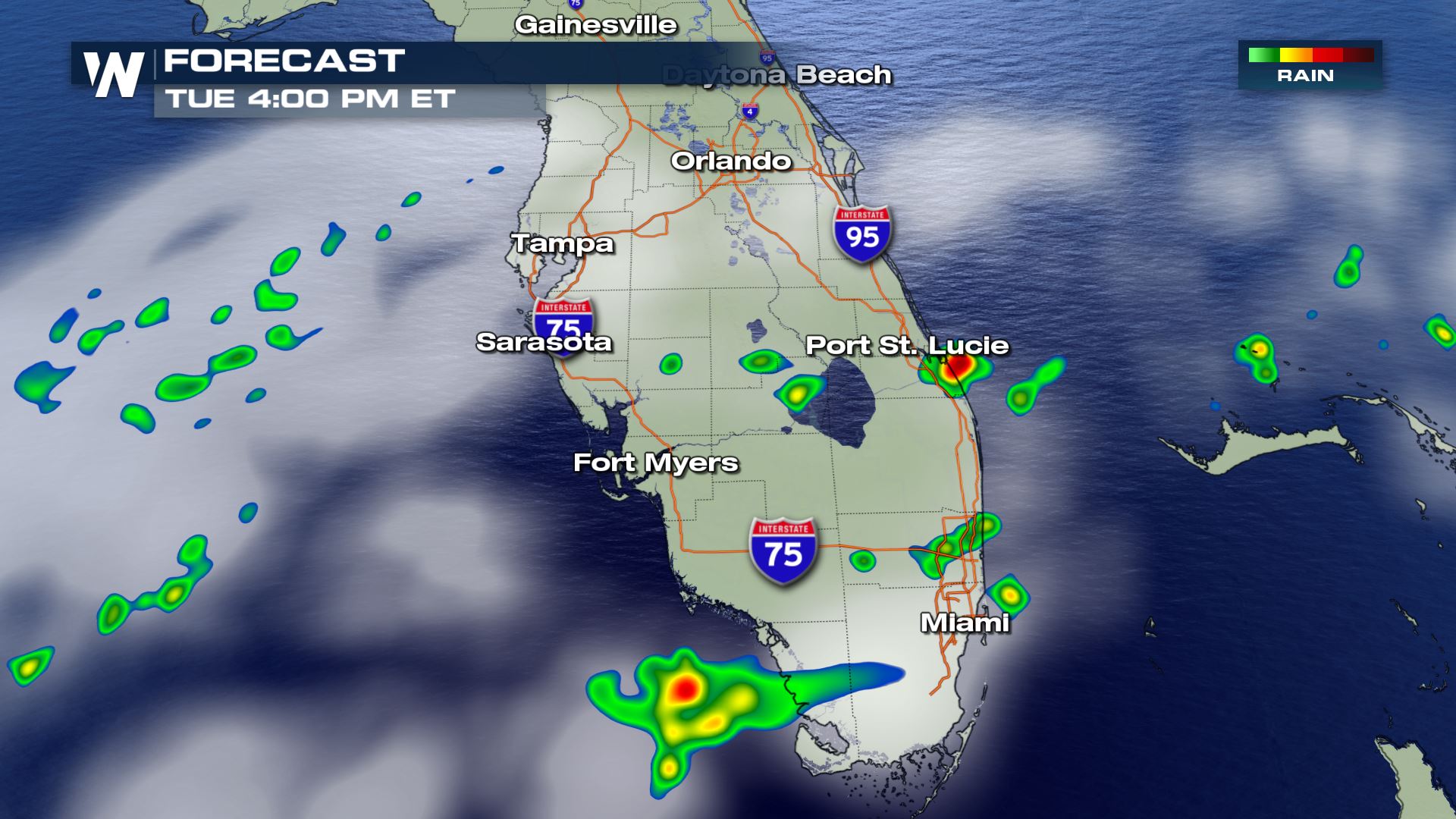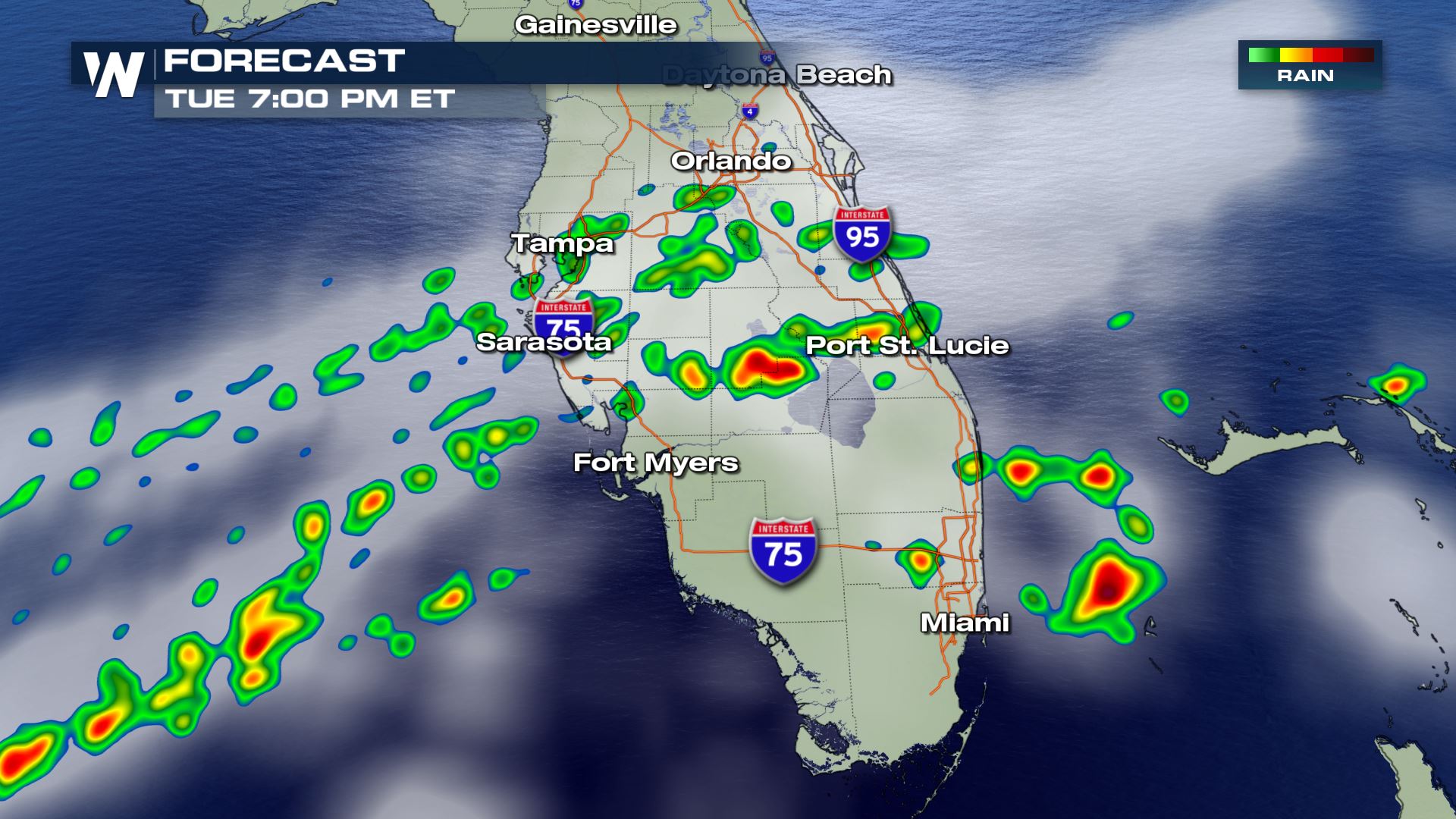 You can see some strong intensity with high resolution forecast throughout the afternoon and evening.  The highest chance for storms will be south of Orlando and could continue through the evening.  We will be watching today's storms closely so keep checking back for more updates.