A very active morning is on the way for the lower Mississippi Valley with a risk for large hail, damaging winds and a few tornadoes. Here is the latest severe forecast.
Severe Outlook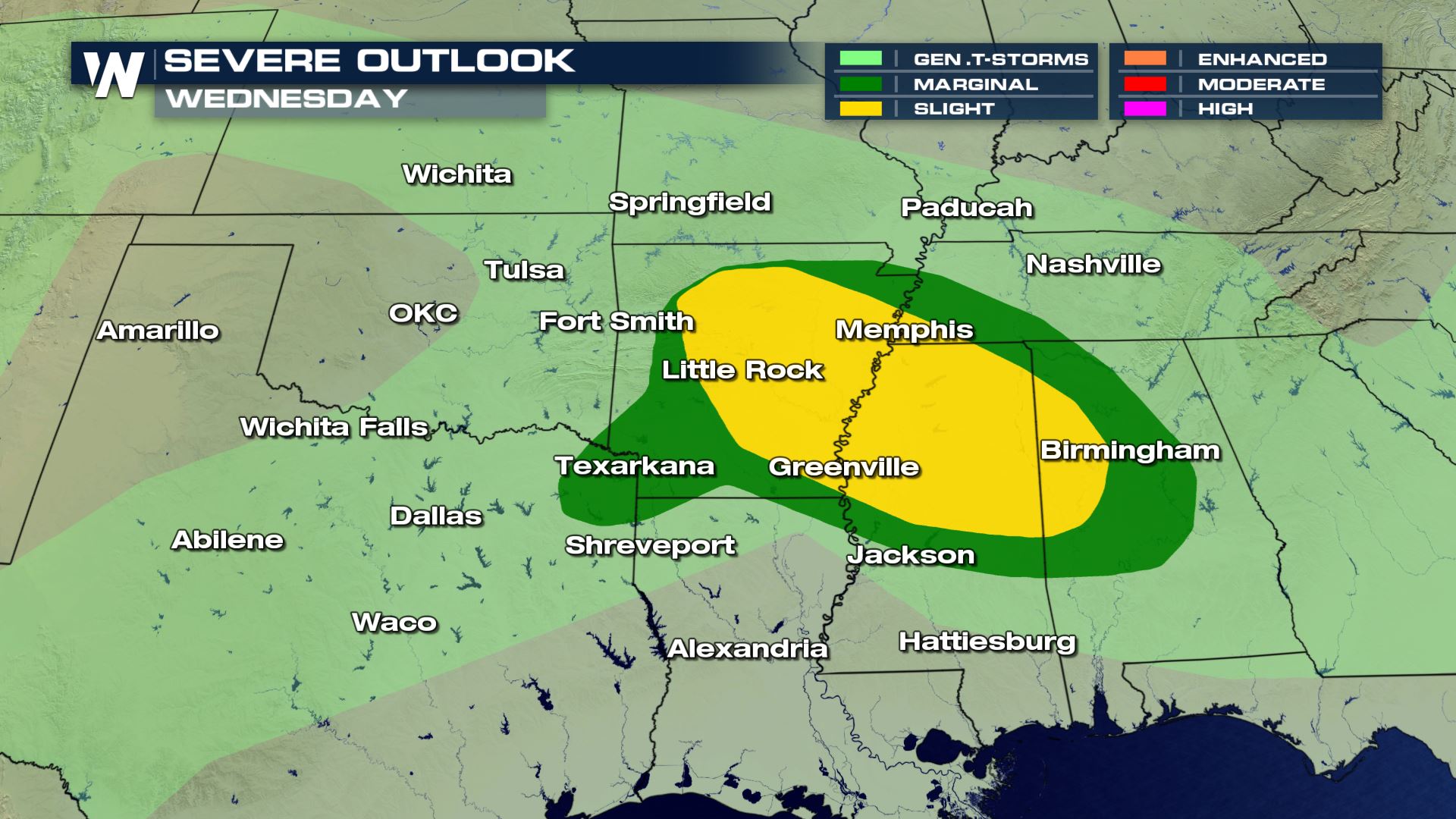 Areas from Texas to the Central Gulf Coast States will see that potential for strong to severe storms. After the morning storms move out of these areas, we could see some more development during the peak heating hours of the afternoon.
Severe Risks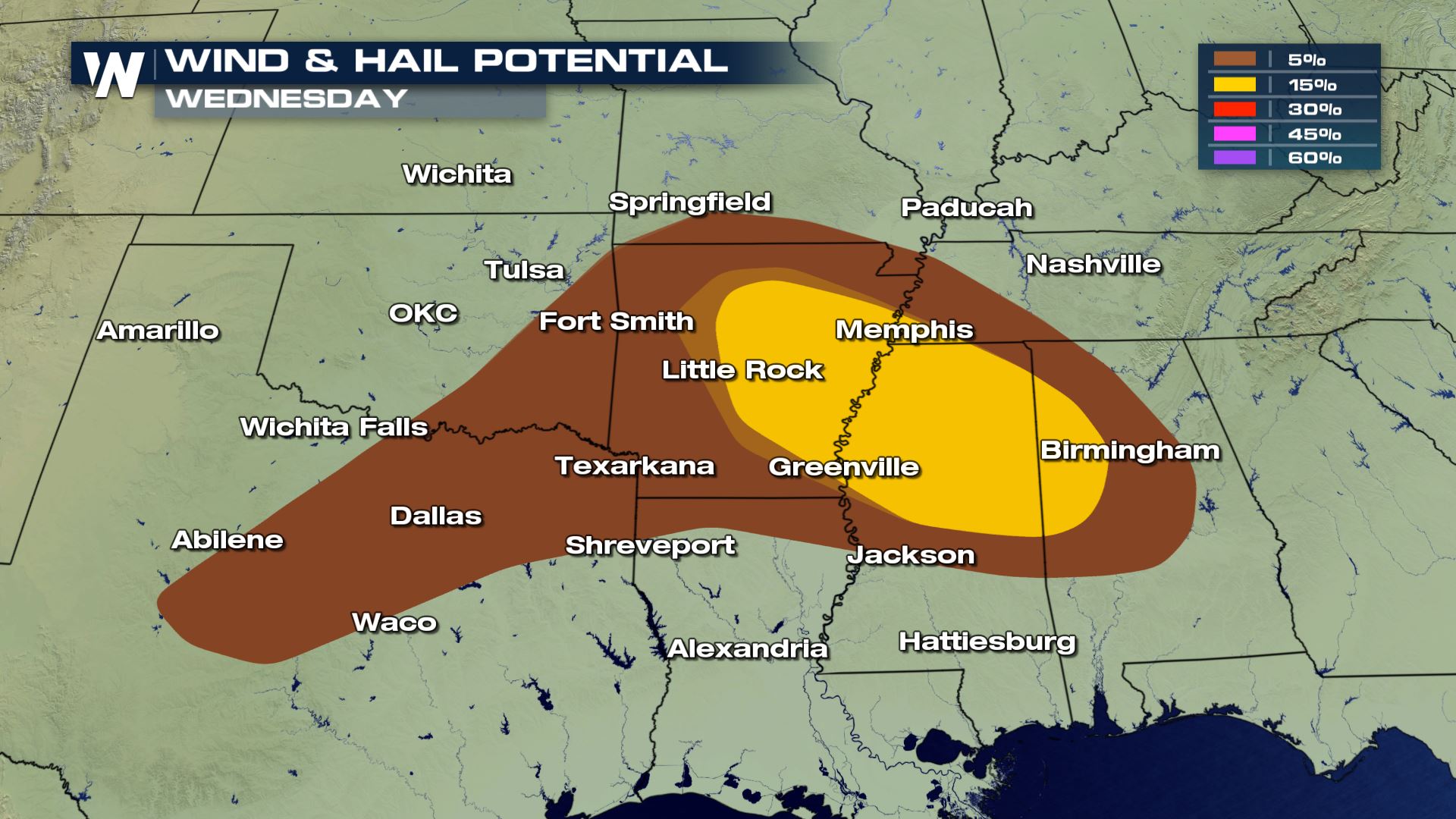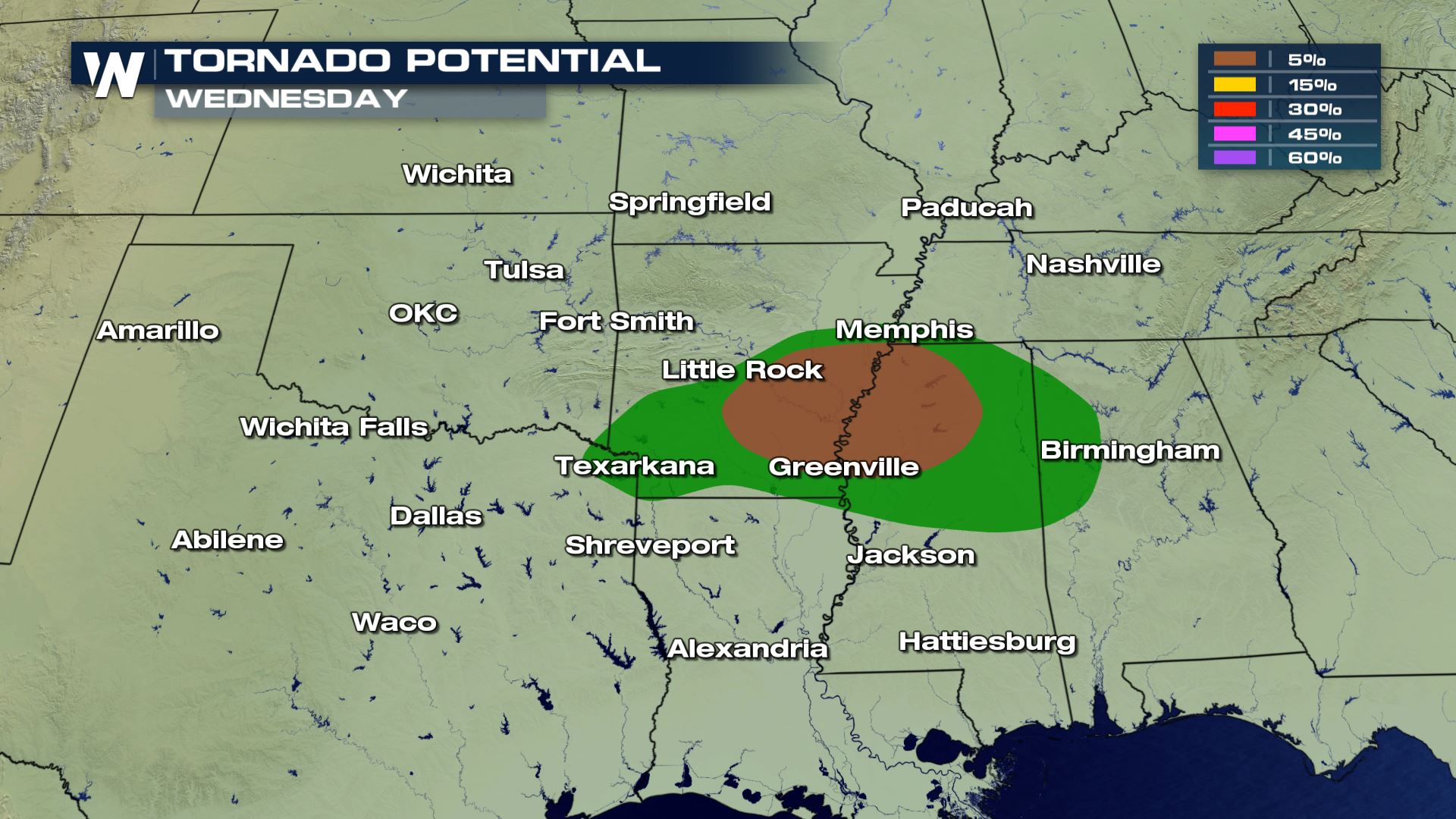 All modes of severe weather will be in the forecast today and all these severe risks will be on the higher side.  A severe t'storm watch or a tornado watch could be issued in these areas later today.
Forecast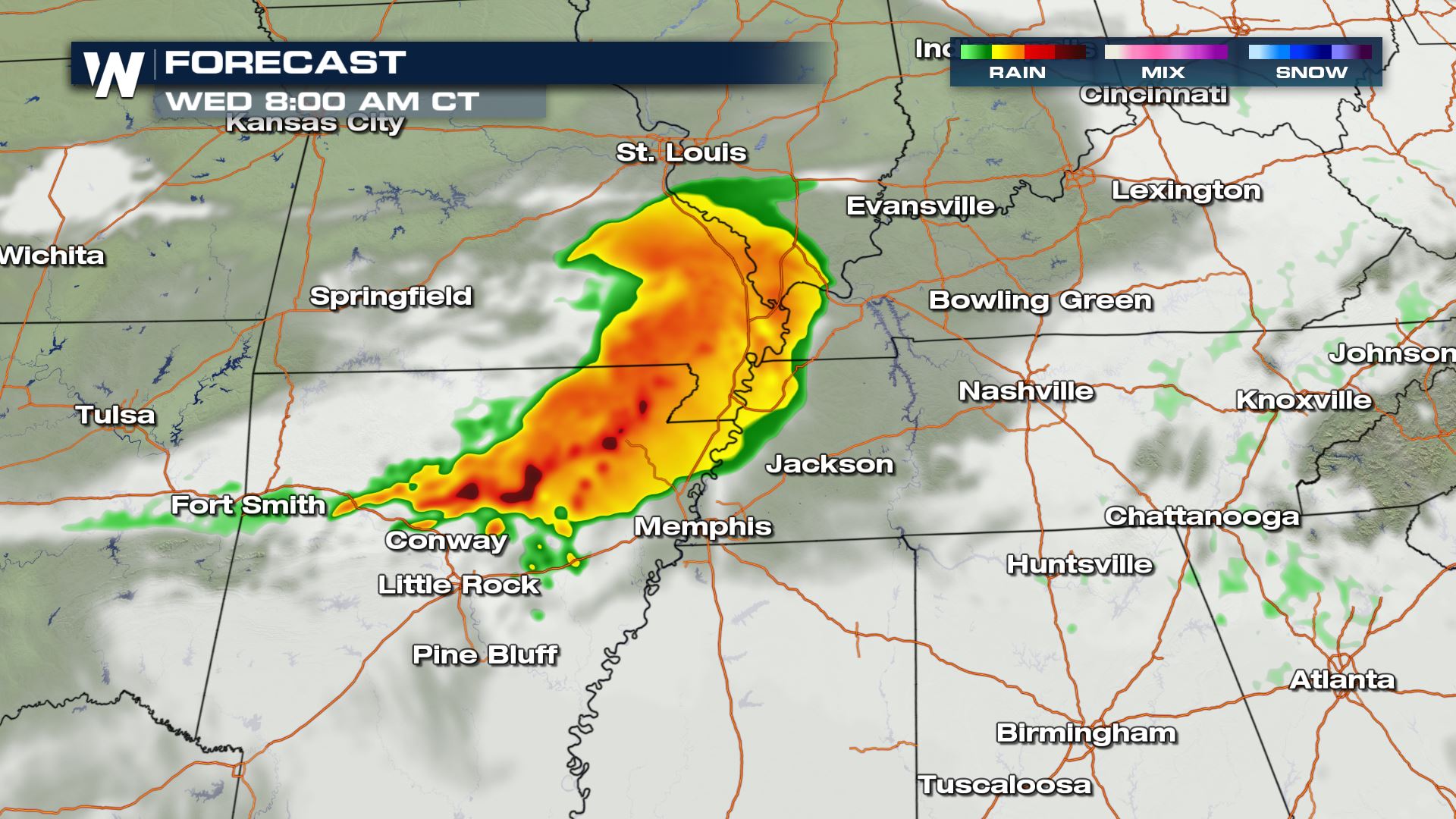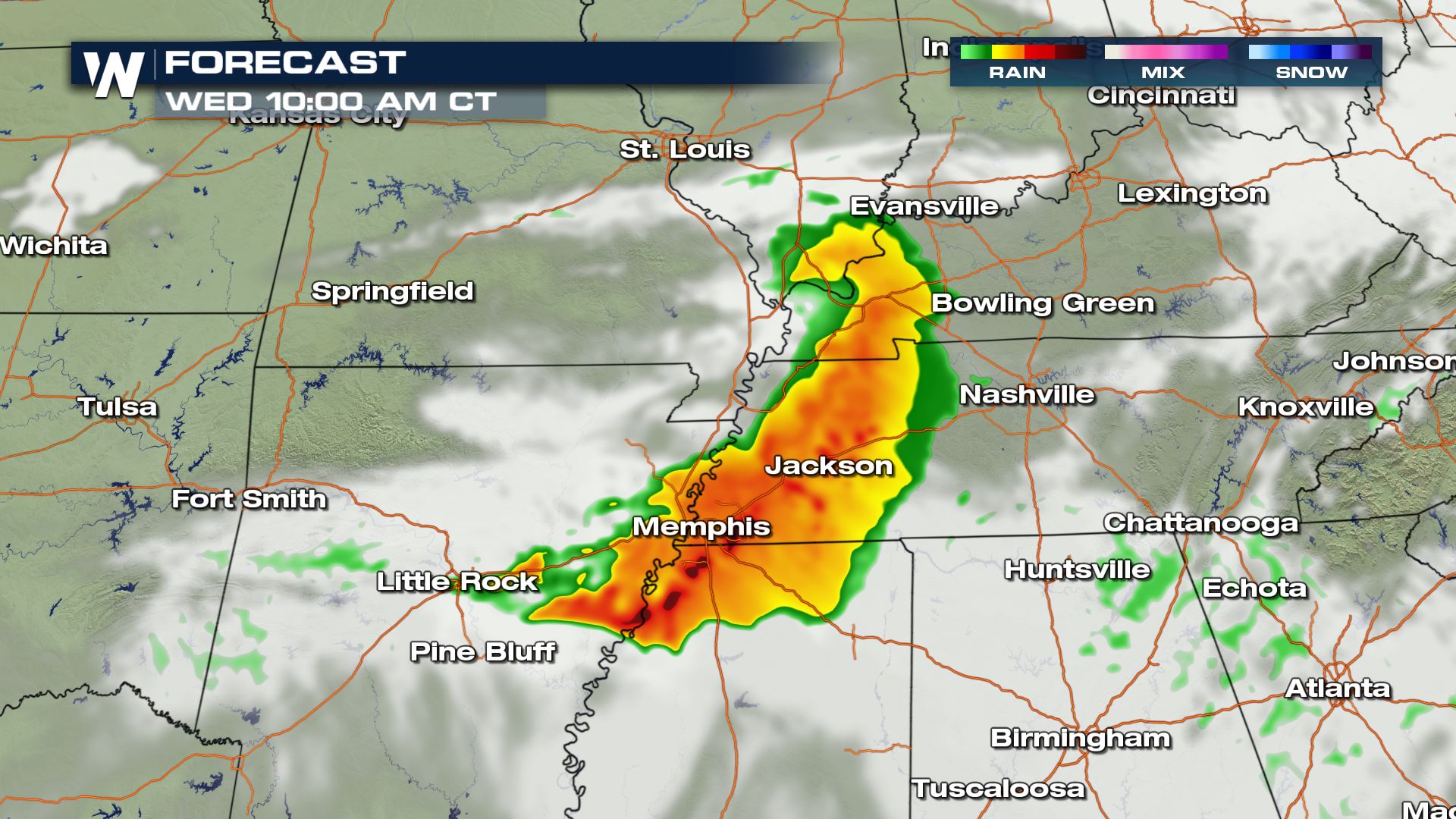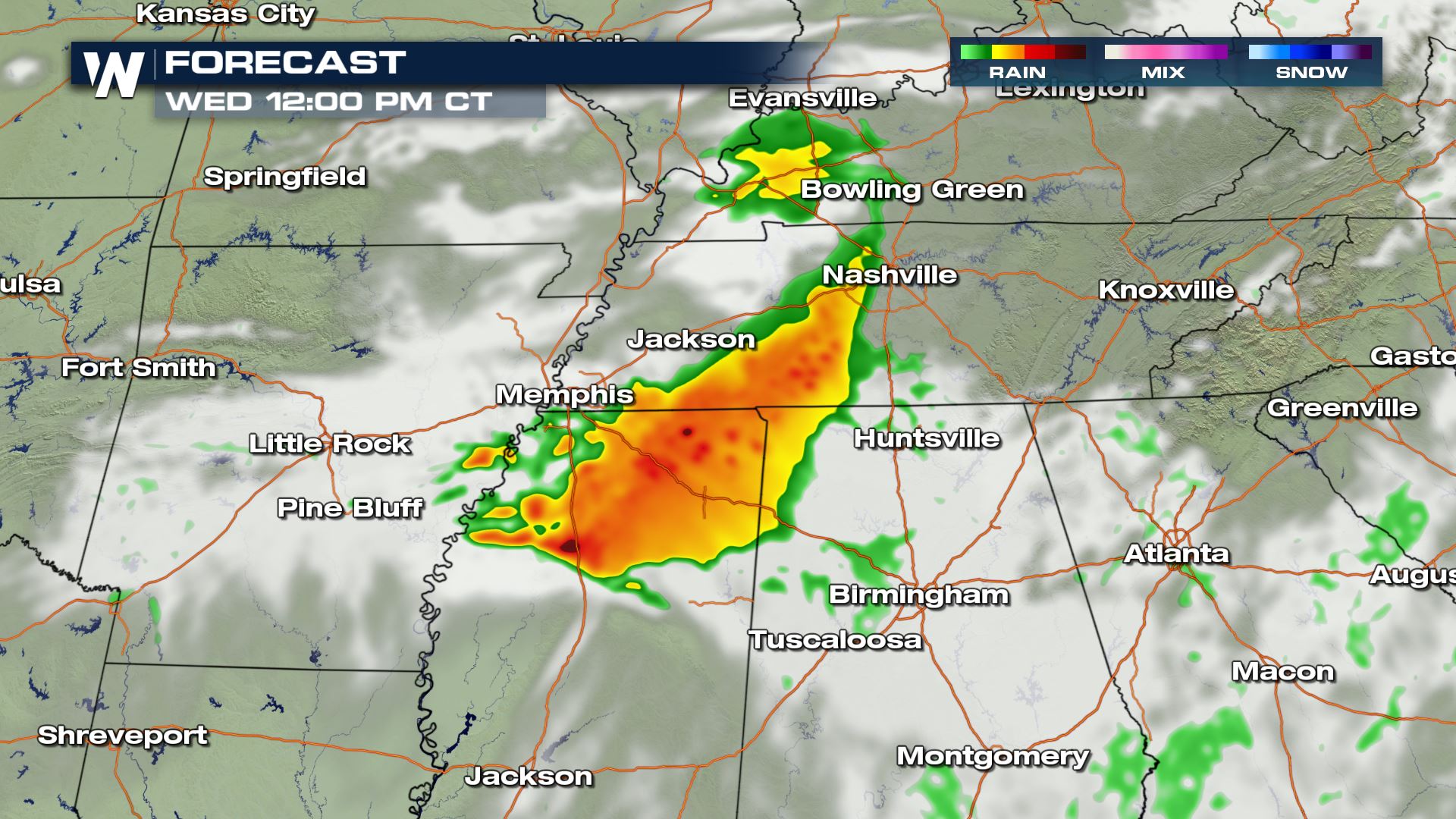 There is the latest timing of the complex heading South.  The storms will be impacting Middle Tennessee and Mississippi by lunch time.  Keep checking with WeatherNation for more updates on today's storms.