A Clipper system will race across the United States in the coming days. This means more snow for parts of the Midwest and Northeast. More importantly, rain chances will return to the dry Southeast. While totals won't be too impressive, it will change up the pattern for some Thursday and Friday.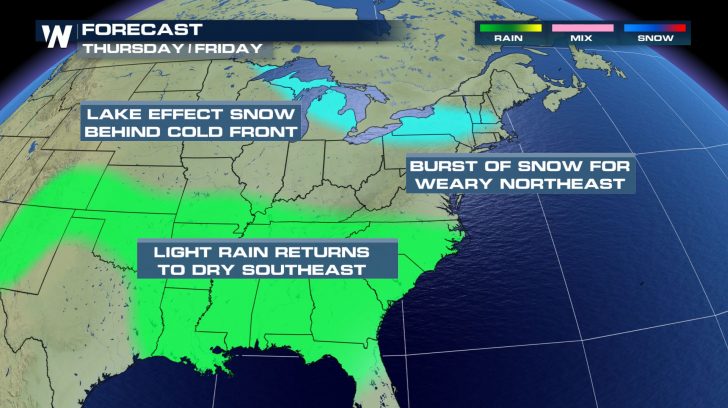 Alberta Clippers are given their name due to their origin. The low-pressure center will dive south out of Canada and into the Dakotas on Wednesday. Some light snow is possible across Montana along the cold front.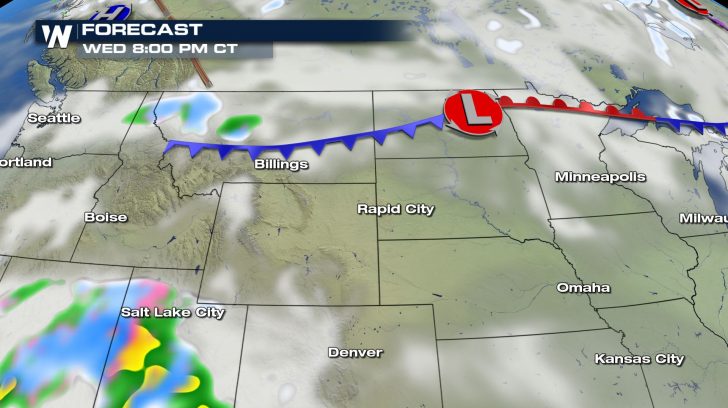 In less than 24 hours, the system will have moved into the Ohio Valley. Snow chances follow the center of this storm. Rain will start up across parts of the central US around this time as well. This northerly system will join up with a low-pressure center from the Southwest.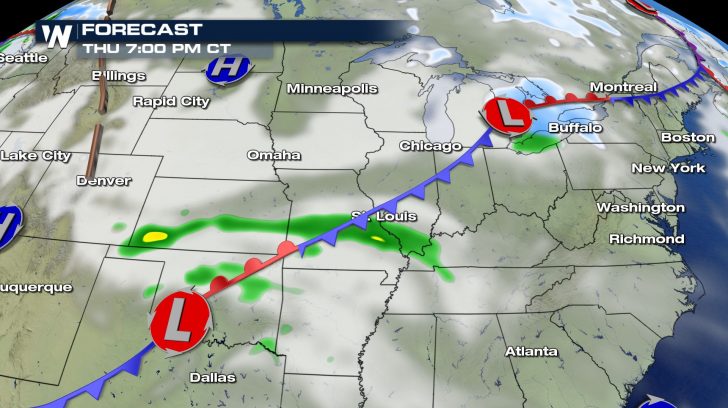 As these two systems merge, a front will extend from the Northeast all the day down through the Gulf  Coast states. Rain chances follow the front east and eventually clear out Friday night.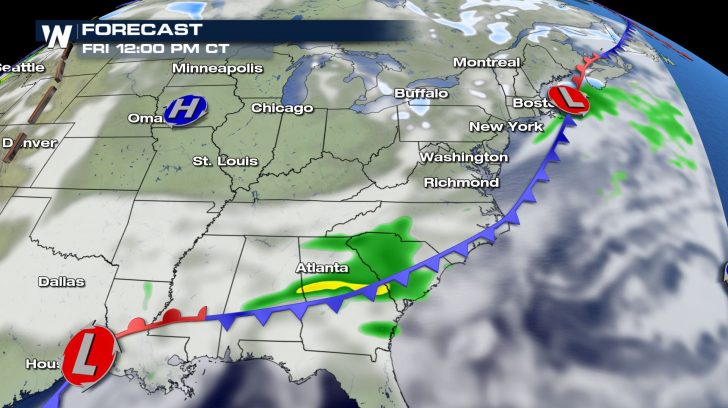 The Southeast has been drier than usual over the past 30 days. Even a little rain will be helpful to make up for the rain deficit across the area.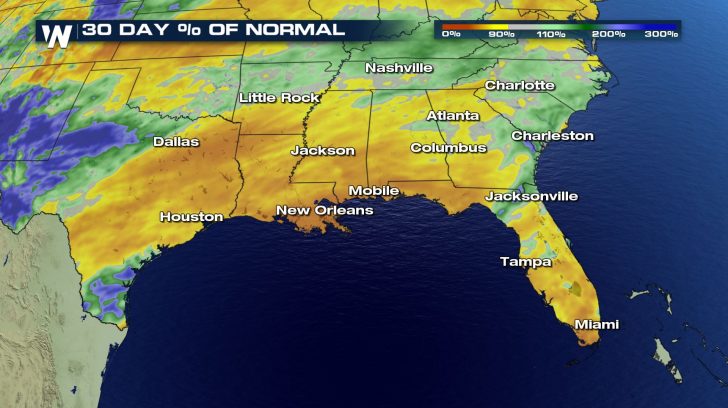 Temperatures in Atlanta fluctuate between the 50s and 60s throughout the next week with several days of rain. Weekend rain chances are thanks to another system.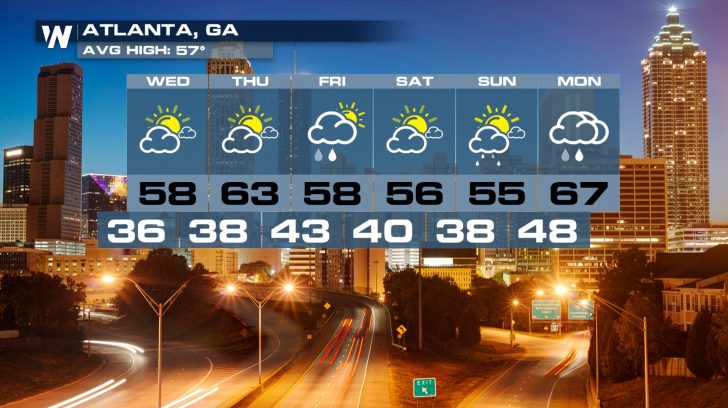 Farther north, communities are still recovering from the big snowfall earlier this week. Thankfully, this go around will be measured in inches rather than feet.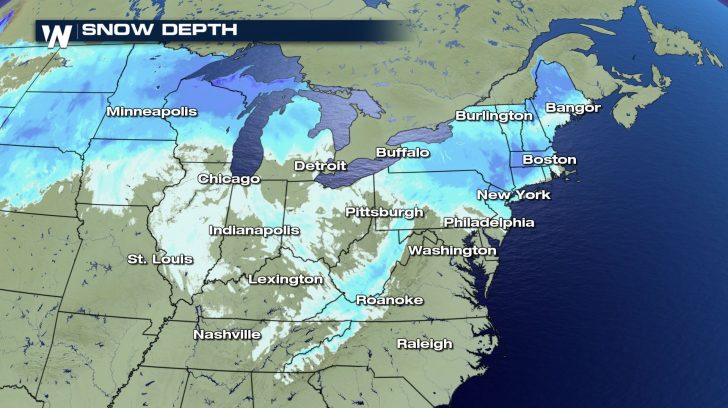 After this batch of snow, it will get very chilly in Albany heading into the weekend.