Several rounds of subtropical moisture are expected to be pulled into the Northwestern United States from the weekend into the first half of the work week, bringing heavy rain and mountain snow to the region. Impacts to travel are expected, especially in the mountain passes where snow levels will range from 2000 to 4500 feet.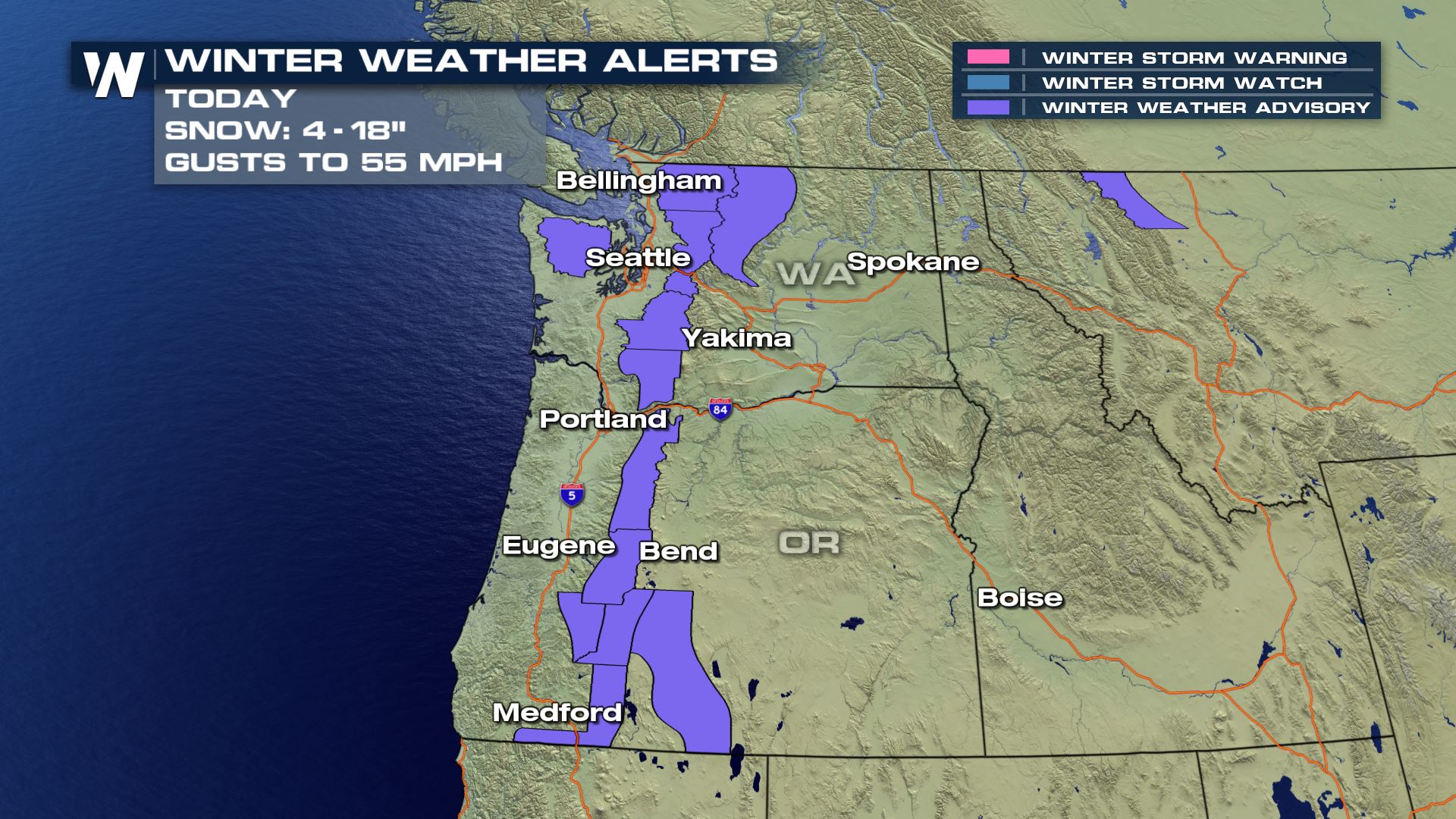 Winter weather advisories are in effect for the Cascades in Washington and Oregon through Saturday afternoon for the current system, but new advisories will likely be issued for the next wave of moisture on Sunday or for the following waves Monday into Tuesday. Snow levels are expected to hover between 2000 and 3000 feet during the day Saturday.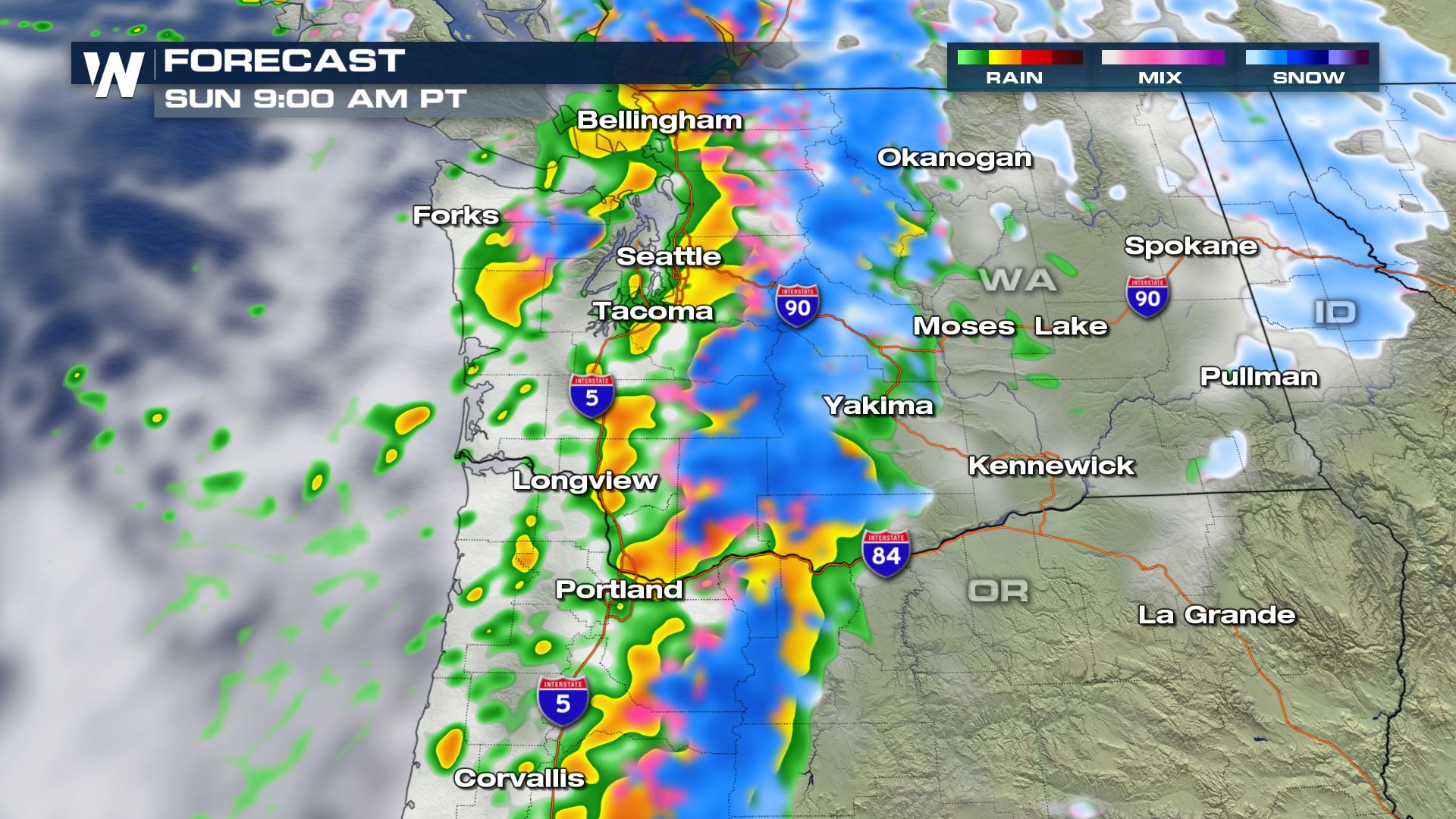 Another round of moisture will bring scattered showers and heavy snow to Washington and Oregon early Sunday morning, with light to moderate totals expected. Snow will continue in elevations lower than the mountain passes so expect hazardous travel through those areas.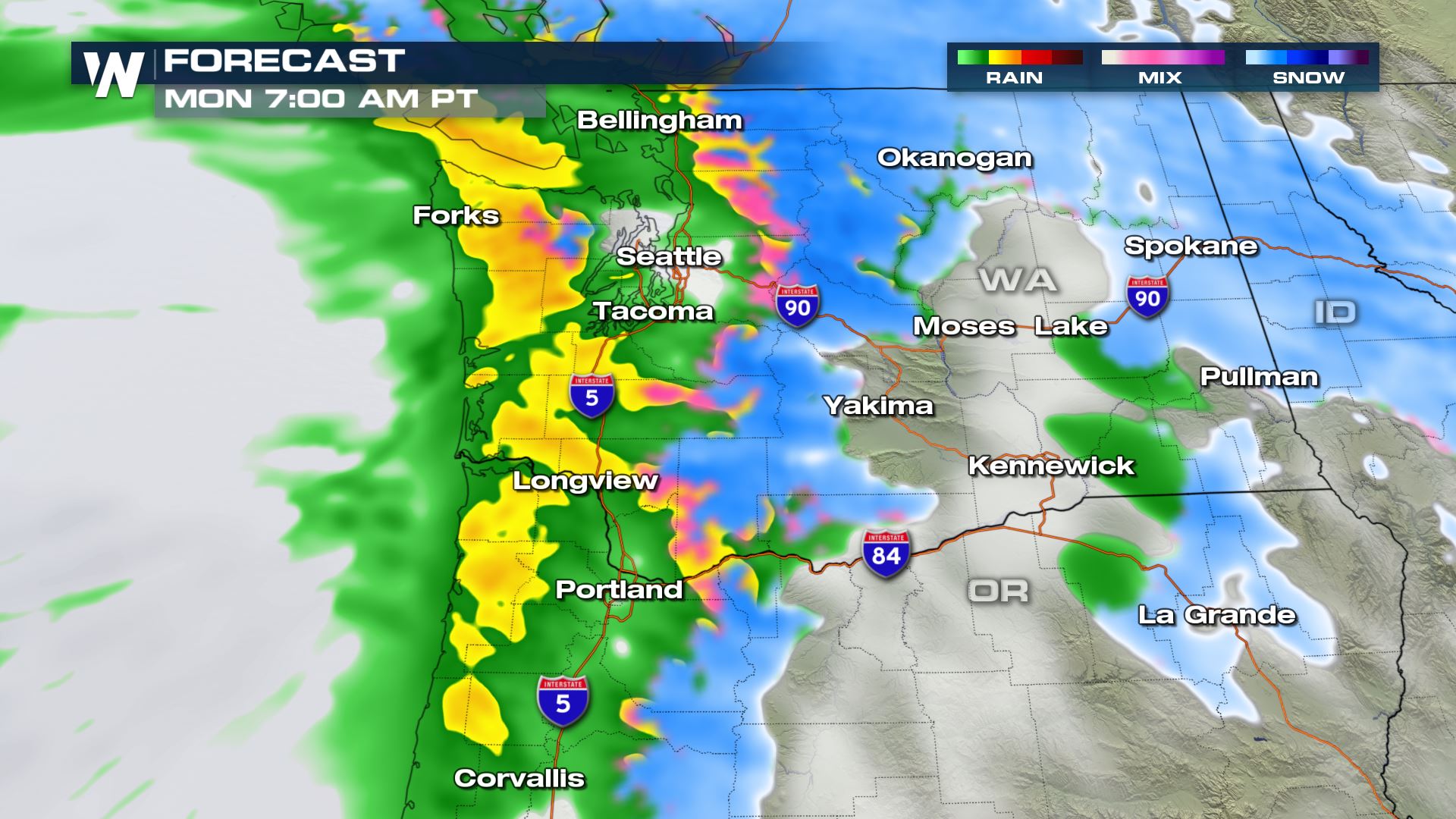 A warmer storm system is expected to move into the region Monday morning as a warm front brings the next round of rain and snow into coastal areas of Washington and Oregon. Snow levels are expected to rise to around 4500 feet with this system, however, they could start around 2000 feet Monday morning making for difficult travel through the mountain passes.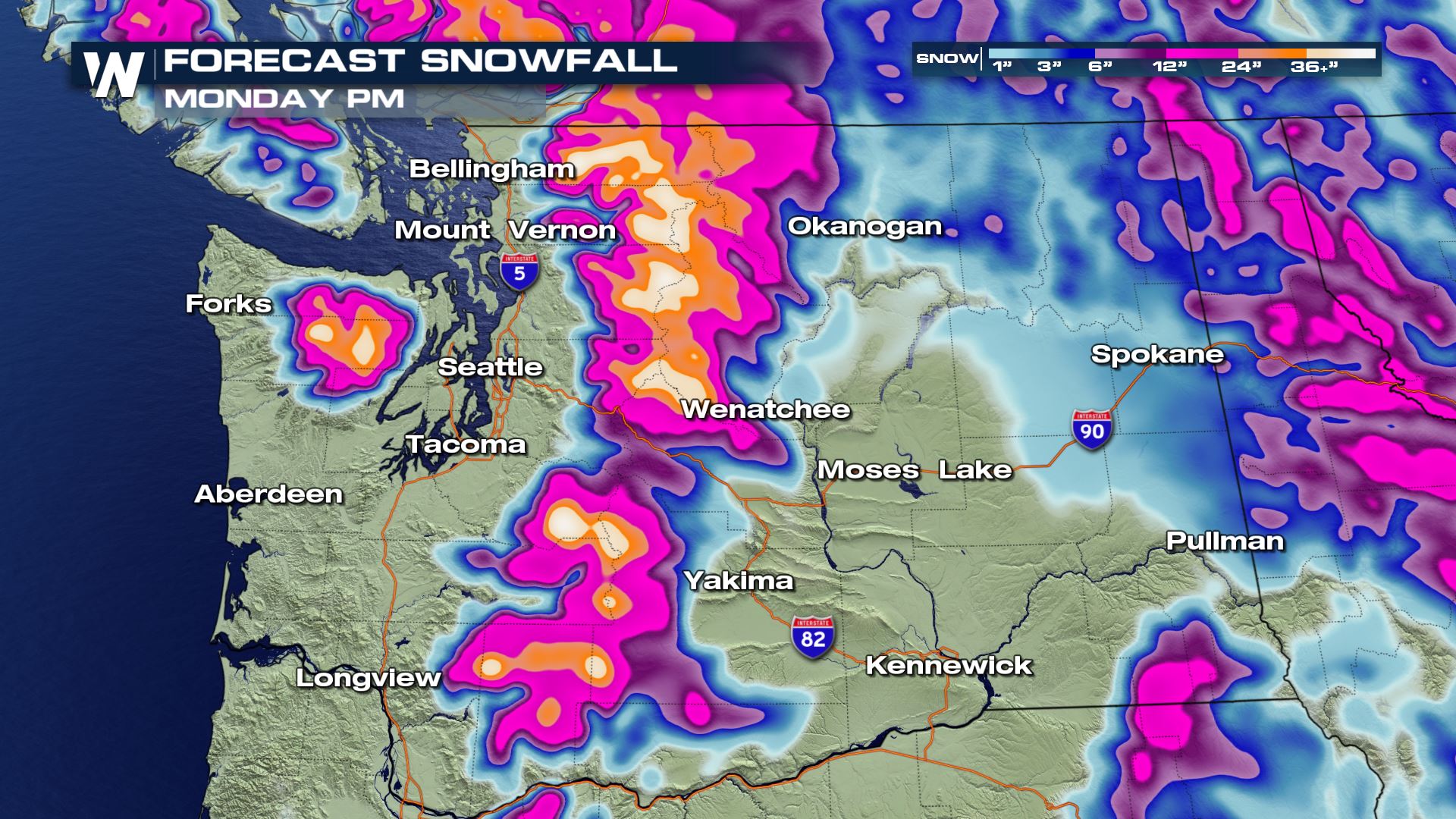 Snow totals through Monday afternoon could top several feet in the higher elevations, with over a foot of snow for a large portion of the cascades. Even more snow is expected to fall into Tuesday.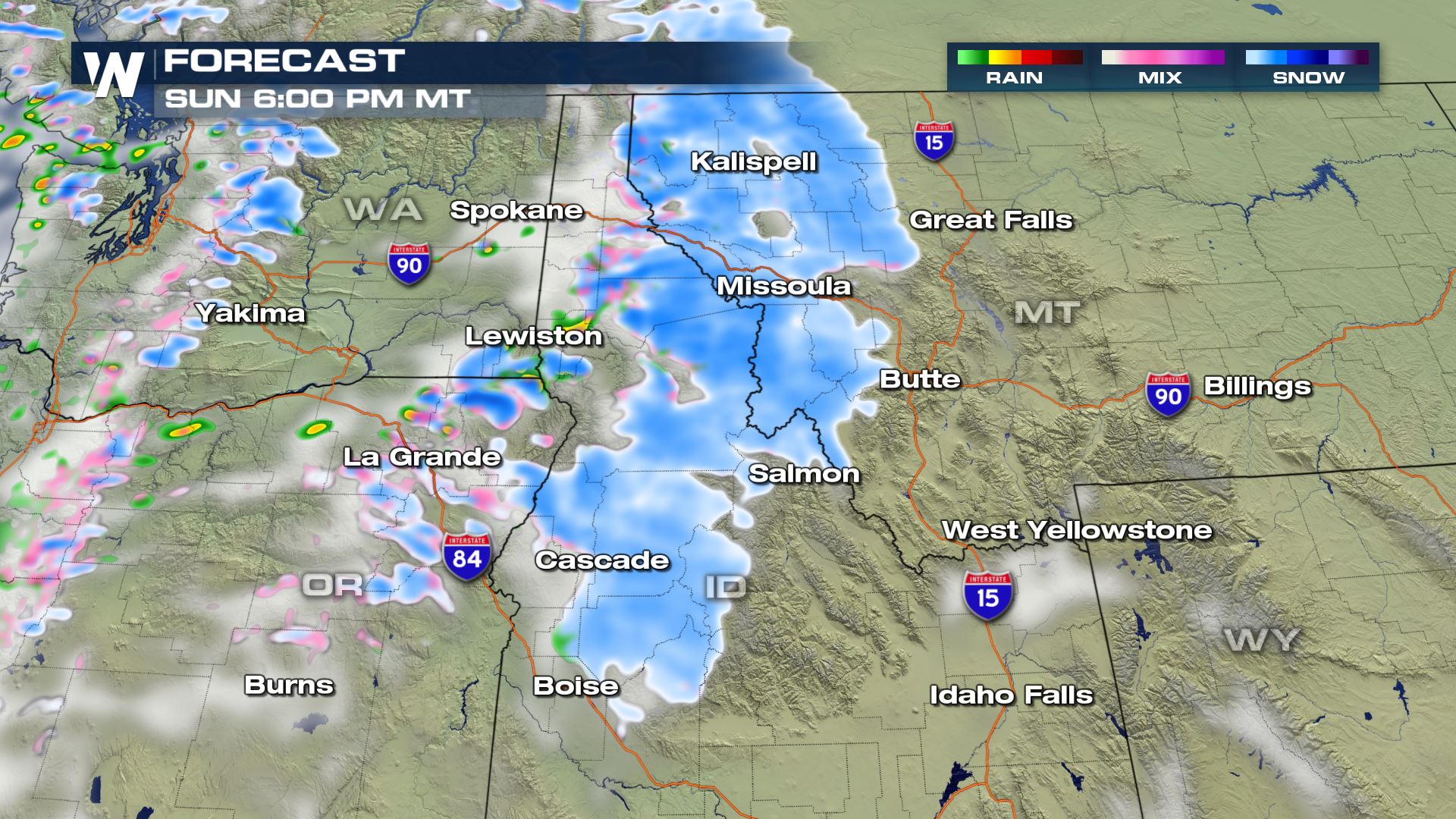 Light to moderate snow is also expected to spread across interior Washington as well as Idaho and Montana on Sunday. Totals should remain on the lighter side but 3-6 inches of new snow will be possible in some locations with the snow Saturday through Sunday, as well as strong winds that may blow the snow creating pockets of low visibility. Higher elevations of Western Montana and Central Idaho could see up to 10 inches by Sunday evening.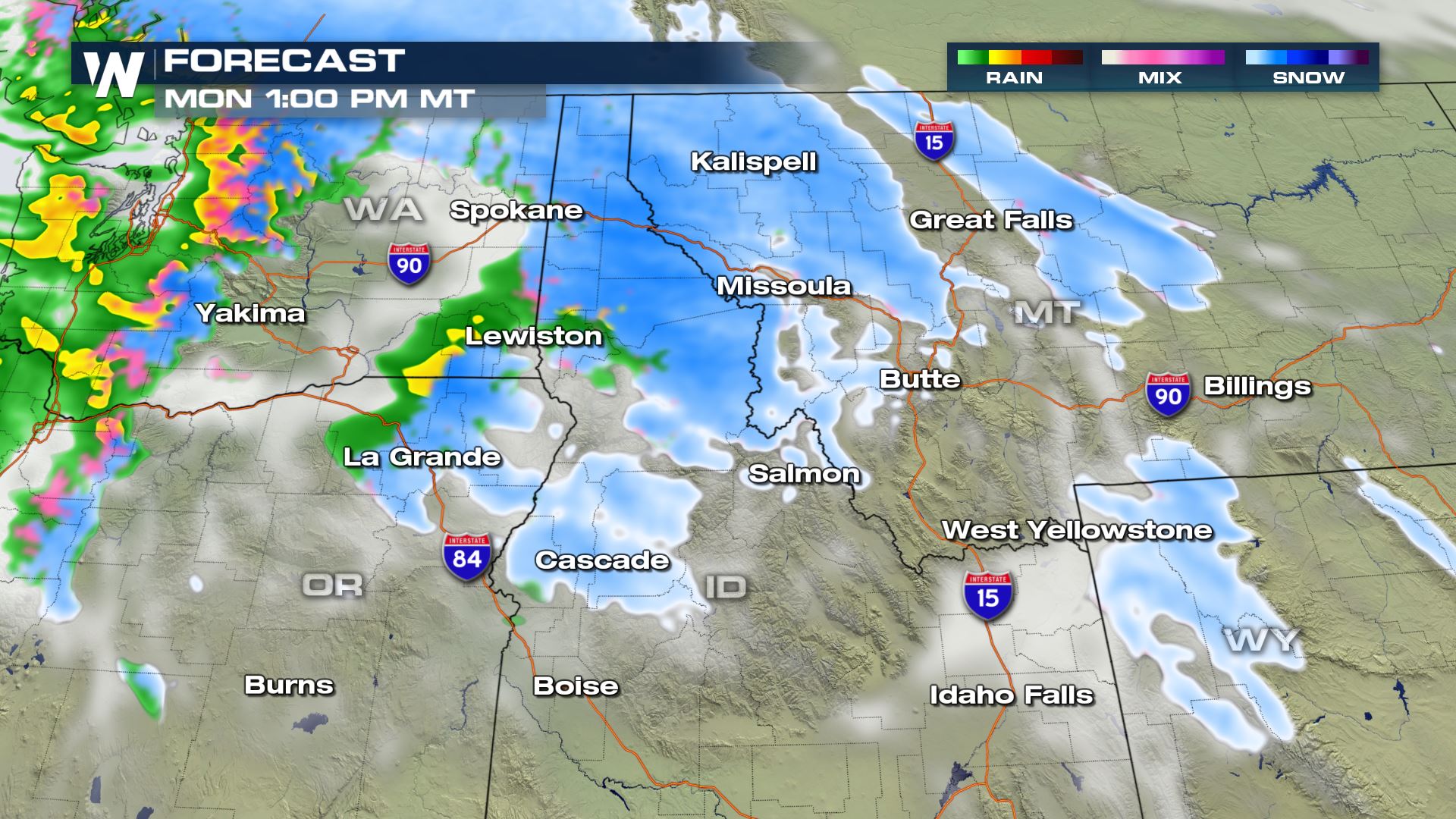 The next wave of moisture should arrive in Eastern Washington, Idaho, and Western Montana by late Monday morning into the afternoon, continuing to create hazardous travel conditions, especially in the mountain passes. Additional moisture, mostly in the form of snow, is expected to continue into Tuesday across the Northern Rockies with little down time between systems.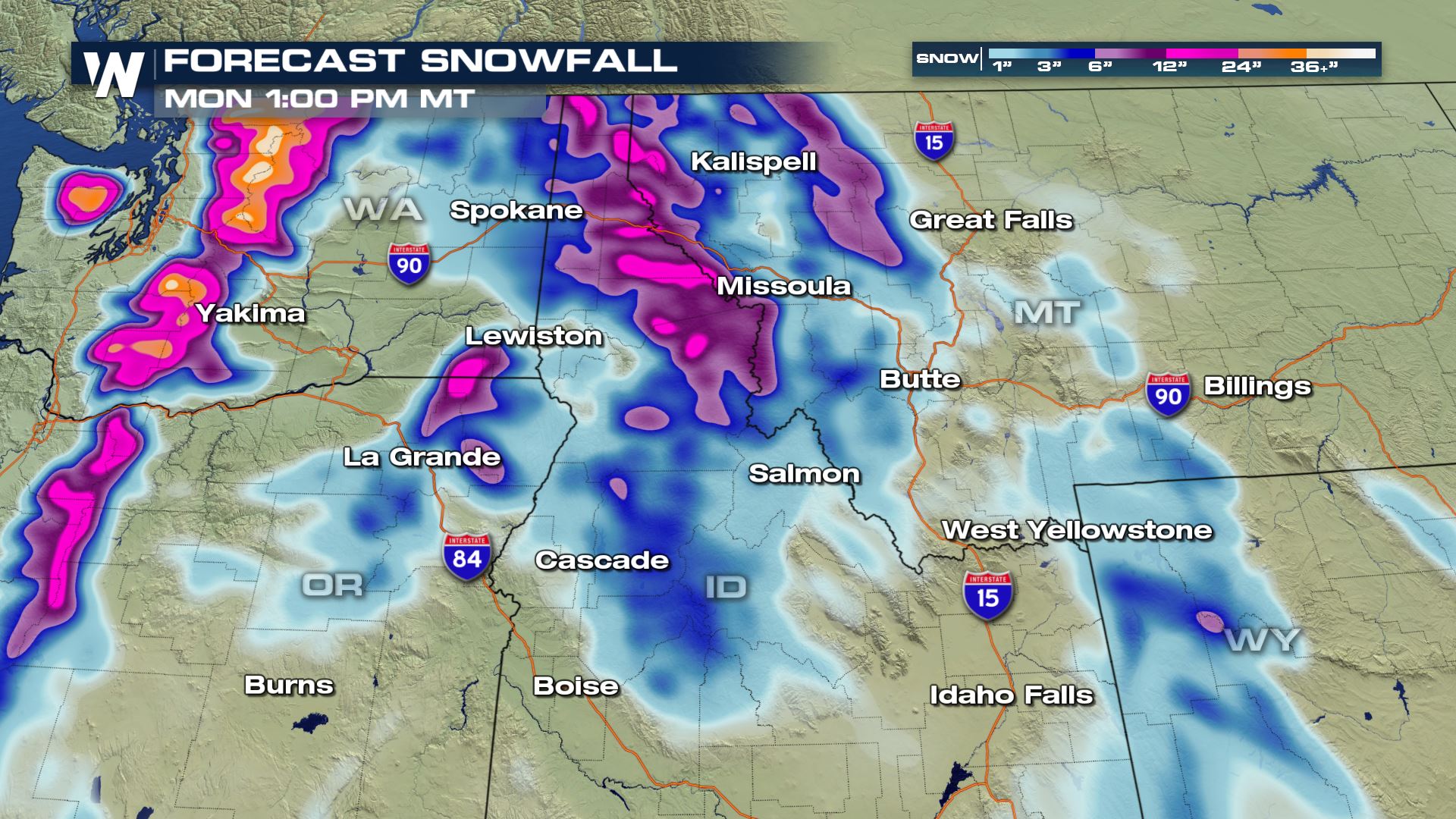 By midday Monday, some locations across the Northern Rockies could see more than a foot of new snow.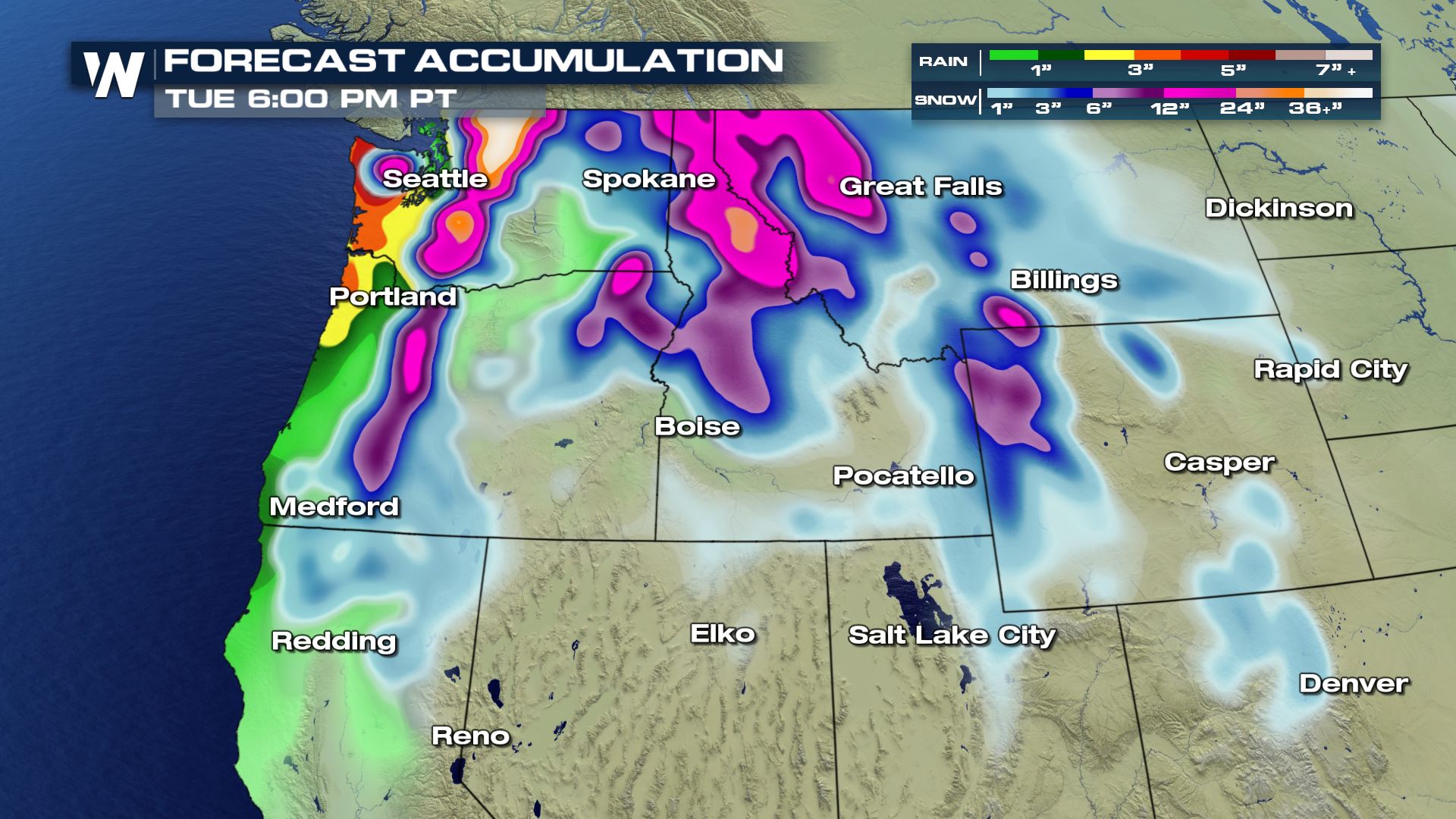 As rain and snow continues to move into the region through Tuesday, some areas along coastal Washington and Oregon may see four day rain totals surpass four to five inches while areas across the Northern Cascades and Northern Rockies could see higher elevation snow totals surpass two to four feet.