Nation's Next Big Winter Storm
Denver, CO is a city that one usually associates with snow during the winter season. However, this year, the Mile High City has only seen 13.2" of the white gold since September. Although Denver saw another healthy dose of snowfall Saturday, with some spots getting as much as 8.0" of snow, this powerful system continues to tack to the east.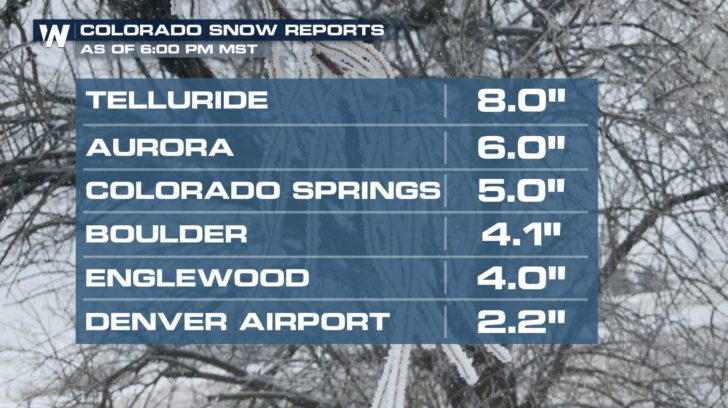 https://twitter.com/WeatherNation/status/962451160027185152 As this system tracks further to the east, we will see everything from snow to ice to a chance of severe weather in the southeast. Travel on Monday, through parts of I-70 and I-80 in Kansas, Missouri, and Nebraska could be hazardous. While northern states will see snow, a line of ice stretching from Texas through New England could develop through Monday afternoon.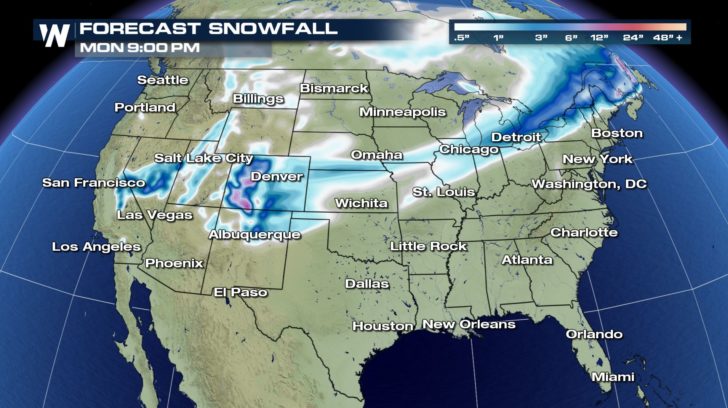 Snowfall Forecast through Monday Evening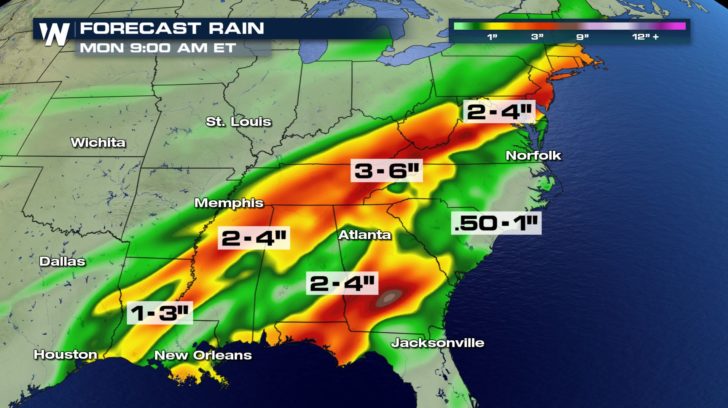 Rain Forecast through Monday Morning
Think you can predict snowfall amounts?
While winter weather moves into parts of the Midwest through New England, flooding rain is possible through the southeast with some localized areas seeing nearly six inches of rain. Along with the flooding threat, the threat for severe weather returns Sunday and Monday.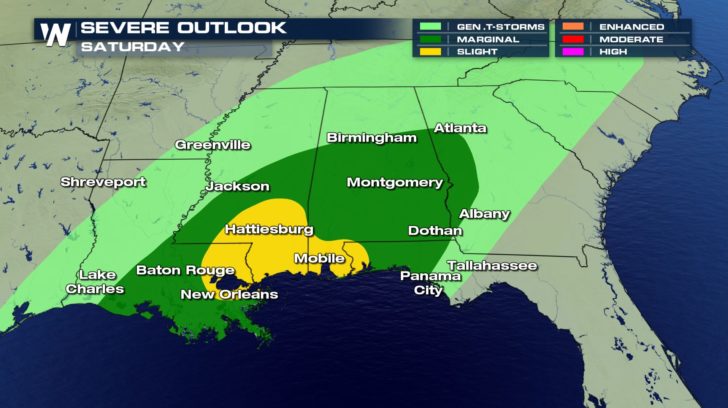 Severe Outlook Saturday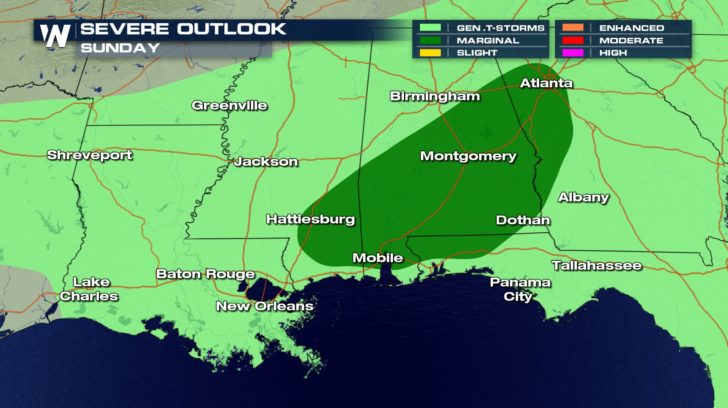 Severe Outlook Sunday
Detailed Severe Weather Outlook
As Sunday and Monday come to an end, the chance of snow returns to the Rocky Mountain West for your Tuesday. For
WeatherNation
-
Josh Cozart