After a frigid February for most of the United States, March and meteorological spring has been much warmer! While astronomical spring isn't until later this month spring-like temperatures are going to be in place for the Eastern U.S. through the rest of the work week. Temperatures will be well above average and in some cases, record highs could be broken! This warmup started over the weekend in the central U.S. and continued through Monday and Tuesday. The central U.S. was very warm due to a strong ridge of high pressure. A number of records were broken both days across the High Plains, Upper Midwest and Great Lakes!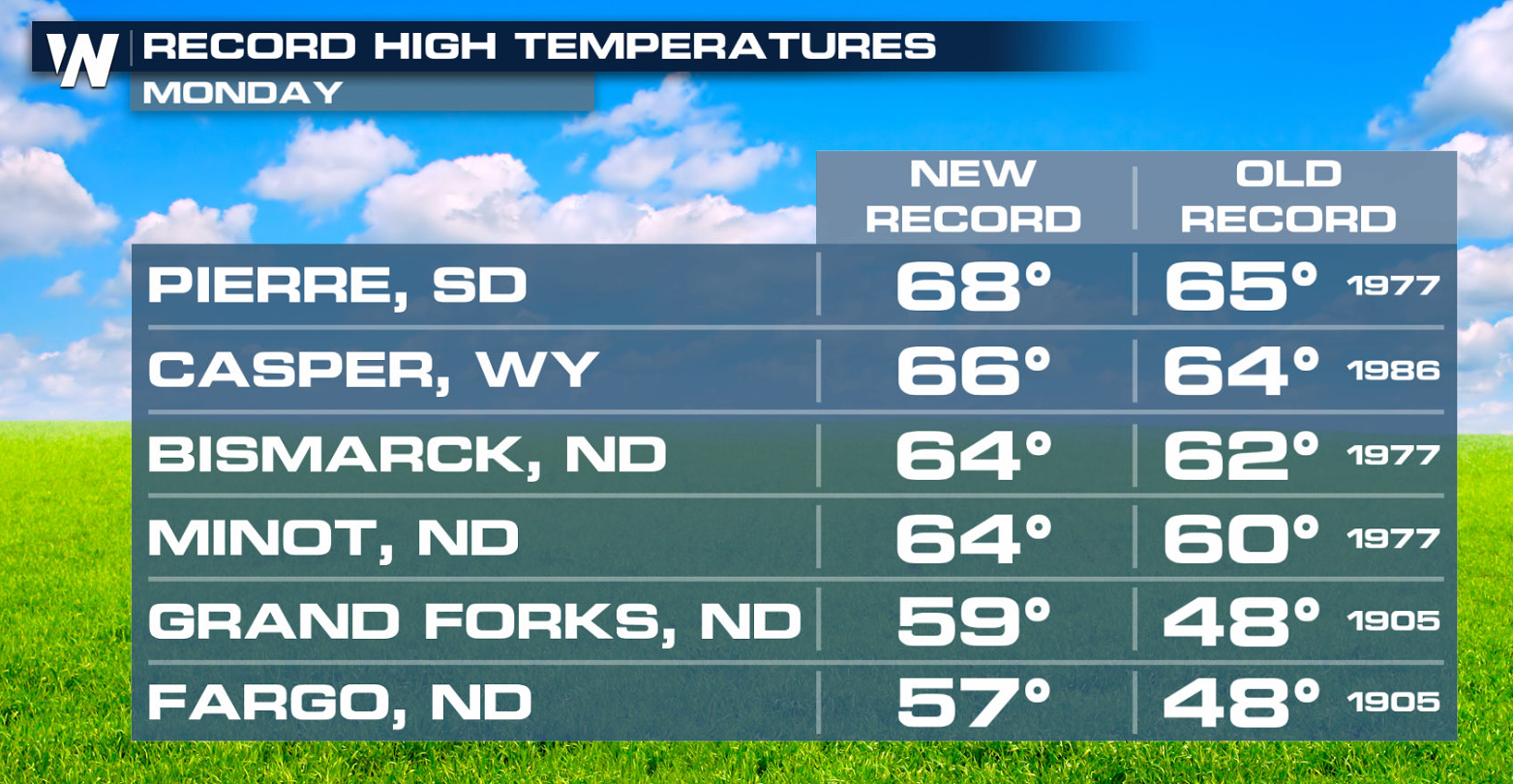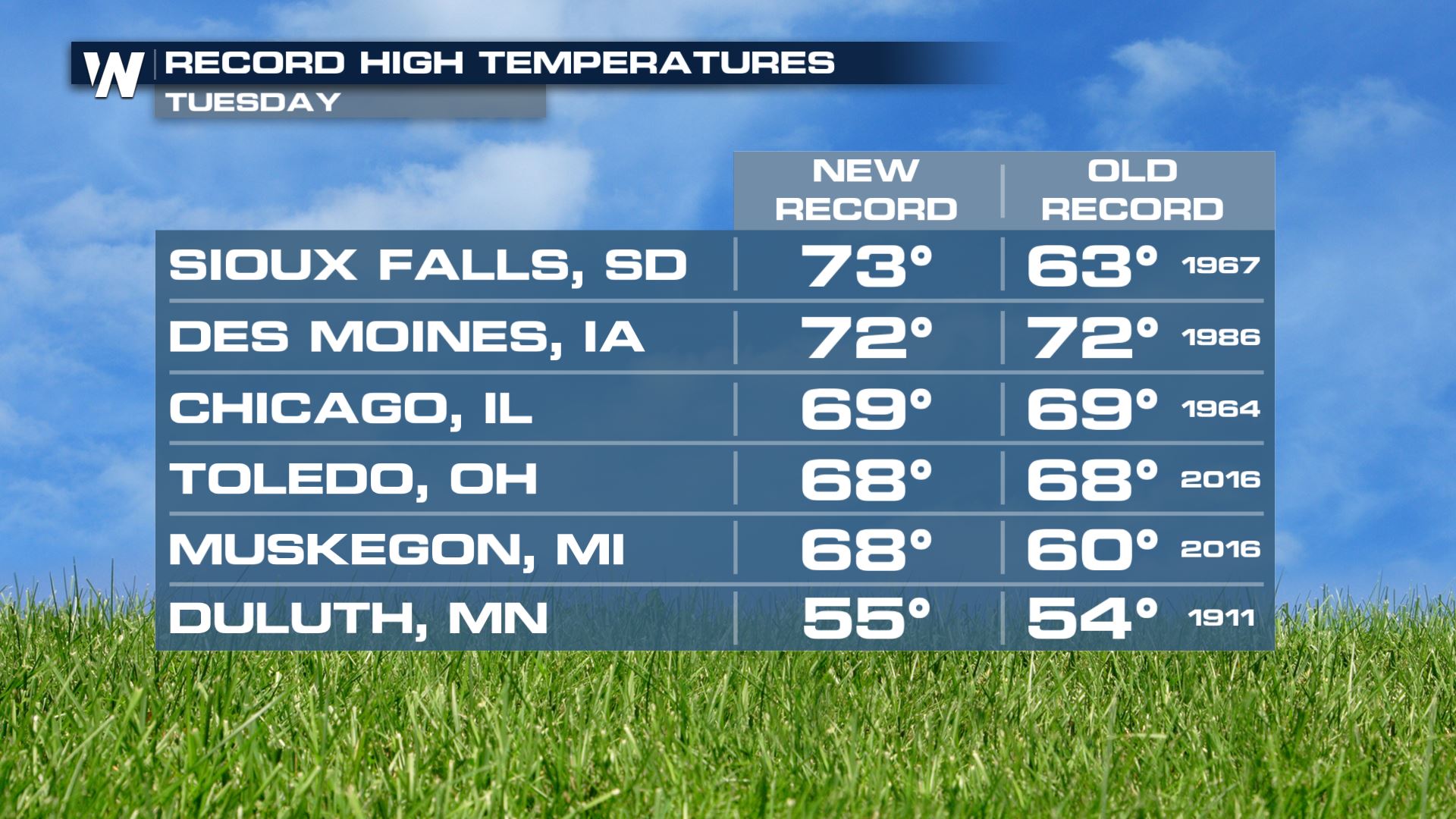 The reason for all of these warm temperatures is due to the jet stream pattern. An upper level ridge of high pressure moved from the Southwest U.S. Sunday into the Central Plains Tuesday. Ridges produce sinking air which warms as it lowers to the surface. This creates the warm bubble of above average temperatures surrounding the ridge in addition to blocking any cold fronts that could try to move through.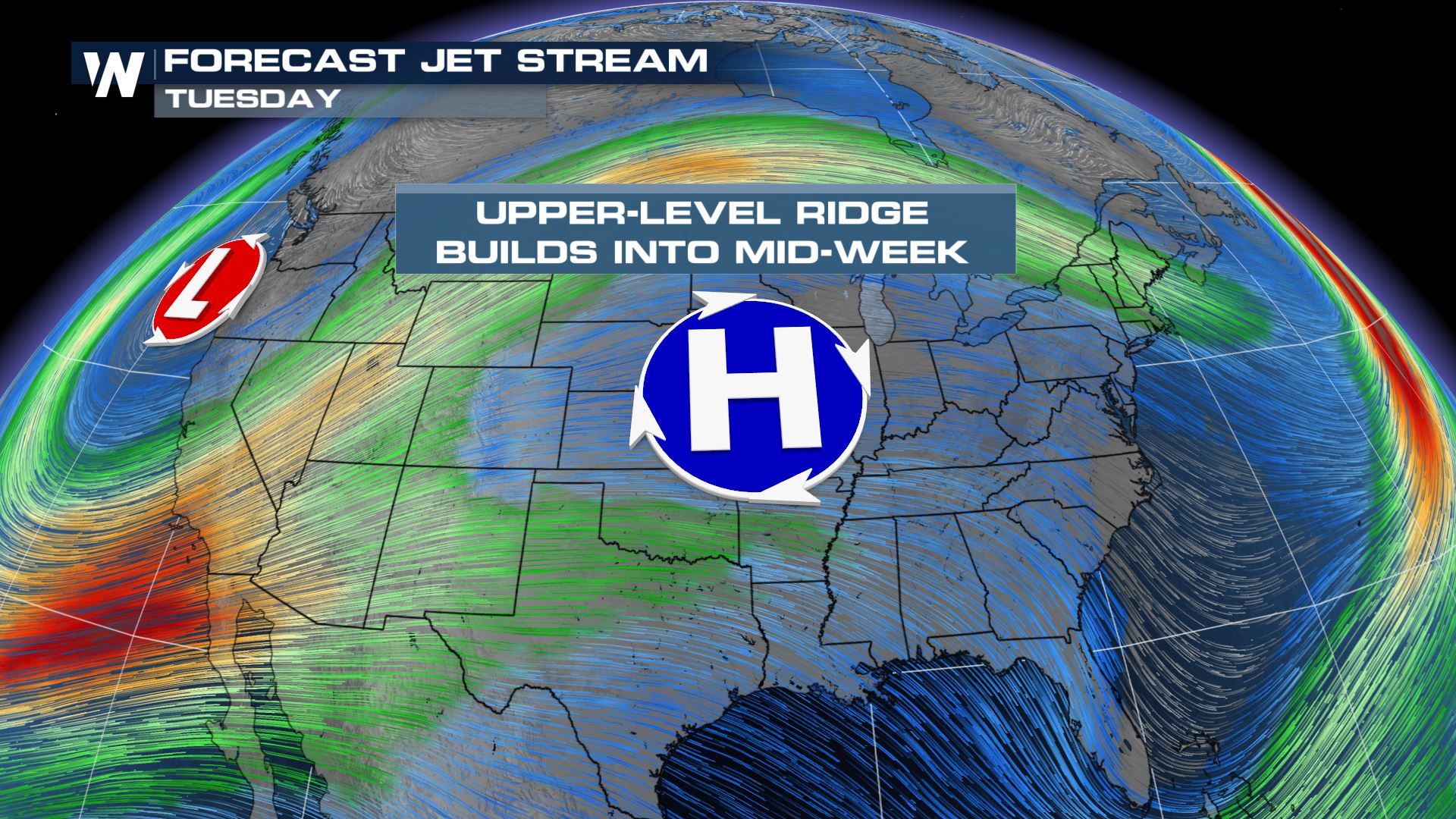 By midweek, a cold front will drive through the Northern Plains, halting some of the recent warm-up. Even after the front passes, high temperatures will fall to near average for this time of year.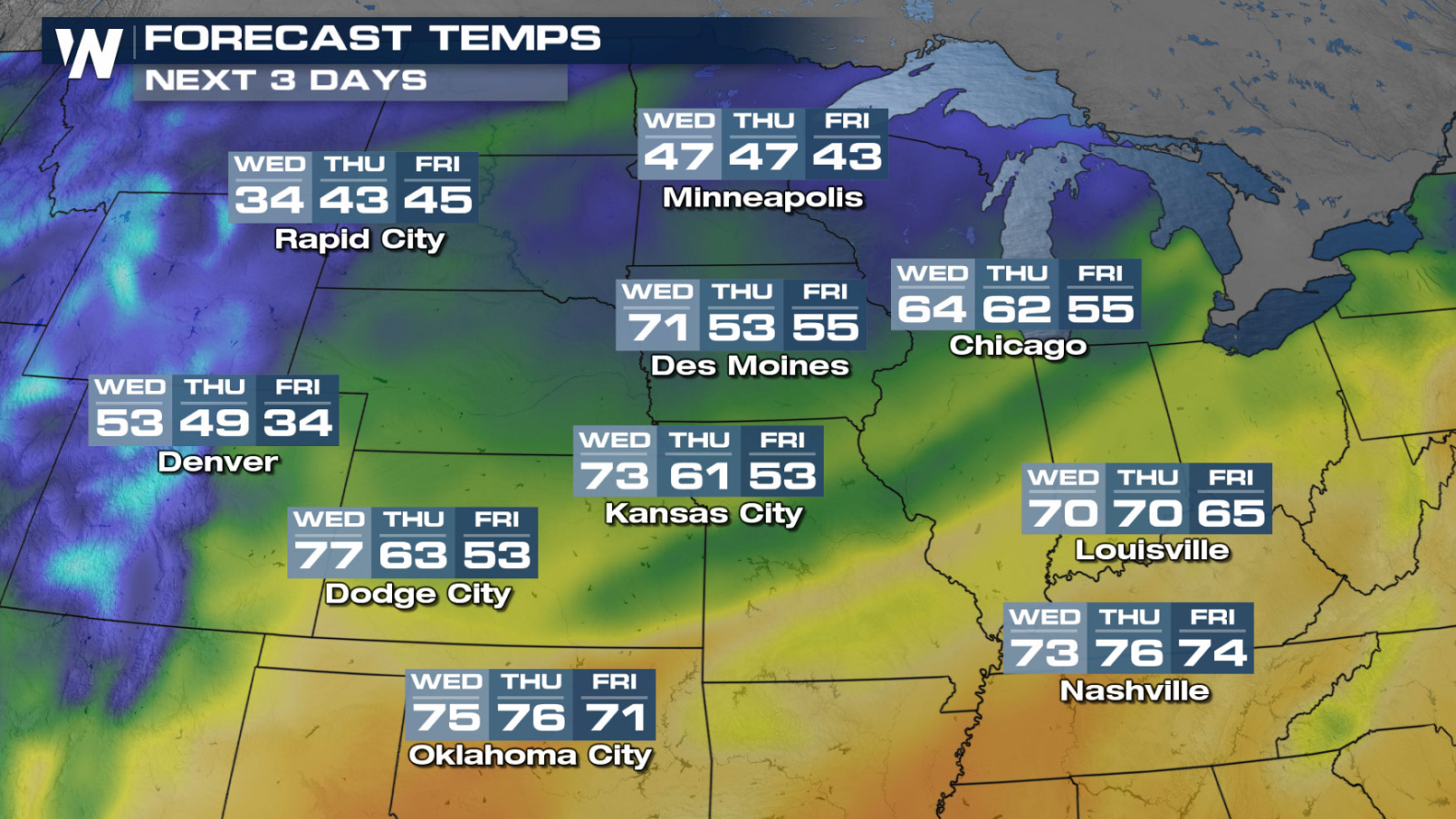 But very warm early spring temperatures will stay in place from the Midwest to the East Coast through Friday. More record highs are likely to fall from upstate New York and Vermont to Washington, DC with highs in the 70s!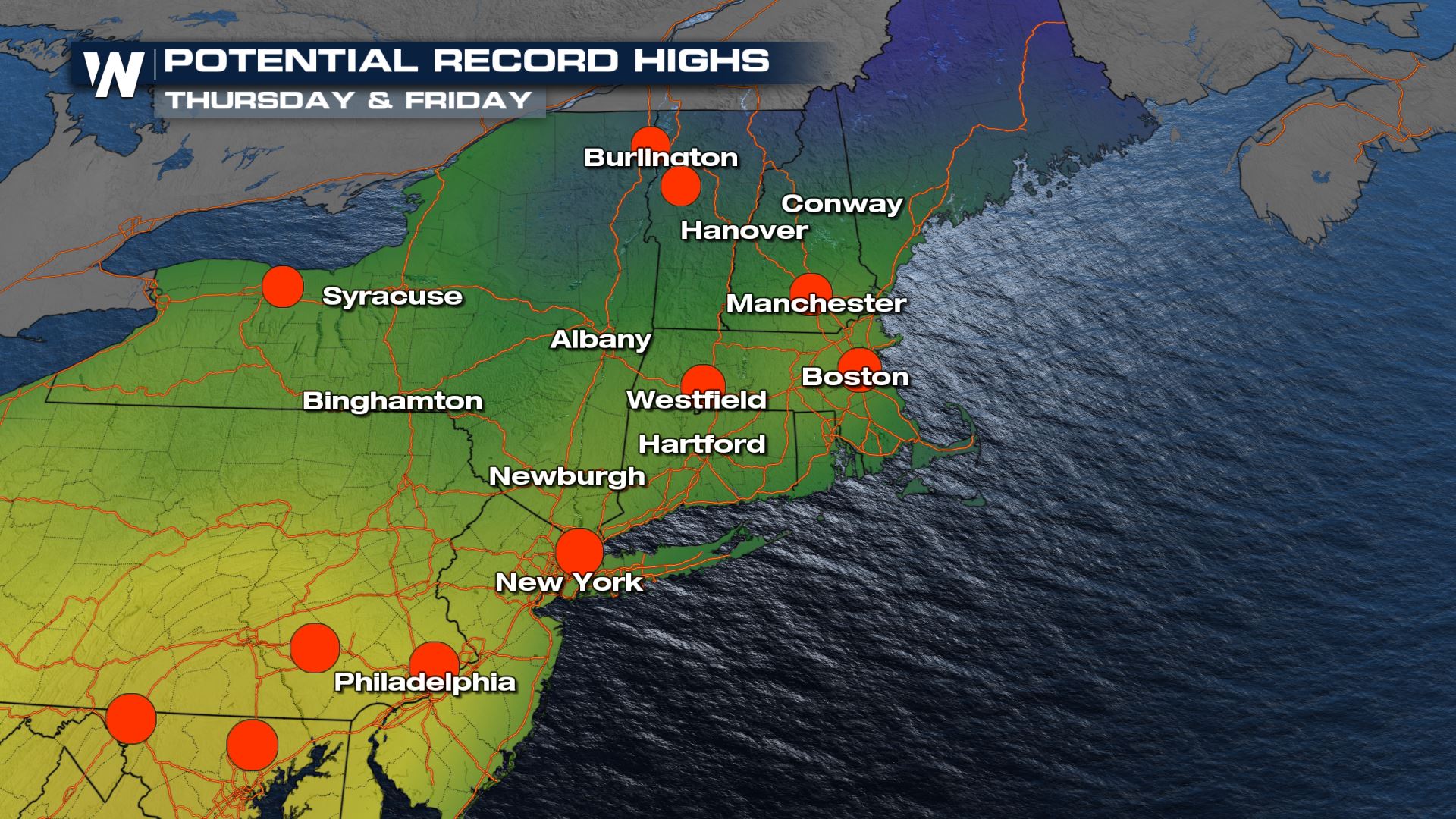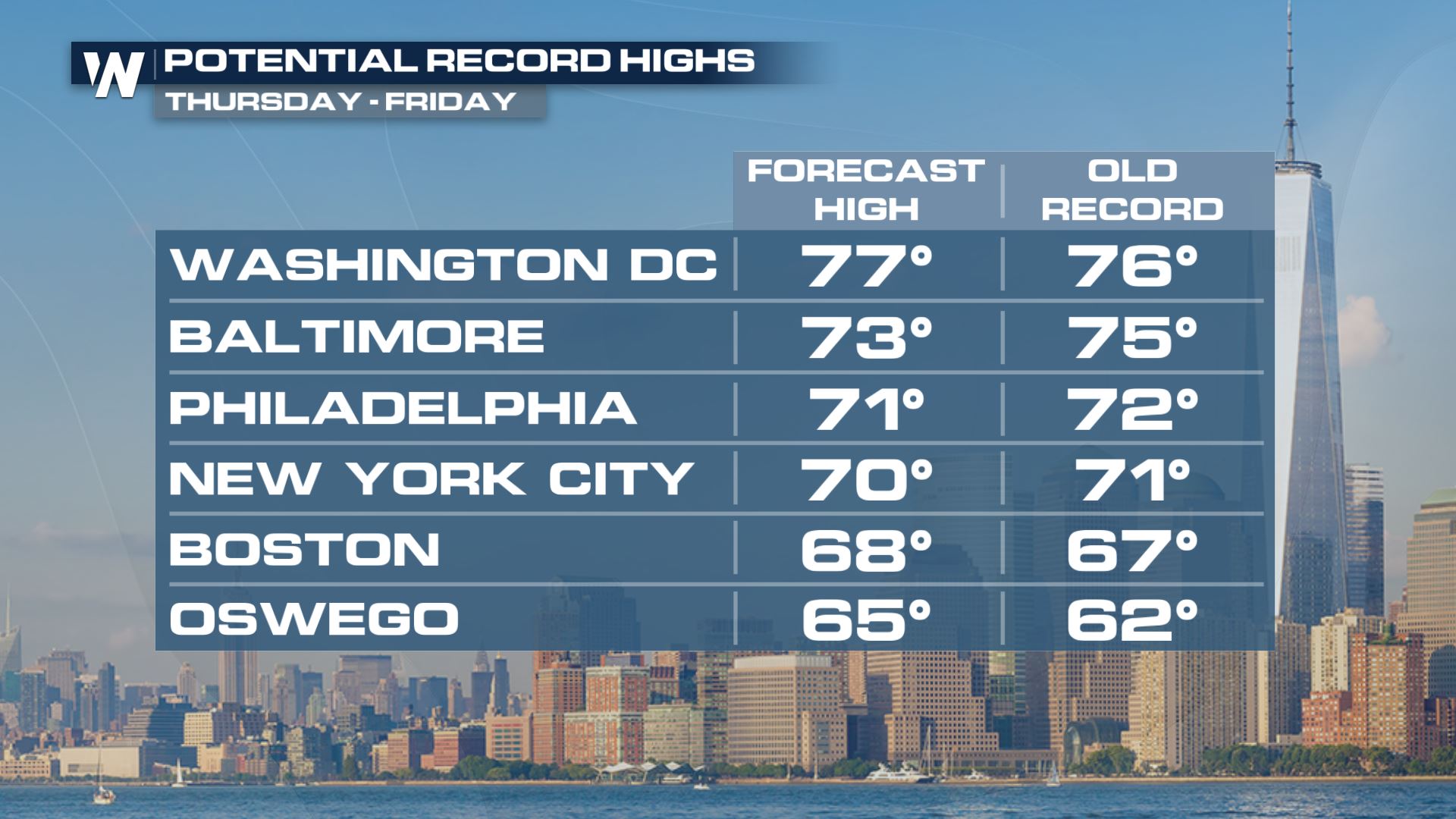 Temperatures in Boston and New York City could reach on the order of 20°-25° above average by the end of the week!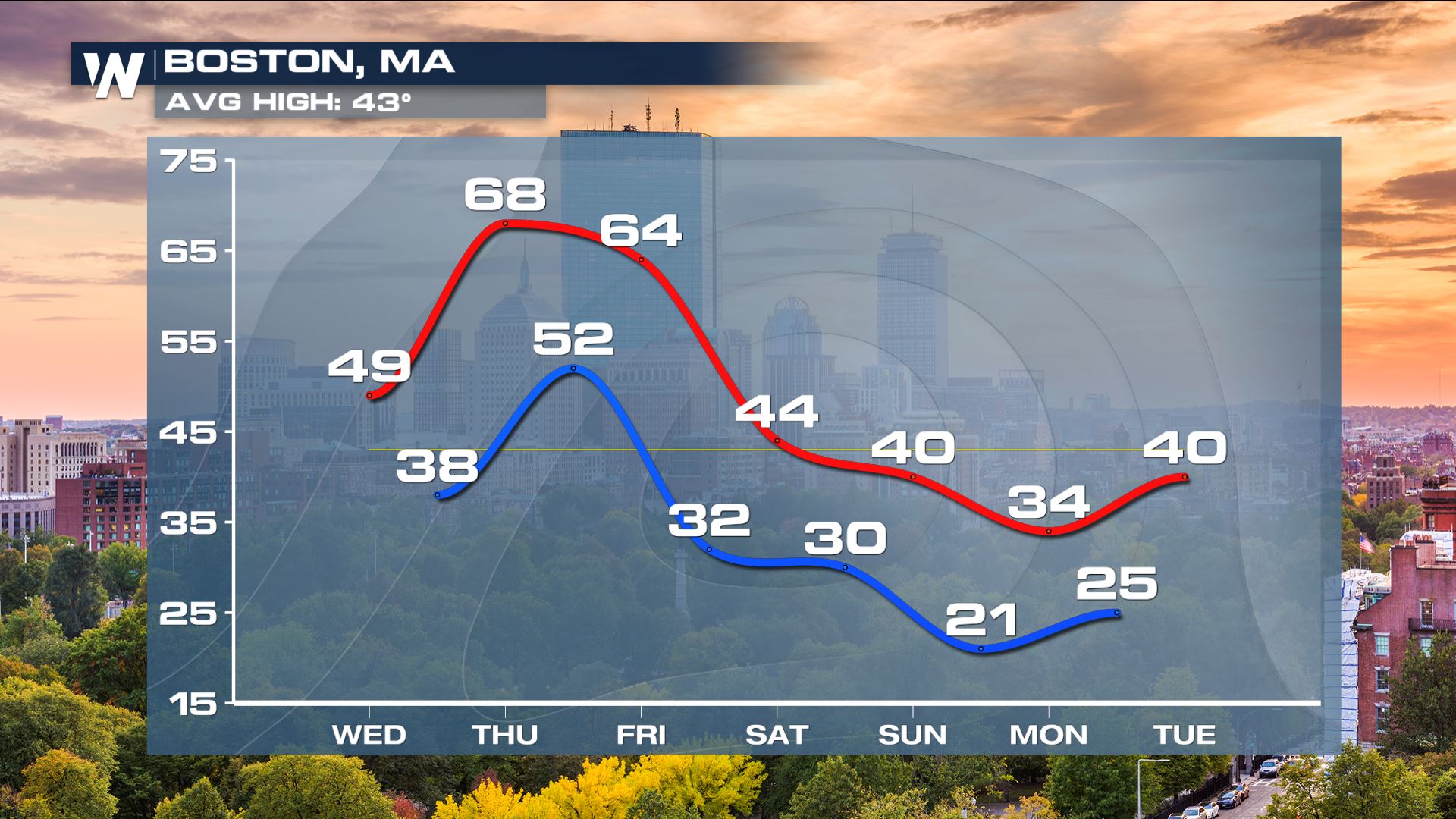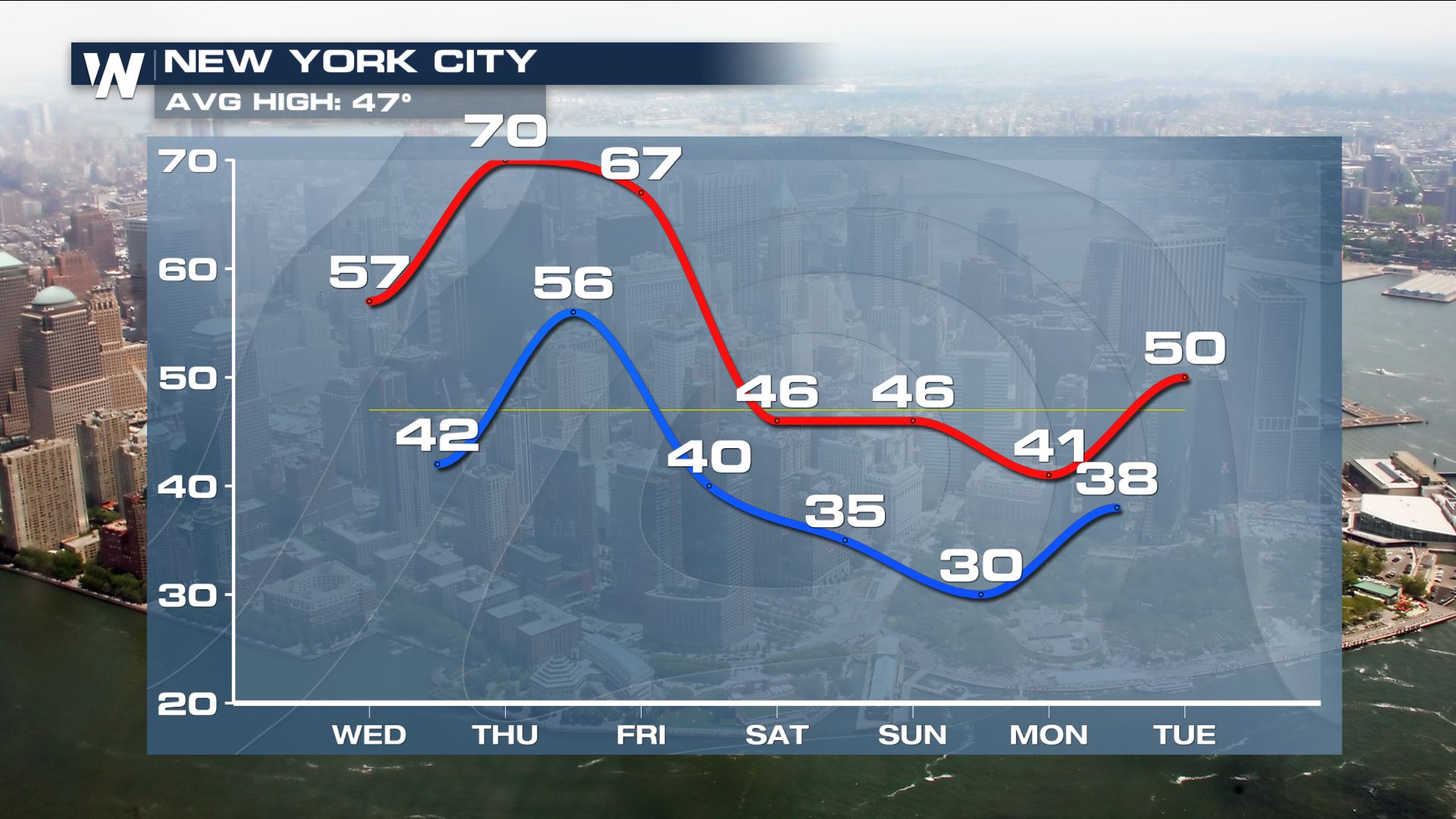 Nationally, the temperature outlook through the mid to late March timeframe favors warmer than average for the East Coast and cooler than average for the western U.S. The darker red colors indicate increasing confidence that temperatures will be above average, not the departure from average.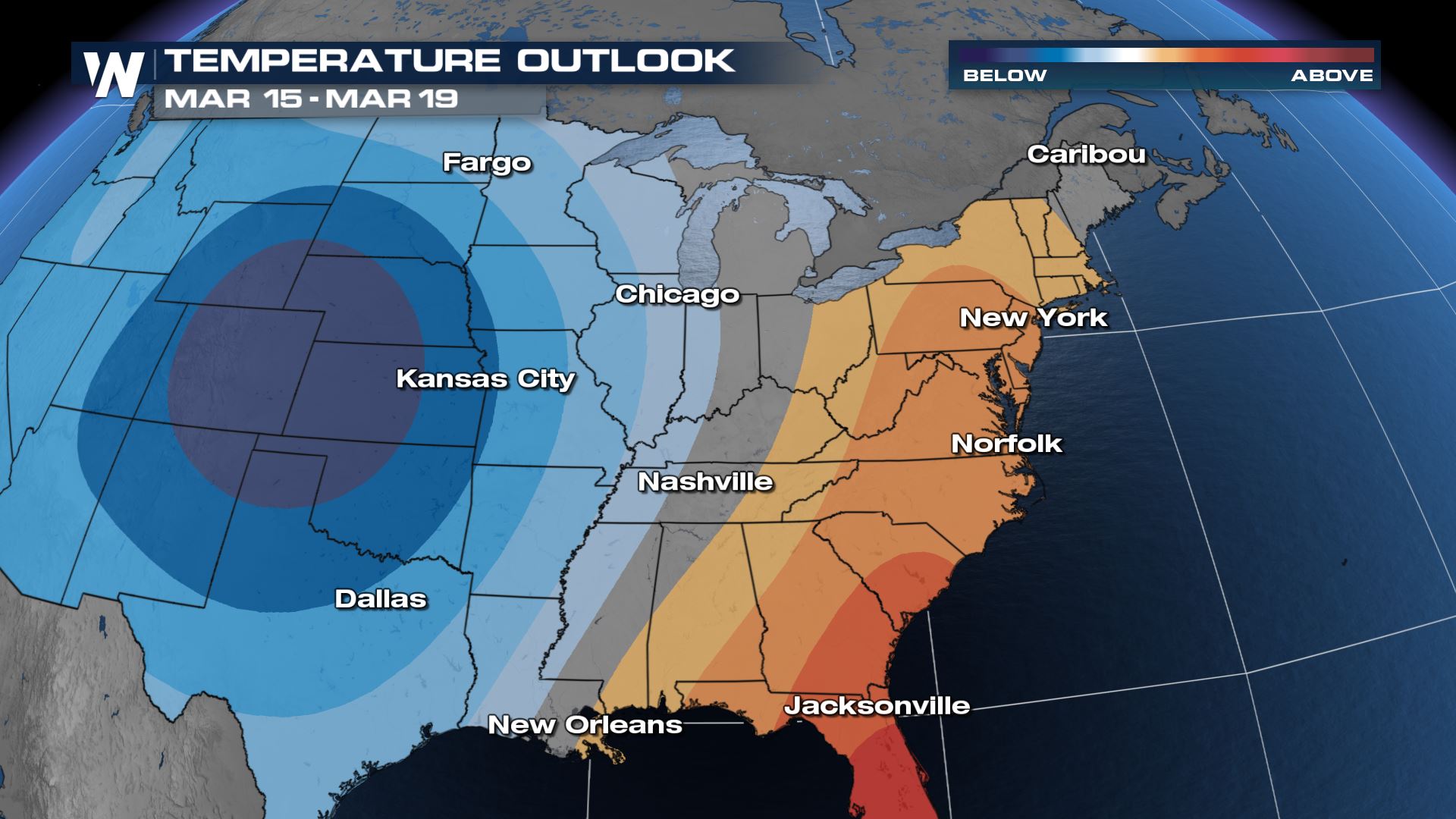 And now that it's March and warmer temperatures are in the forecast across the country, the likelihood of severe weather becomes higher as cold fronts and low pressure systems pass through. Click on the following links for more info:
Severe Storm Risk Increasing for Oklahoma and Kansas on Wednesday
A Strong Storm to Affect the Central U.S. Late Week
If you missed any of our Severe Weather Awareness Week preparation stories, be sure to check them out on social media.