As of midnight Wednesday, February 17th approximately 71 percent of the country was covered by snow and ice.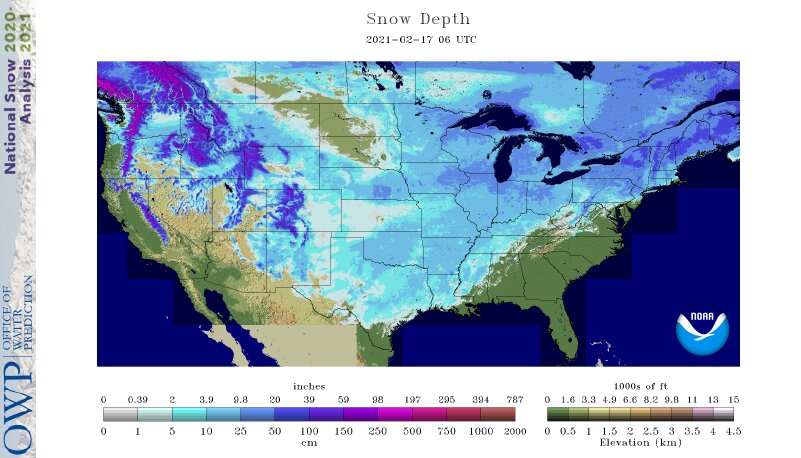 The big jump in coverage came between Valentine's Day and Ash Wednesday when a massive swath of record-setting snow fell across the Deep South and lower Mississippi Valley.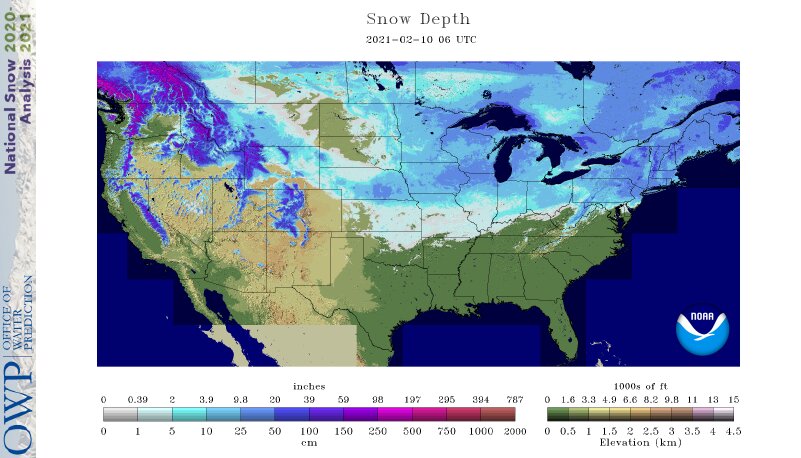 Prior to the event, just one week beforehand, the snow and ice coverage was merely 43 percent (which is a little closer to typical for this time of the year). For reference at this point last year, we were sitting around 33% of snow/ice coverage and again this year is near 71%! https://twitter.com/NWSWPC/status/1361749968516644865 According to the Weather Prediction Center, the country's peak snow and ice coverage came at midnight February 16, 2021 when about 73% of the nation had coverage. That number was the highest percentage of coverage since the National Snowfall Analysis began in 2003.
2021: 73%
2020: 33%
2019: 50%
2018: 32%
2017: 23%
One of the reasons we monitor national snow coverage is to gauge the flood potential in the spring. All of that snow has to melt at some point and if it happens to quickly, it can result in flooding. Continue to stay with us here at WeatherNation as we take you through this historic month of wintry weather!