Early on Sunday morning, Tropical Storm Fabio formed in the Eastern Pacific. It has been an extremely active start to the 2018 hurricane season for the Eastern Pacific.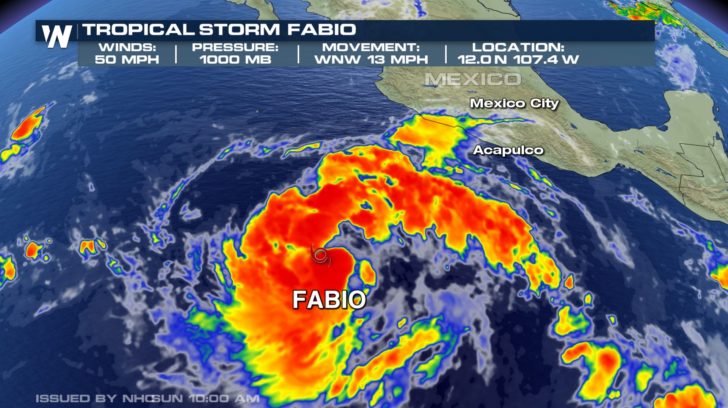 Since we are just crossing off name after name on the list, we are ahead of schedule for when we typically see our 6th named storm. In fact, we are so ahead of average that we set a new record. Fabio is the earliest 6th named storm to form in the Eastern Pacific on record. Fabio beat the previous record by just 2 days. July 3rd was the old record for Fausto (1984) and Fefe (1985.)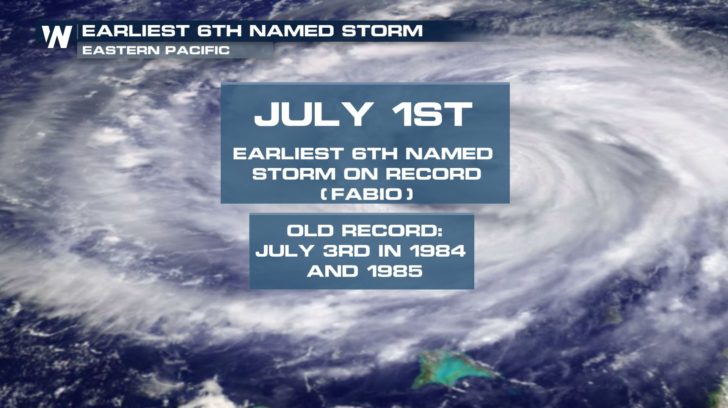 We typically don't see the 6th named storm until July 30th.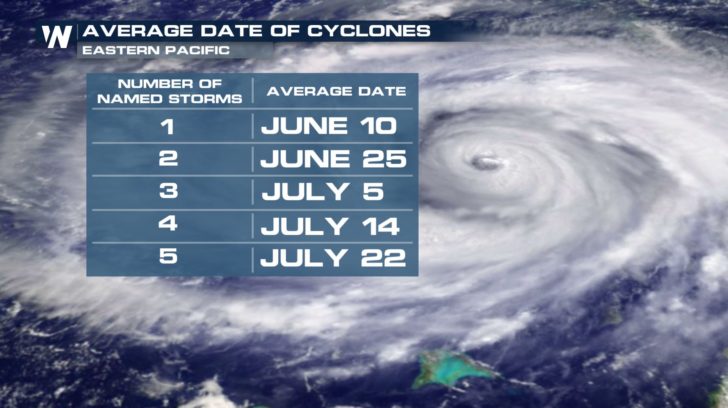 Even though it is yet another named storm for the Eastern Pacific, Fabio won't be affecting any land. The Tropical Storm is forecasted to strengthen into a Category 3 hurricane Tuesday morning as it works west into a more conducive environment for development.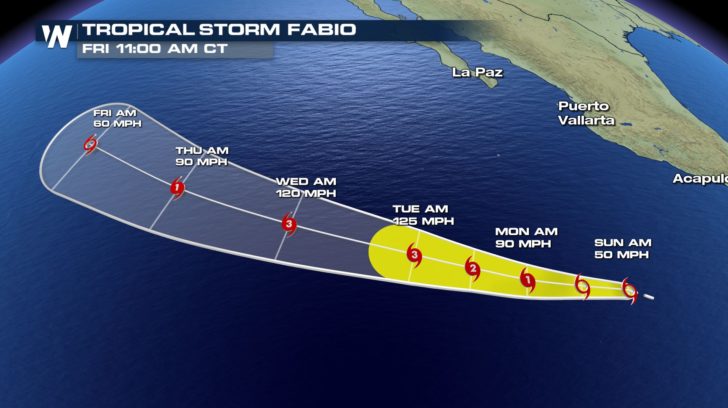 Our first named storm, Aletta, formed on June 6th and strengthened into a Category 4 hurricane. In just under a month, the Eastern Pacific has seen 6 named storms.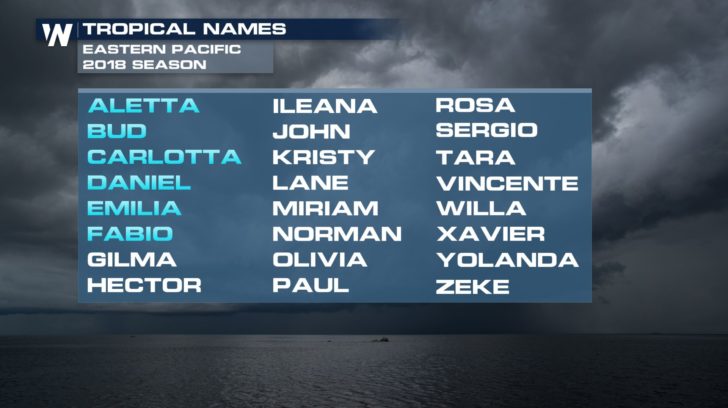 On the other hand, the Atlantic has been very quiet.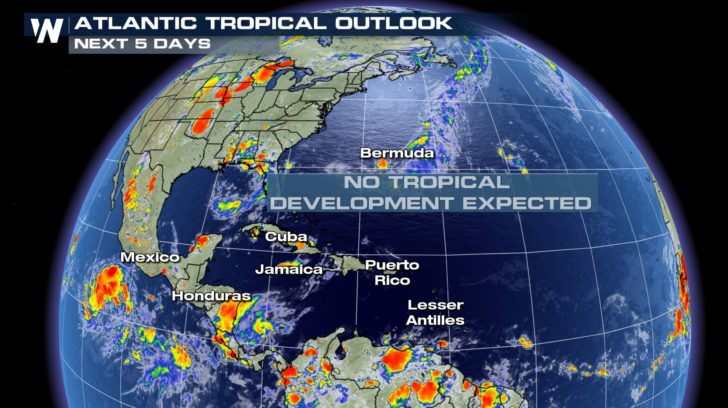 No development is expected through Friday, July 6. Part of that is due to an unusually-high amount of Saharan dust. You can read all about that 
here.
For WeatherNation, Meteorologist Kate Mantych