From 
Scripps Institution of Oceanography
Atmospheric rivers are long, narrow bands of moisture that can deliver up to half of California's annual water supply in a matter of days. Scientists led by Scripps Institution of Oceanography at UC San Diego, in partnership with NOAA's National Weather Service, are now on standby to intercept these storms headed to the West Coast over the Pacific Ocean and gather vital information on their characteristics as they fly through them.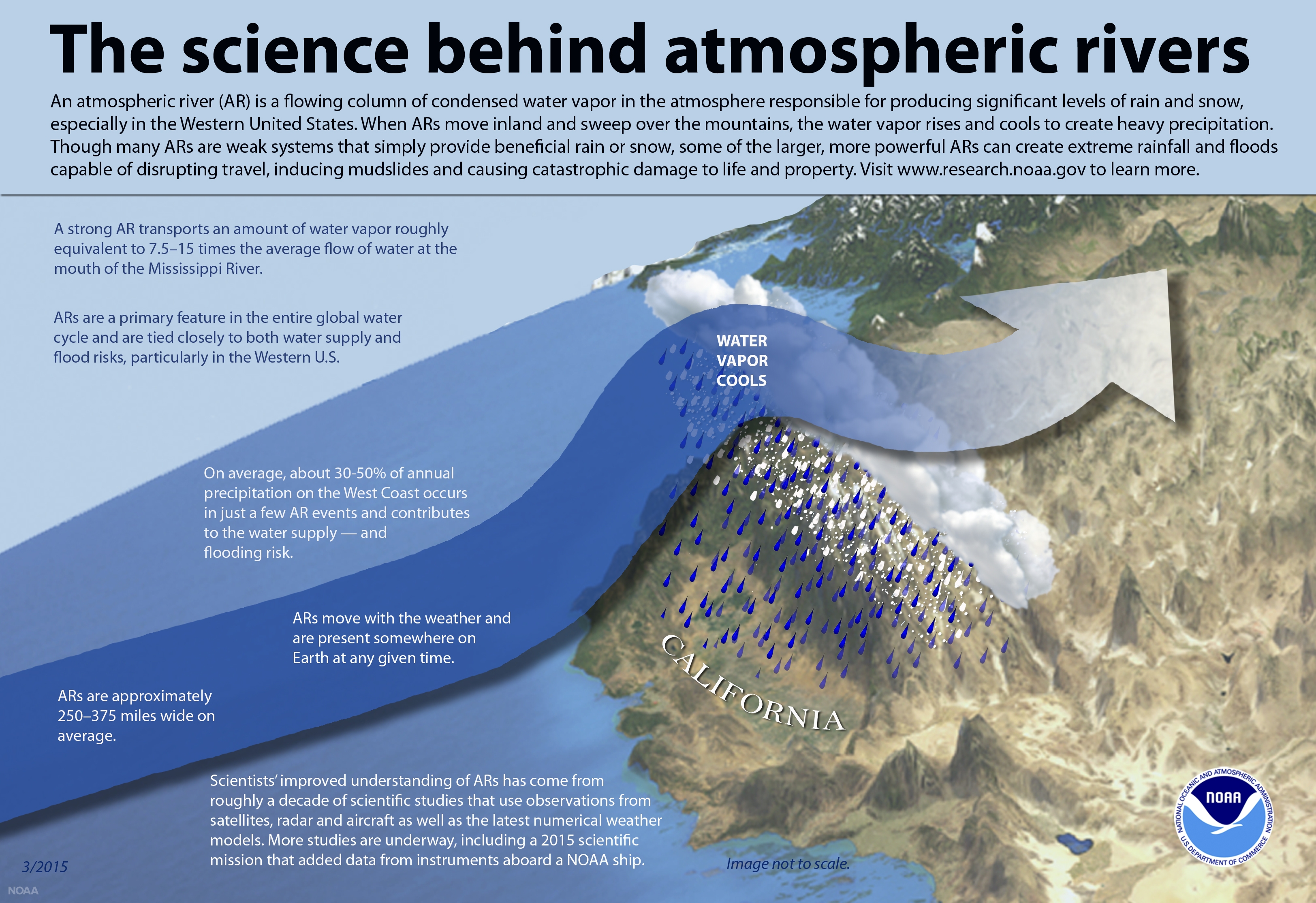 The U.S. Air Force Reserve "Hurricane Hunters" will station WC-130J Super Hercules aircraft at the U.S. Coast Guard Air Station Barbers Point in Hawaii and at Travis Air Force Base in Vacaville, Calif., and NOAA will station a Gulfstream IV (G-4) aircraft outside of Seattle, Wash. The flights are intended to be scheduled on short notice based on evolving forecasts as atmospheric rivers develop.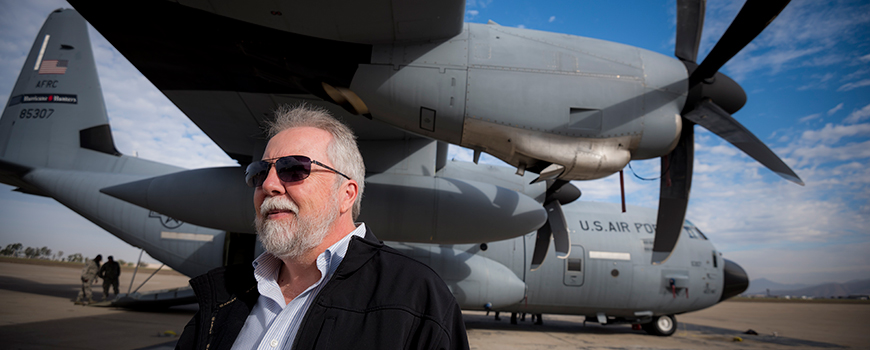 [CW3E Director Marty Ralph with WC-130J aircraft at San Diego's Brown Field. Photo: Erik Jepsen]
During these flights, crew members will deploy dropsondes from the interior of the aircraft at selected locations in transects across atmospheric river storms. The dropsondes carry instruments that measure water vapor content, wind speed and direction, and other variables. The data captured will be utilized to test new methods for improving the prediction of atmospheric rivers and their heavy precipitation on the U.S. West Coast, said Marty Ralph, a research meteorologist and director of the 
Center for Western Weather and Water Extremes 
at Scripps. These measurements will be used in the National Weather Service's operational weather forecast models, as well as other major global modeling centers. Predicting atmospheric rivers is vital to the economic future of California, a state prone to drought that is also one of the most agriculturally productive regions in the world. The use of aircraft to deploy sensors to improve hurricane predictions has been in place for decades.  This recon project brings this approach to the West Coast by targeting atmospheric rivers to improve forecasts of heavy West Coast precipitation.  Better atmospheric river forecasts have the potential to support water resource management, avoid catastrophic flooding, and be able to better withstand prolonged drought. This effort is also supported by the U.S. Army Corps of Engineers and California Department of Water Resources.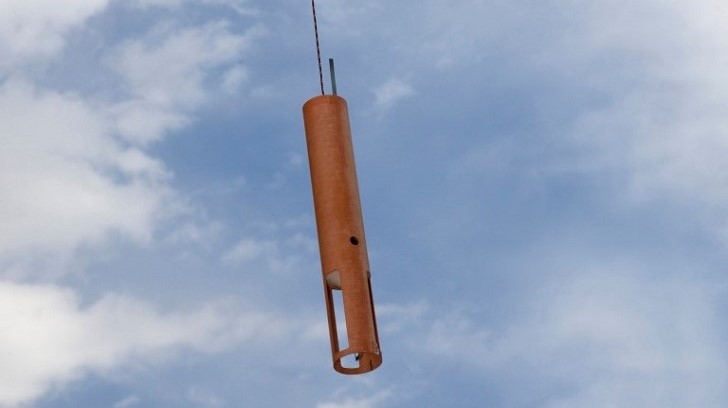 [Reconnaissance dropsonsde]
WC-130J flight availability for science missions is anticipated to continue through the end of February. G-4 flight availability begins runs through Feb. 10.  Reconnaissance missions are dependent on storm activity. The forecasting and modeling team that makes decisions on flight planning includes scientists from Scripps Oceanography, the National Weather Service, the National Center for Atmospheric Research, Naval Research Laboratory, and additional university partners. Edited for WeatherNation by Meteorologist Mace Michaels