TROPICAL DEPRESSION ELEVEN-E
We now have two tropical systems churning in the Eastern Pacific. Newly formed Tropical Depression 11-E is strengthening about 250 miles south southeast of Puerto Angel, Mexico. 11-E will likely become a Tropical Storm with 40 mph winds by Sunday afternoon. A ridge to the north of the system will steer it on a west northwesterly trajectory, parallel to the southern Mexican coastline over the next 72 hours. After that, low pressure system to the west will push 11-E to the north. Sea surface temperatures are sufficiently warm to allow this tropical system to strengthen, however, it is moving into an area of unfavorable upper level winds. We also need to monitor two other potential areas of tropical development and their possible interactions with this system.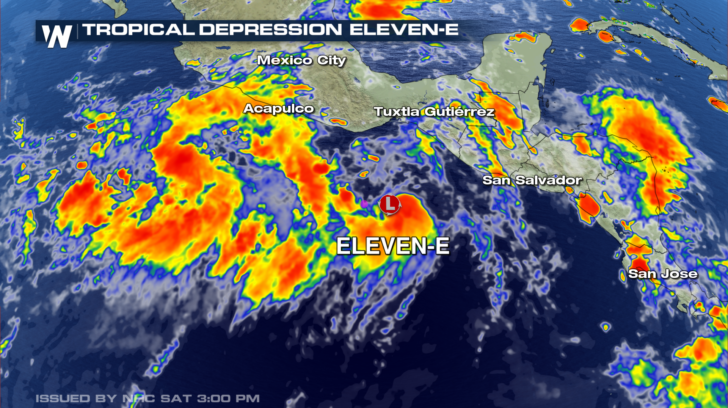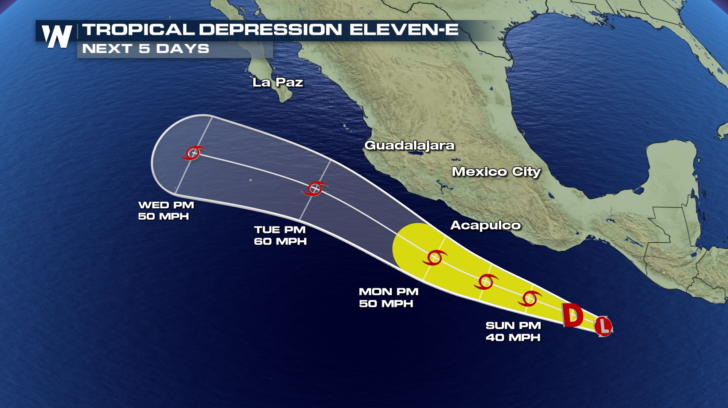 HURRICANE HECTOR
Major category 3 Hurricane Hector may be geographically small in size for a tropical system, but it is packing a punch. Because of its compact nature, it will experience frequent, small fluctuations in intensity over the next few days. However, it is expected to stay on the stronger side (between 120-135 mph) over the next few days. A ridge to the north will guide Hector to the west, before a slight northerly push early next week. Unfortunately, that could take the center of circulation closer to the Hawaiian Islands. As of right now, model consensus has the system staying well south of Hawaii. Stay tuned to WeatherNation for updates on any potential forecast changes.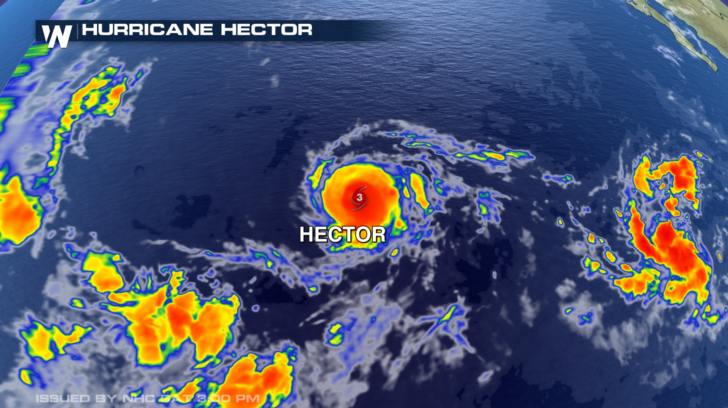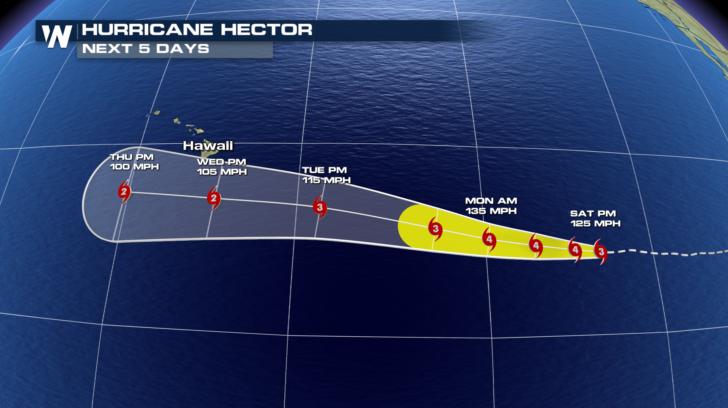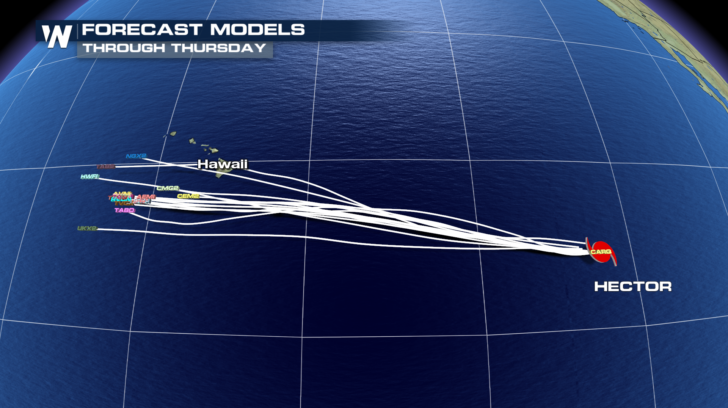 ATLANTIC
After a quiet stretch in the Atlantic this hurricane season, there's a new tropical development to keep an eye on. This latest system has a 30% chance of becoming our next named storm in the Atlantic as of 3:00PM MDT. If it continues to strengthen as it moves SSW it would be on track to become "Debby," only our fouth named Atlantic storm this season.