A new tropical low in the Eastern Pacific has a high chance of developing into a tropical cyclone in the next few days as it moves to the west, though it's no direct threat to land at this point. The National Hurricane Center (NHC) put about 70 percent odds on Sunday afternoon that a tropical low in the Eastern Pacific could develop into a named storm in the next five days as it tracks westward.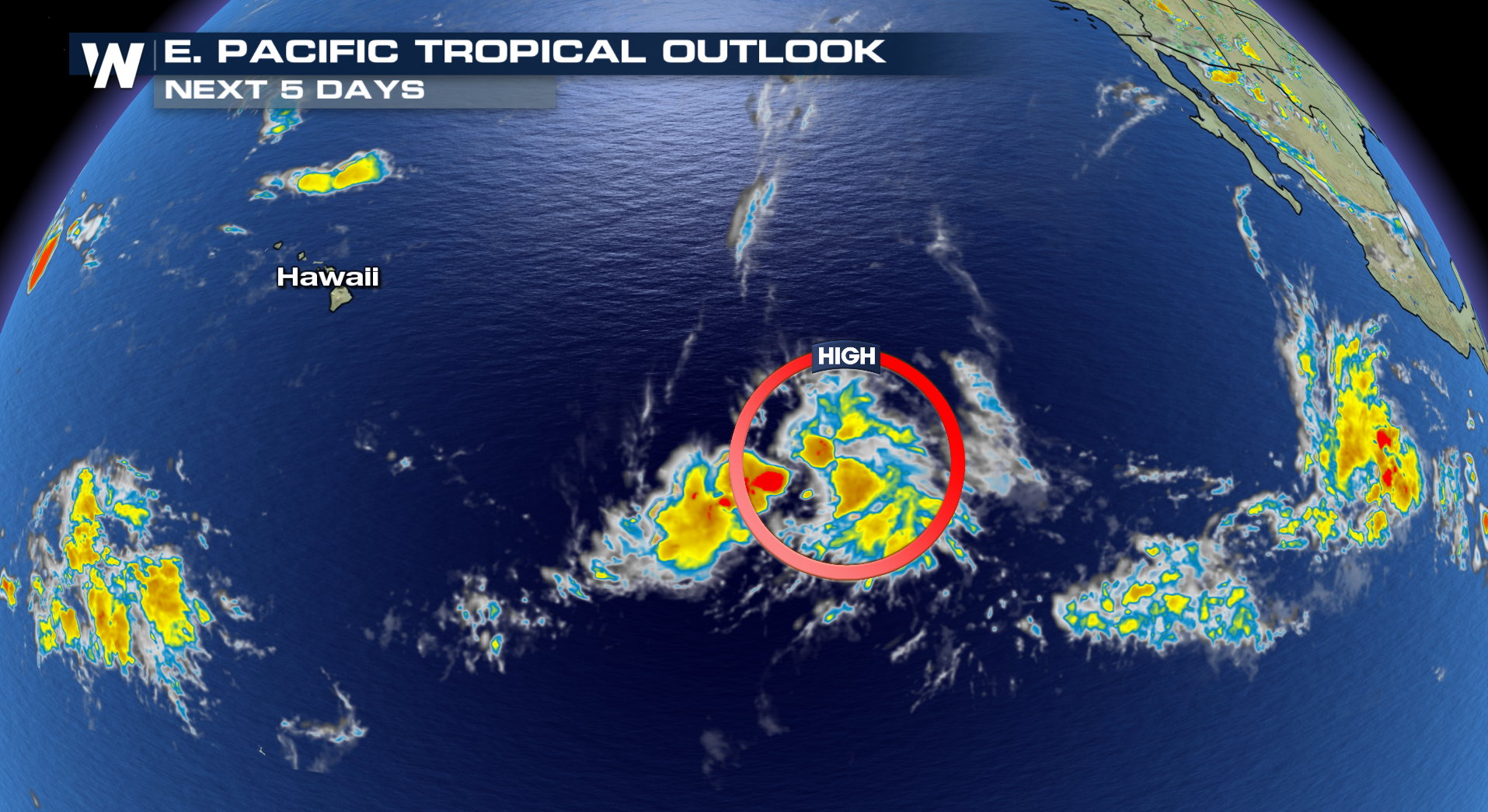 The good news: The system isn't expected to pose a direct impact to land, but it could lead to an enhancement of showers and thunderstorms on the Hawaiian islands next week, depending on how close it passes to the island chain. The majority of the rain at this point, though, appears as if it should stay south of Hawaii.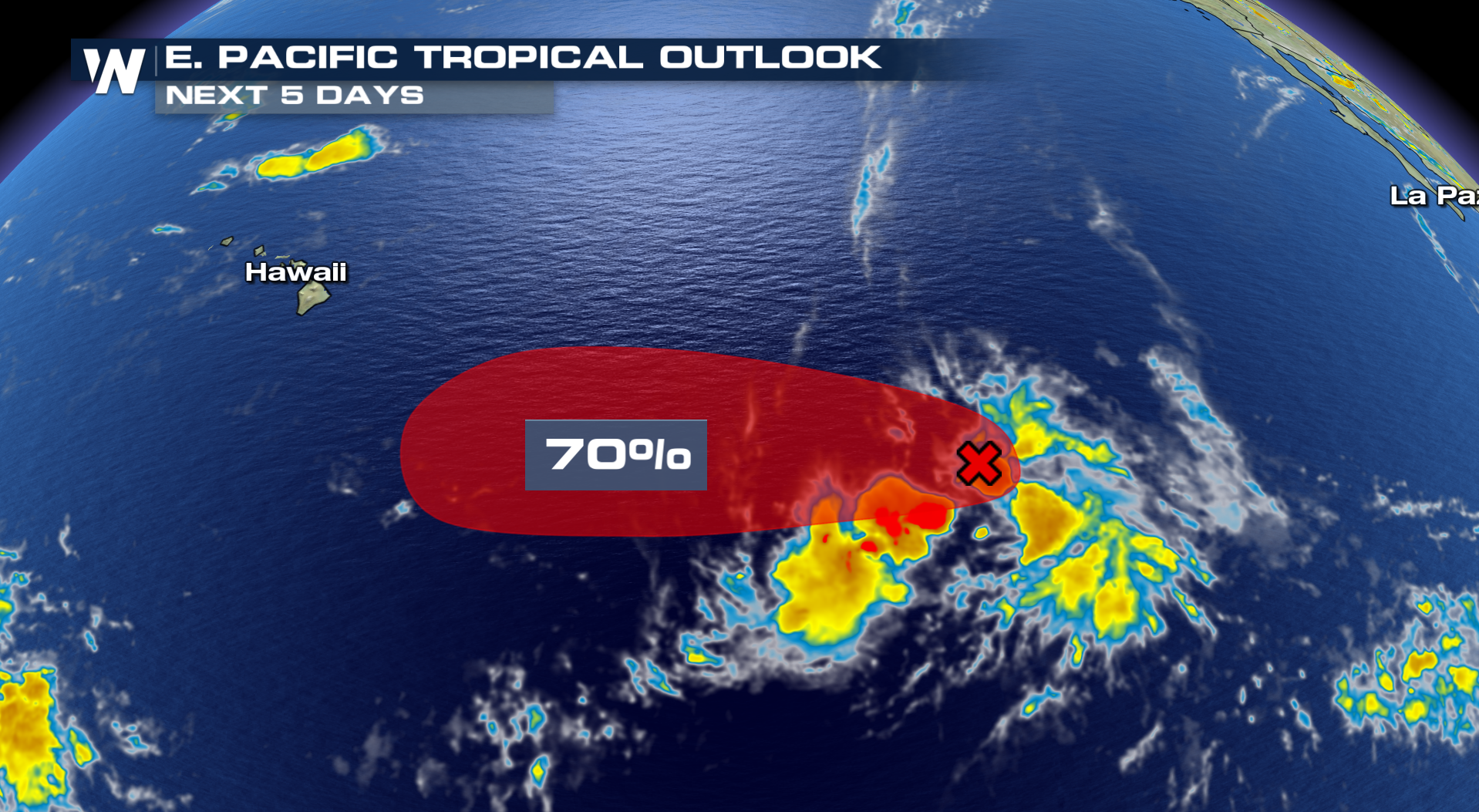 One catch: Because this system is relatively far west for the Eastern Pacific's territory under hurricane center guidelines, it may form in the NHC's Central Pacific zone. Once the system crosses the 40° west longitude line, it would officially be part of the Central Pacific's responsibility, meaning it'd get a different name. In short: If the storm develops into a Tropical Storm east of 140° West, it'd get the name Gilma, falling under the Eastern Pacific territory. If it was west of 140° West,
it'd be named Walaka
, falling under the Central Pacific zone. After an extremely fast start that included two major hurricanes, the Eastern Pacific has overall calmed down considerably in the last few weeks. If this storm develops in the Eastern Pacific, it'd be the seventh named storm of the season here, but the first since Fabio dissipated over a week ago on July 6th.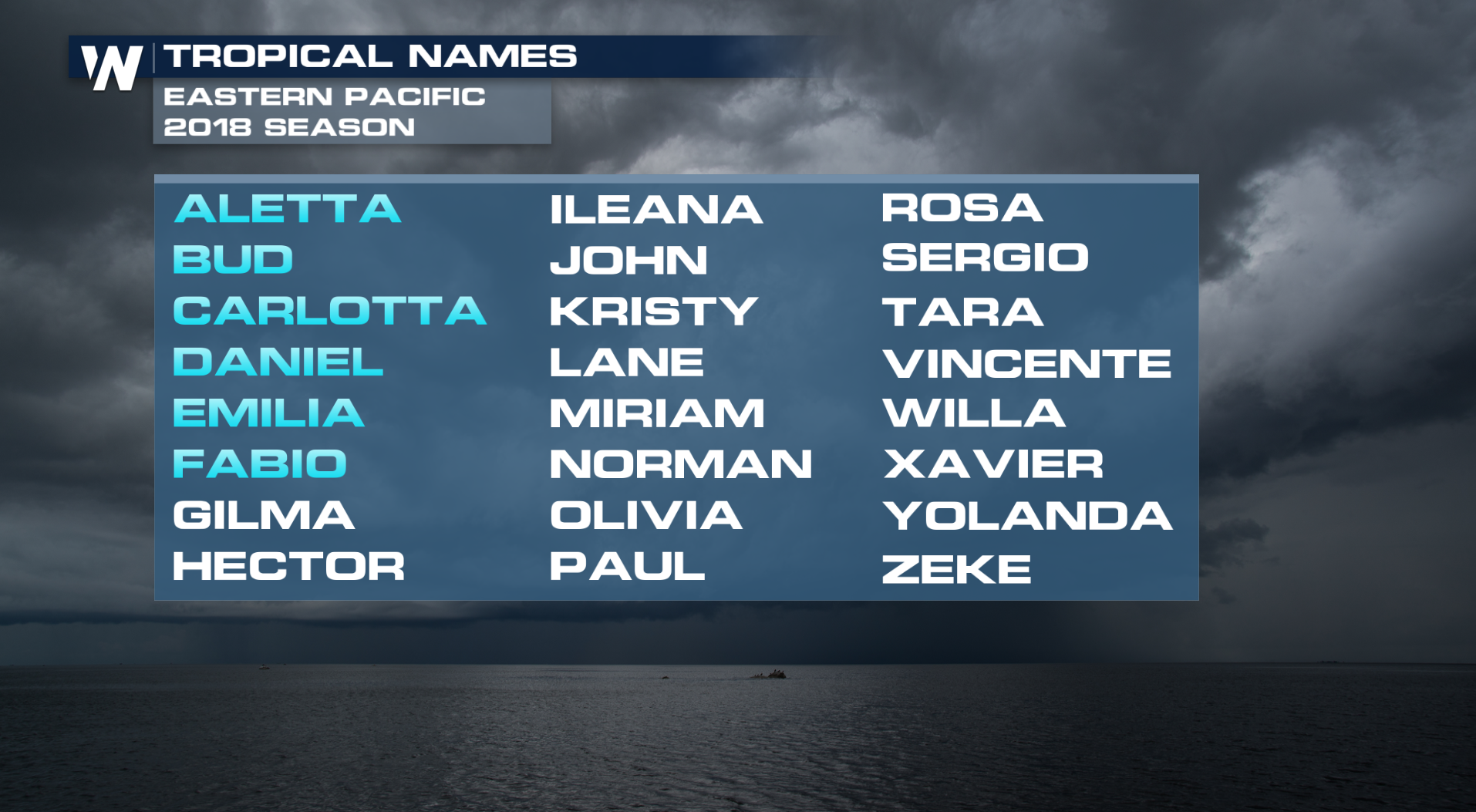 That said, the climatological peak for hurricane season here isn't usually until late August and into September, so there is plenty of time for this basin to produce more tropical activity. Stay with WeatherNation for the latest on the tropics. For WeatherNation: Meteorologist Chris Bianchi