An active weather pattern will end this year and start the next one as a storm system moves from the Plains into the Northeast. Here is a look at the forecast to end 2020 and start 2021.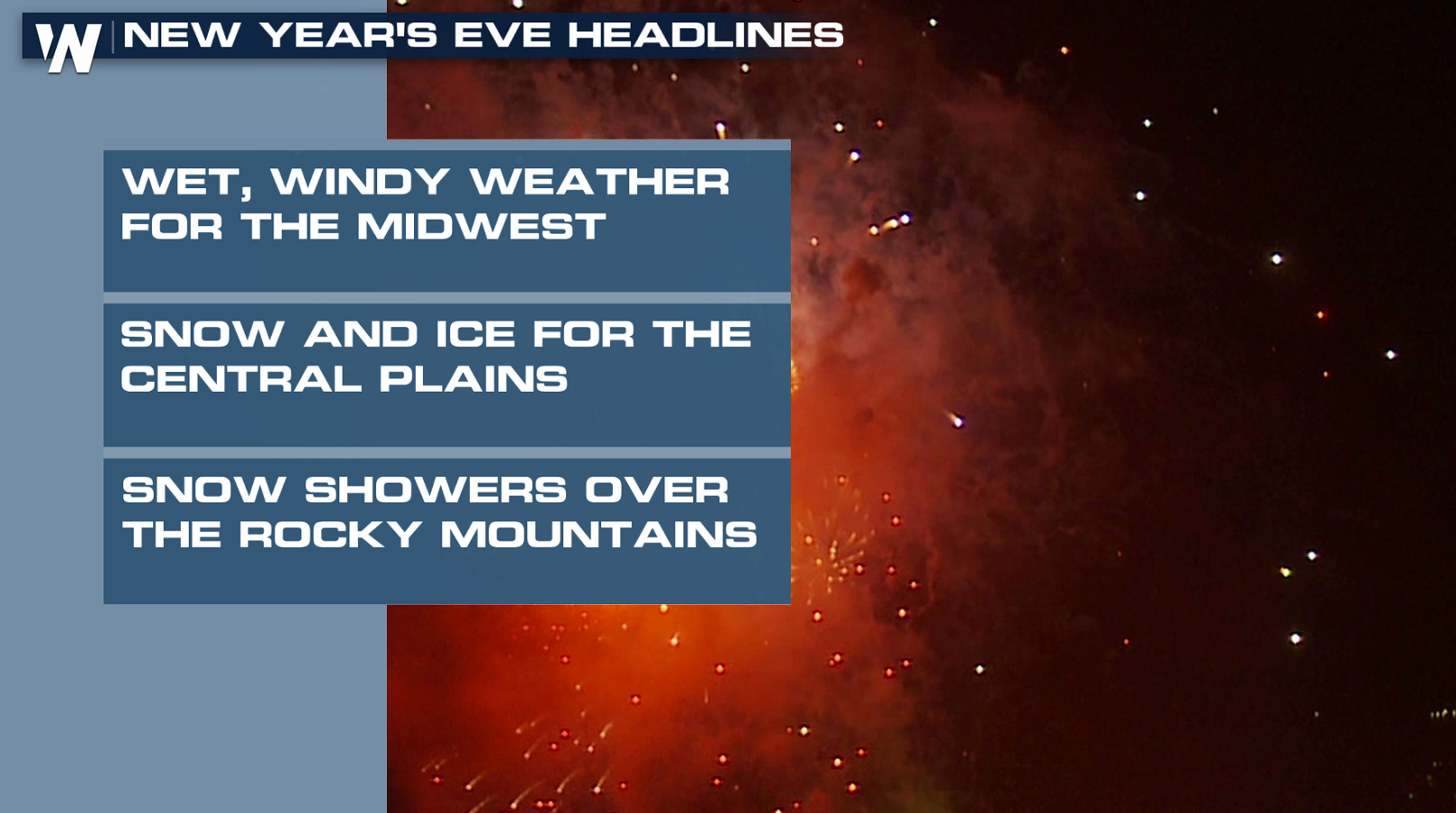 Snow and ice will move through the southern Plains, with showers and thunderstorms along the Gulf Coast through this afternoon (Thursday). As the low pressure center lifts northward, moisture will spread through the central Plains and into the Ohio Valley for Friday (New Year's Day).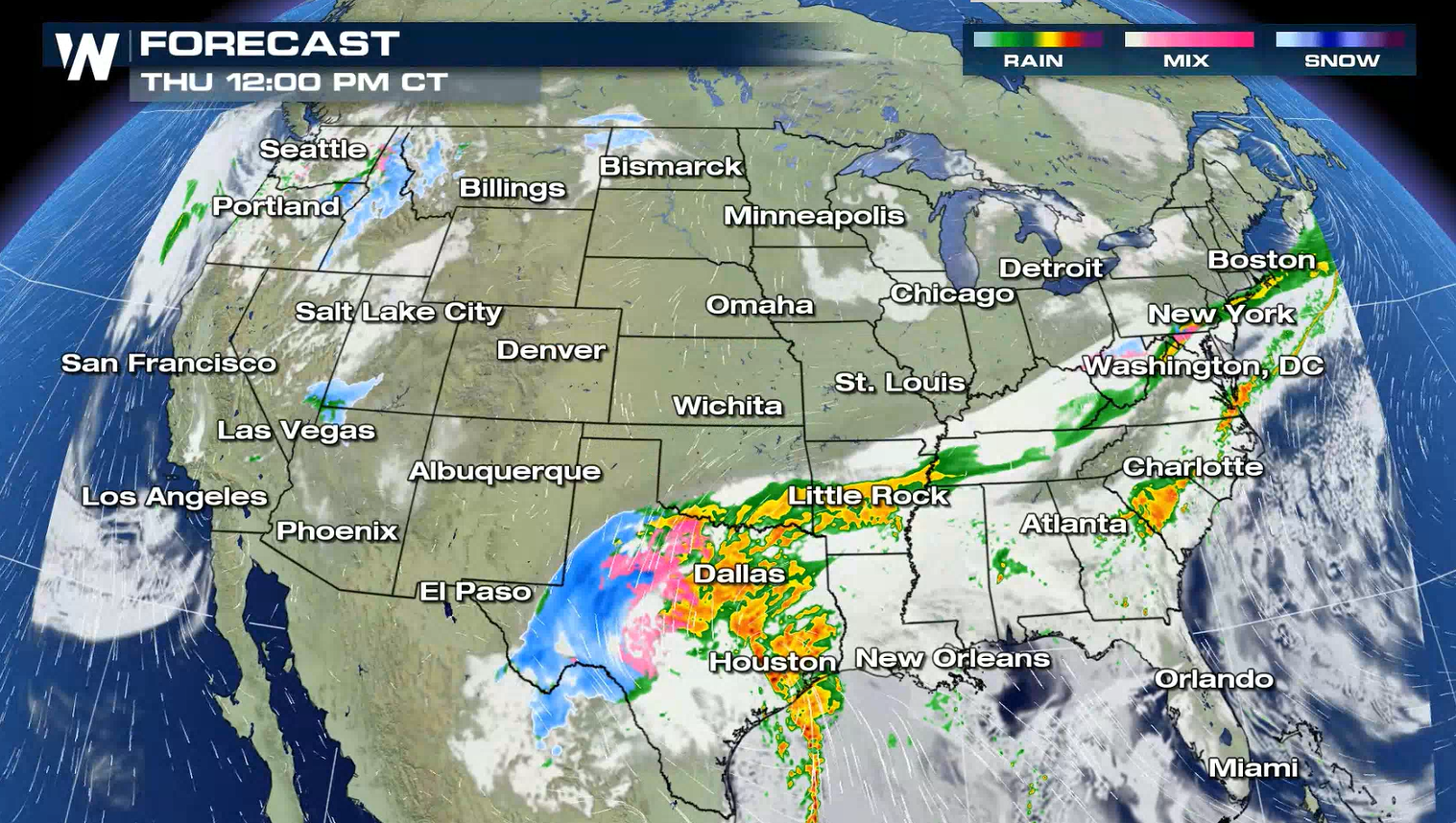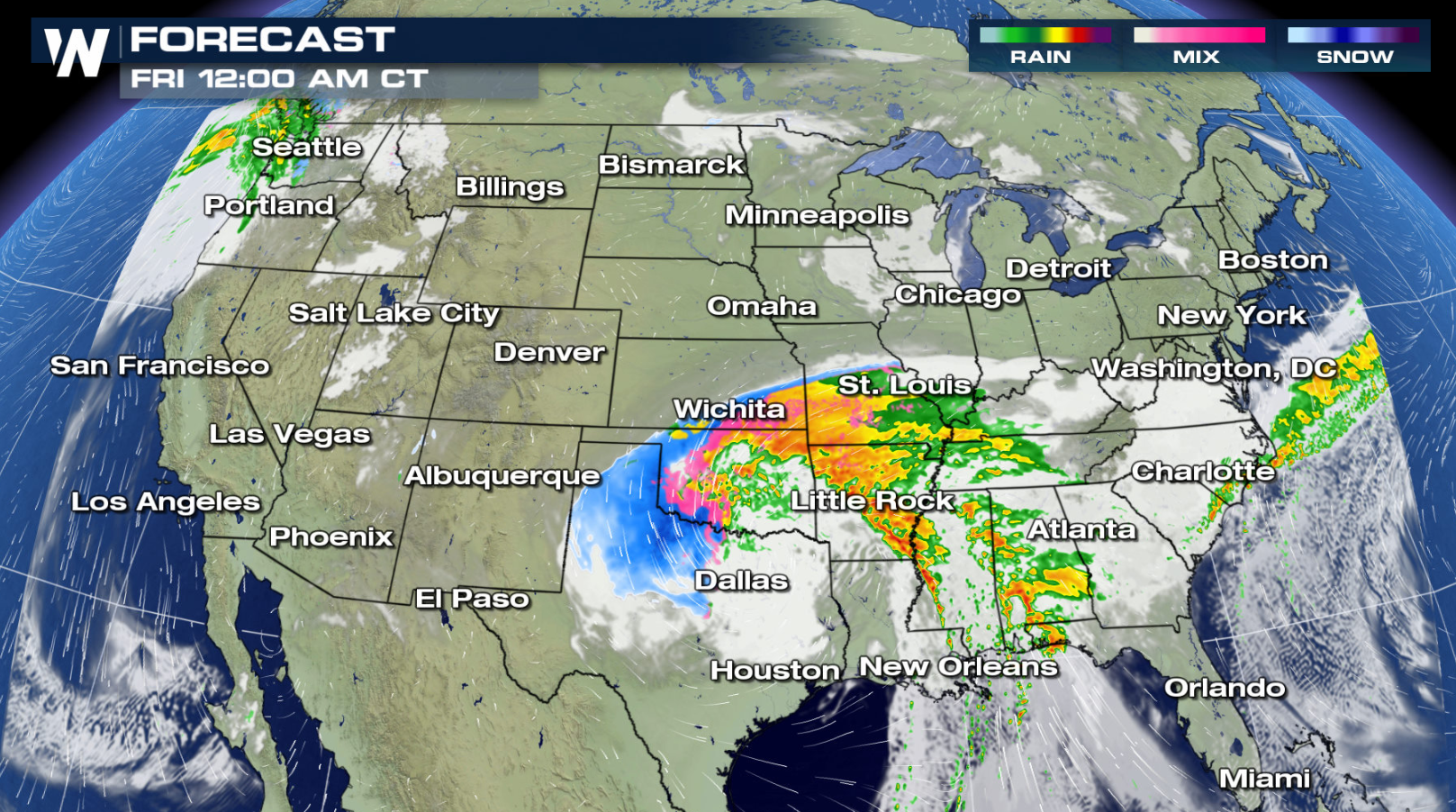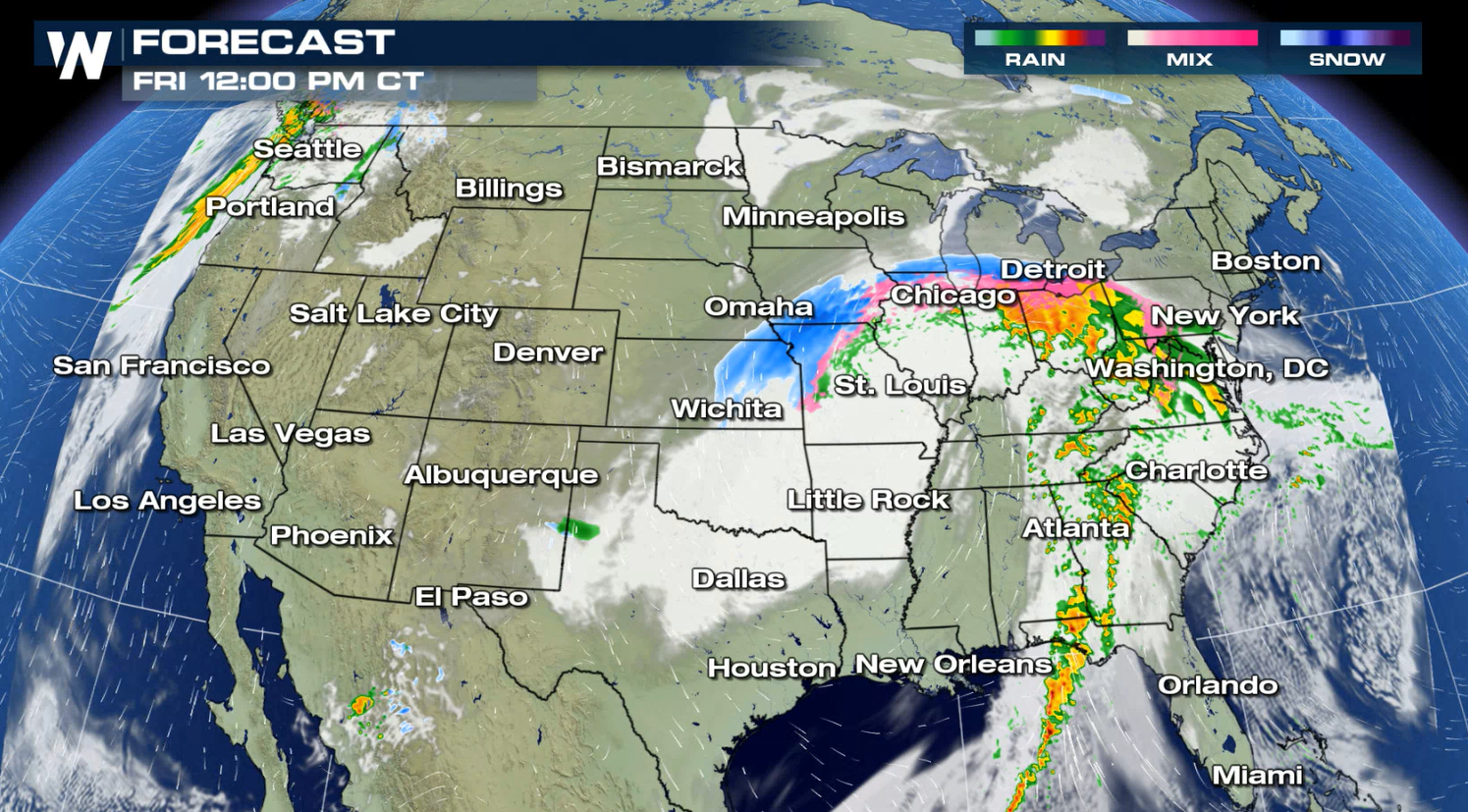 Cold temperatures have settled through the central and southern Plains and will continue into New Year's Day. Below average readings will be felt in the Southwest. The Southeast will be warm to start the New Year.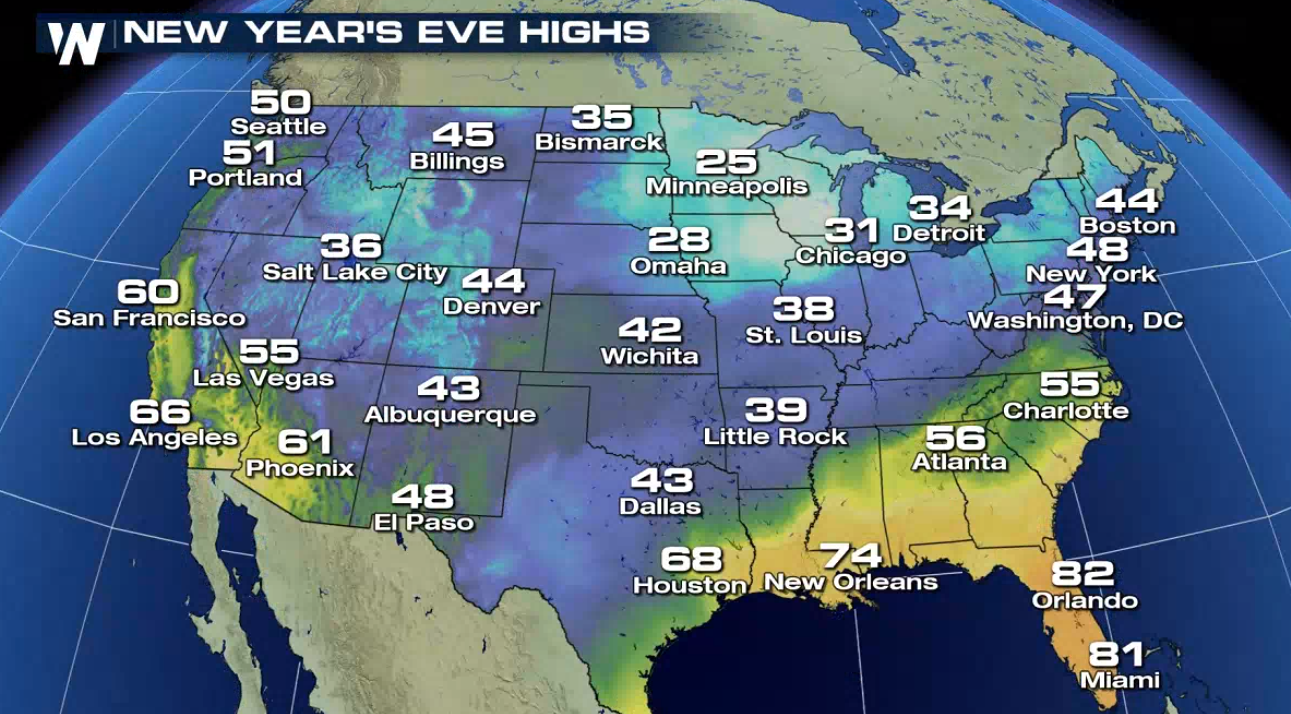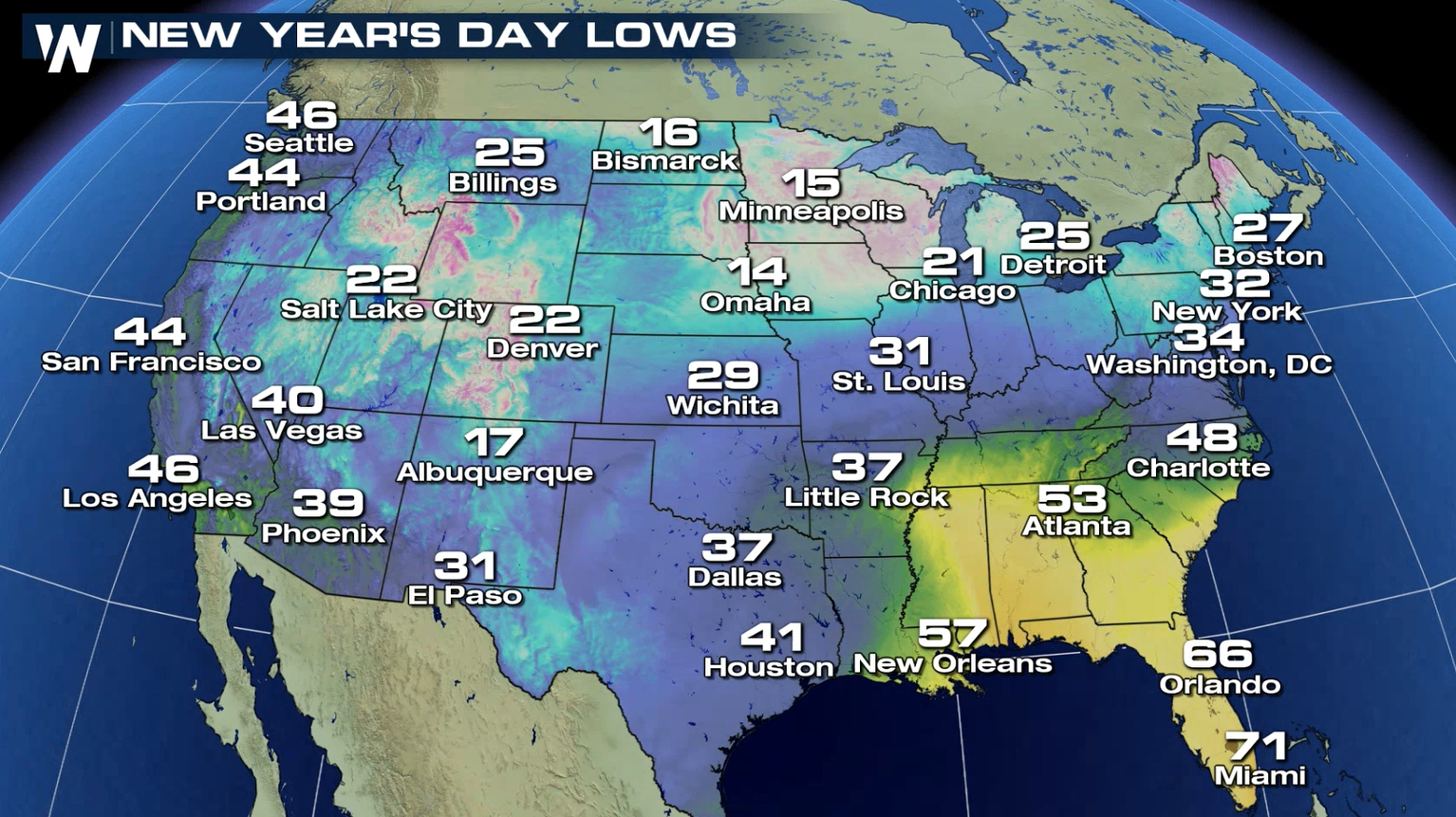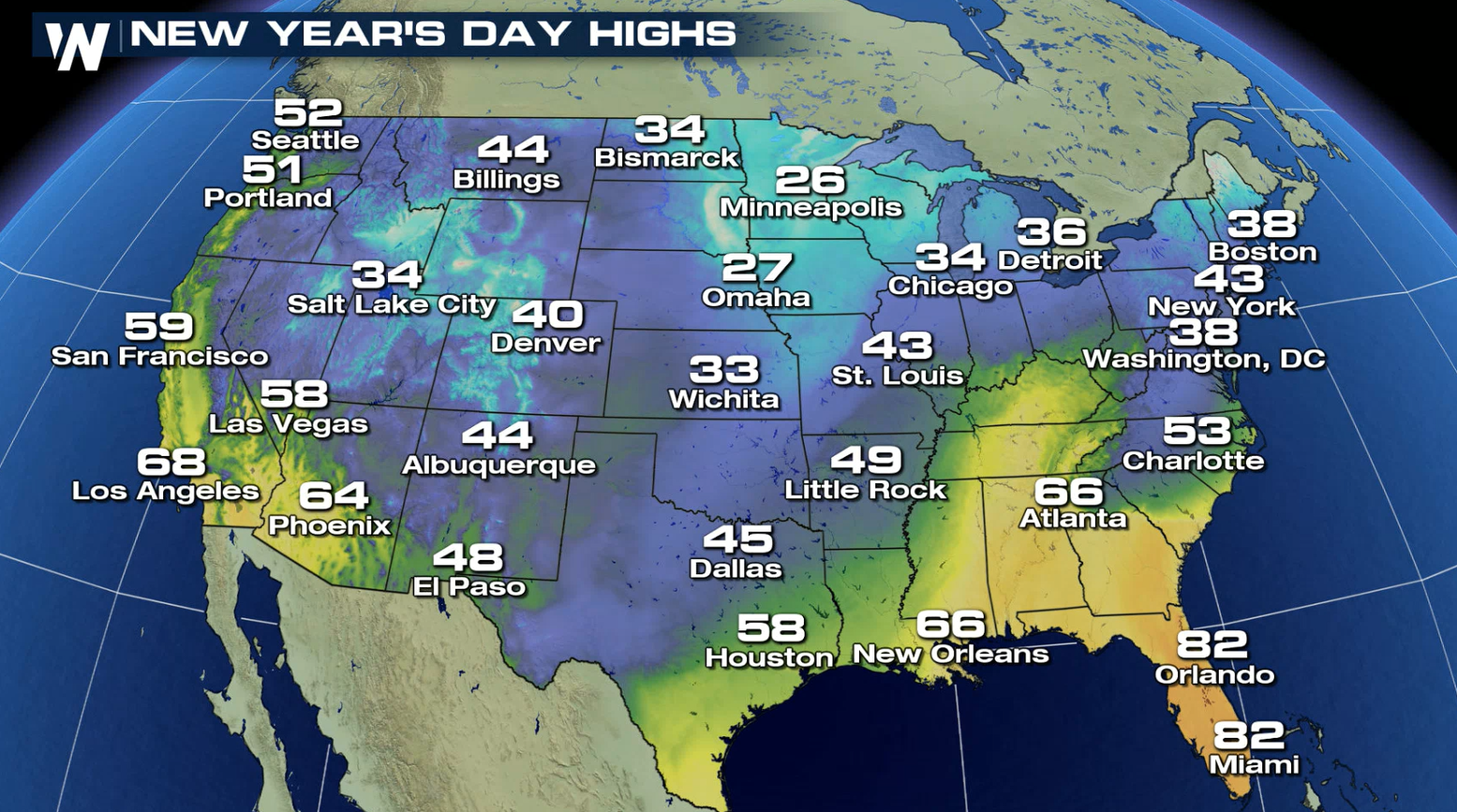 Temperatures will be around average to start 2021 in the Big Apple. There is a chance for rain on New Year's Day.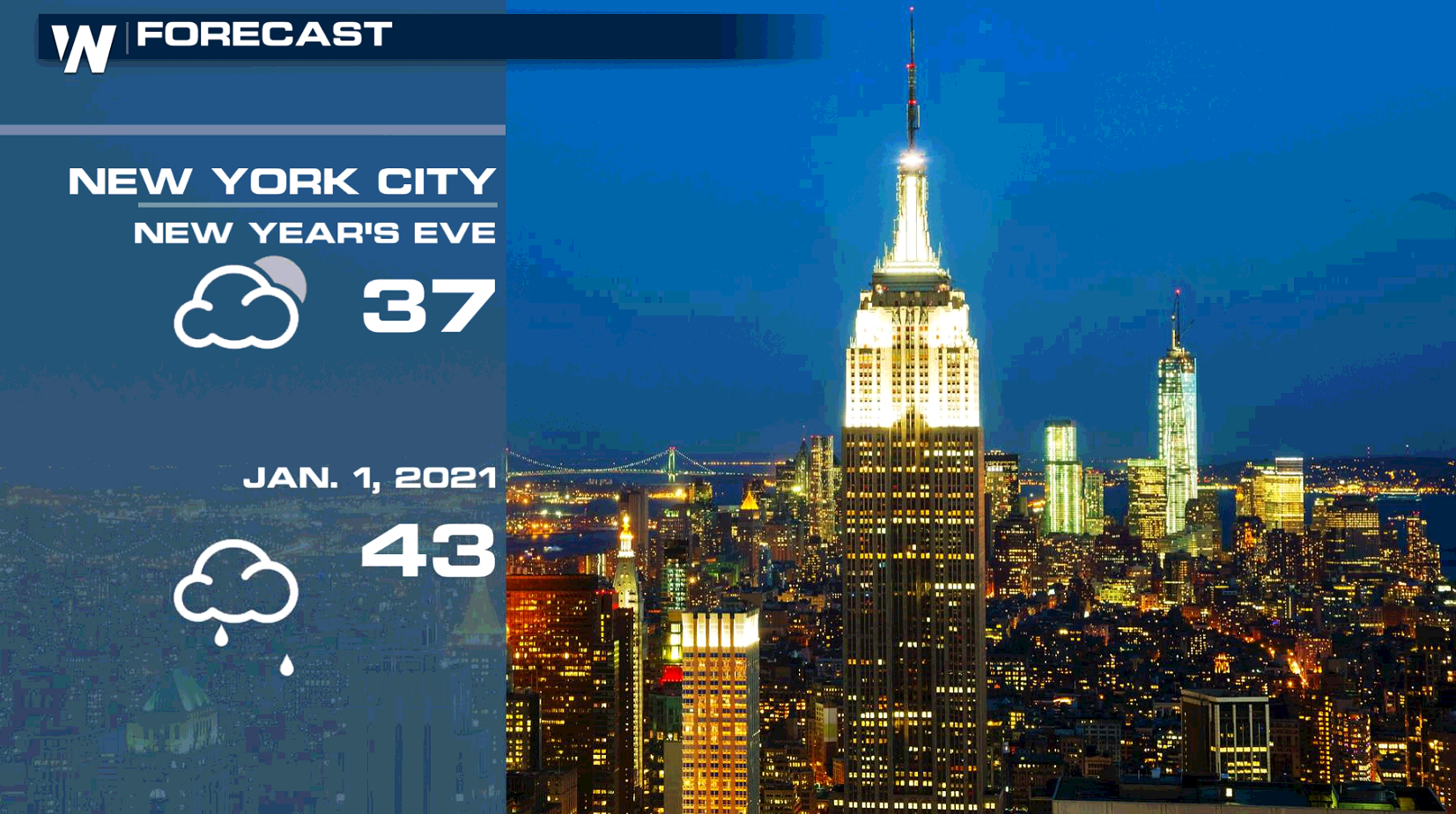 Warm weather will be found in Miami with high temperatures well into the 70s.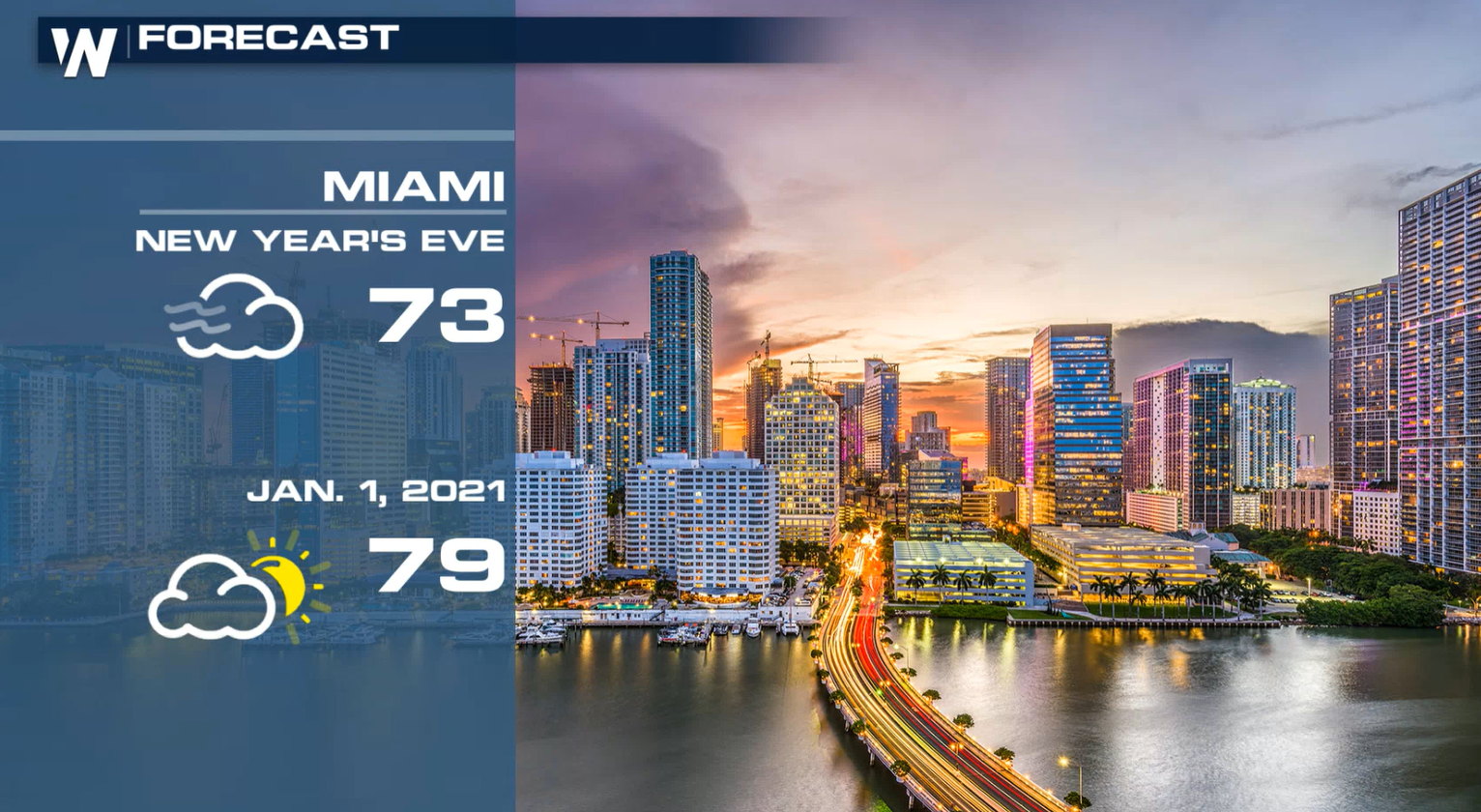 Dry weather will be found in Chicago to end 2020, but 2021 will bring areas of rain, sleet and snow.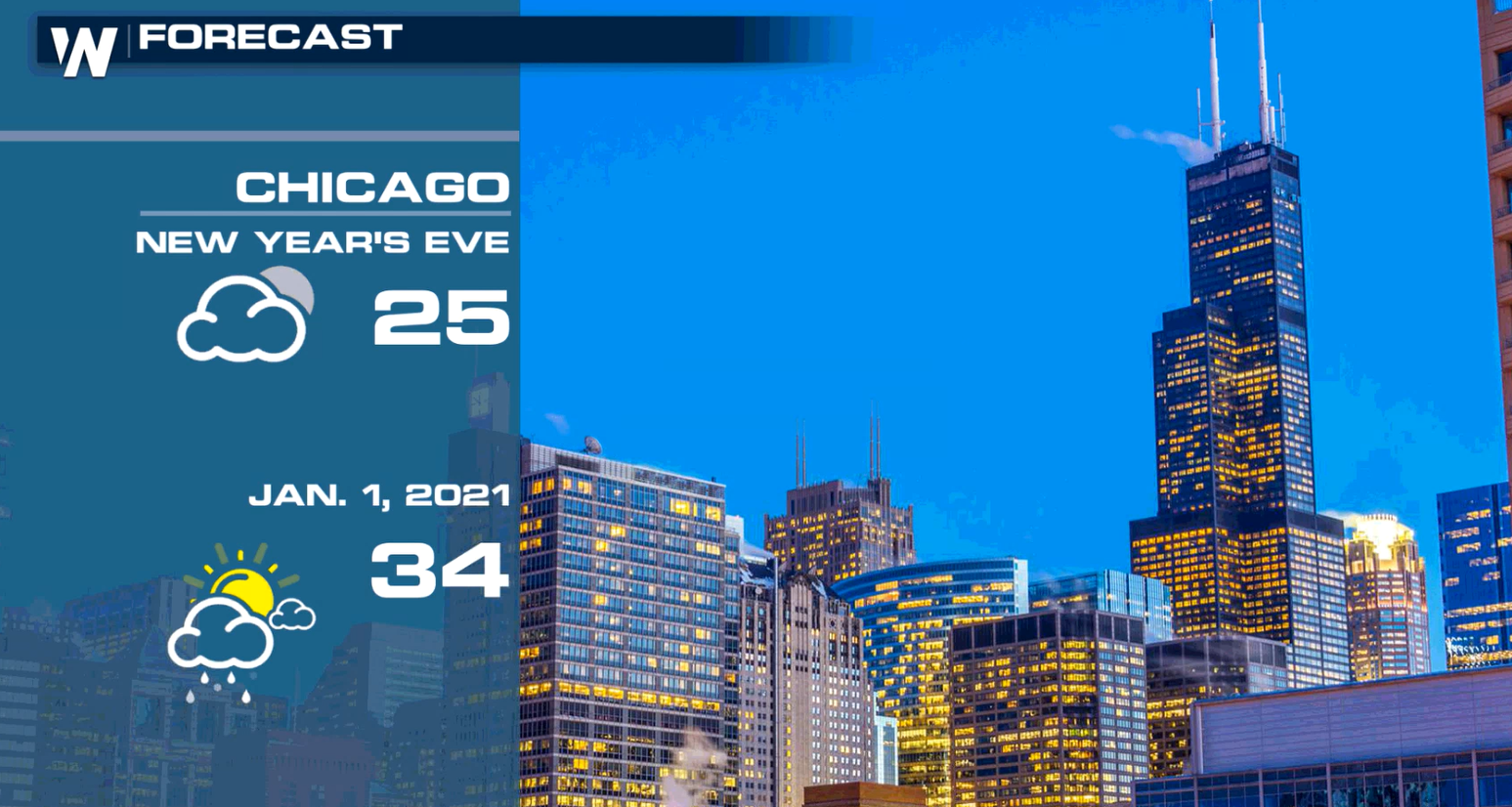 The Southwest will see slightly below average temperatures, including Las Angeles and Las Vegas. The New Year will start dry.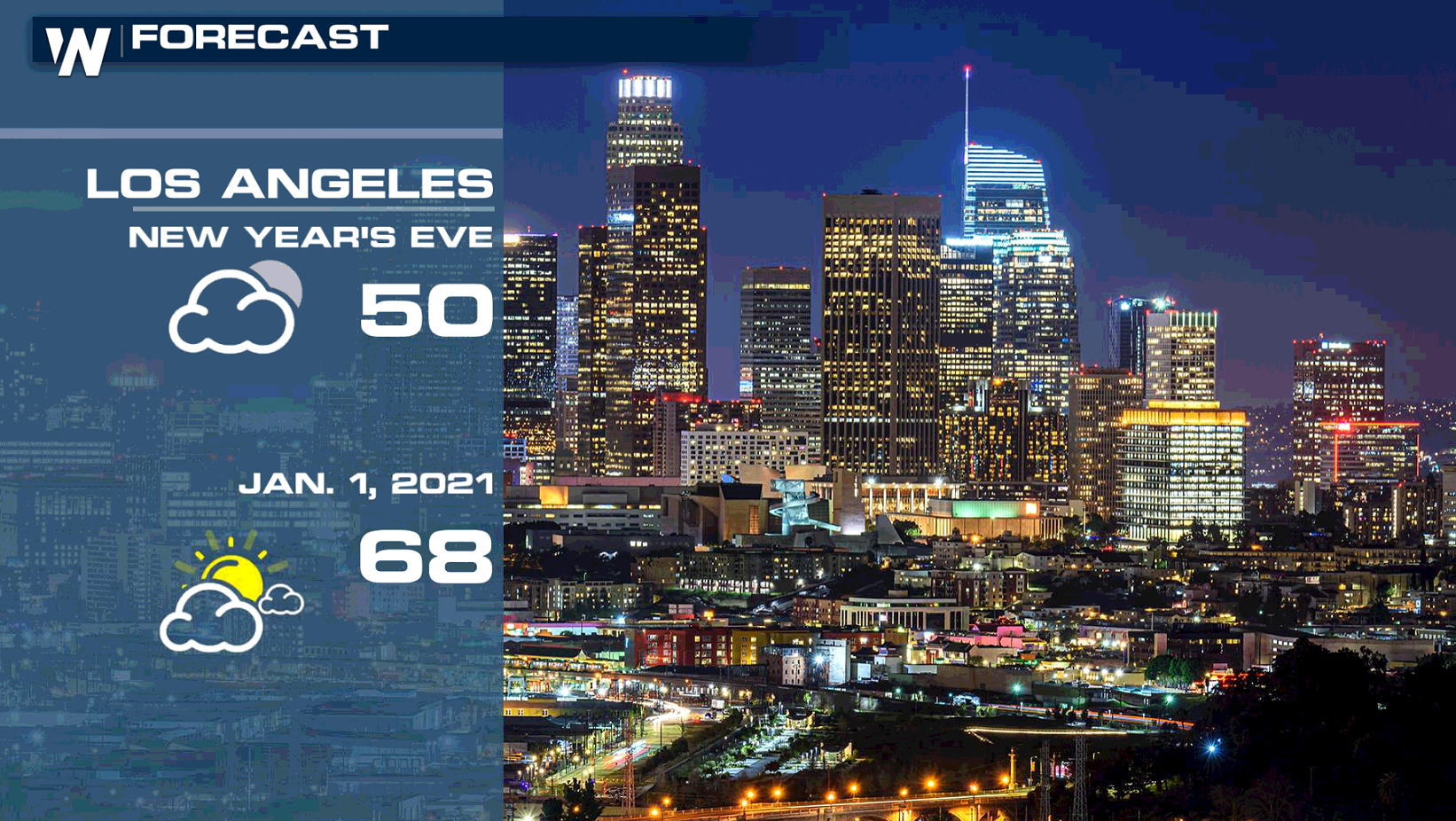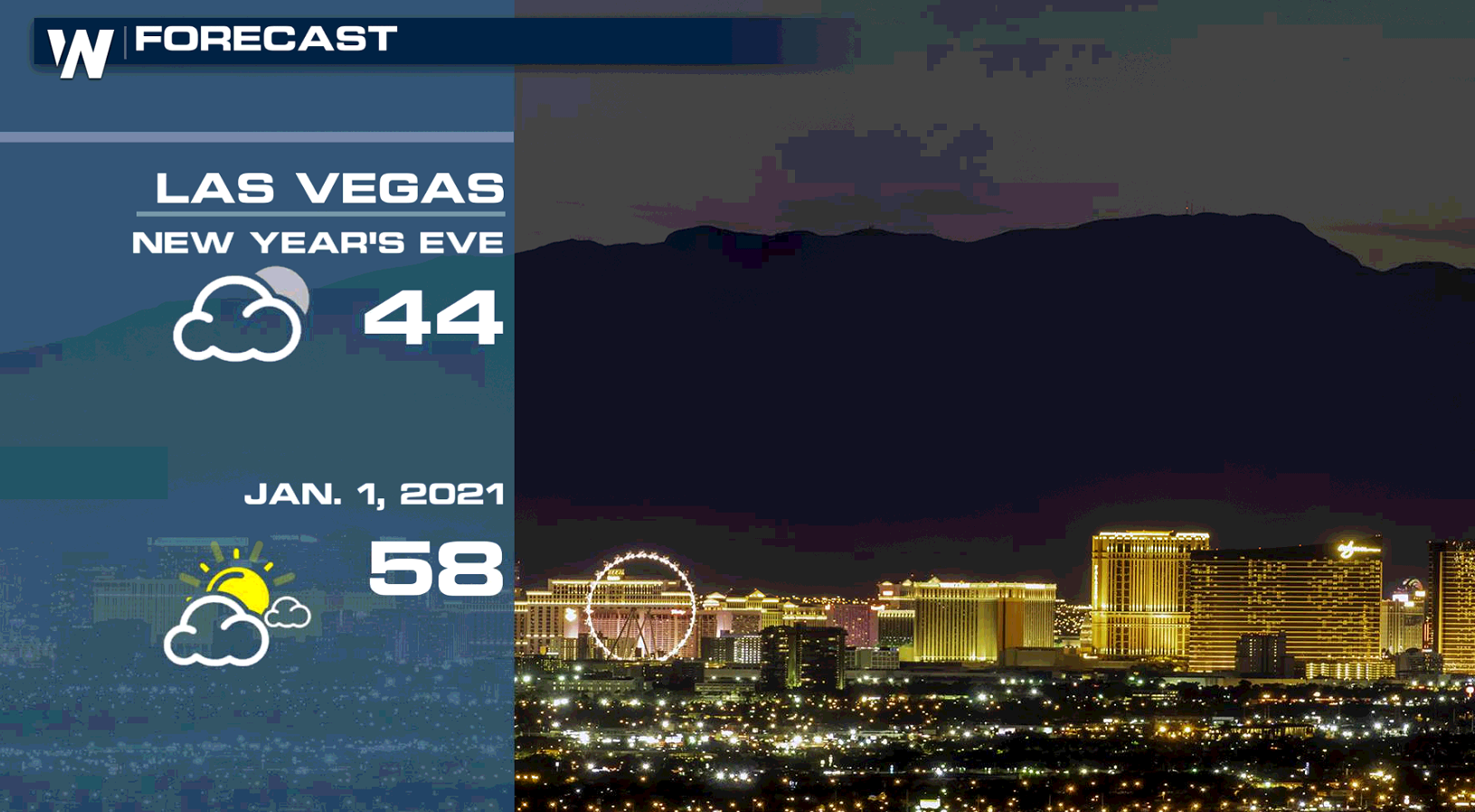 The strong storm system in the southern Plains will swing into the Tennessee Valley and eventually to the East Coast. Heavy snow will continue in West Texas today (New Year's Eve) and build northward into the Central Plains.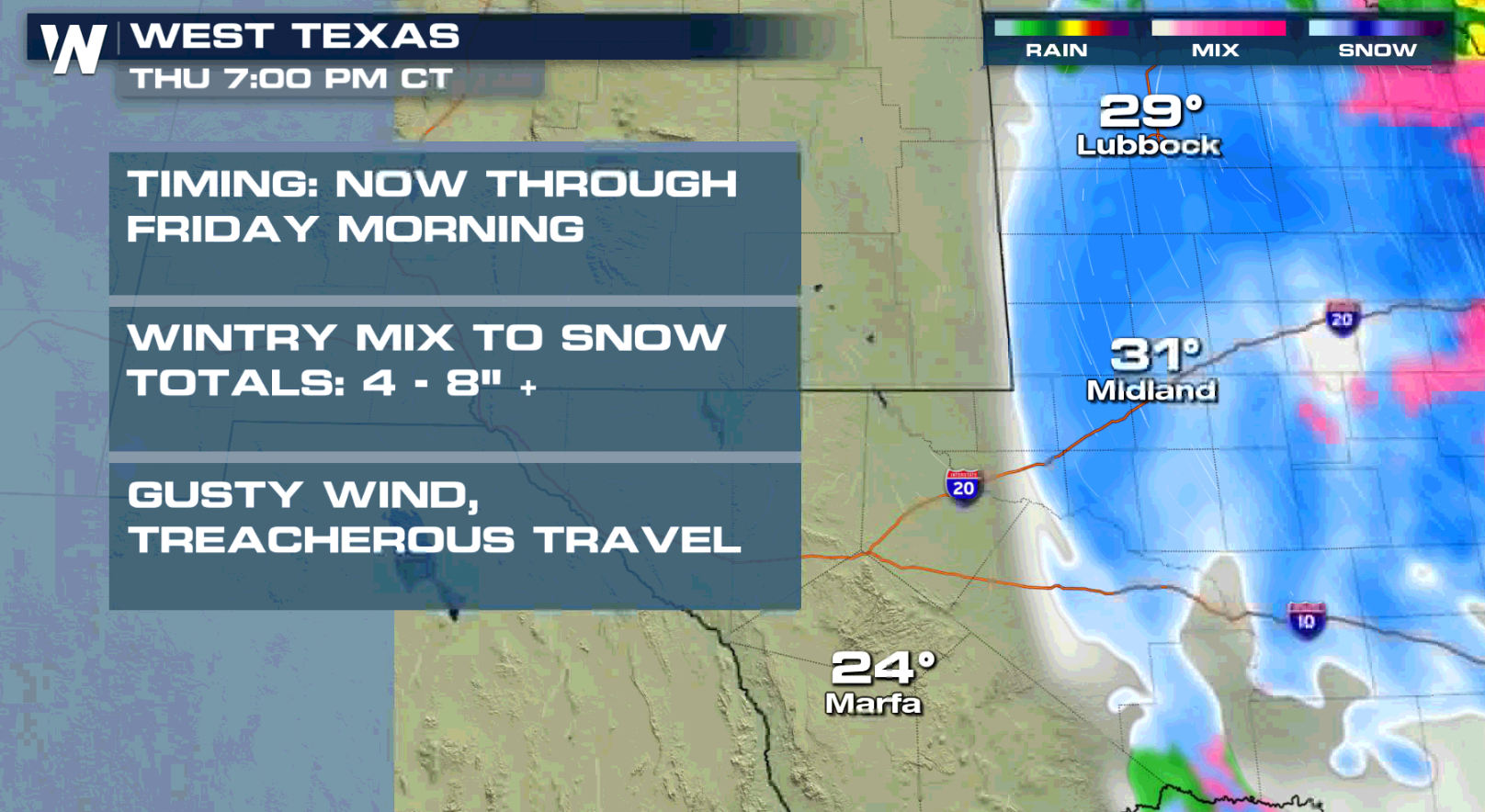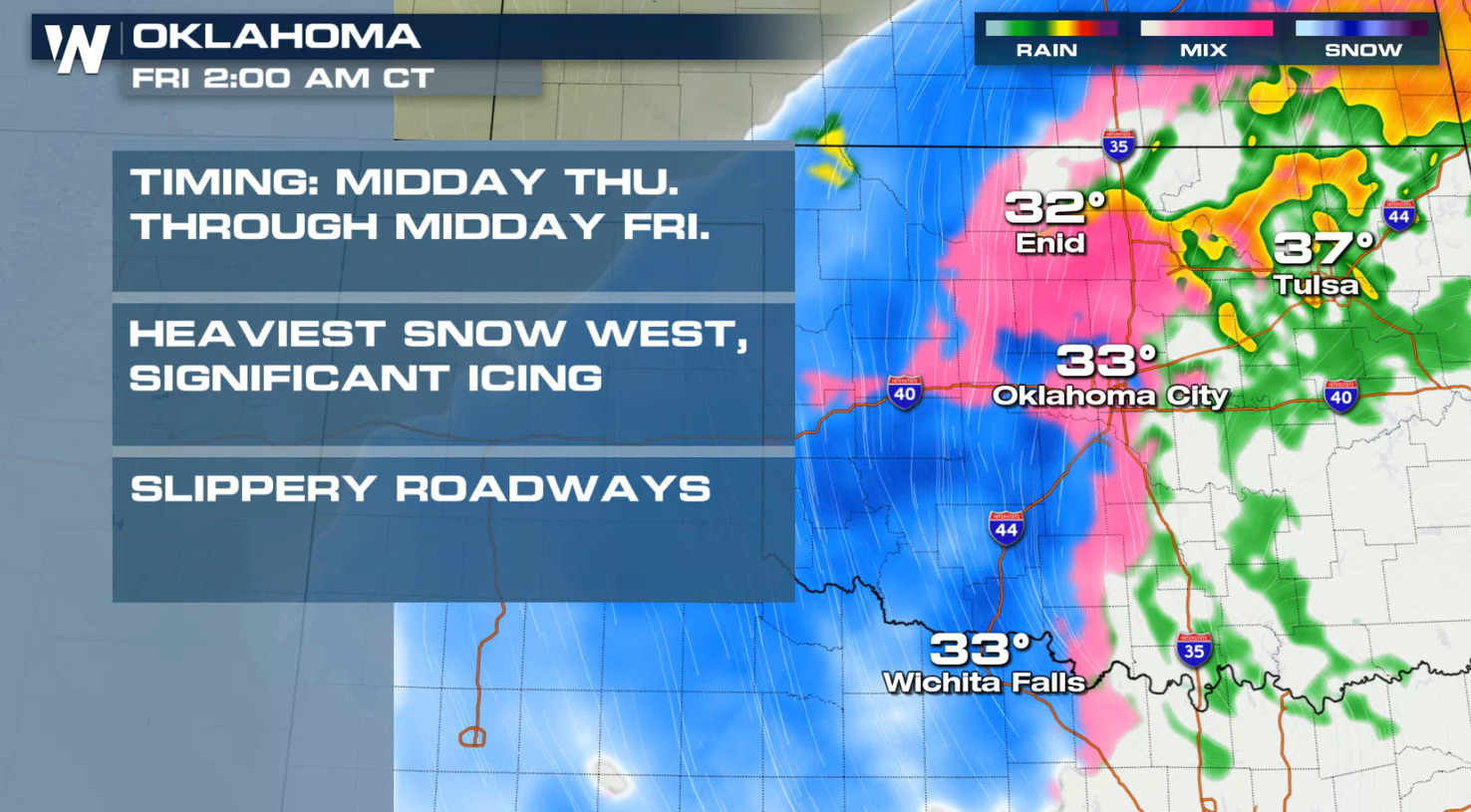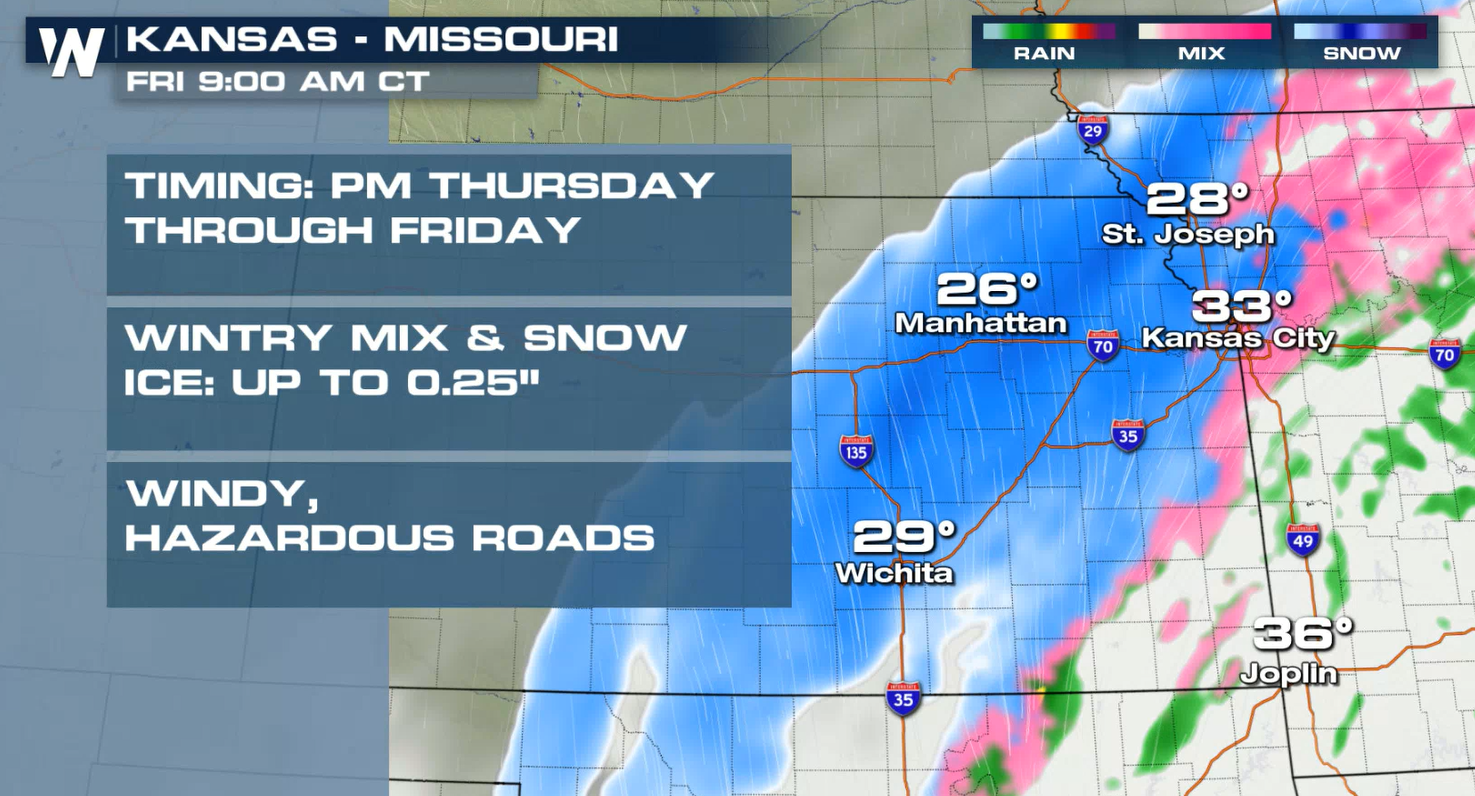 Snow and ice will move into the Great Lakes on New Year's Day, likely lasting into early Saturday.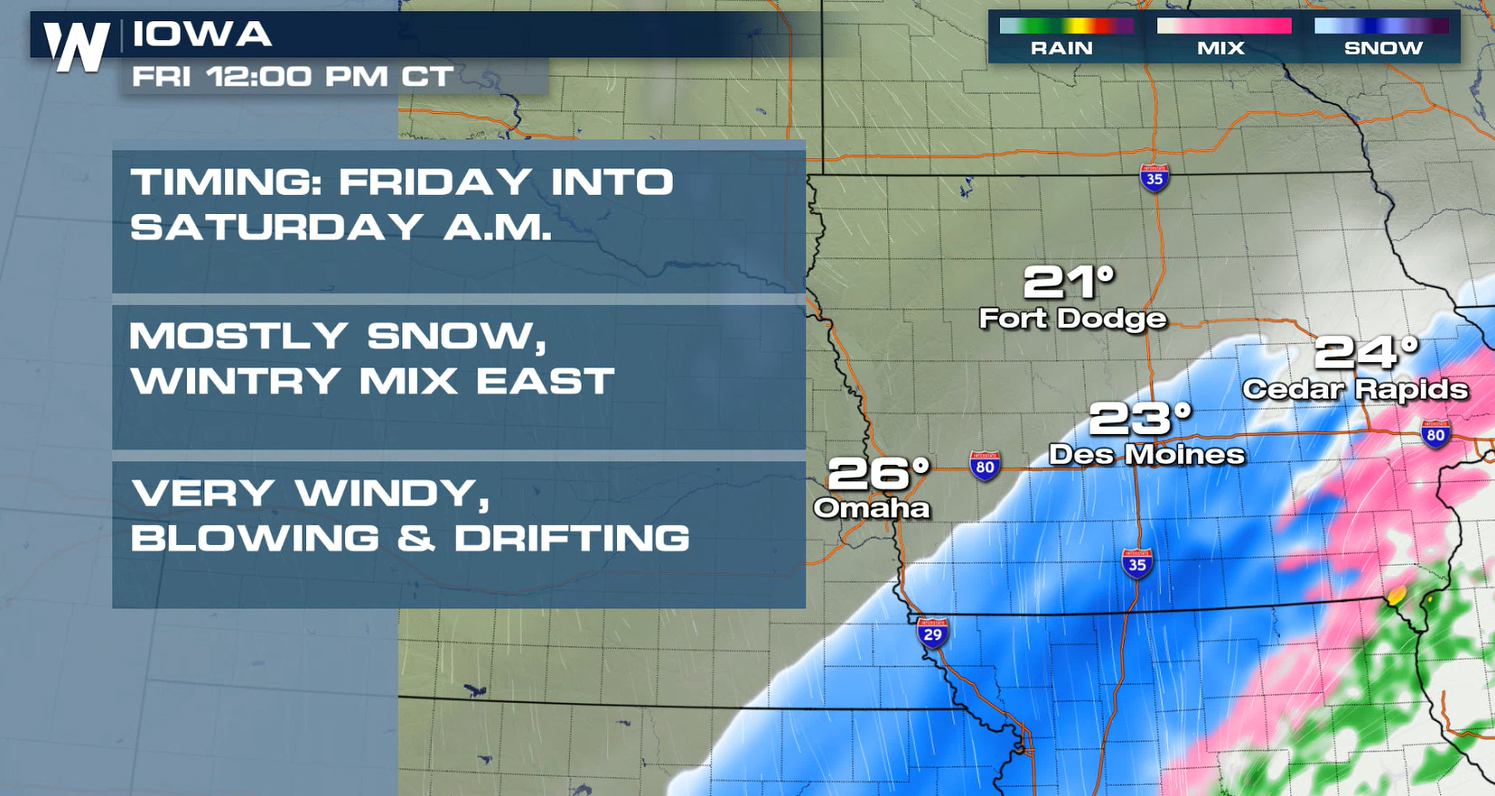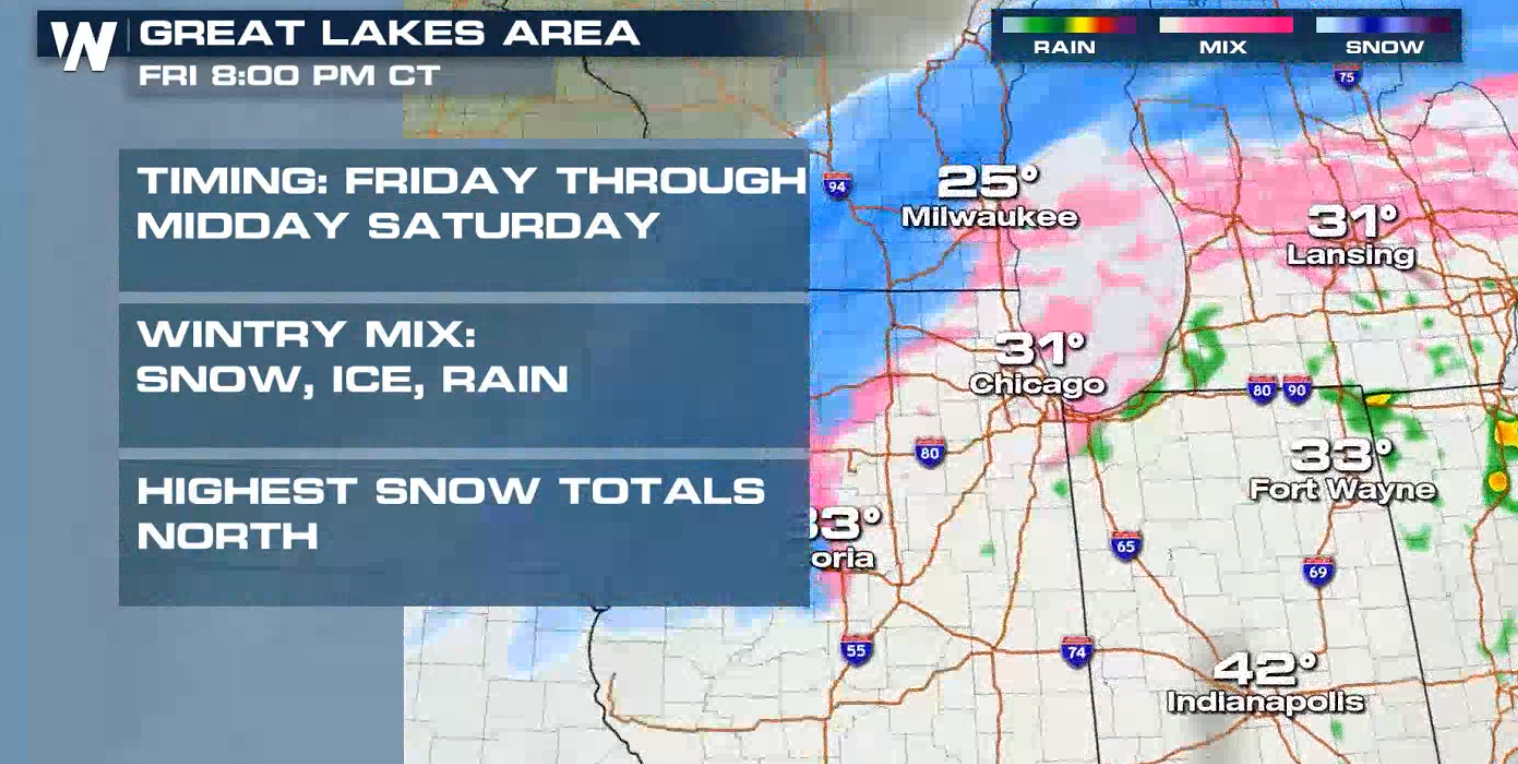 Showers and thunderstorms will move through the lower Mississippi Valley and into the Southeast. Some storms may become severe in the Gulf Coast states.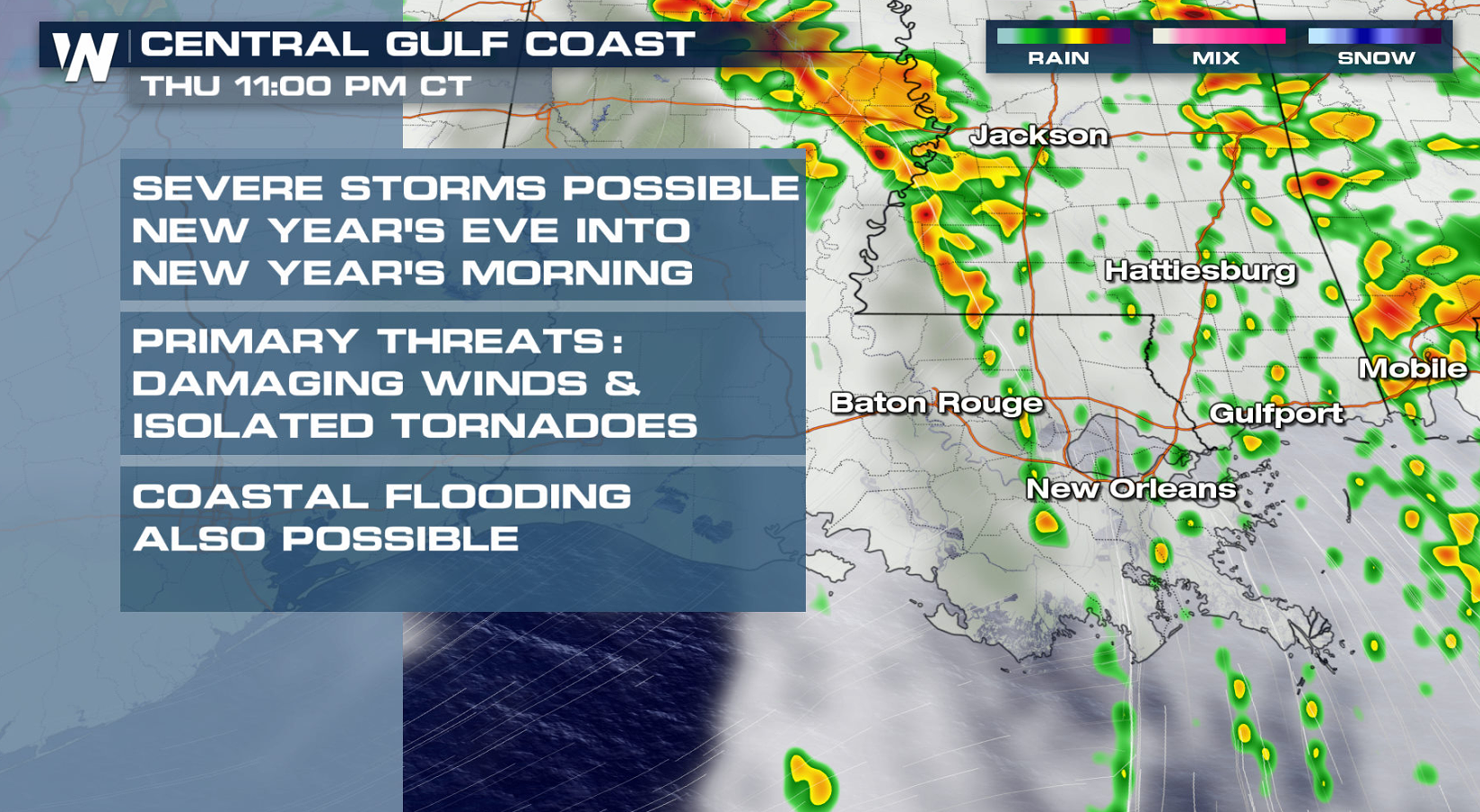 Have a Happy New Year!