Fall and winter become Santa Ana season for southern California. It looks like 2018 will end and 2019 will begin with a round of the signature dry, gusty, fire danger inducing winds. Santa Ana winds are offshore, or northeasterly, winds that descend in elevation in southern California. High pressure over the Great Basin sets up the pattern. As the winds get closer to sea level, they speed up, warm the air and dry things out. This often greatly increases the risk of wildfires.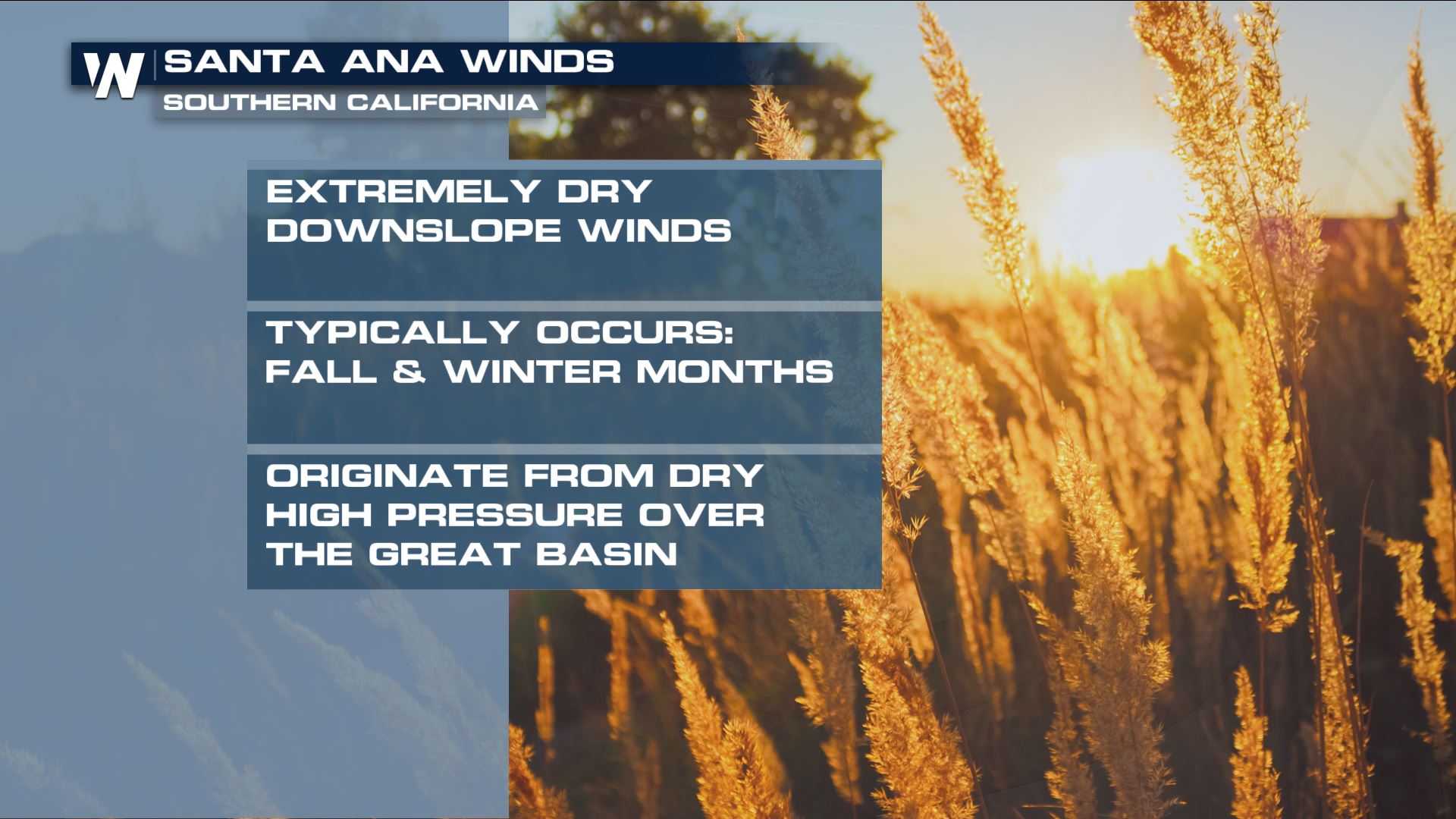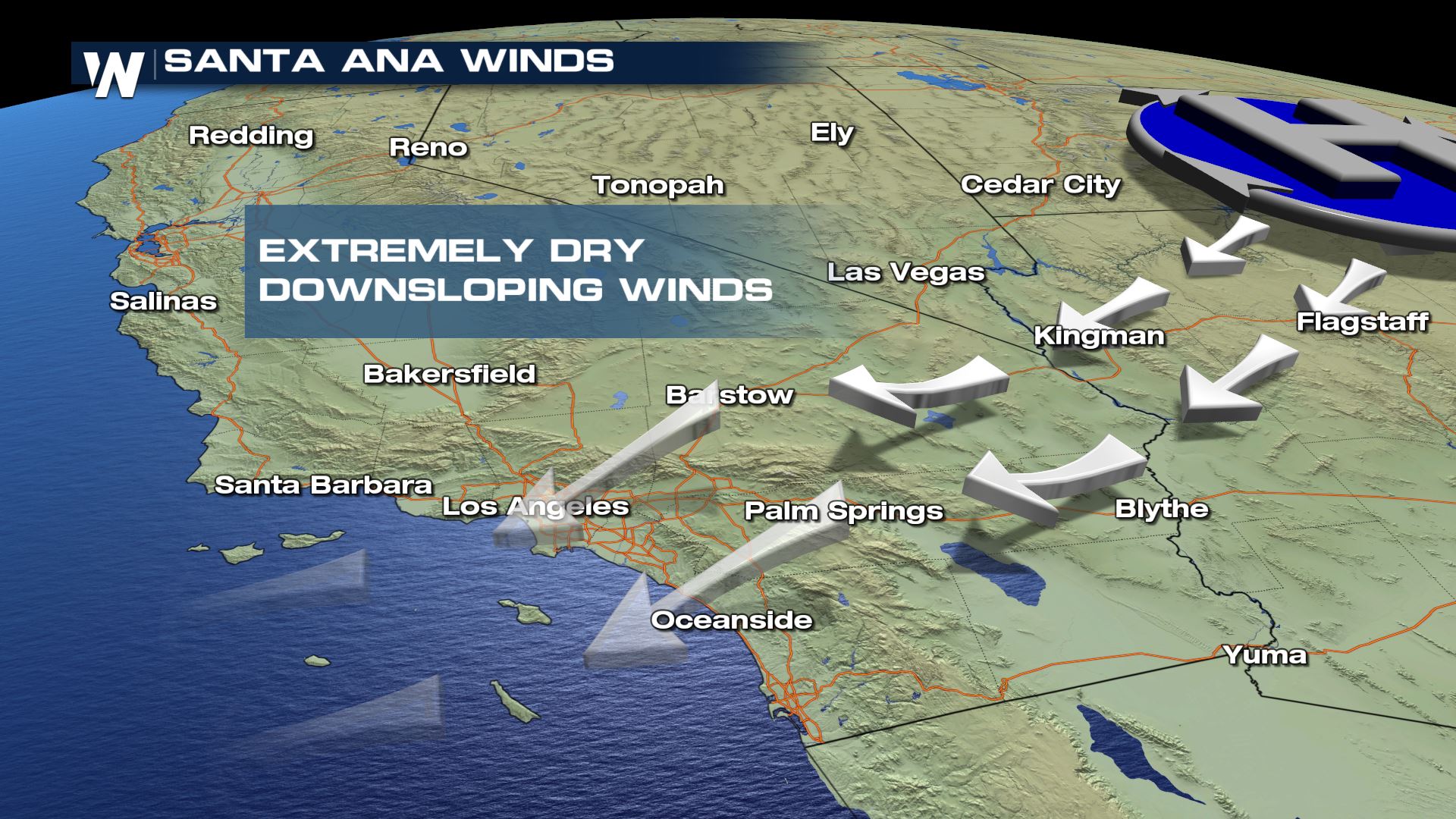 Monday December 31 will bring a Santa Ana set up back to the region. NWS Los Angeles highlights the timing for the strongest winds in their forecast discussion:
"The strongest Santa Ana winds with this event are expected to occur in the LA/Ventura county mountains (including the Santa Monicas) where damaging gusts of 55 to 65 mph will be possible which will likely require later shifts to issue a high wind watch for these areas as we draw closer to the event. Wind gusts of 35 to 55 mph will be possible across coastal and valley areas with this upcoming event."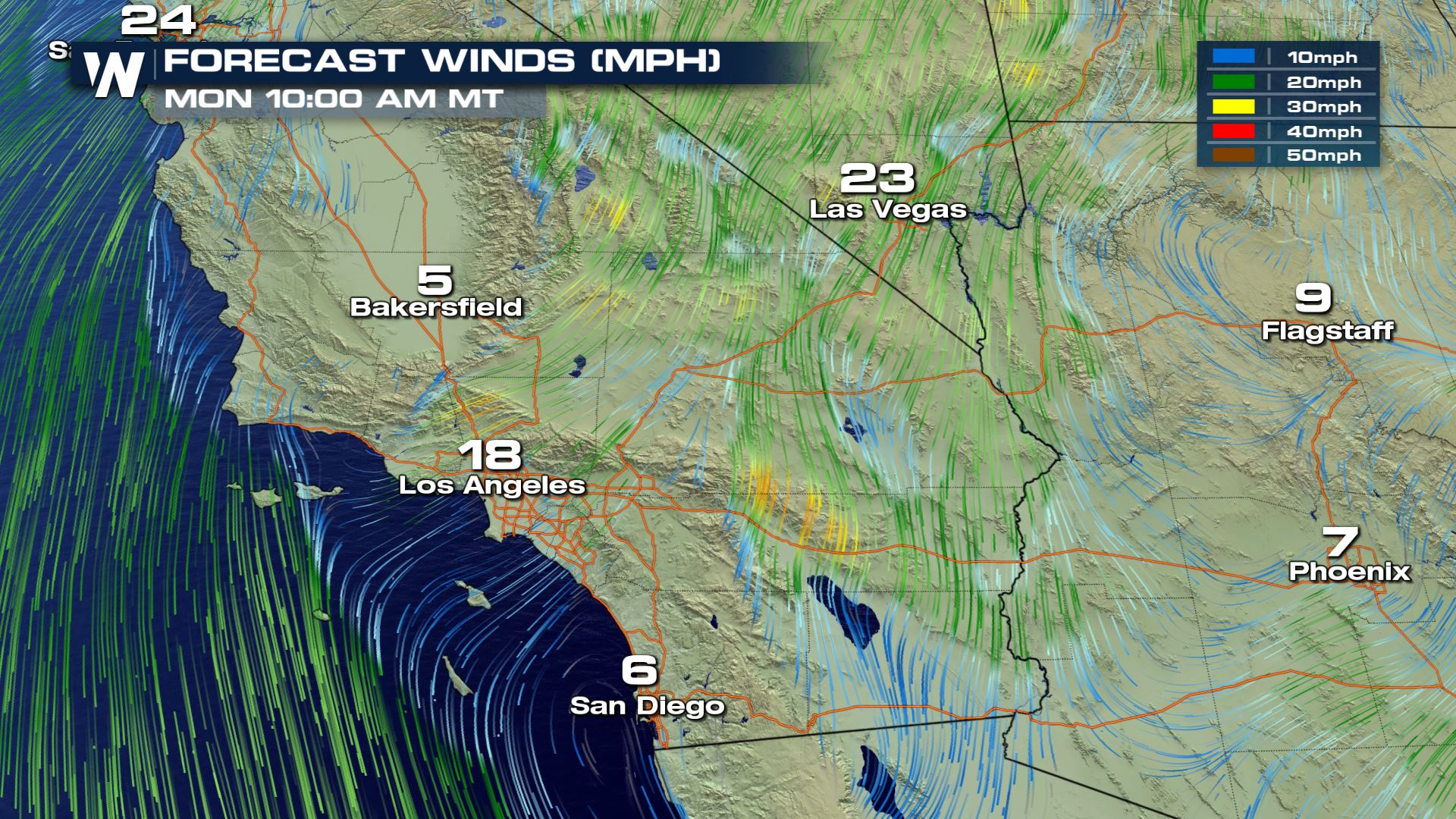 Red Flag Warnings may also be issued for the tandem fire danger. You may remember the
incredibly costly and destructive wildfires
in southern California earlier this year that made our Top 10 events of 2018. The addition of holiday festivities could make the strong winds potentially more damaging. Anyone headed to Pasadena for the Rose Parade will need to keep a close eye on the forecast through Tuesday.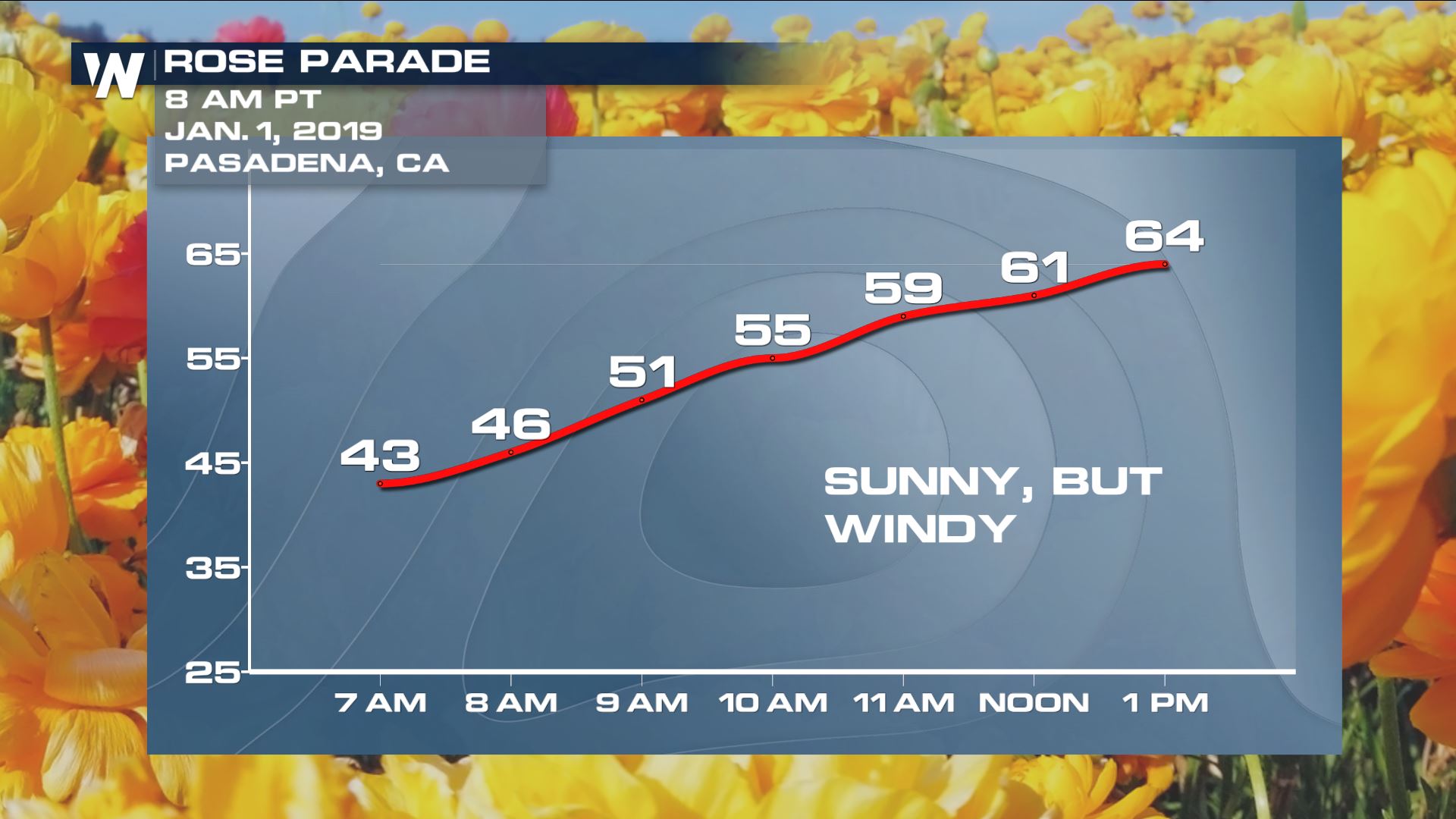 For WeatherNation, Meteorologist Karissa Klos