After a
nor'easter slammed the northeastern seaboard over the weekend
, the next major winter storm is headed for the central US for the middle of the week.
SET-UP
A trough of low pressure will dig into the heart of the country early in the week bringing a blast of artic air. At the same time, southerly winds will bring moisture in from the Gulf of Mexico. As these things come together, the clashing of these different airmasses will set the stage for a winter storm.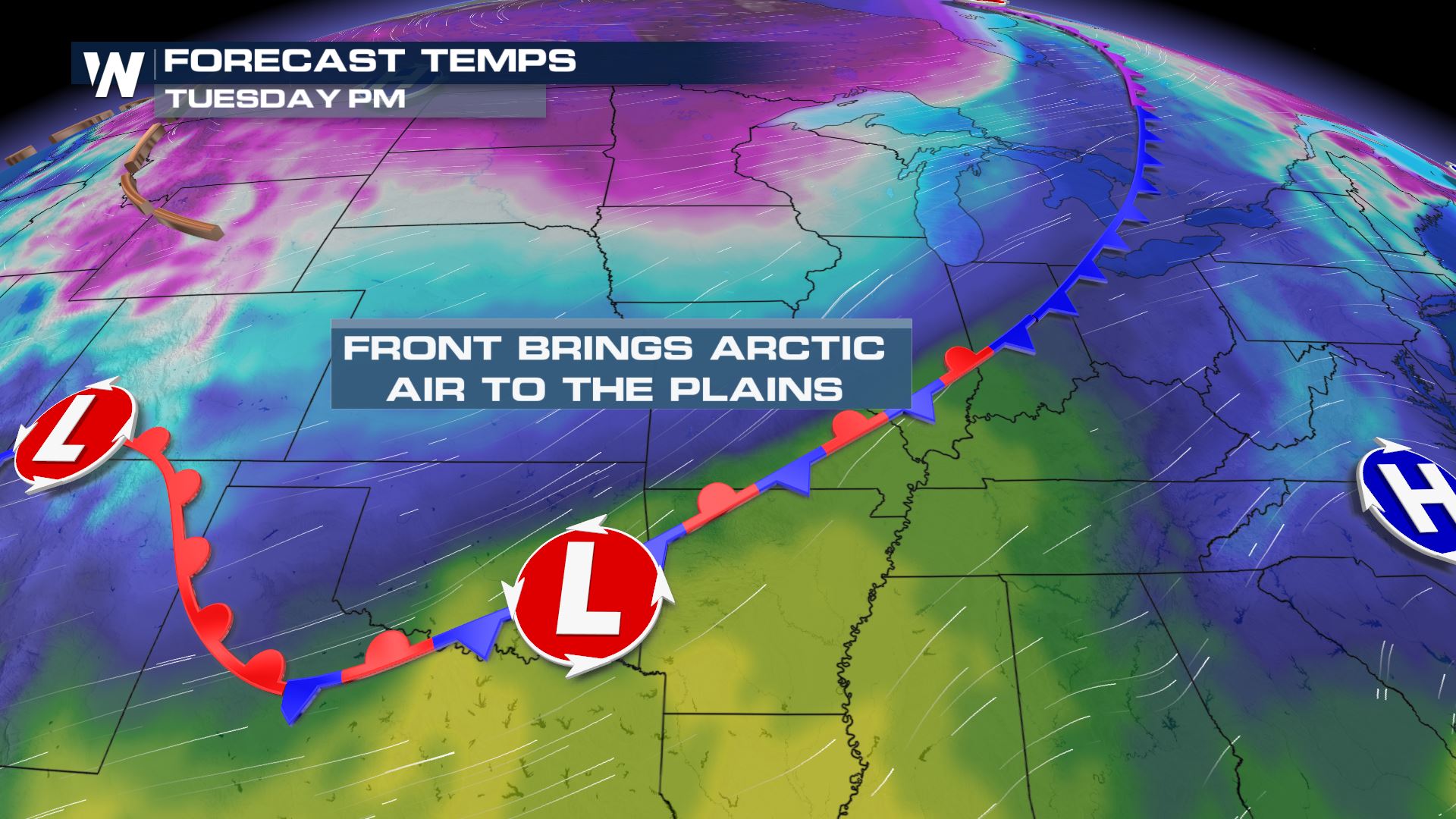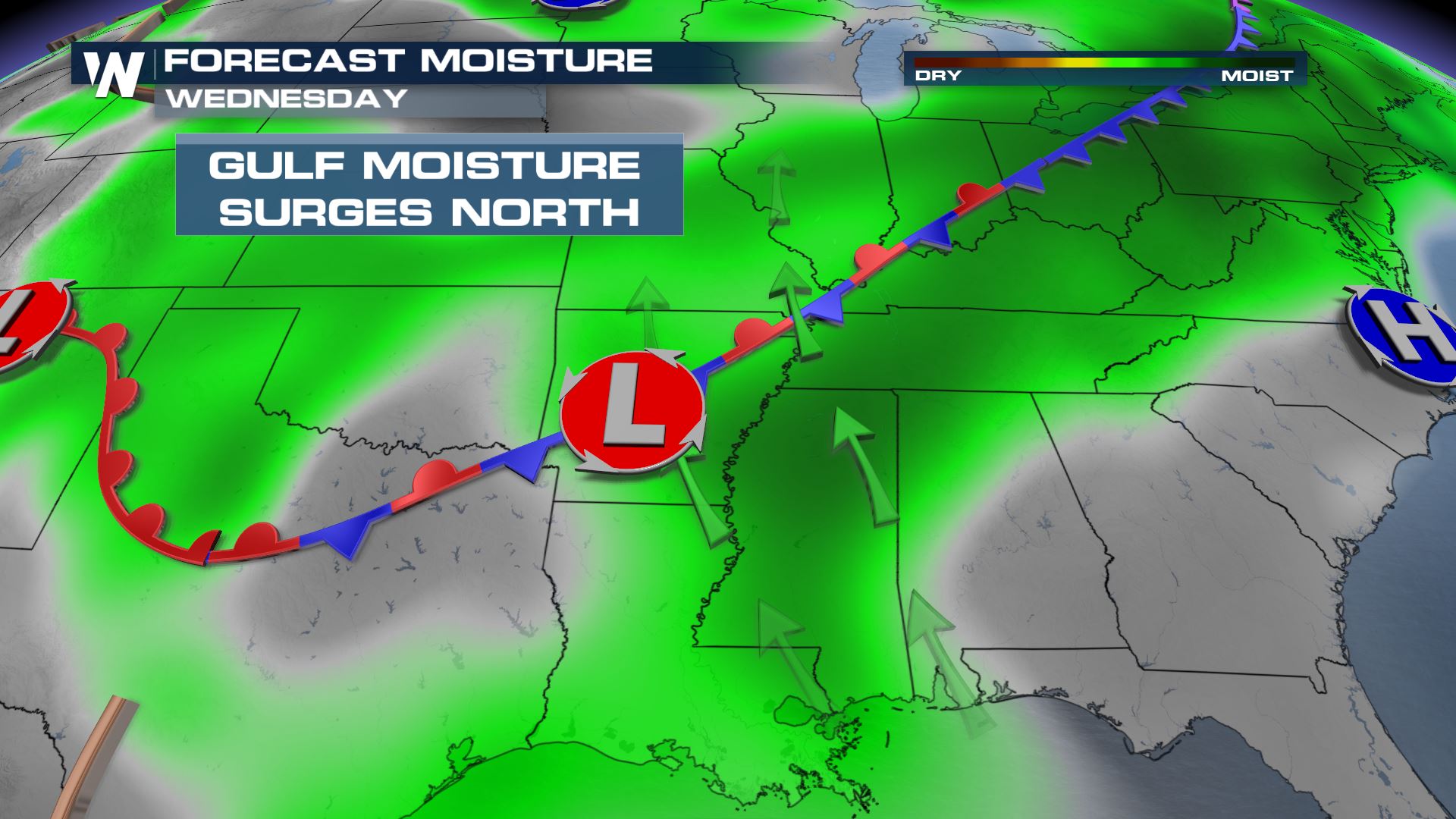 TIMING
Precipitation will stretch from the lee side of the Rocky Mountains along a cold front through the Red River Valley, southern plains and into the Great Lakes. Storms will begin to pop on Tuesday, becoming widespread and heavy by late Tuesday night. The slow moving nature of this storm means that precipitation will last through at least Thursday. The critical piece of the forecast will be how far the arctic air can push south. The freezing line will determine where the heaviest snow and heaviest ice potential set up. This could bring major impacts to several cities. Stay tuned through the week for more details.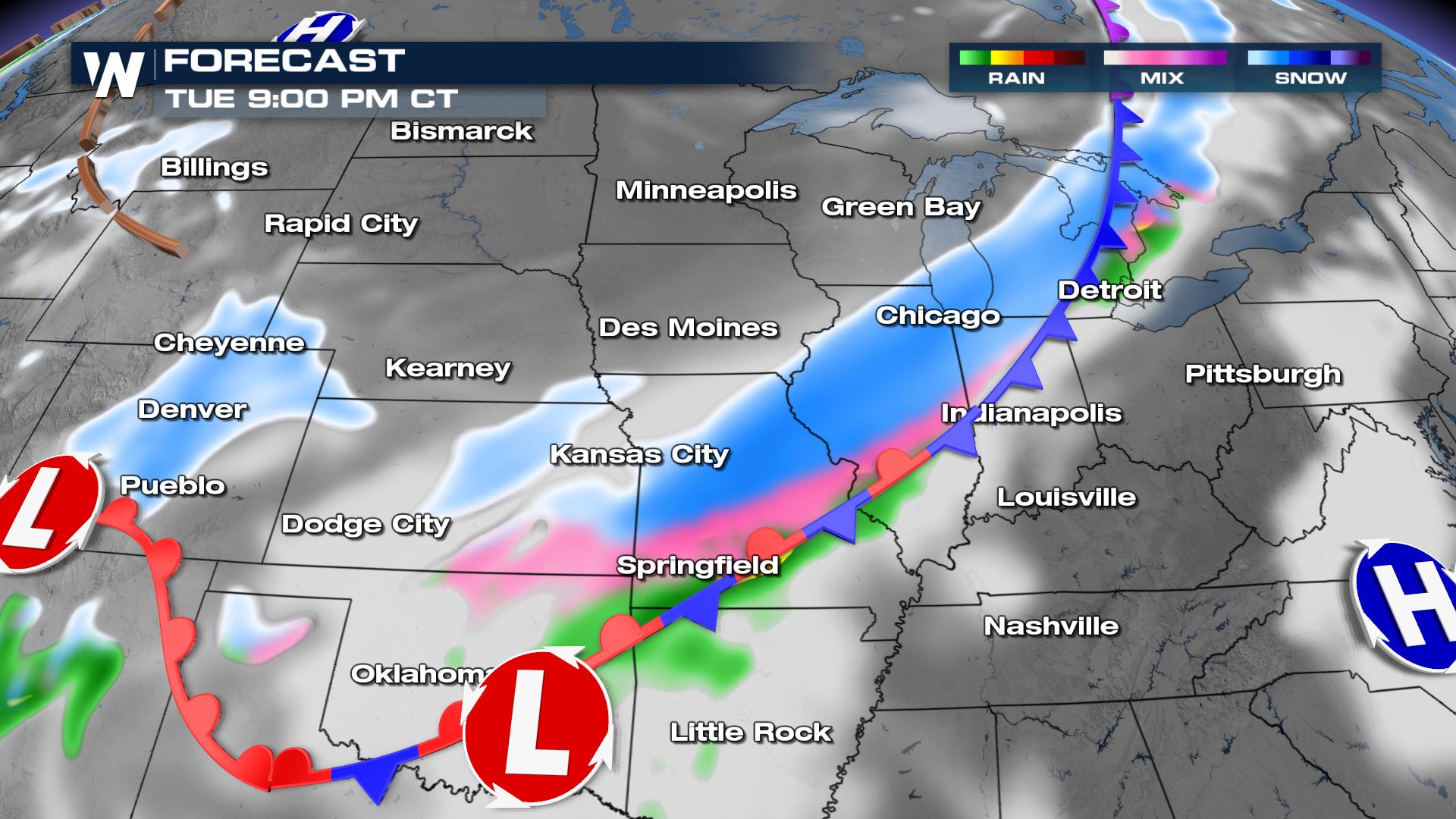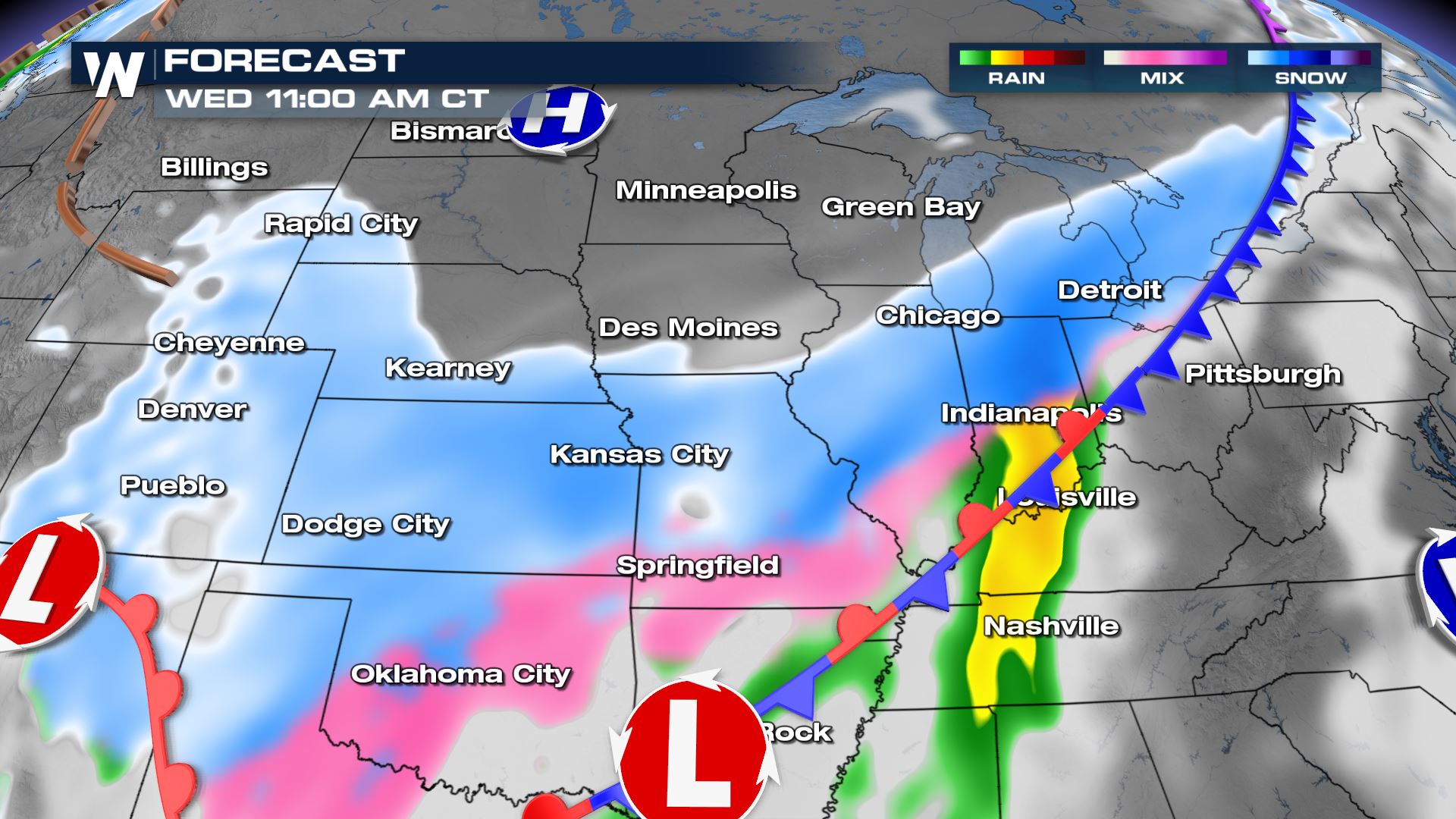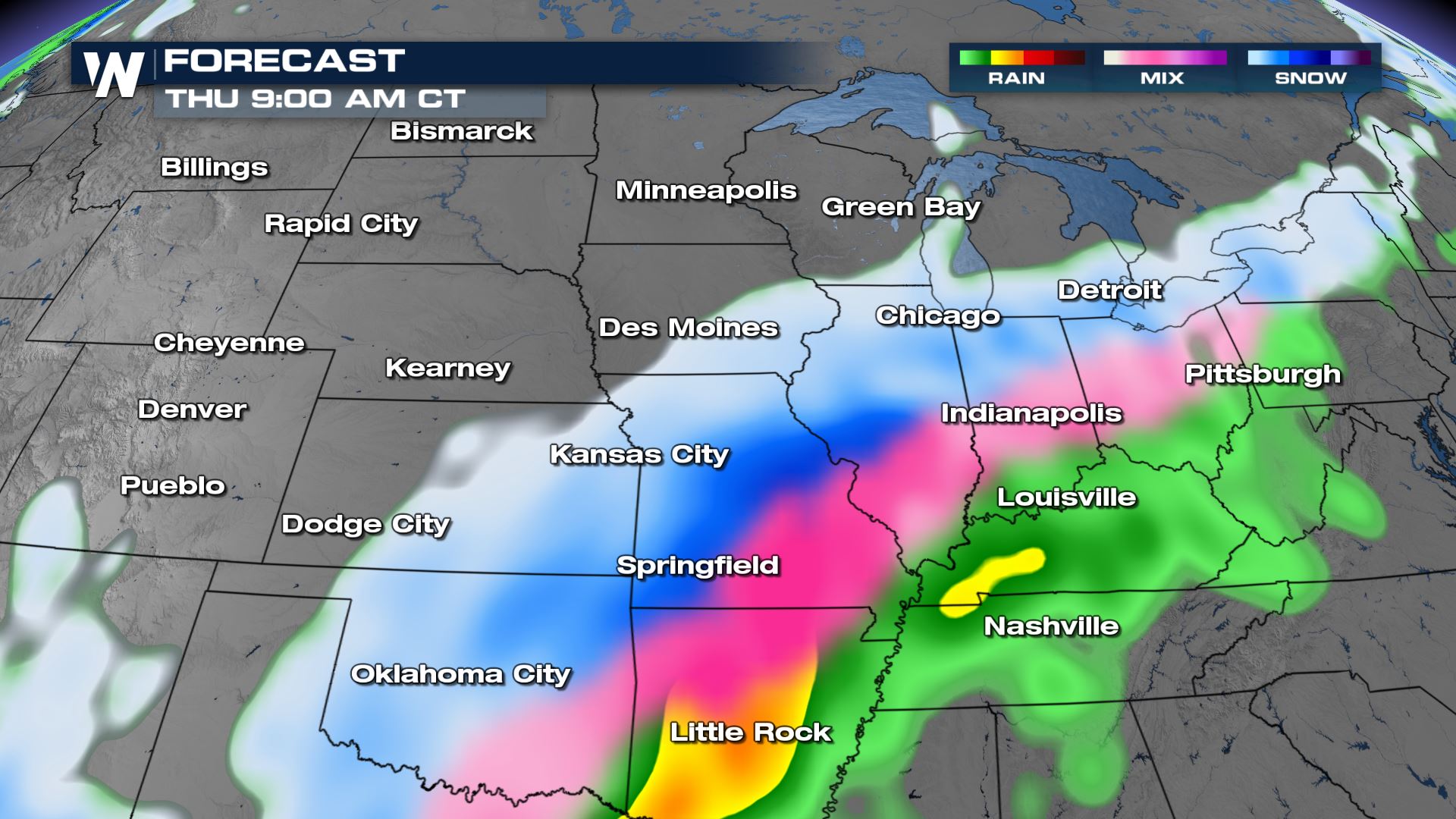 BITTER COLD
Behind the system, temperatures will drop to dangerously cold levels. Lows Thursday morning will be in the double digits below zero in the high plains. Wind chill alerts will likely be issued in the next few days.