Winter alerts have already been issued for areas along the Canadian border, in advance of our next coast-to-coast storm.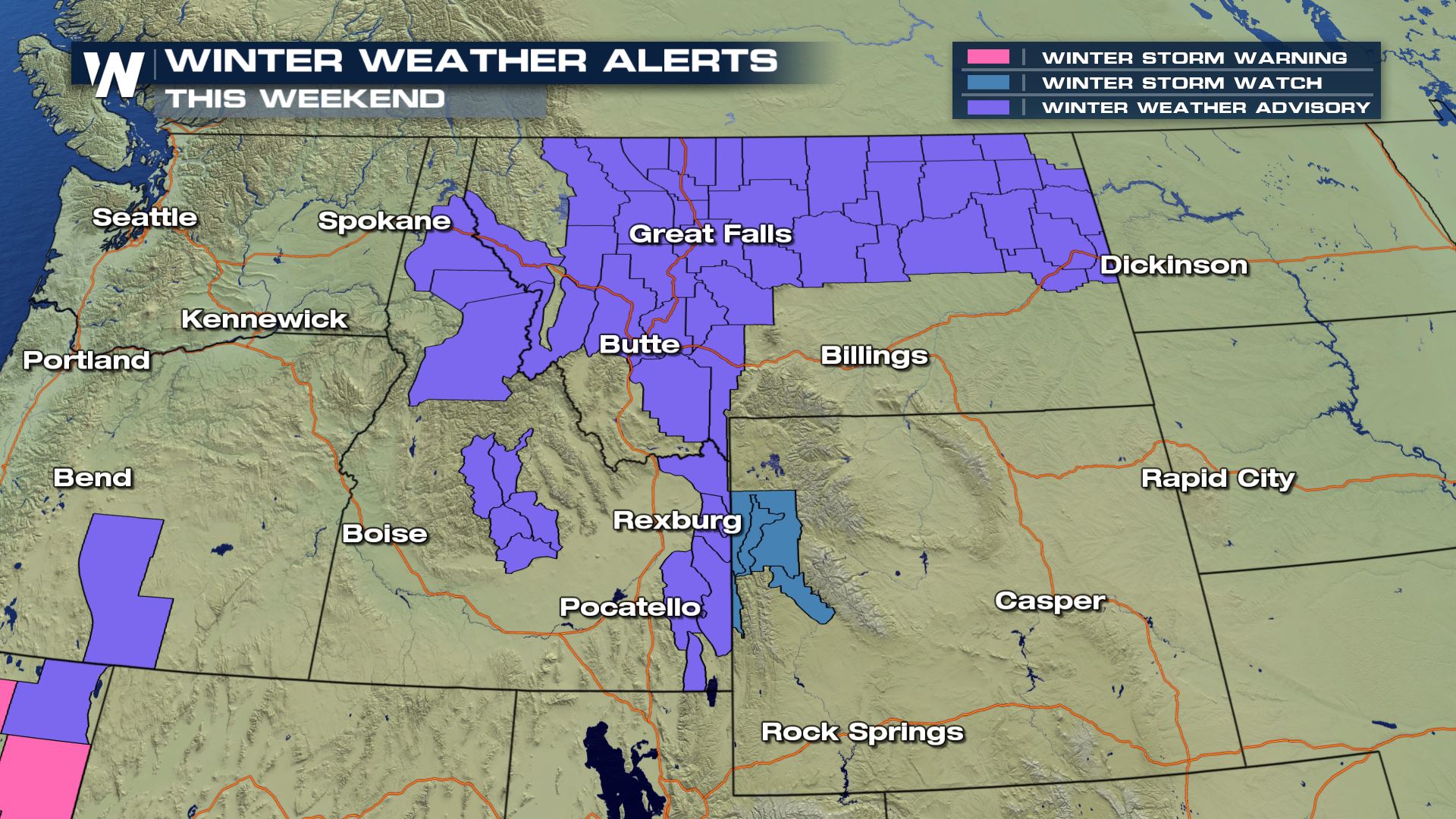 These alerts are winter weather advisories (so far) but there are a few watches embedded within. What does it mean to/for you? Well, if you'll be traveling through parts of Montana, Wyoming, the Dakotas and over to Minnesota, then you'll want to pay close attention to the weather (and forecast).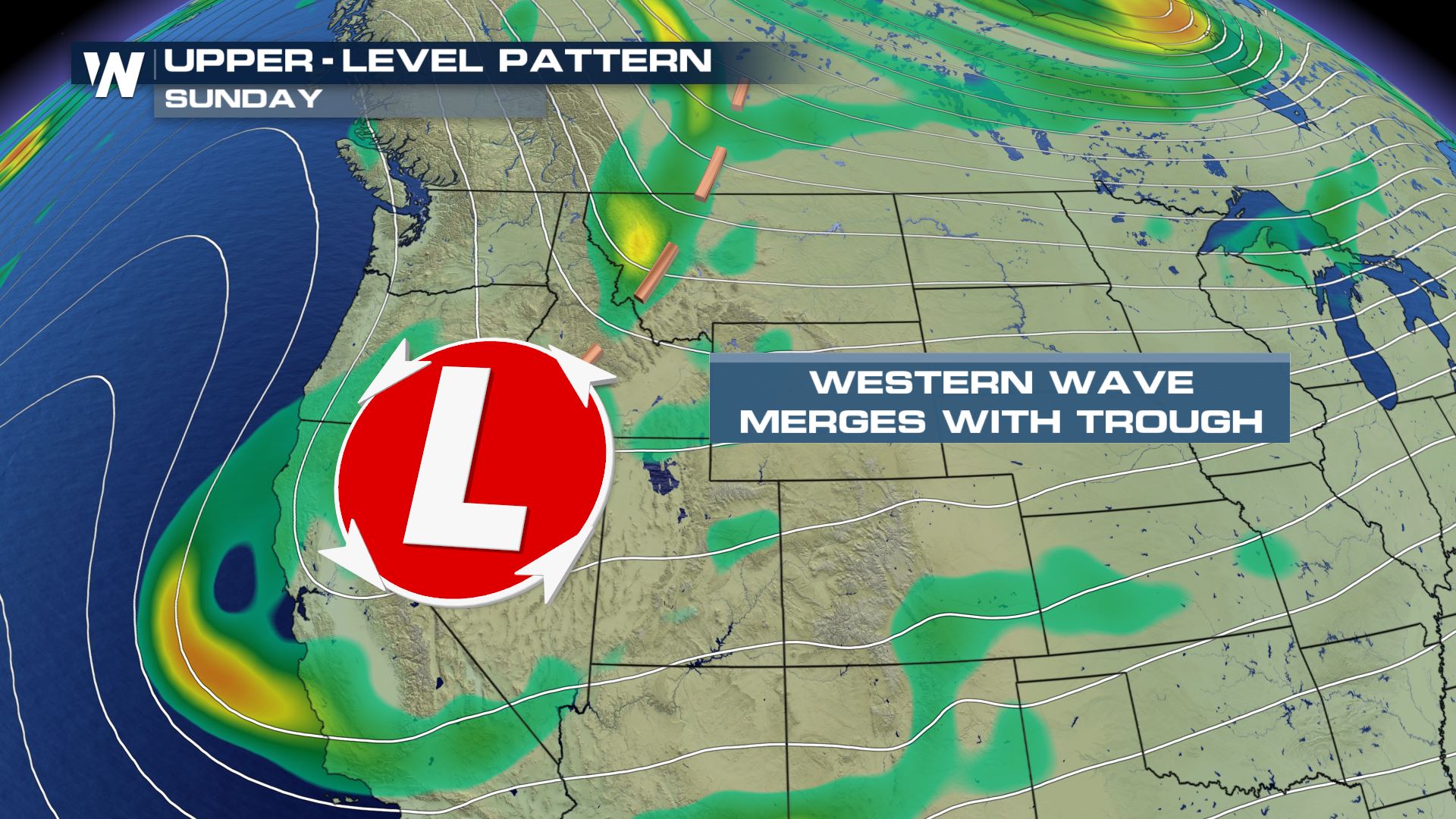 A developing Canadian cold front will originate from Alberta on Sunday, moving east toward the Great Lakes. This will be the gateway to the very cold, Arctic air that will invade much of the eastern U.S. this week.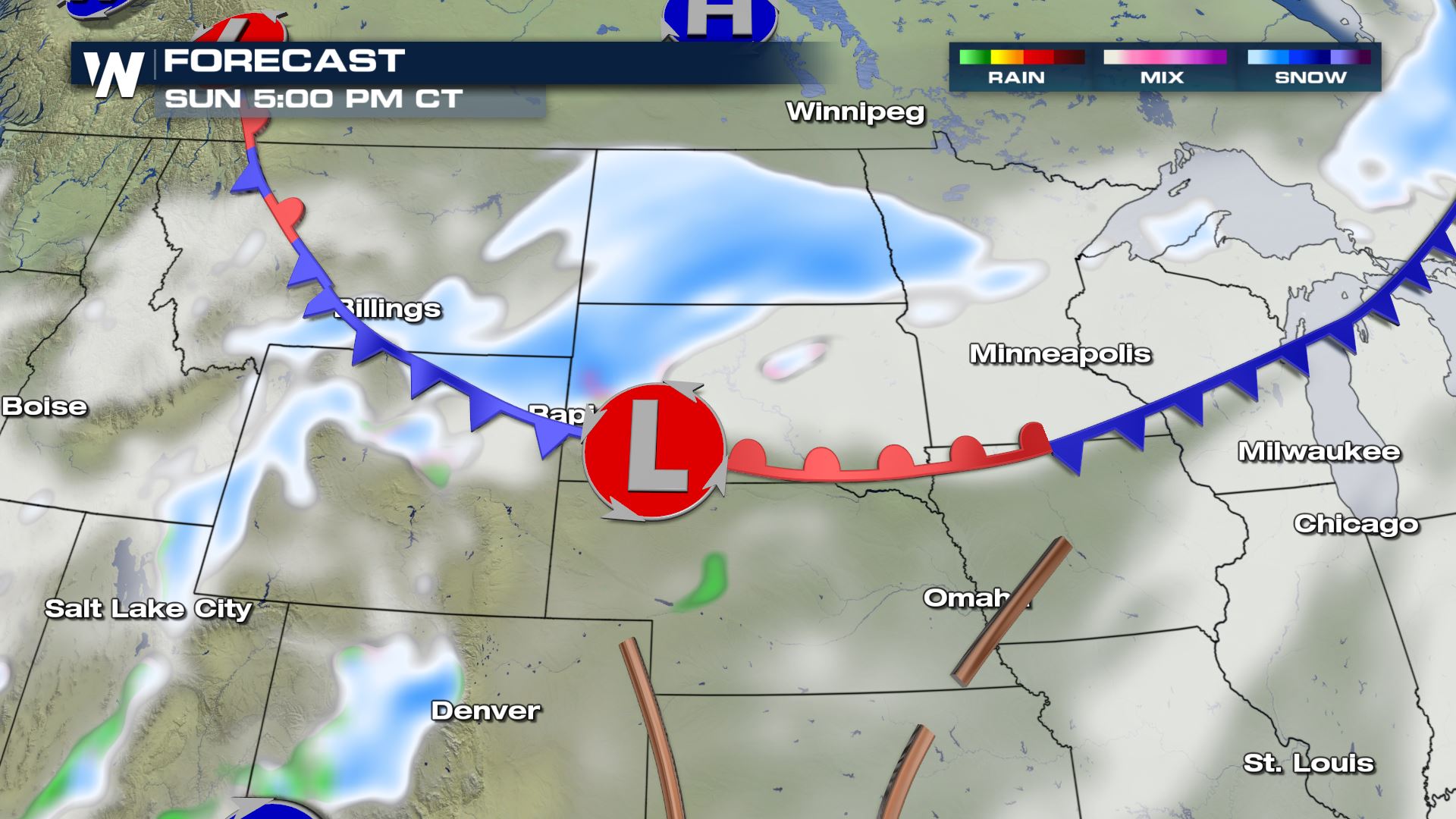 At the same time, another developing low pressure system giving California tons of rain and snow will meet up with this aforementioned front. The two will work together to produce moderate snow Sunday to early Monday.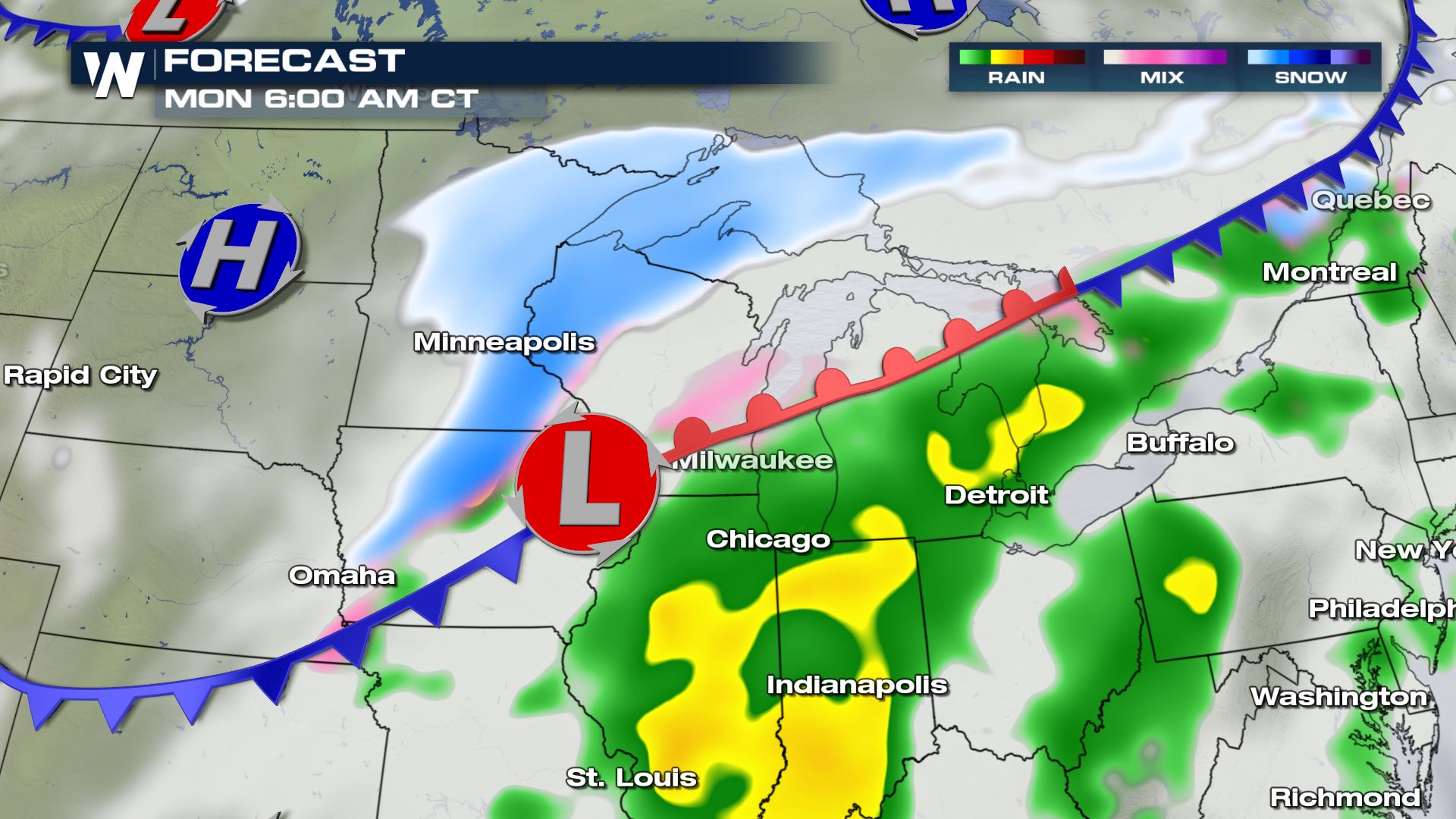 Take note, there will be heavy bands of snow embedded within the blue snowy areas you see above. Some of these heavy snow bands will hit during the Monday morning commute in parts of the Upper Midwest.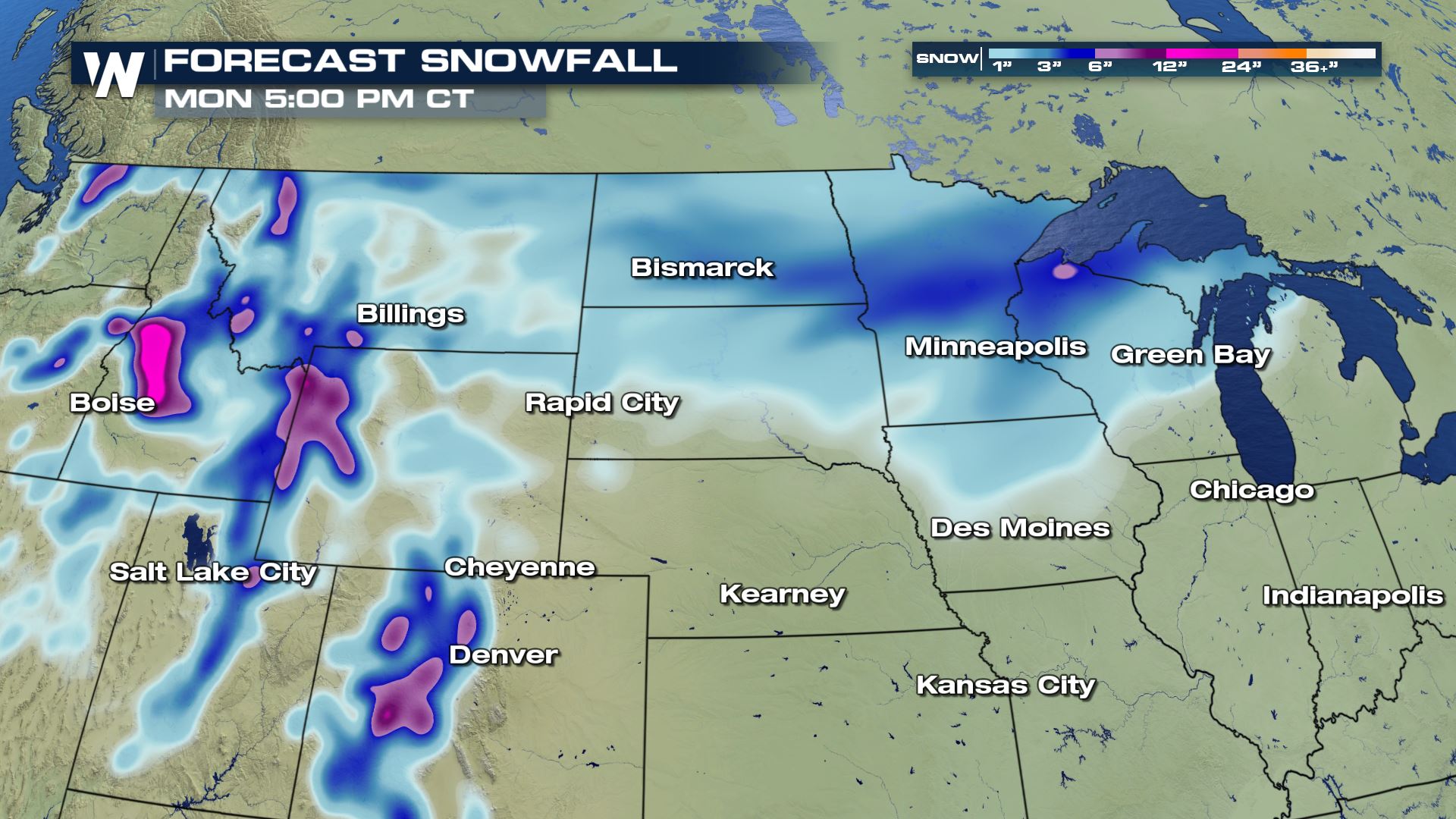 In total, 4-6" of snow will be likely from Montana to the Dakotas and parts of the Great Lakes. There will be a few higher totals here and there, especially in the higher mountains and within the heavier snow bands. As this next storm approaches, check back in with us here at WeatherNation. We'll update you with any major changes. For now, keep an eye on the weather forecast and when you have to travel, because it will be difficult at times!