On Sunday, February 23 our next storm system will arrive along the Pacific Northwest coast. This will be a small, yet robust area of low pressure making 'landfall' on Vancouver Island in western British Columbia around sunrise Sunday morning.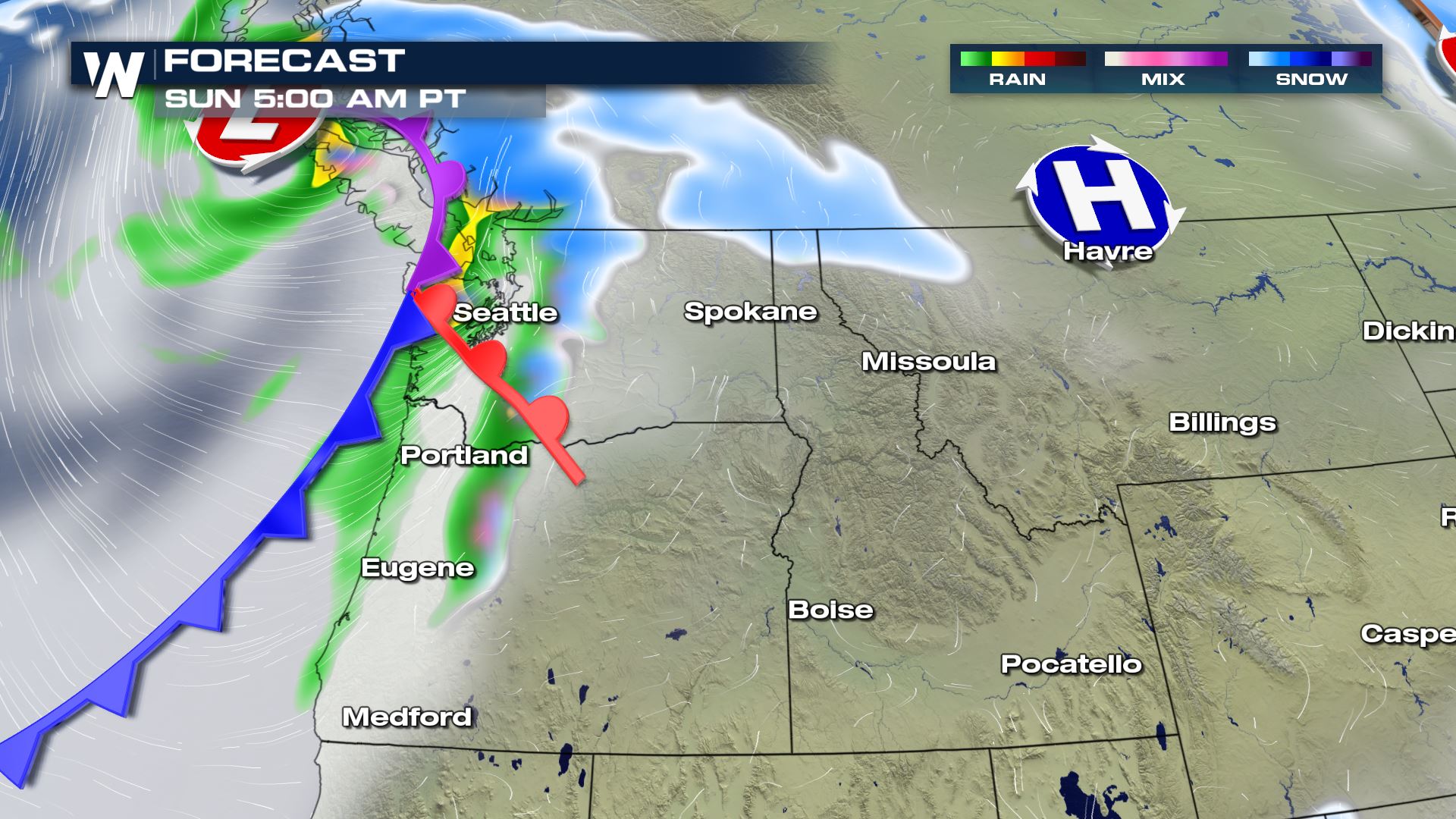 The storm system will bring heavy Cascades snow, especially to Washington state. Areas near Hurricane Ridge will get 8-12" of new snow, while Mount Baker, Stevens Pass and Snoqualmie Pass will receive 12-18" of new snow!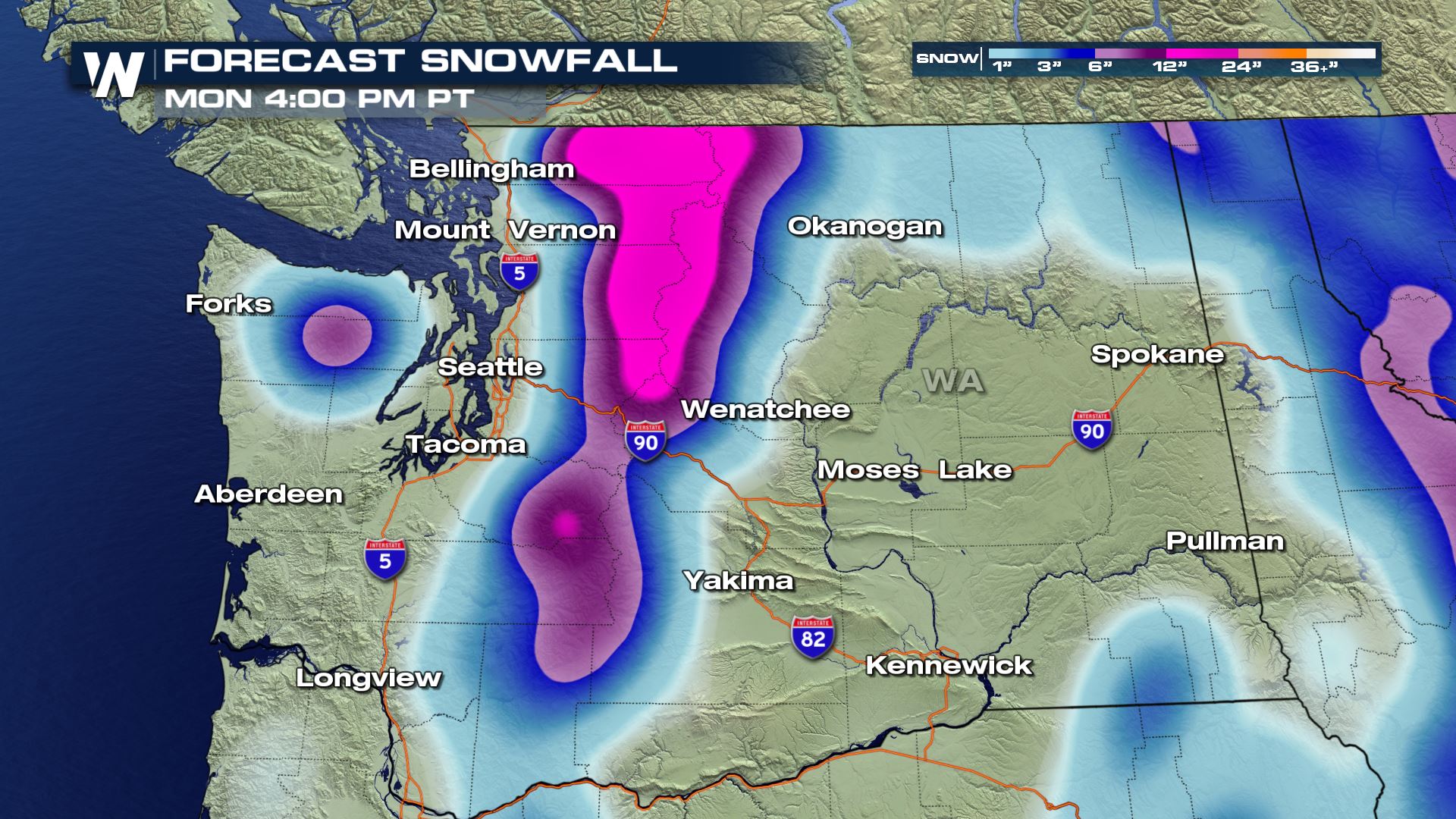 The rain/snow line will be near 2,000 feet elevation in Washington state on Sunday. This will result in difficult travel, reduced visibility and snow-covered roads in the higher elevations.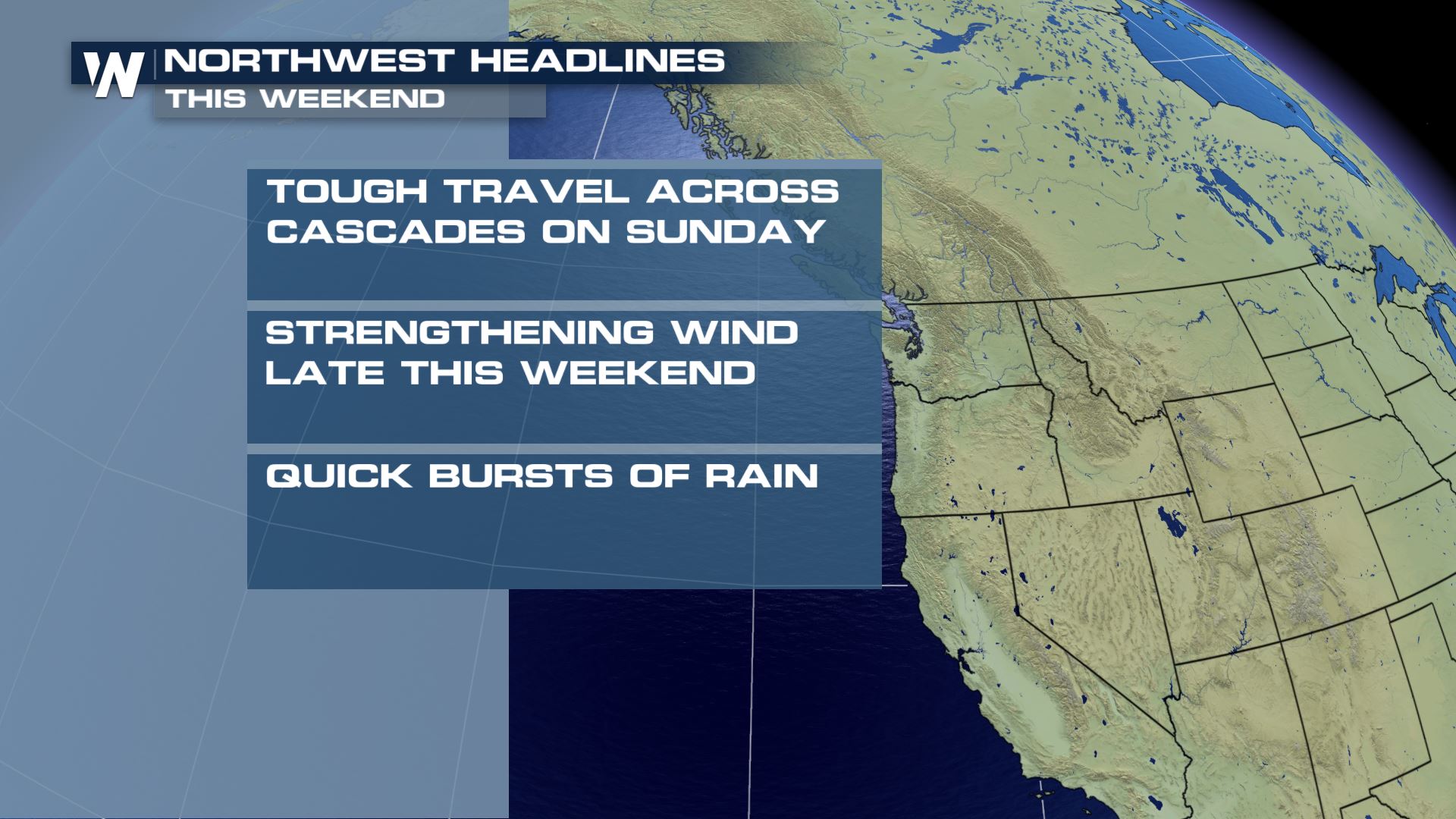 Meanwhile, it will be a pretty windy weekend due to this storm system. Between 4 a.m. PST Sunday and 4 a.m. PST Monday, winds will range from 25 to 35 miles per hour with gusts up to 40 mph. This may cause tree damage and localized power outages.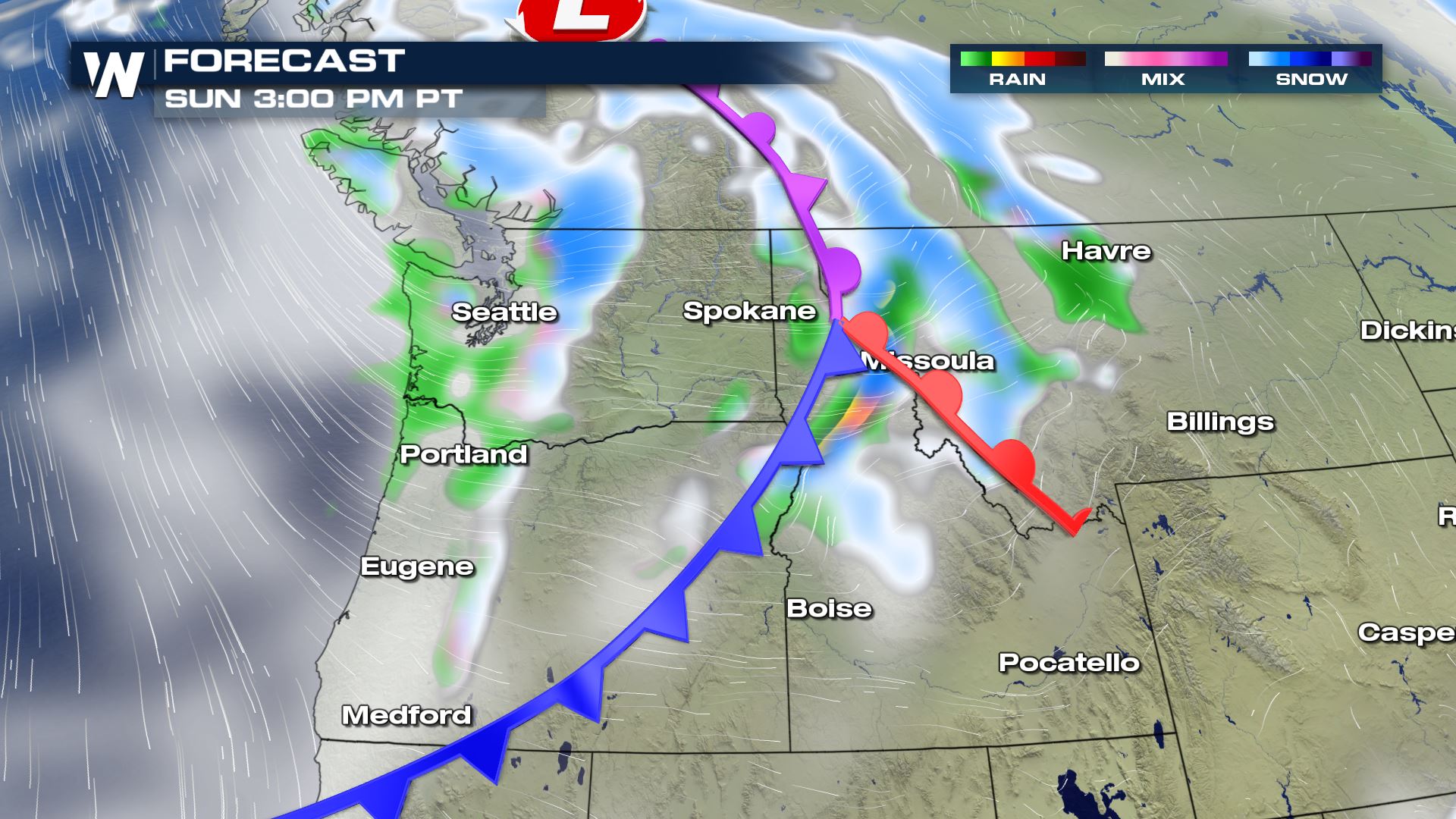 Finally, dangerous beach conditions will exist at the North and Central Pacific Coast on Sunday. High surf near 20 feet with "sneaker waves" will run further up the beaches and possibly carry debris such as logs. Beach erosion will also be possible.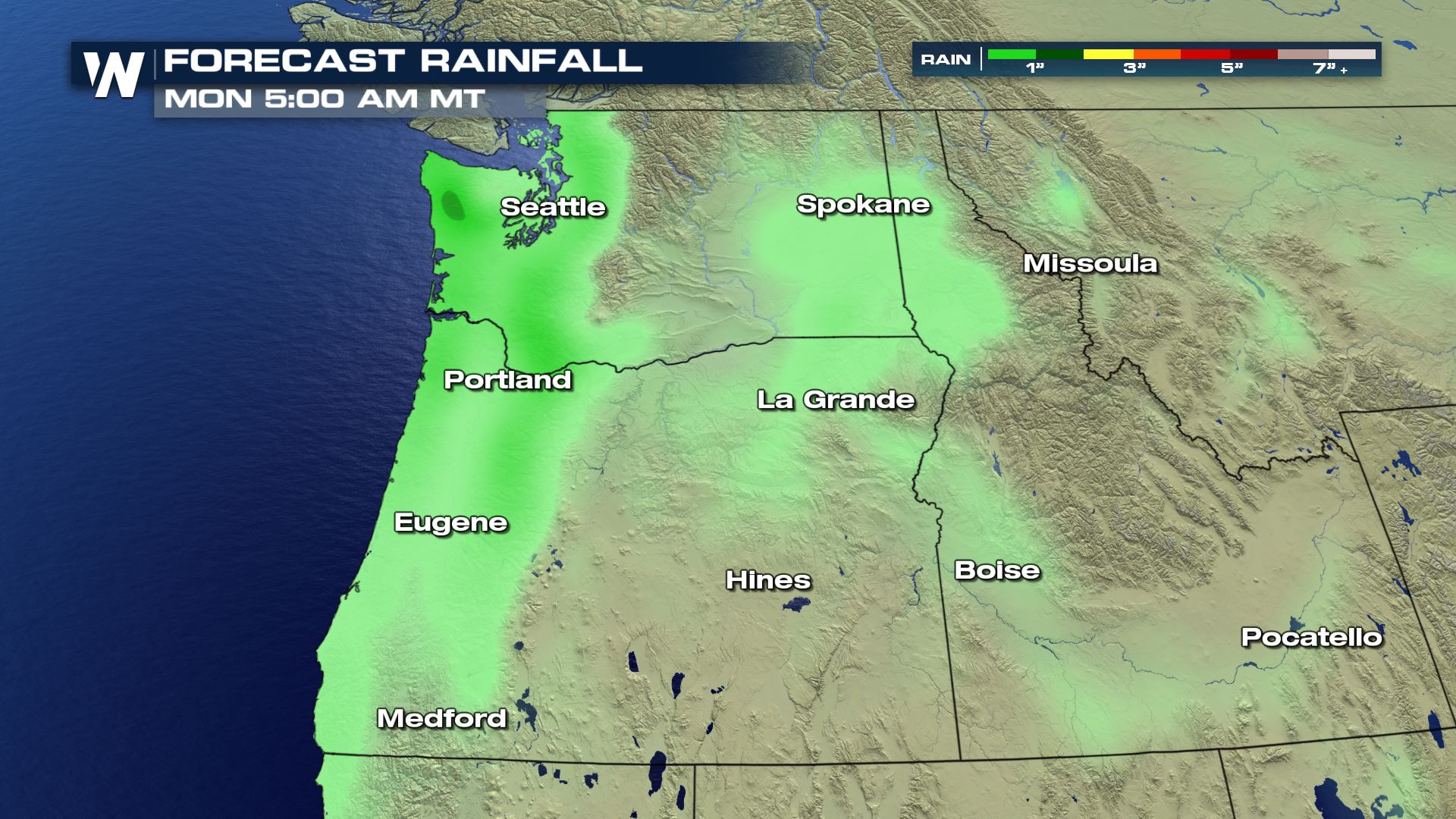 To protect yourself, stay off rocks, logs and jetties. Also never turn your back to the ocean in these windy scenarios.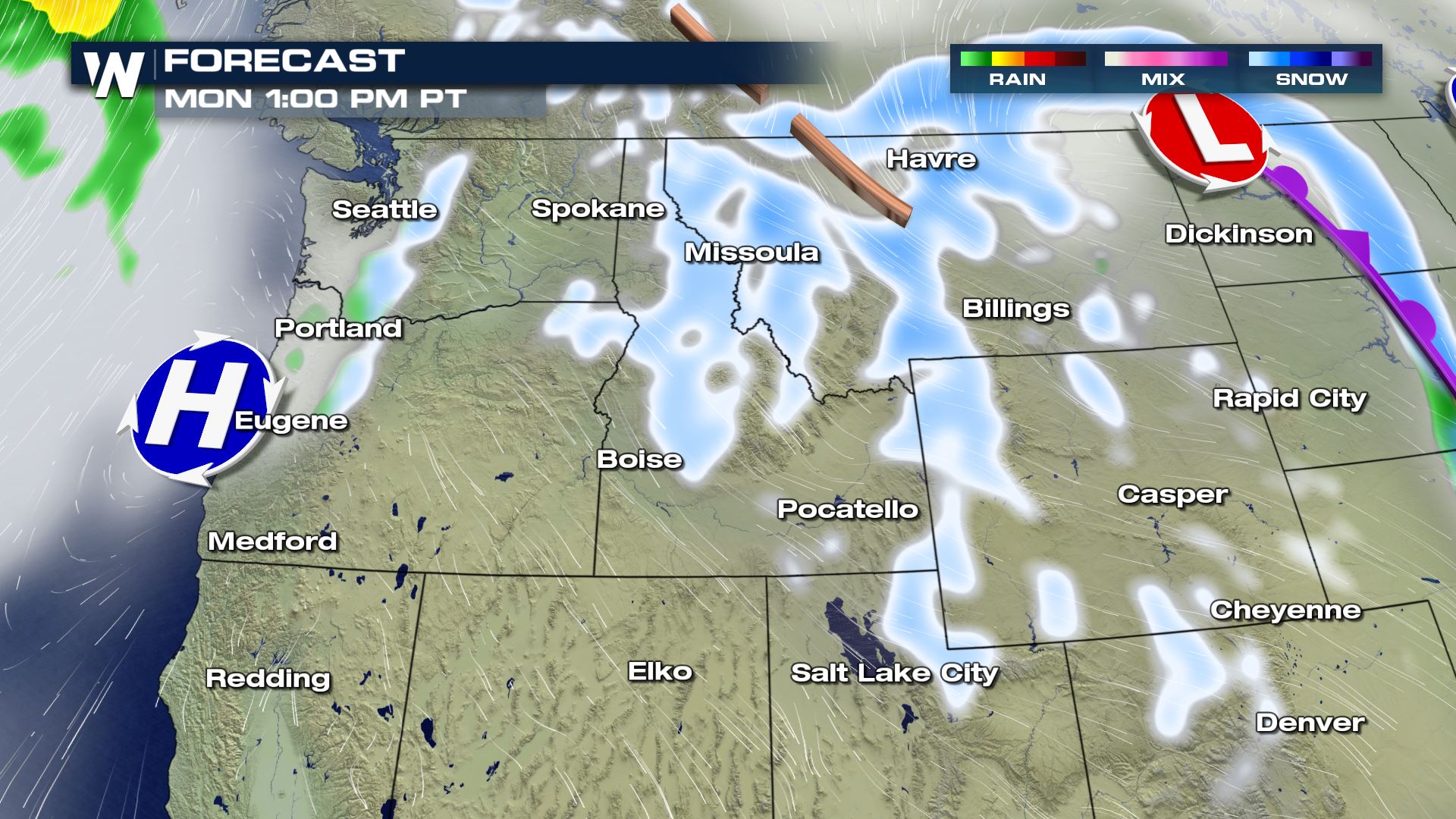 Meanwhile in Idaho and Montana, the weather will turn windy Sunday night and snowy too. Winds may gust up to 60-70 mph here with dangerous crosswinds making it difficult to drive. The strongest winds can be expected in the Livingston and Big Timber areas of Montana. Monday will continue to be windy, then more light snow will drift toward the Billings area on Monday night to Tuesday. Dress warmly for the next shot of cold!