A cold front has swept across the northern Rockies, ushering in colder arctic air with snow continuing to fall in the Intermountain West. The snow will be especially heavy in Wyoming, where widespread Winter Storm Warnings are in effect. Be prepared for tough travel on I-90, I-15, and I-25 through Friday.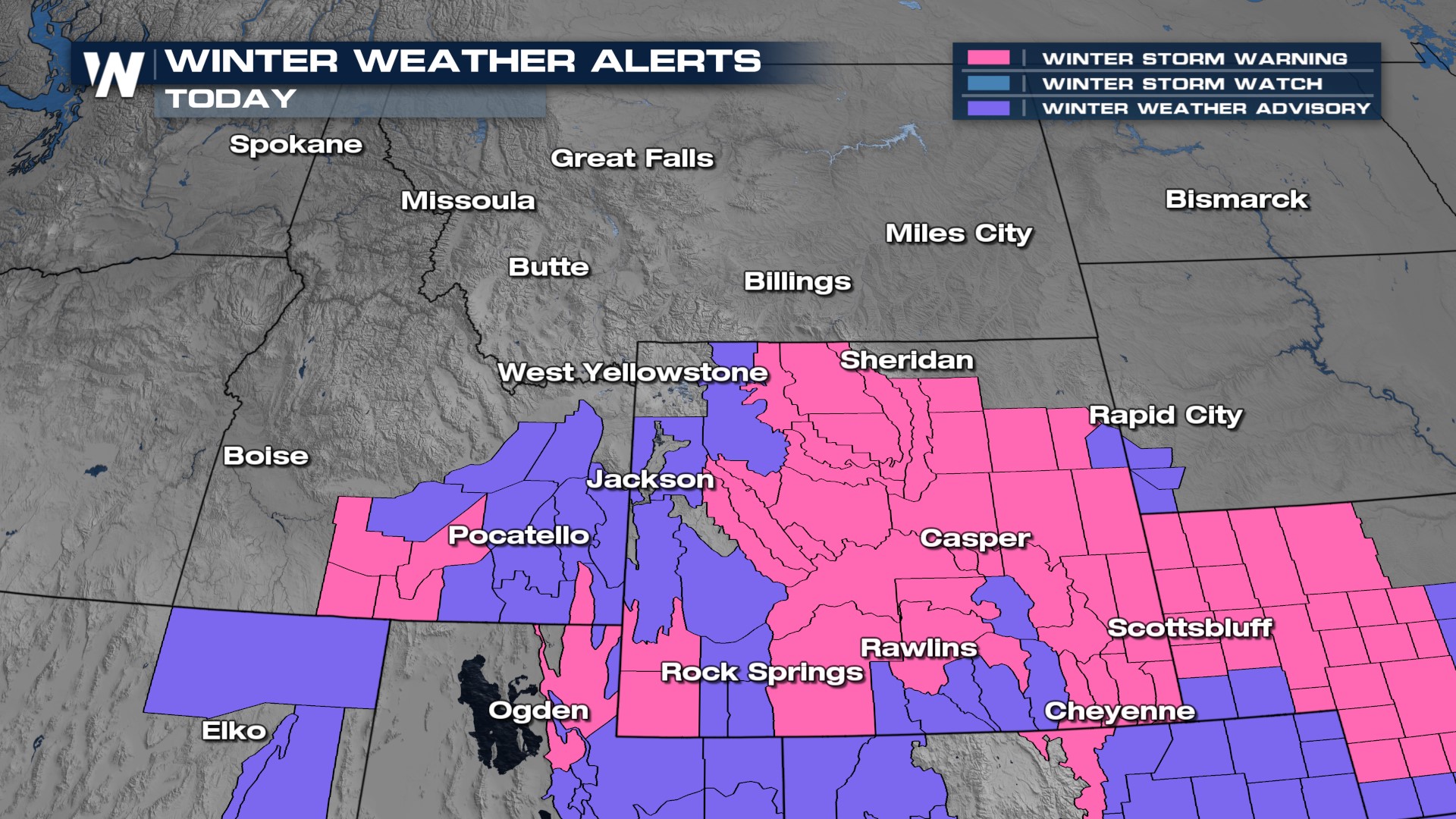 Snow will begin in the northern Rockies when below-freezing air meets with lift and moisture. The snow continues through Friday afternoon as an area of low pressure keeps the pattern unsettled. Expect the snow to finally move out by Saturday morning.
The heaviest remaining snowfall is still yet to come for much of Wyoming, where upwards of a foot may be possible around the cities of Lander, Cody, and into the central part of the state. Expect hazardous travel through Friday as the snow is coming down, combined with winds that could be gusting 20-40 mph. Blowing snow could reduce visibility, so please be careful driving!