Get ready for another scorcher! The middle of the country once again is climbing into the upper 90s and lower 100s. The temperatures don't even factor the humidity. With ample moisture in the air, the heat index will be more along the lines of lower 100s for many cities.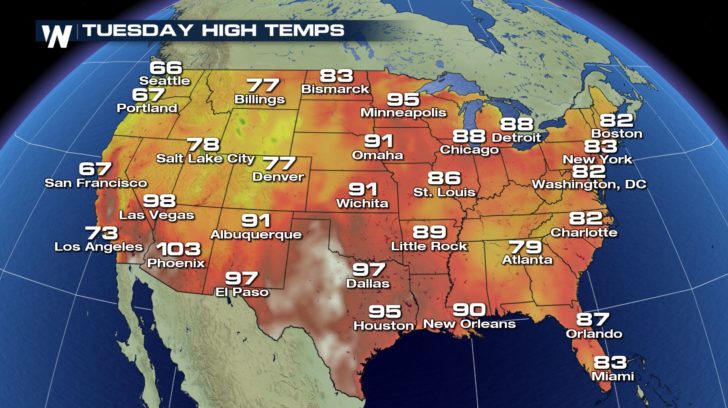 Even though we are a few weeks away from the official start of summer, these temperatures are still well above average. Many cities will be about 10-20 degrees above average.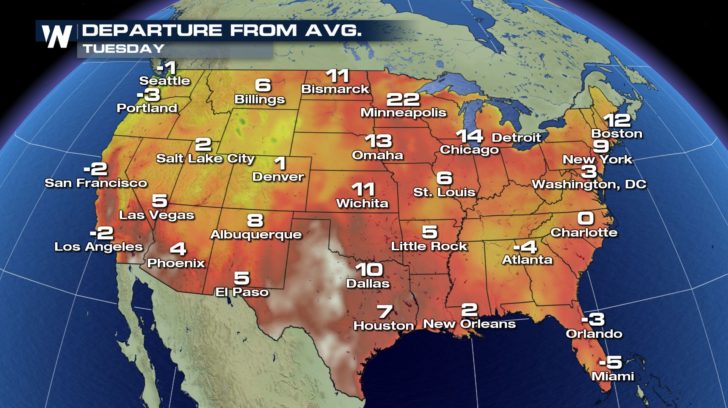 We've been crushing record highs all across the country the past few days and that is another possibility today.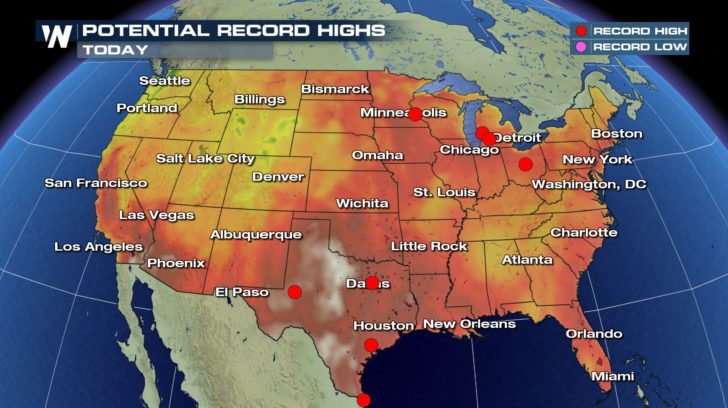 Since the weekend, areas like the Twin Cities have been under a Heat Advisory due to the dangerous heat.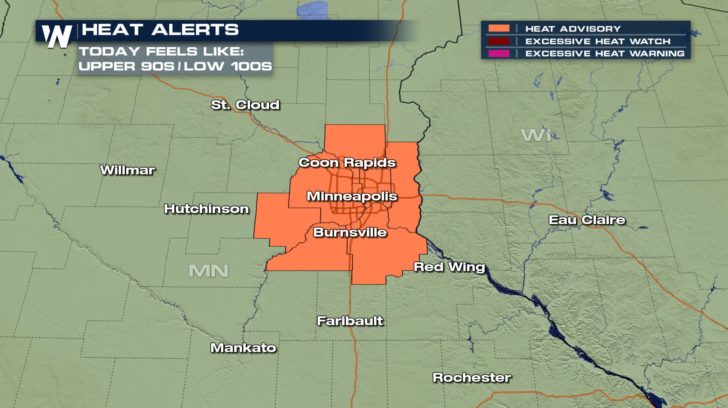 As well as in western Texas where heat indicies have been in the 105 and 115 range.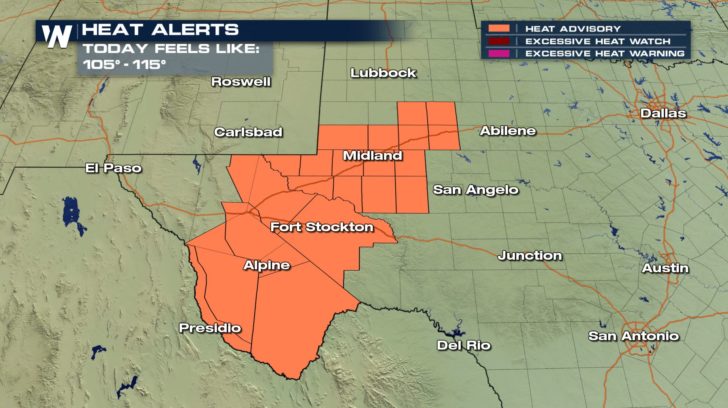 Since it we are getting back into the warmer months in the year, it might be time to review some heat safety tips.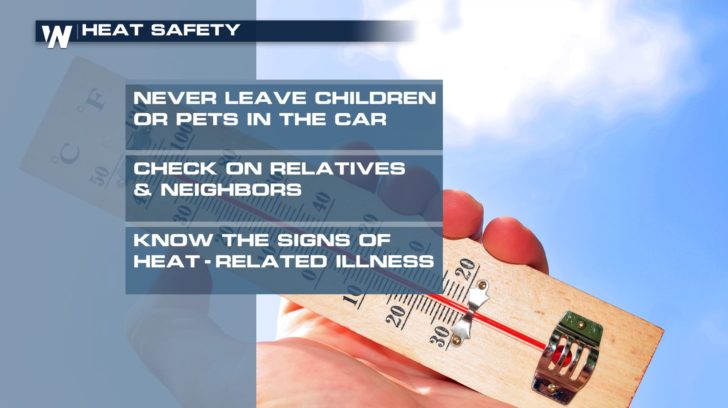 It's important to be careful because when these conditions, heat-related illnesses can be very frequent.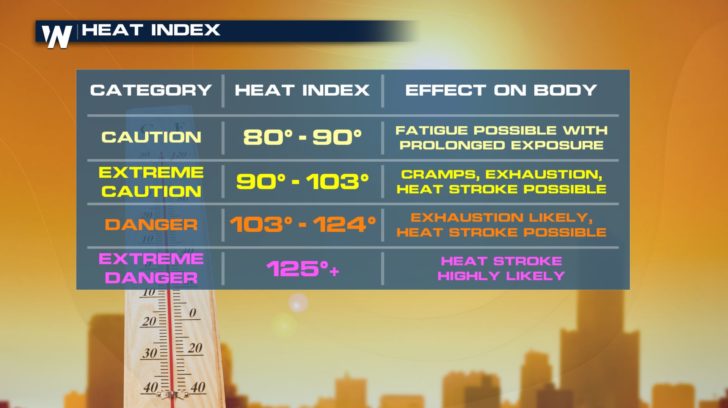 For WeatherNation, Meteorologist Kate Mantych.