From
NOAA
NOAA constantly strives to improve its models of our changing environment in order to provide citizens, planners, emergency managers, and other decision makers with reliable information they can act on. But improving models takes time, money, and labor—tight budget constraints make this a challenging feat. NOAA is leading the charge in the U.S. government to actively address this challenge by implementing a new strategy called unified modeling — a transparent and coordinated approach geared toward optimizing resources and enhancing outcomes. NOAA has begun acting on this strategy, and an upcoming agency-wide 
General Modeling Meeting and Fair
 serves as an important milestone in bringing together the modeling community to build on recent efforts. "Addressing NOAA's mission involves connecting modeling across various disciplines, based on new collaborations and partnerships," said Annarita Mariotti, Director of the 
NOAA Research MAPP Program
 and Chair of the meeting's Organizing Committee. "This is the purpose of this meeting." The meeting and fair's theme is "interdisciplinary modeling and partnerships" with primary goals to enhance modeling communication and networking and to inform future activities of the 
NOAA Unified Modeling Committee
.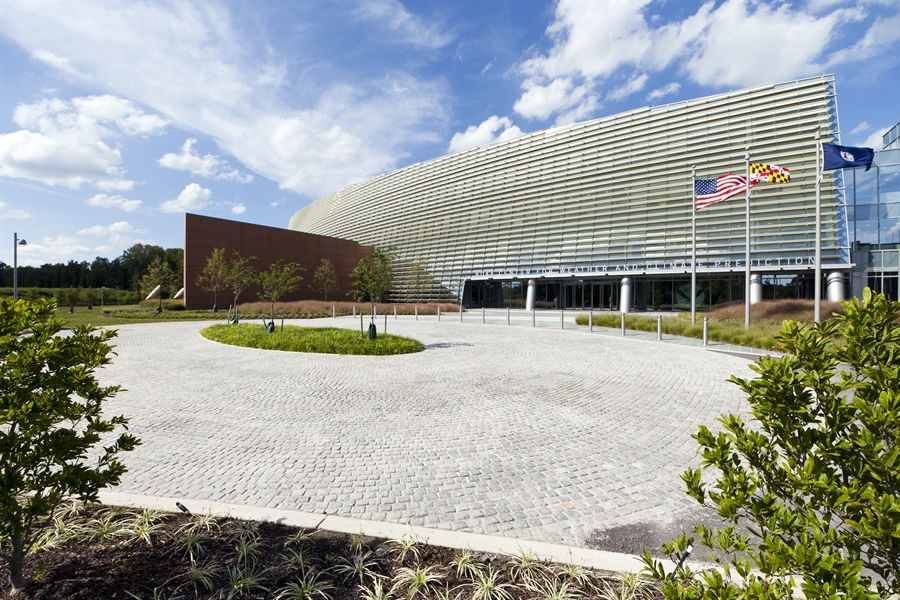 [
NOAA's Center for Weather and Climate Prediction in College Park, MD
] In January 2017, the Unified Modeling Committee published a 
white paper
, the first systematic assessment of unified modeling for the government that identified six actionable topics to move forward with under a unified modeling strategy. One of these action items was to establish a "NOAA-wide process for information exchange," and as a result, a sub-team led by Mariotti determined the need to organize this workshop regularly. "The committee recognized early on that information exchange is a cost effective way to help connect the broad variety of NOAA modeling needs and activities," said Mariotti. "While topical modeling meetings exist, there was no venue for the NOAA modeling enterprise to come together and discuss opportunities to connect existing activities." Jason Link, Senior Scientist for Ecosystems at NOAA Fisheries and co-Chair of the Unified Modeling Committee, noted that some of the protocols that the hurricane modelers have developed are just as appropriate for fish models or water models, and vice versa. "Establishing a venue where all of NOAA's modelers and our partners can share ideas seems like a win-win situation," said Link.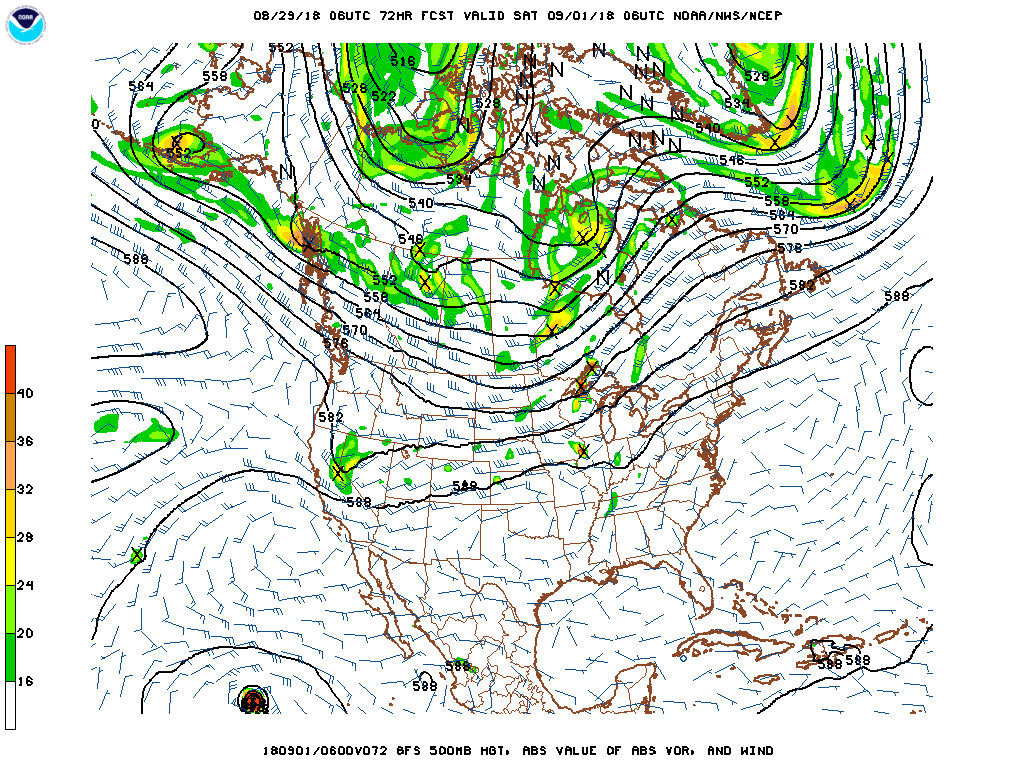 [Example of a GFS model upper level forecast from NOAA] Through keynote presentations, discussion sessions, booths, and modeling tutorials, this event will facilitate an exchange of best practices and a culture evolution across all of NOAA's modeling enterprise, including the external community. "Doing much more with our existing resources helps every aspect of NOAA's mission," said Hendrik Tolman, Senior Advisor for Advanced Modeling Systems at the National Weather Service and co-Chair of the Unified Modeling Committee, regarding the meeting. "Modeling enables NOAA to successfully execute its mission." Mariotti added that she hopes meeting participants will go home with a broader knowledge of who's doing what kind of modeling at NOAA and some new ideas on what else they can do to extend what NOAA is able to do today. The NOAA General Modeling Meeting and Fair takes place September 10-12 at the NOAA Center for Weather and Climate Prediction in College Park, MD. Edited for
WeatherNation
by Meteorologist Mace Michaels