[Street flooding in Houston after heavy rains from Hurricane Harvey in 2017.]
[NOAA] A NOAA analysis released Thursday found significantly higher rainfall frequency values in parts of Texas, redefining the amount of rainfall it takes to qualify as a 100-year or 1000-year event.
The study, published as NOAA Atlas 14, Volume 11 Precipitation-Frequency Atlas of the United States, found increased values in parts of Texas, including larger cities such as Austin and Houston, that will result in changes to the rainfall amounts that define 100-year events, which are those that on average occur every 100 years or have a one percent chance of happening in any given year. In Austin, for example, 100-year rainfall amounts for 24 hours increased as much as three inches up to 13 inches. 100-year estimates around Houston increased from 13 inches to 18 inches and values previously classified as 100-year events are now much more frequent 25-year events.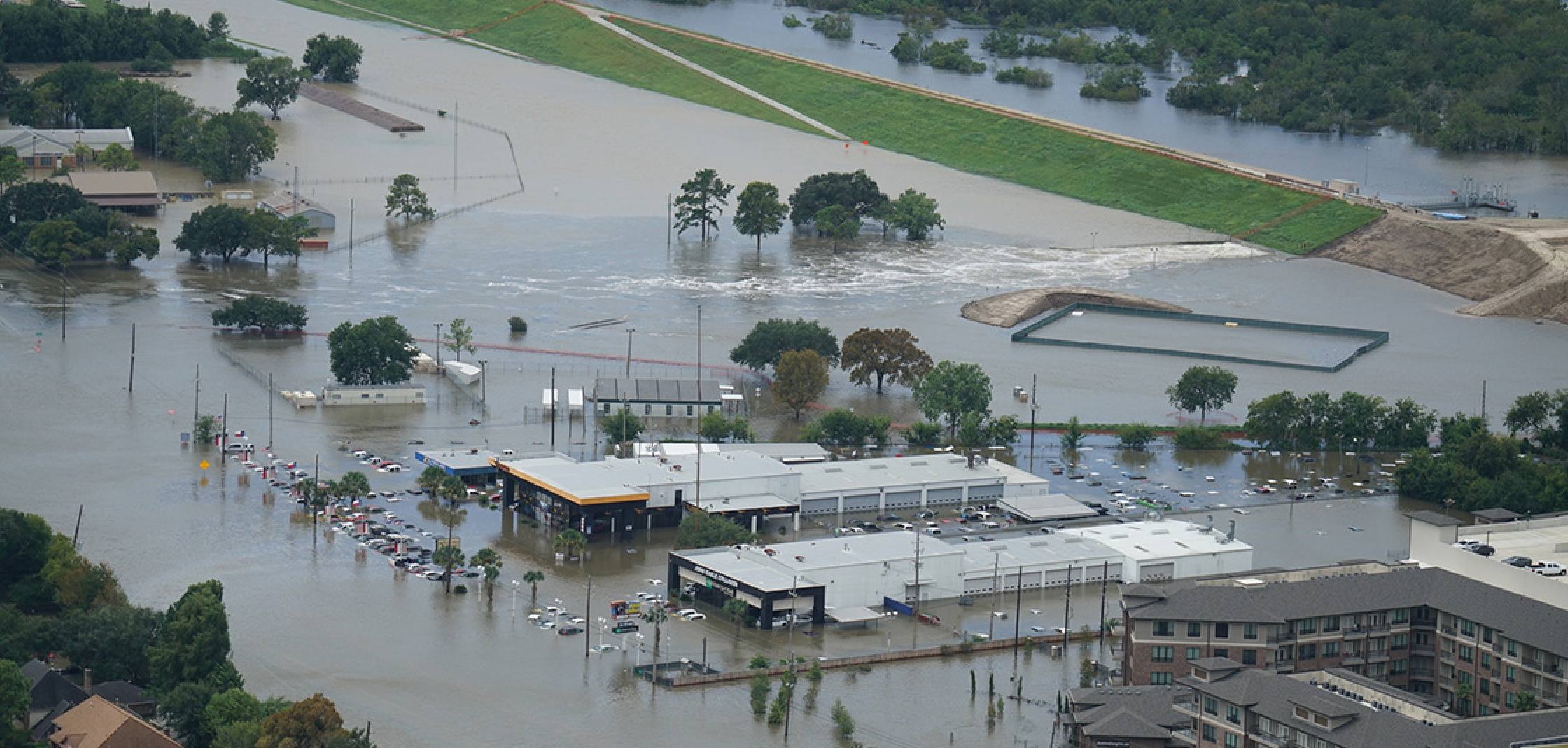 [Hurricane Harvey aftermath flooding from 2017. From iStock via NOAA]
NOAA Atlas 14 rainfall values are used for infrastructure design and planning activities under federal, state and local regulations. They also help delineate flood risks, manage development in floodplains for FEMA's National Flood Insurance Program and are used to monitor precipitation observations and forecasts that can indicate flooding threats by NOAA's National Weather Service.
"NOAA's new rainfall frequency values for Texas will help state and local authorities better understand their flood risk and more accurately plan and design infrastructure to minimize the threat of flooding," said Thomas Graziano, Ph.D., director, NOAA Office of Water Prediction.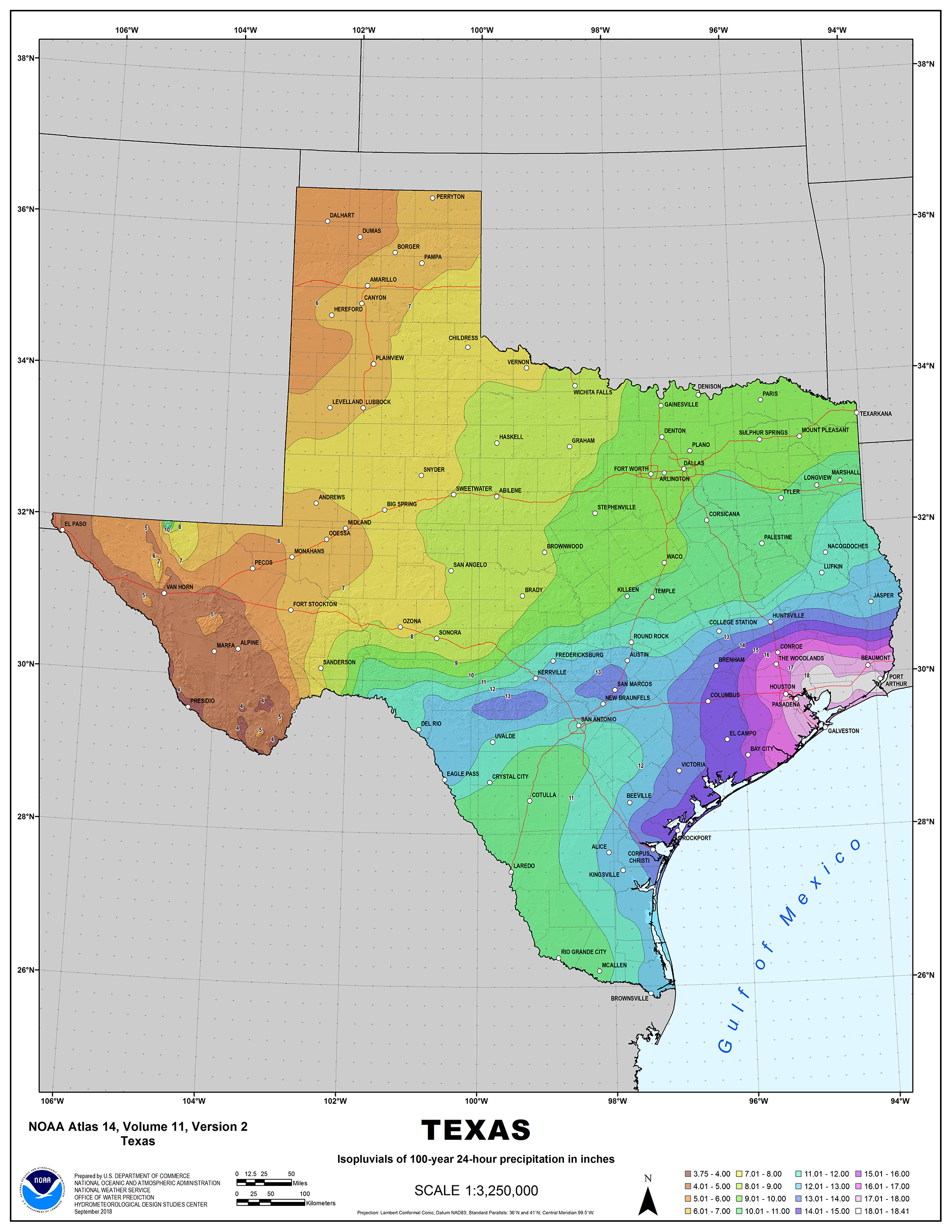 [Graphic of Texas shows the updated rainfall values in inches that define certain extreme events, such as the 100-year storm. From NOAA]
Current standards used for infrastructure design and floodplain regulations will likely be revised based on the new values. Officials in locations that have seen significant increases are already assessing the potential impacts of adopting the new estimates based on NOAA's preliminary data shared during the study's peer-review process over the past year.
The updated values will supersede those currently available for Texas from the 1960s and 1970s. The new values are more accurate than estimates developed 40 to 50 years ago due to decades of additional rainfall data, an increase in the amount of available data, both in the number of stations and their record lengths, and improved methods used in the analysis.
[audio mp3="https://media.weathernationtv.com/app/uploads/2018/09/Audio-of-Atlas-14-Texas-briefing-092718_1979690929.mp3"][/audio] [NOAA 
Audio from the media teleconference for Atlas 14 Texas
]
NOAA's Atlas 14 is a peer-reviewed publication that serves as the official government source of precipitation frequency values for the U.S. The new values can be viewed online or downloaded from NOAA's Hydrometeorological Design Studies Center webpage and cartographic maps at this link.