Big changes are coming to the North Central Plains after a brief period of warmth! Enjoy the highs in the 60s, 70s, and 80s as an incoming area of low pressure will spawn the potential for snow once again in the High Plains and will drastically drop temperatures into the weekend. Temperatures will be well above average due to a dominating high-pressure system throughout this week.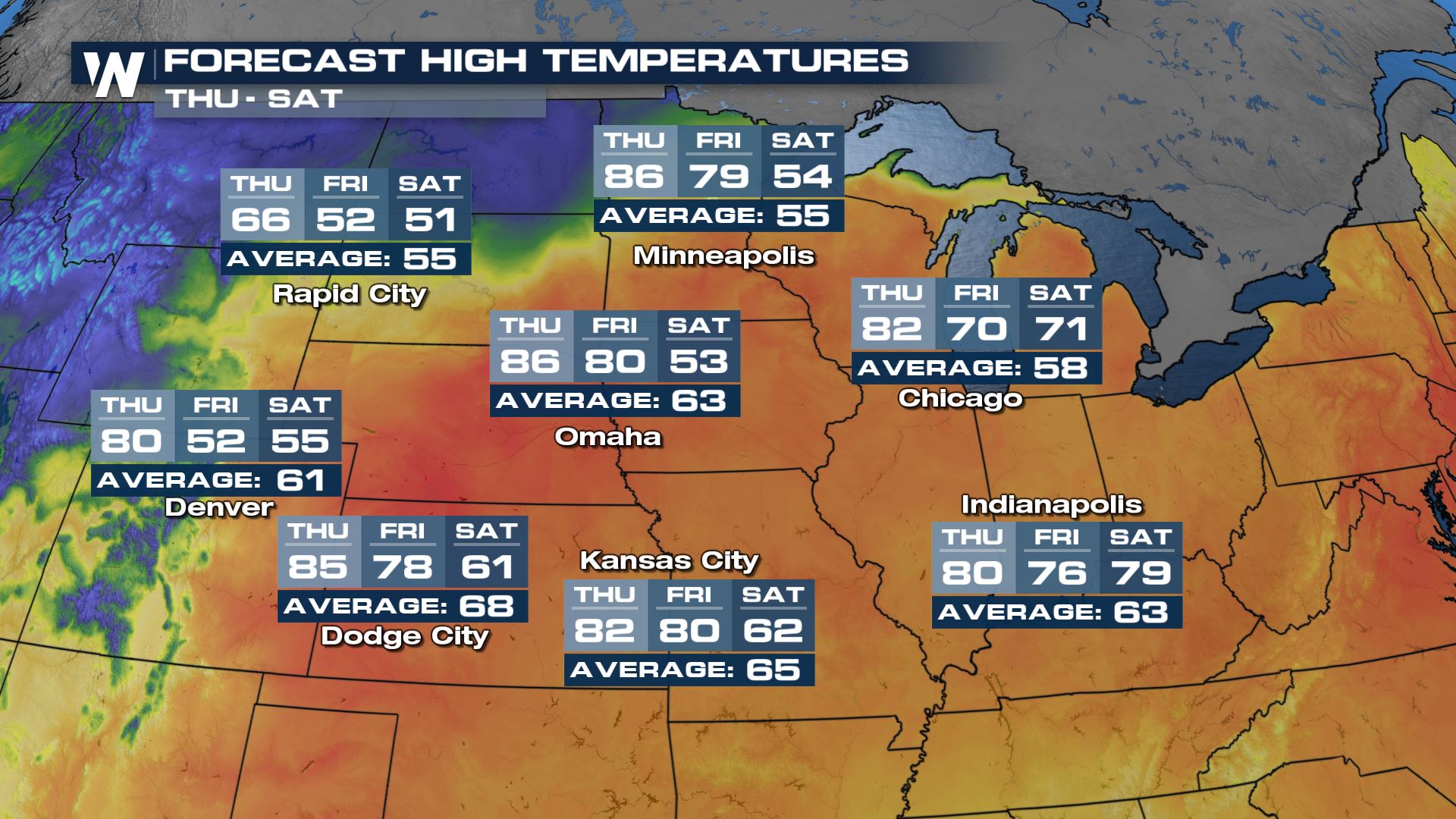 The area of low pressure that is bringing the cooldown will also ignite thunderstorms and snow showers starting Thursday evening. The system looks to be generally warmer through the end of the week before more cold wraps in allowing for the transition of rain to snow in the far northern tier of the country.
There is still a little bit of uncertainty on exactly where the heaviest snow will fall, including the temperature profile which could lead to more ice than snow.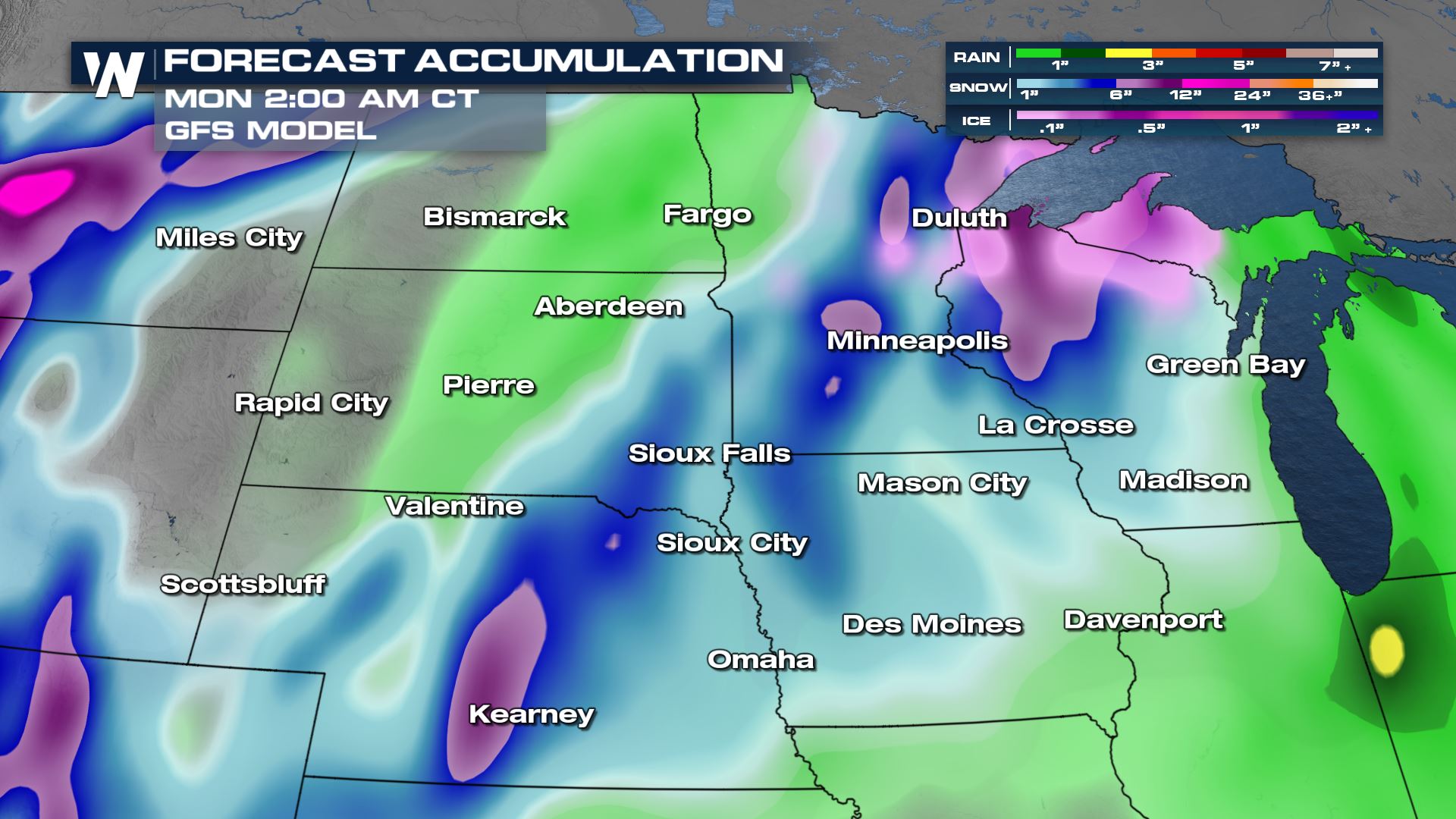 In comparison to the BARON model, snowfall is less of a possibility for the Plains.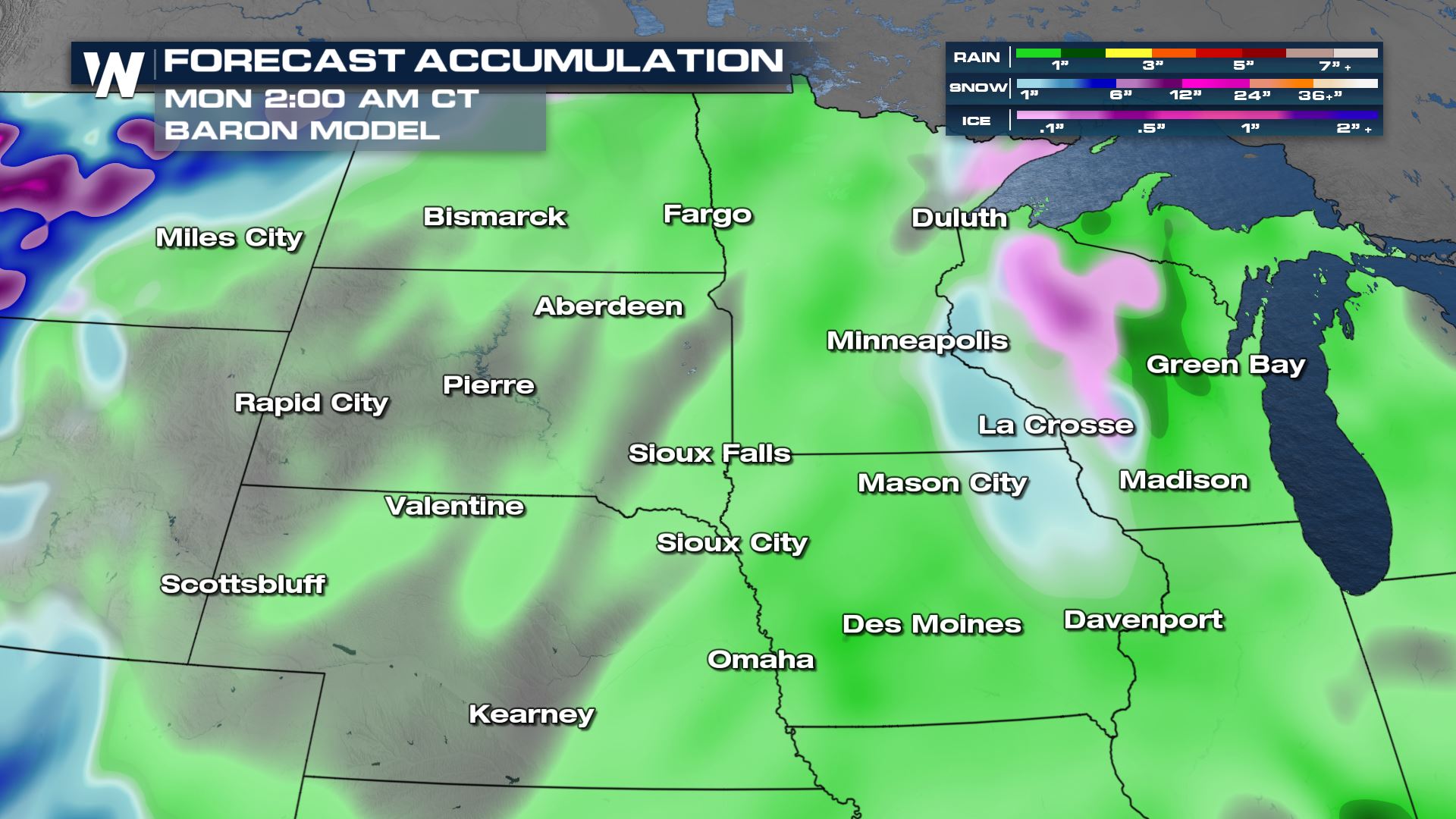 This season has been well above average across the northcentral. In fact, Minneapolis has officially had its third snowiest year on record! If any more snow is added then that will be included in their totals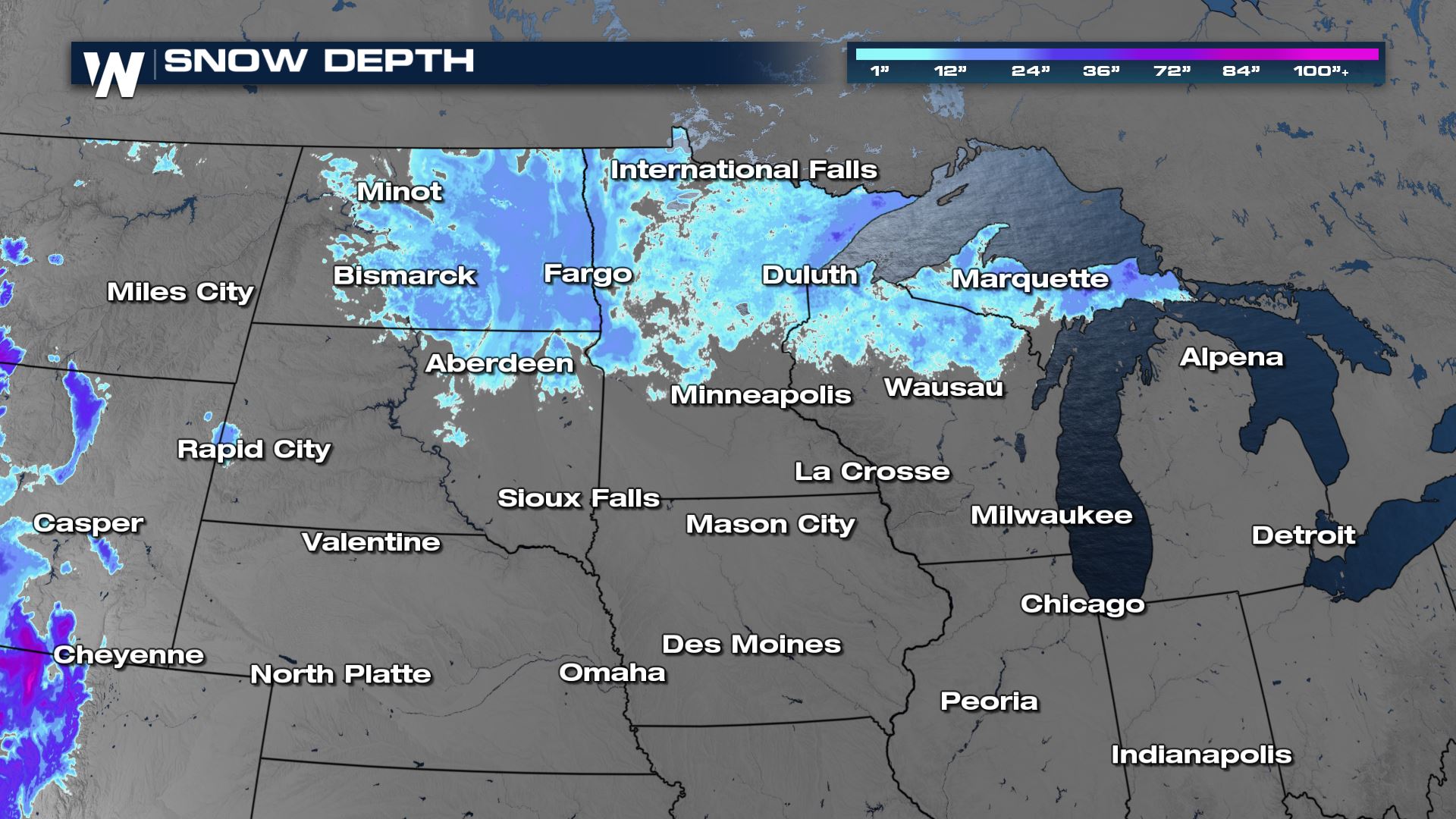 Stay with WeatherNation for the latest on the temperature changes coming to the Plains in the central regional forecast always :30 past the hour.