Winter Weather Advisories have been posted for much of the Northeast through Sunday.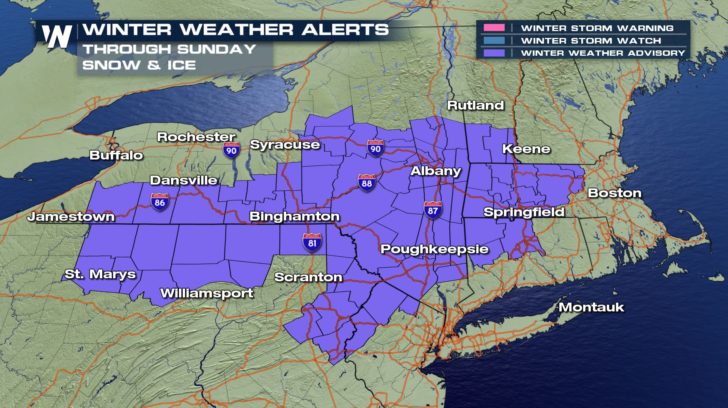 A strong storm that has been responsible for flooding in the Southeast will be tracking up the East Coast. The leading edge of precipitation will move into the Twin Tiers of New York and Pennsylvania by early Sunday morning.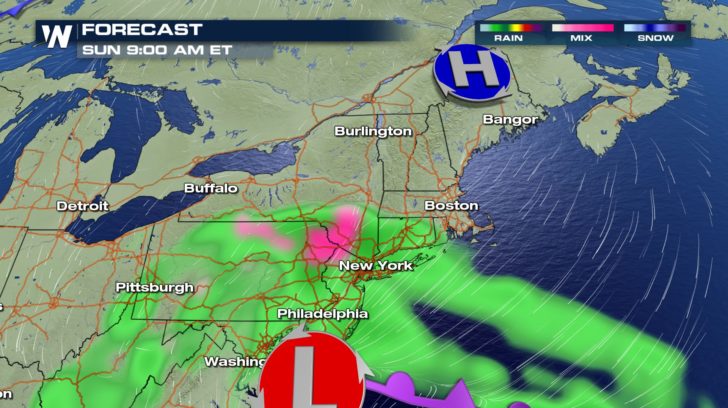 There is not a lot of cold air for the storm to work with initially so the chance of freezing rain and a wintry mix are quite high, especially toward the start of the storm. Freezing rain and sleet will likely first impact the Poconos and Catskill Mountains early Sunday before changing to snow for a period of time. By Sunday evening, wintry precipitation spreads north of Albany and into Vermont and western Massachusetts.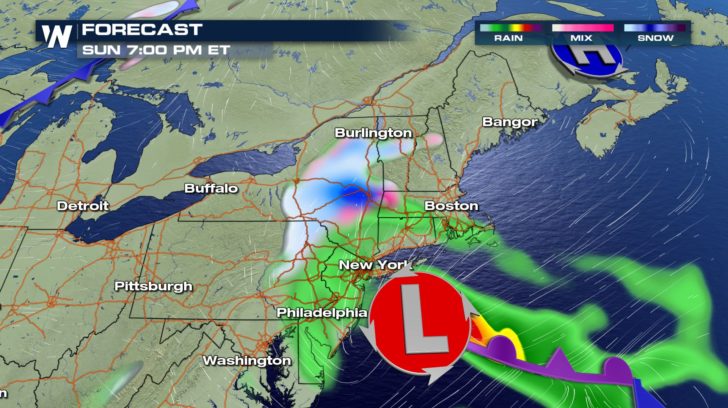 It's a quick moving storm so accumulations won't be much. The storm is gone by Monday afternoon and a cold front sweeps through behind it.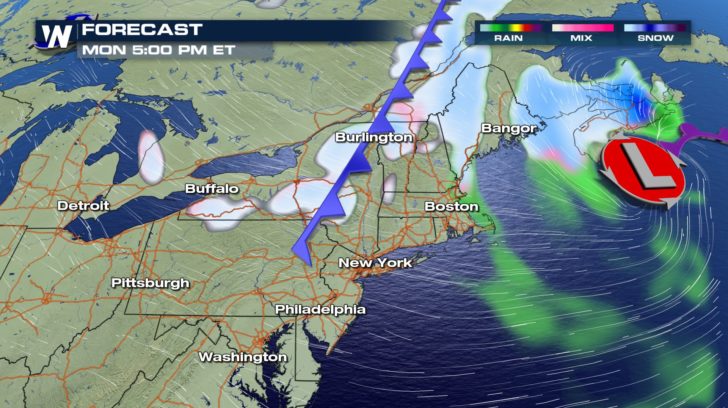 This may trigger lake effect snow to begin Monday evening into Tuesday but the impacts will be minimal. Bottom line, 1 to 3 inches of snow and sleet are likely where the winter advisories are in effect.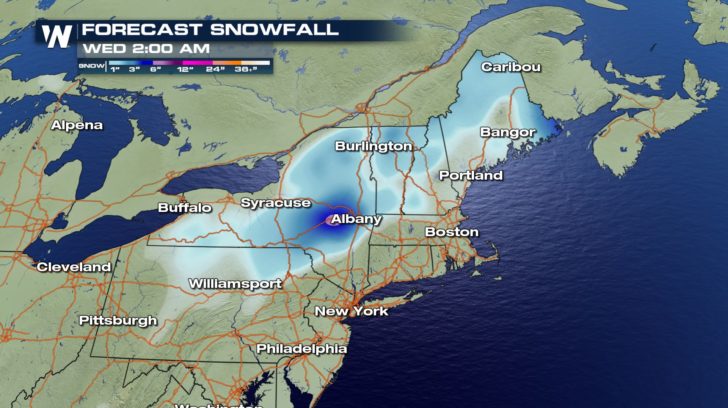 We are most concerned for freezing rain and ice accumulation over the Poconos of eastern Pennsylvania.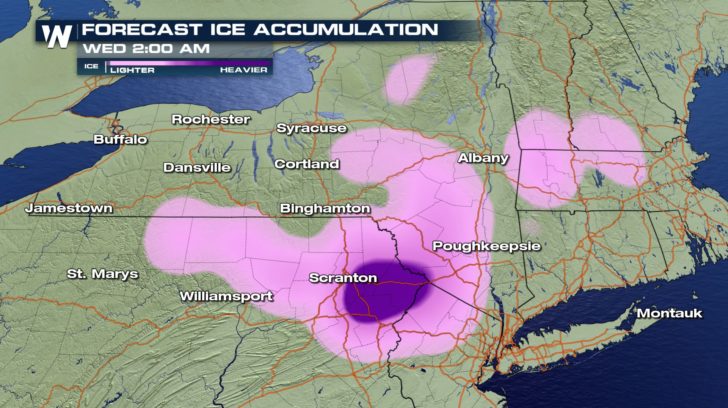 Temperatures will plummet behind the storm where wind chill values may approach zero degrees across parts of New England and northern New York by Tuesday morning. This blast of winter weather will be short lived and temperatures are expected to rebound quickly toward the end of the week. For WeatherNation: Meteorologist Nick Merianos