This weekend the northeast will be relatively warm by January standards.  And Saturday will be relatively quiet ahead of the next cold front.  Enjoy Saturday, because weather changes are coming for Sunday and Monday.  Highs on Saturday will reach 60 degrees in places like Richmond and Washington D.C.  New York and Boston will be a little cooler, but still unseasonably warm, in the lower 50's.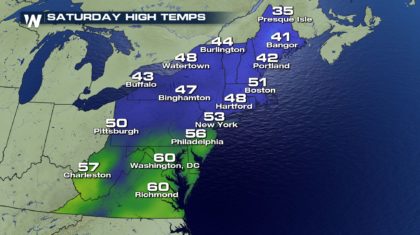 On Sunday, the northeast will cloud over, and rain will be very likely Sunday morning into Sunday afternoon as a cold front moves through.  Despite the clouds and showers, highs on Sunday will be almost as warm as Saturday.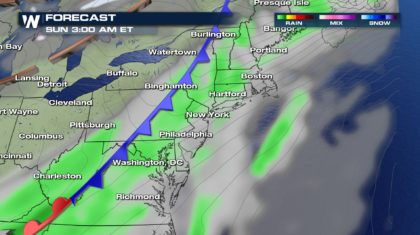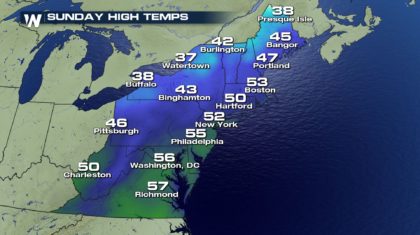 But as the cold front rolls off the east coast on Monday, low pressure attached to the same system will move up the eastern seaboard very quickly.  It will act like a mini-Nor'easter, pinwheeling in rain along the coast of North Carolina.  Farther up the coast, where temps are colder on Monday, rain could transition into snow.  From eastern Virginia, up the Jersey shore, and along I-95 from New York to Boston, snow showers are possible.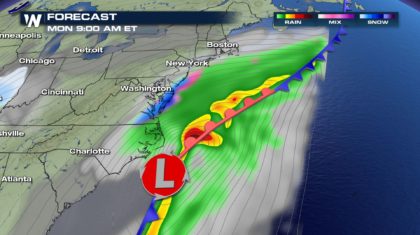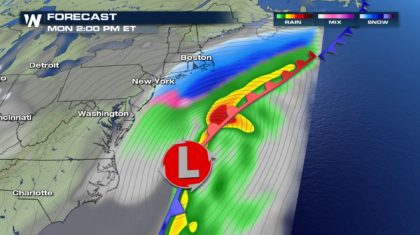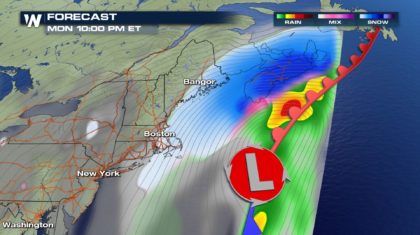 It appears that when the snow develops on Monday, temperatures near the surface should remain above the freezing mark.  So if snow showers develop, they should melt on contact with the ground.  And with ground temps also above freezing, ice should not be an issue on area roadways.  Depending on temperatures profiles between the clouds and the ground, some areas may just see rain.  In any event, the system is gone by Monday night, and any snowflakes will disappear too.  Not exactly a major winter storm, but a definite reminder that winter is alive and well.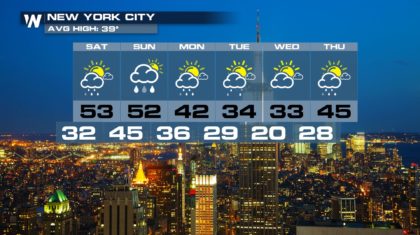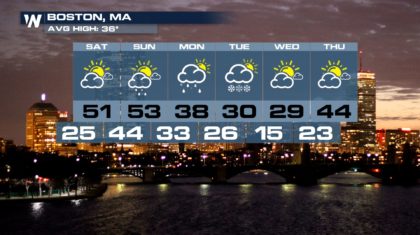 Of course, here at WeatherNation, we are constantly looking at long range forecasts.  And it appears, that another storm may have major impacts on the northeast next weekend.  It's still very early, but.... Stay tuned! For WeatherNation:  Meteorologist Matt Monroe