Whether you're traveling by land or air, chances are weather will impact your commute through the busy holiday weekend. This will be especially true across areas of the Northeast as a strong cold front will sweep through the region. The possibility of major delays will be likely for major airports in New England Sunday.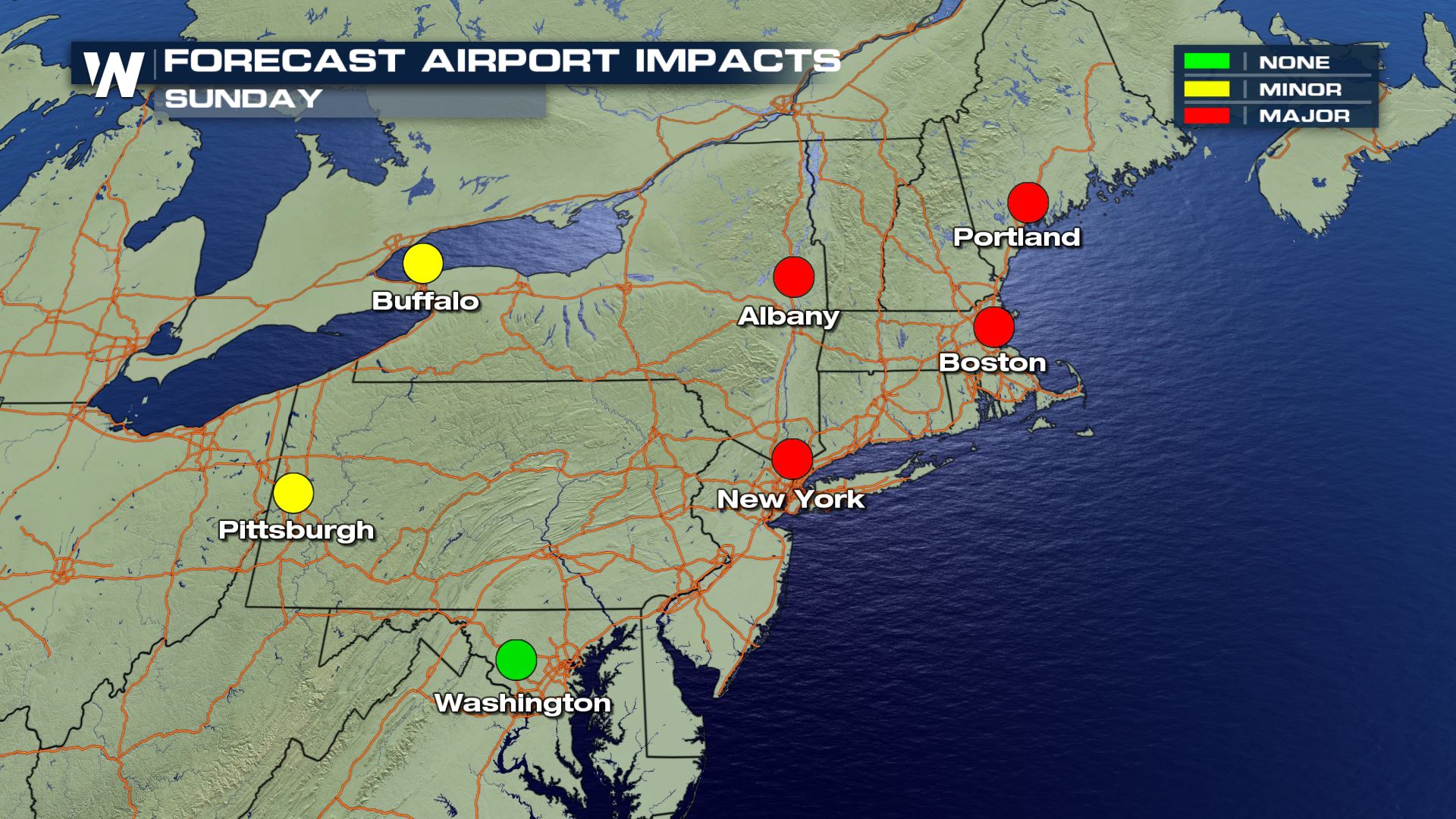 By 12 AM Sunday morning, precipitation will have moved into the northeast, with cities like Philadelphia, New York and Boston picking up on the wet weather.
Snow will begin to fall farther north in the area by Sunday morning, with a few inches possible by early Sunday morning. From Philadelphia, and points south, conditions will begin to improve as drier air moves into the area.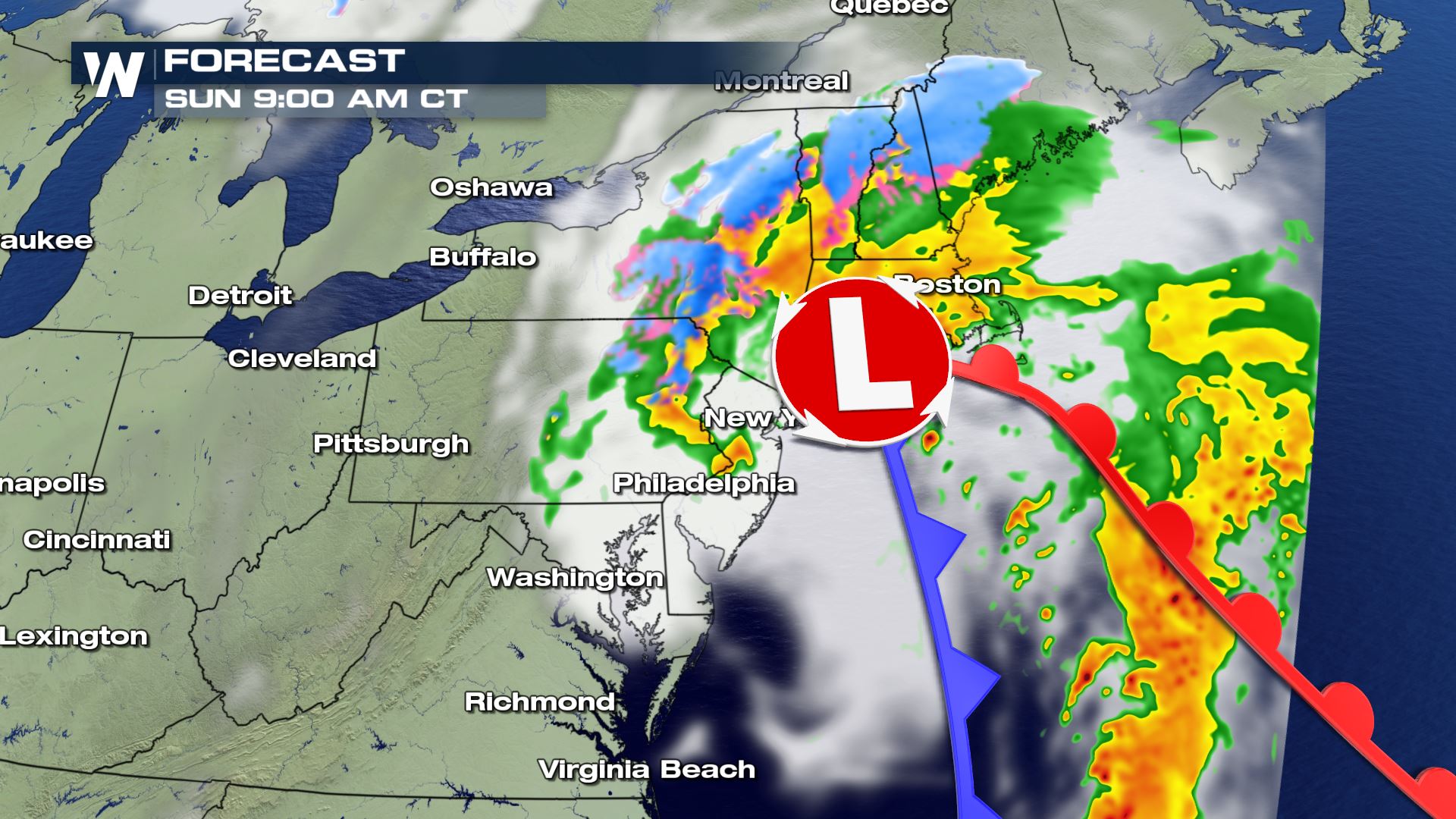 Boston will likely remain unsettled and soggy through Sunday afternoon and into the evening hours as the storm system swirls overhead. Snow will become more widespread as colder air fills in from the north.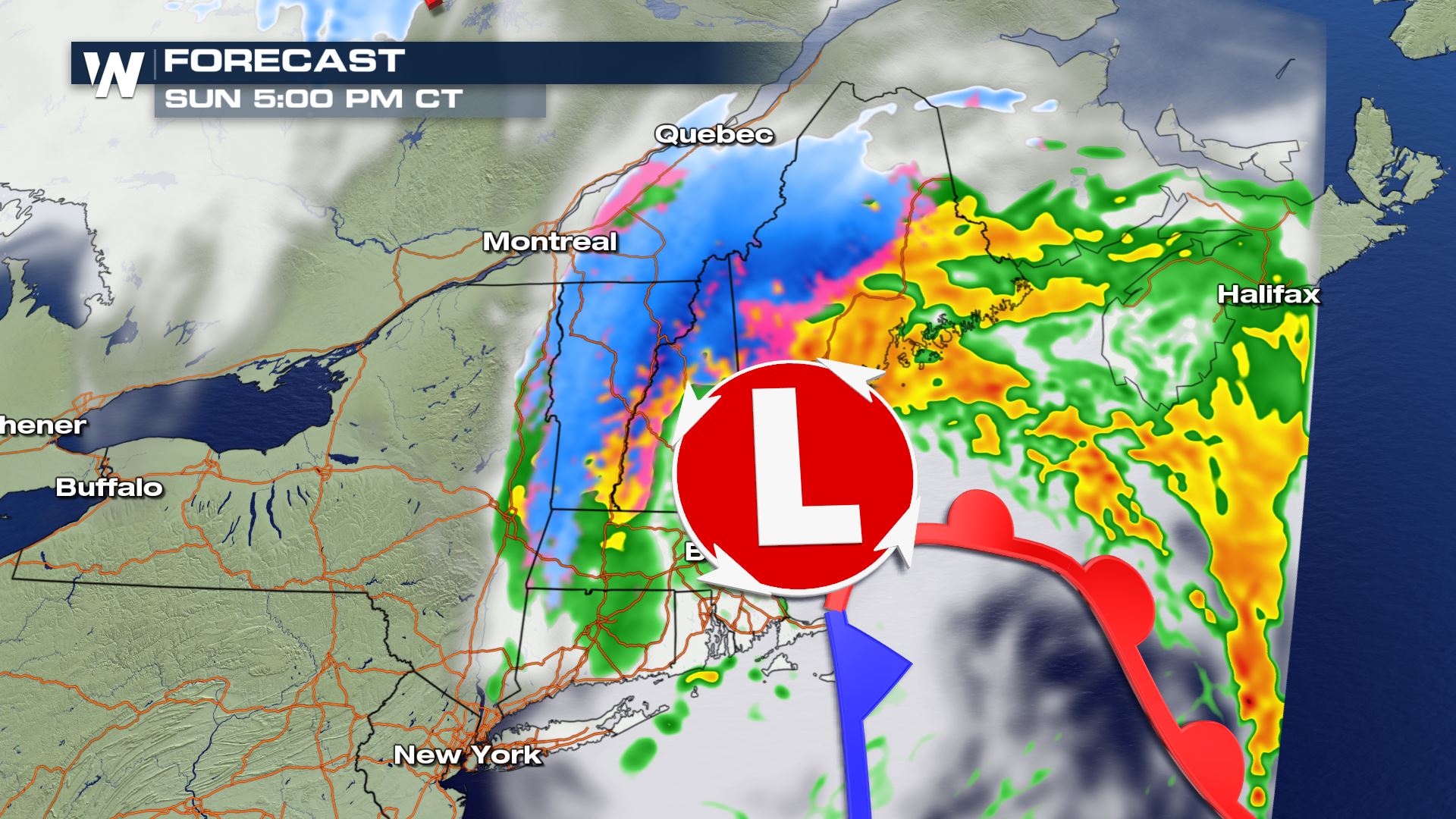 The bulk of precipitation will have moved out of the area by late Sunday night, with the exception near Maine, where light rain and snow showers will continue into the overnight hours.
By Monday afternoon, forecast models are hinting at the storm to have moved out of the area, allowing for a mainly sunny start to next week.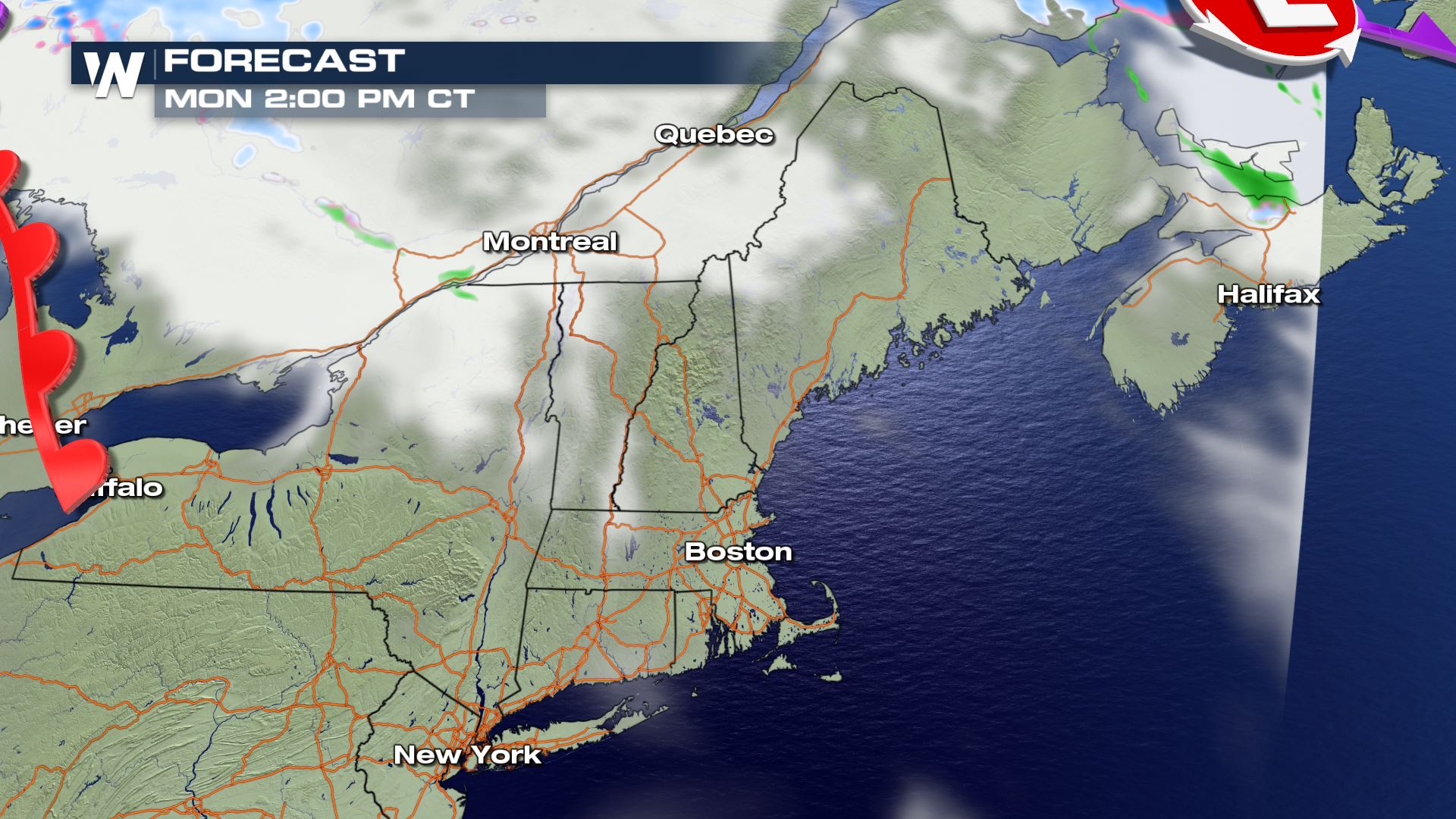 Snow totals will range from 1-4", with larger totals the farther north in the area. The darker shades of pink and purple represent snow totals anywhere from 6-12" by early Monday morning. The lighter shades of pink in northern Pennsylvania and into New York represent minor ice accumulations.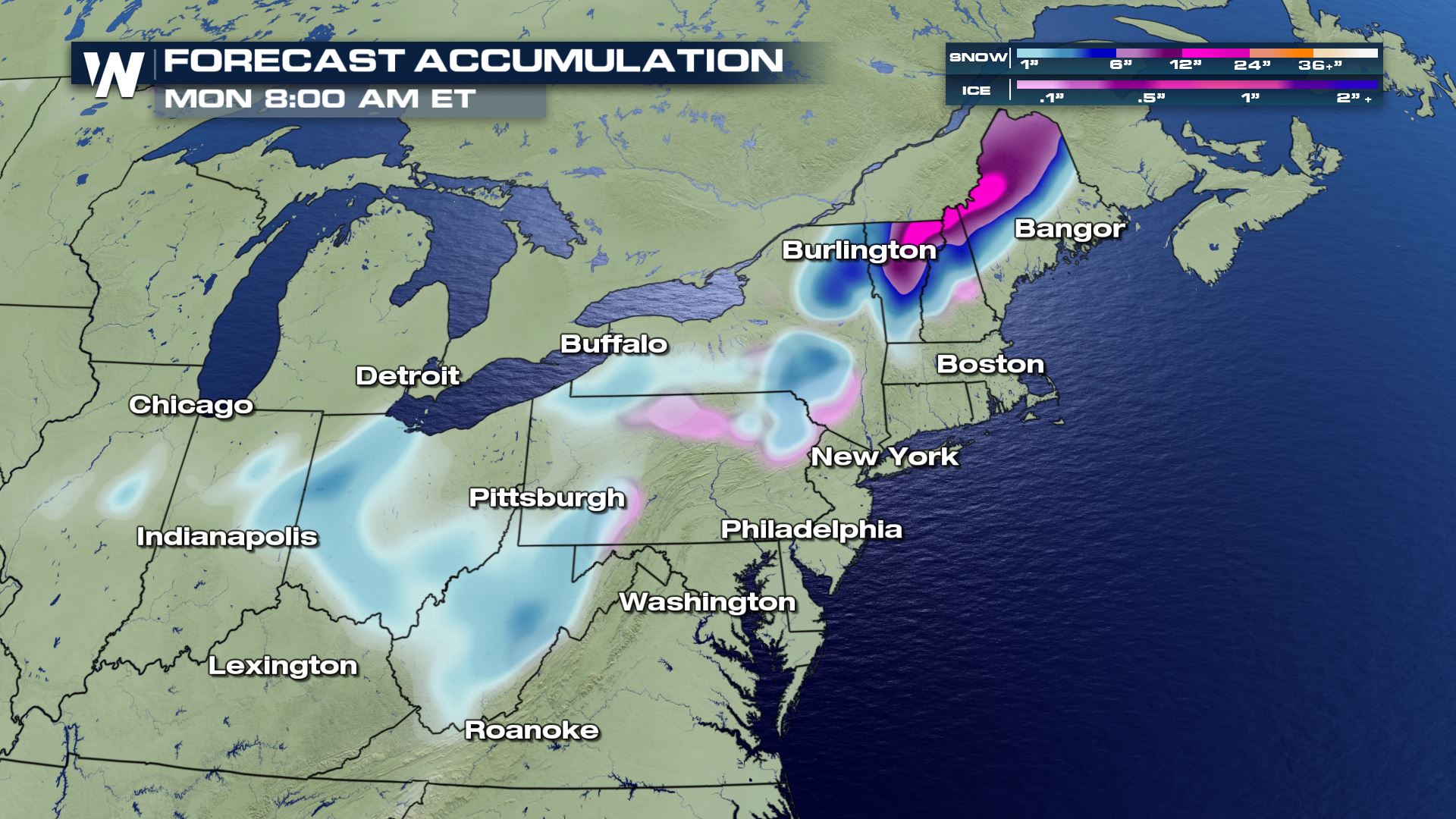 Rain totals will be largest from Philadelphia north into New York and the Boston areas, where up to an inch or more may be possible.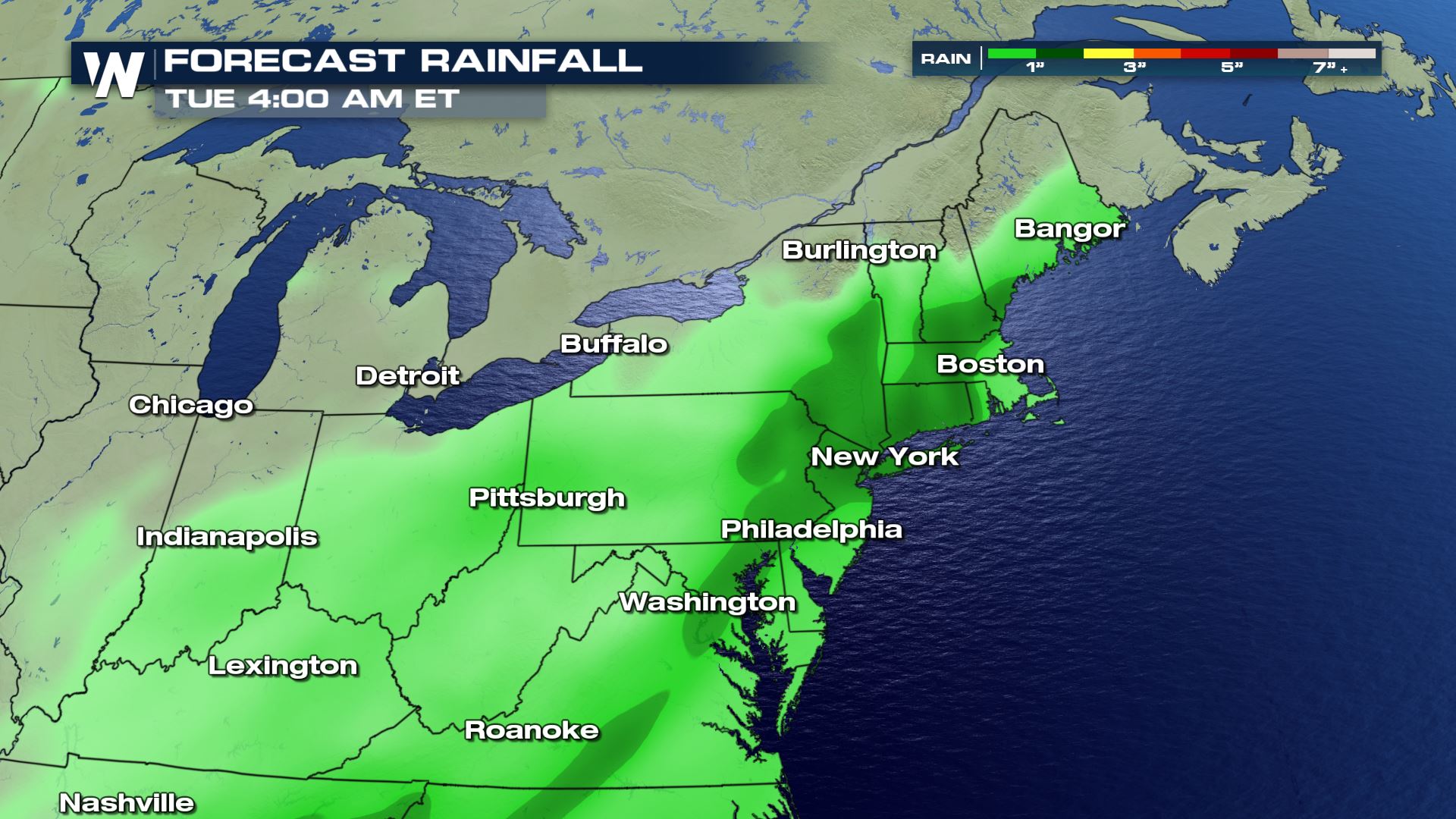 Below are the extended forecasts for both Boston and New York. Temperatures will remain in the mid 40s through the weekend and into early next week, with the greatest chances for precipitation on Sunday.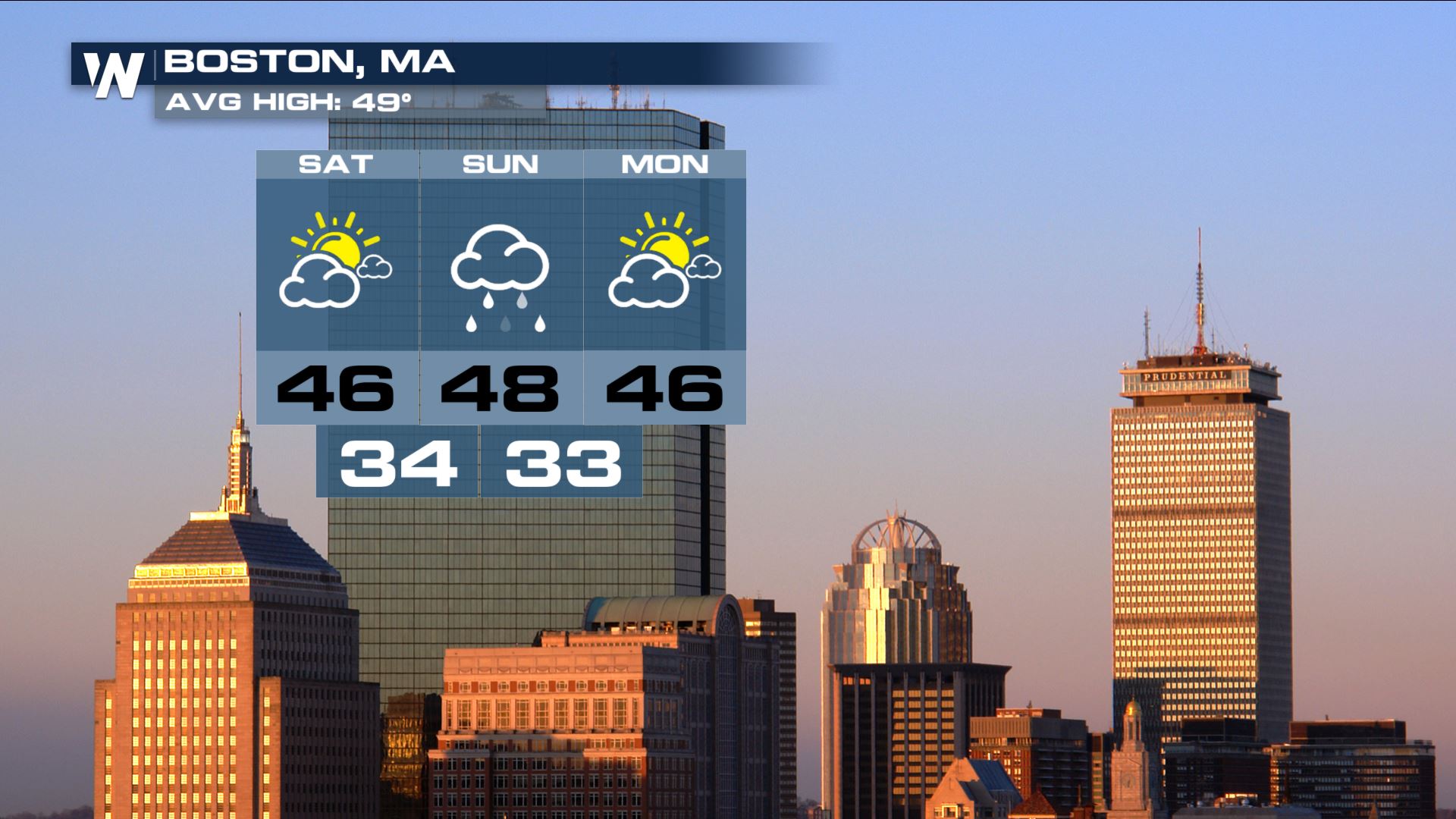 New York will see similar conditions as temperatures remain in the mid to upper 40s, with showers and thunderstorms in the forecast.