Several cities and towns were iced over Saturday when freezing rain accumulated on trees, power lines, street signs and sidewalks.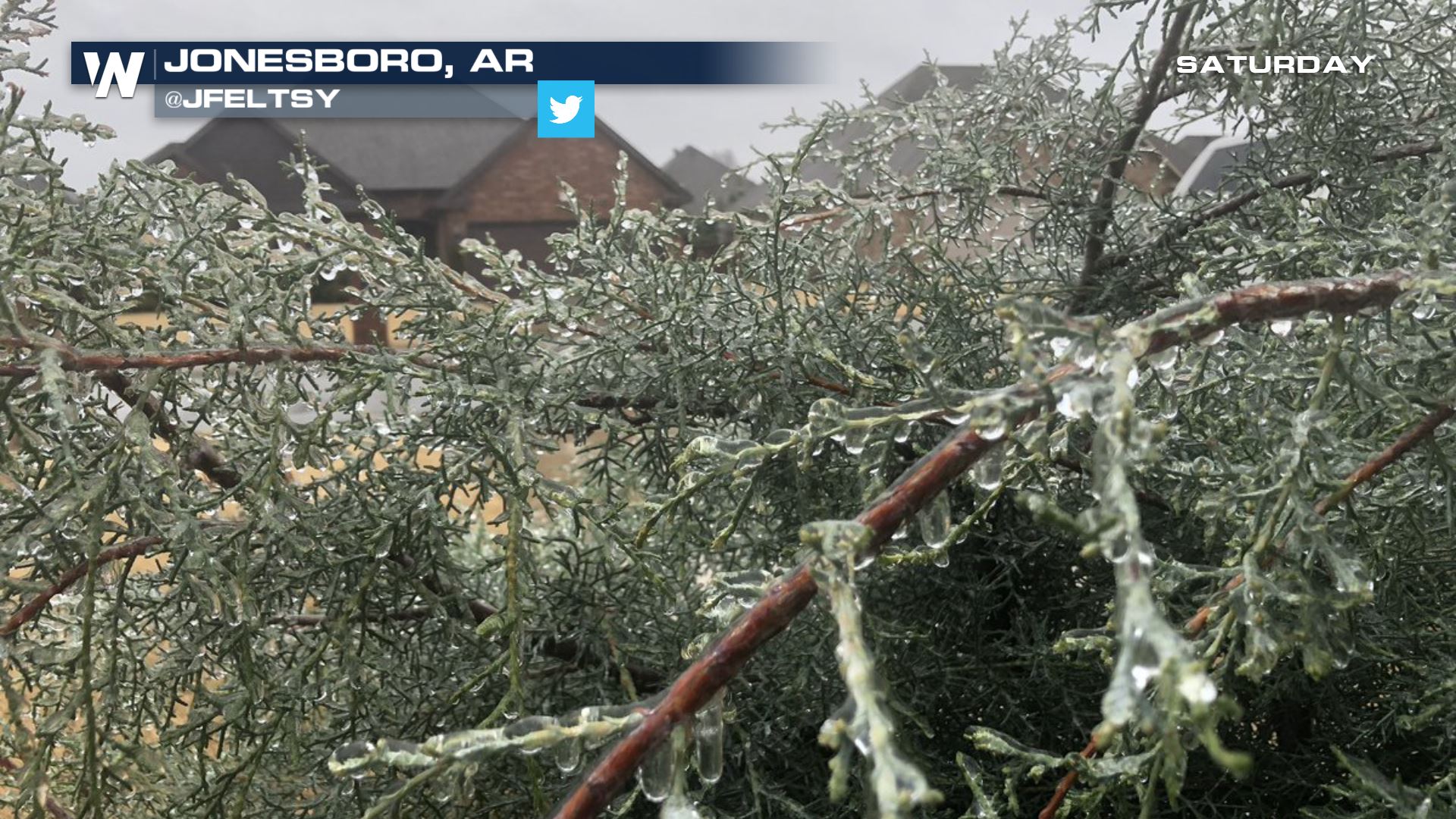 Courtesy JFeltsy on Twitter Freezing rain occurs when a warm layer of air moves in above you. If you have temperatures at or below freezing where you are standing, then the rain above is likely to freeze on contact when it reaches the ground. Depending on how thick the cold air mass is and the warm air mass is, you may see freezing rain or sleet.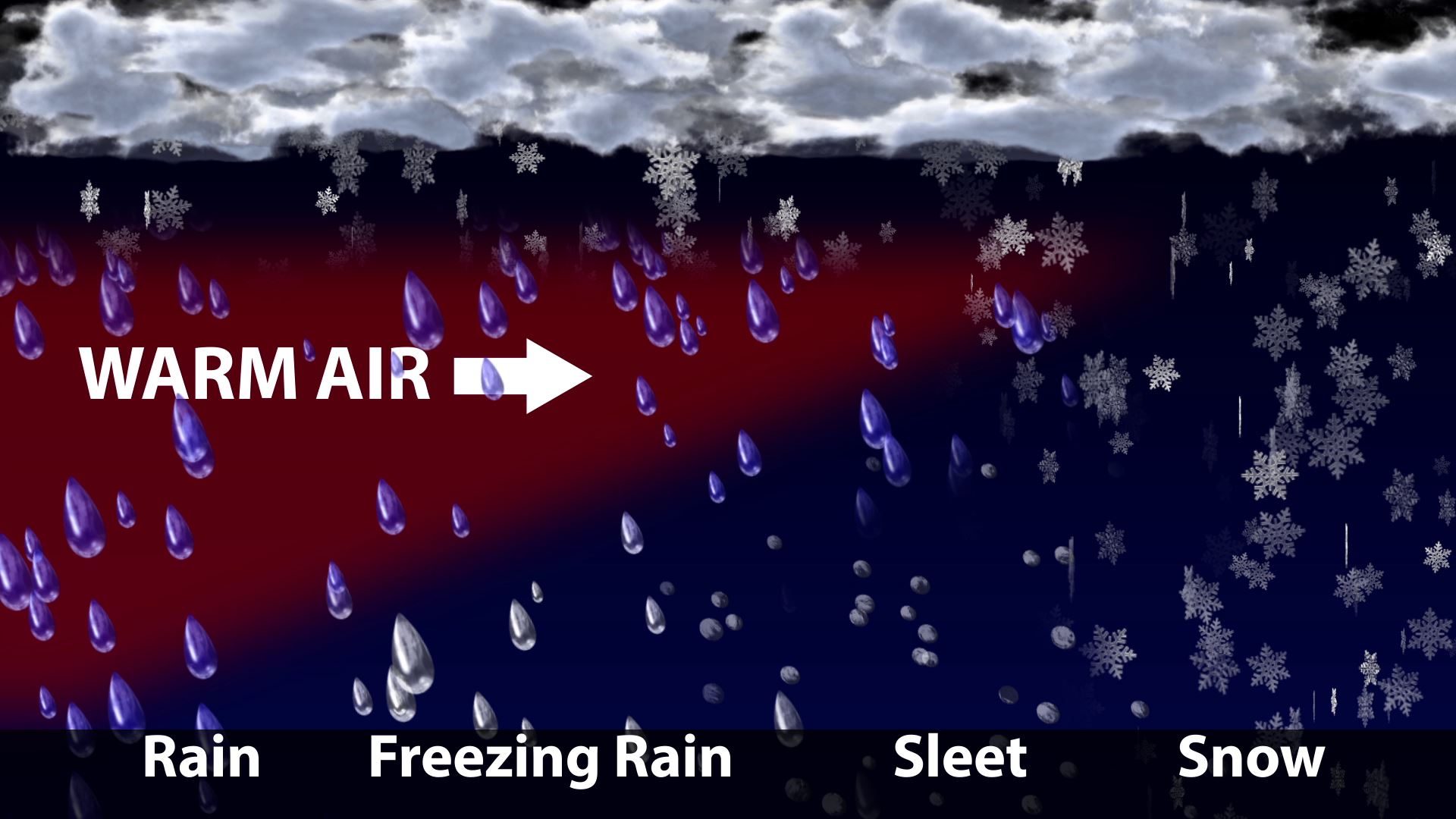 Pictures on social media from other parts of the state showed the same thing! Icing had occurred in Batesville, Arkansas as well.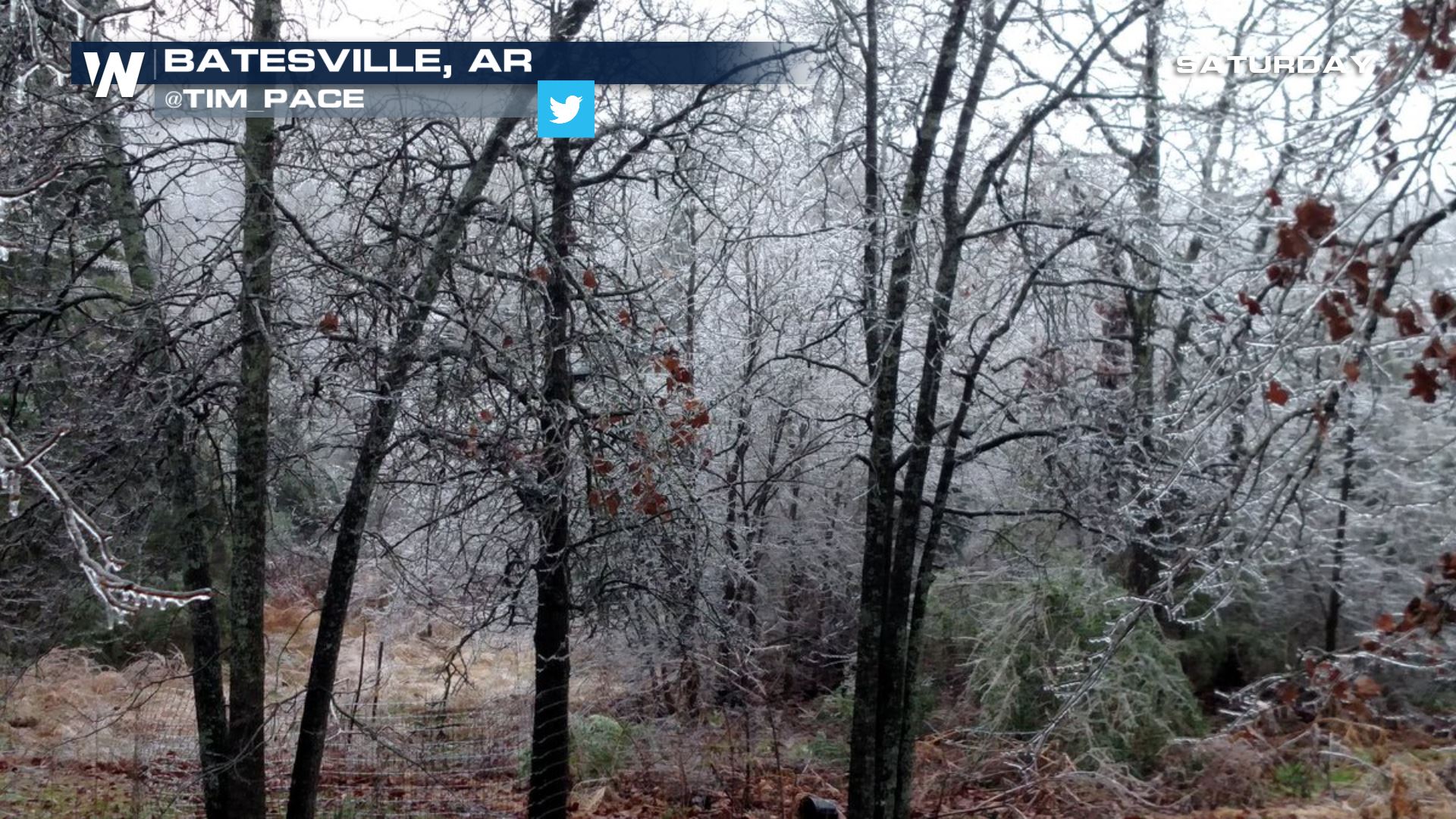 Image courtesy @Tim_Pace on Twitter The storm report map showed that most of the icing was concentrated across the northern part of the state on Saturday.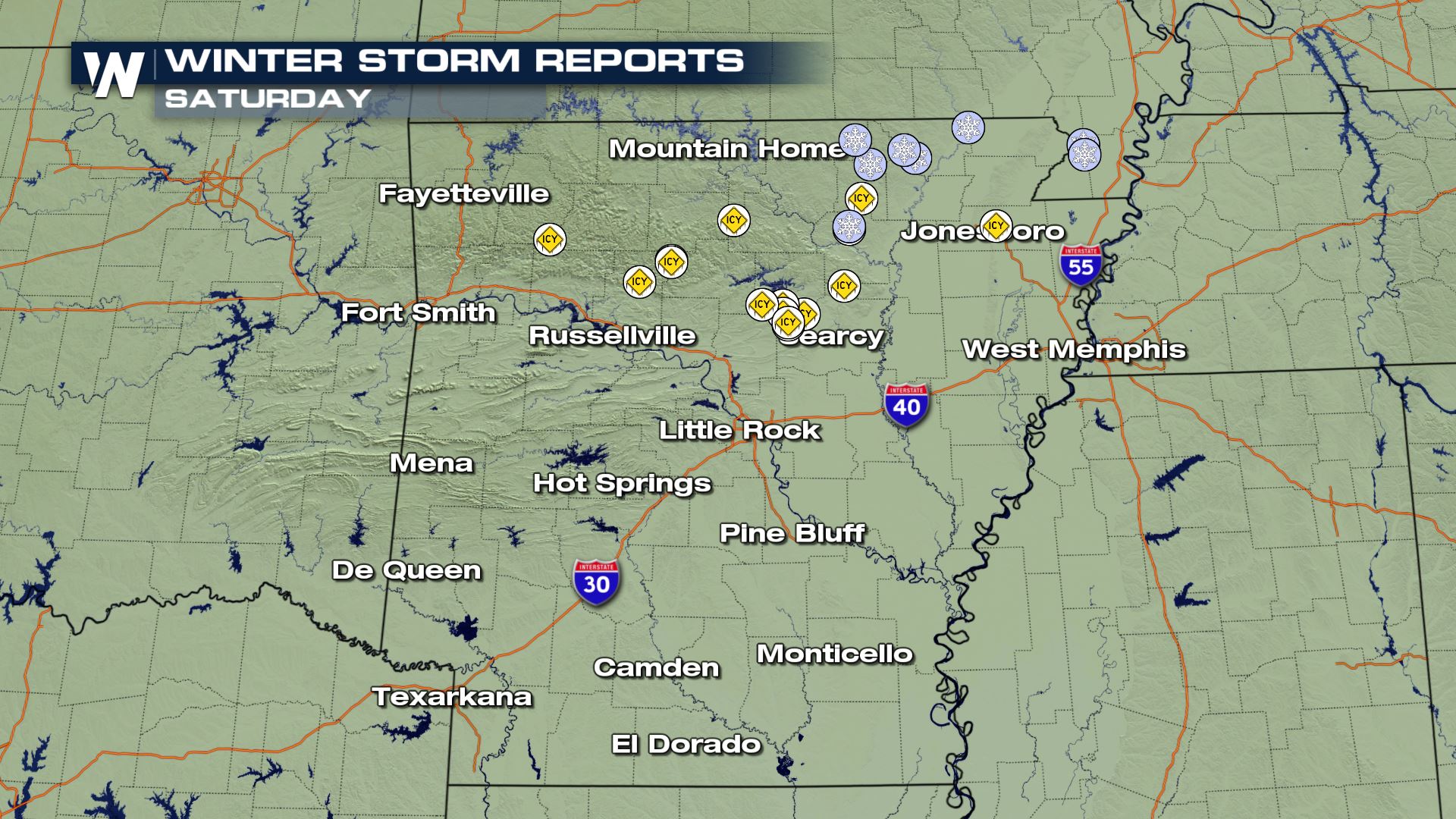 A wintry mix is forecast to continue Saturday night and into early Sunday morning. Improving weather conditions are forecast to be likely through the daylight hours Sunday. If you must travel, do so with extreme caution! These icy conditions can be some of the most dangerous out on the roads. Take it slow with two hands on the wheel as you cross bridges and overpasses, which tend to become icy first. Do you have any cool videos or pictures? We'd love to see them! As long as you can do so safely, share your videos/pictures with us on
Facebook
or
Twitter
! For WeatherNation, Meteorologist Steve Glazier