The northwestern U.S.  continues to be an active region, with wave after wave of Pacific moisture tracking through.  Lower elevations will see rain today and tomorrow.  Higher elevations and mountains will see snow. Through Thursday night, places like Seattle, Missoula, and Pocatello will all see rain.  However, snow will fall in Jackson, Wyoming.  Accumulations in Jackson will be very light.  However, the Tetons and Yellowstone National Park will see more snow due to higher elevations.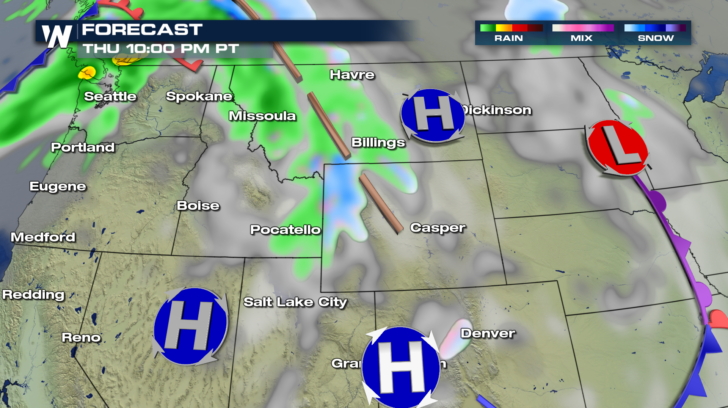 Overnight into Thursday morning, as temperatures fall behind a cold front, snow will fall in central Idaho and western Montana.  Very light totals are expected at valley levels.  The mountains in these areas will see more accumulating snow.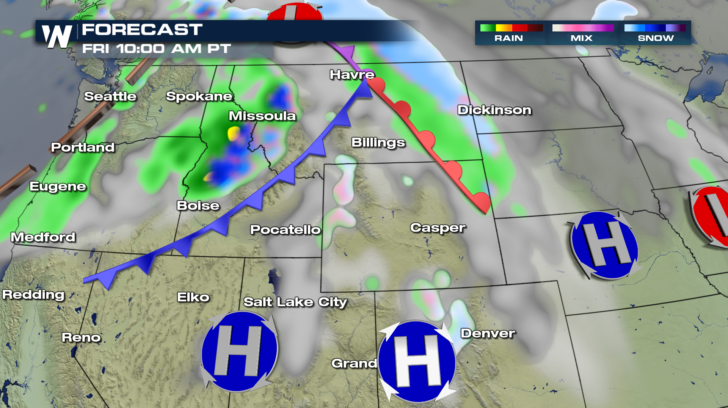 Rain will taper off by Friday night in Seattle and Portland.  Scattered snow showers will continue through Friday night in portions of Idaho, Montana, and Wyoming.  But a heavier band of snow is expected in the Rockies of Colorado.  Towns like Denver will stay free of snow.  But in the high country, snow will be possible.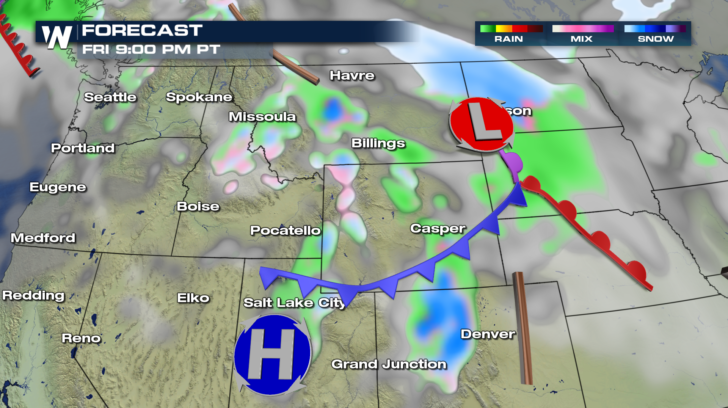 Through Friday night, rain could total 2 or 3 inches just north of Seattle.  Rain totals will be much lighter elsewhere. Snow totals will generally be fairly light in valleys.  However, the mountains of northwestern Wyoming could pick up over a foot of snow!  Lighter snow is expected in the Colorado Rockies.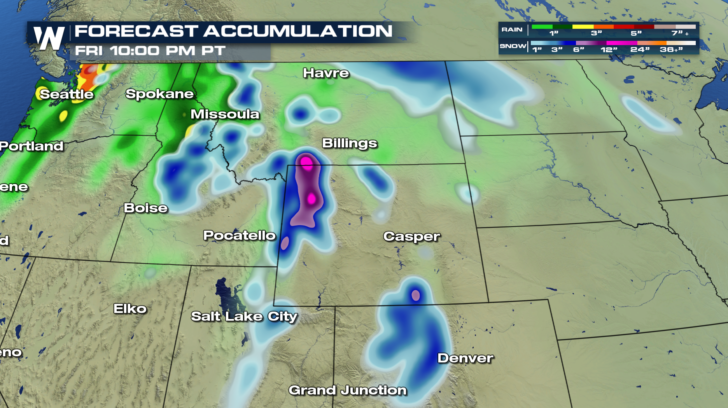 The National Weather Service office in Missoula, Montana has the following two messages on their webpage.  It headlines both the cool and wet conditions expected over the next several days, along with the windy conditions on the way for western Montana.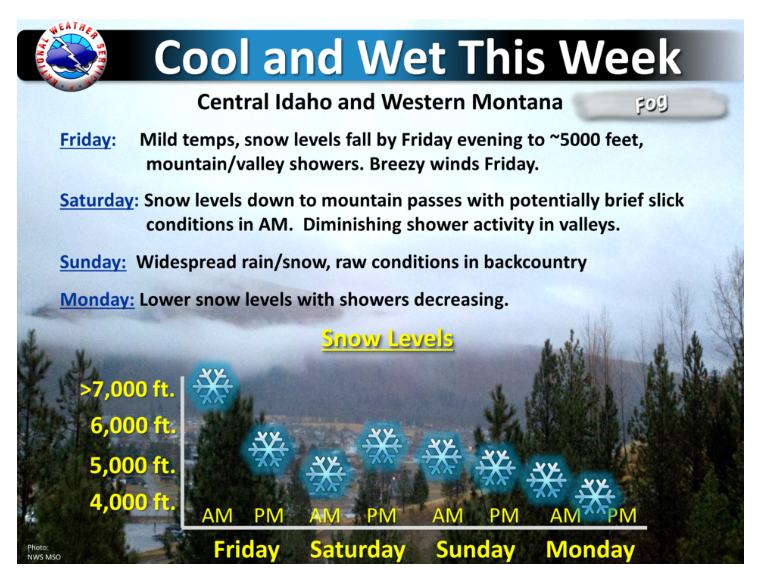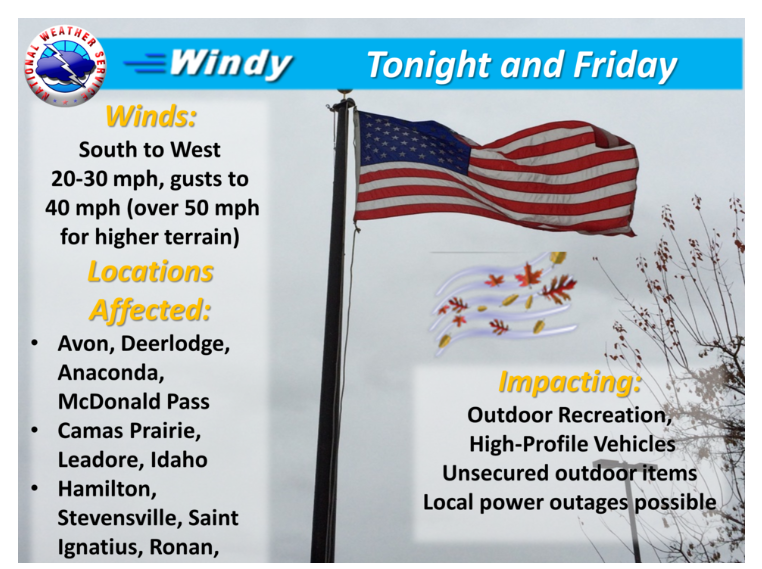 In similar fashion, the National Weather Service in Denver/Boulder, Colorado issued the following graphic for the chance of light snow in the mountains, and the windy conditions across the region Thursday afternoon.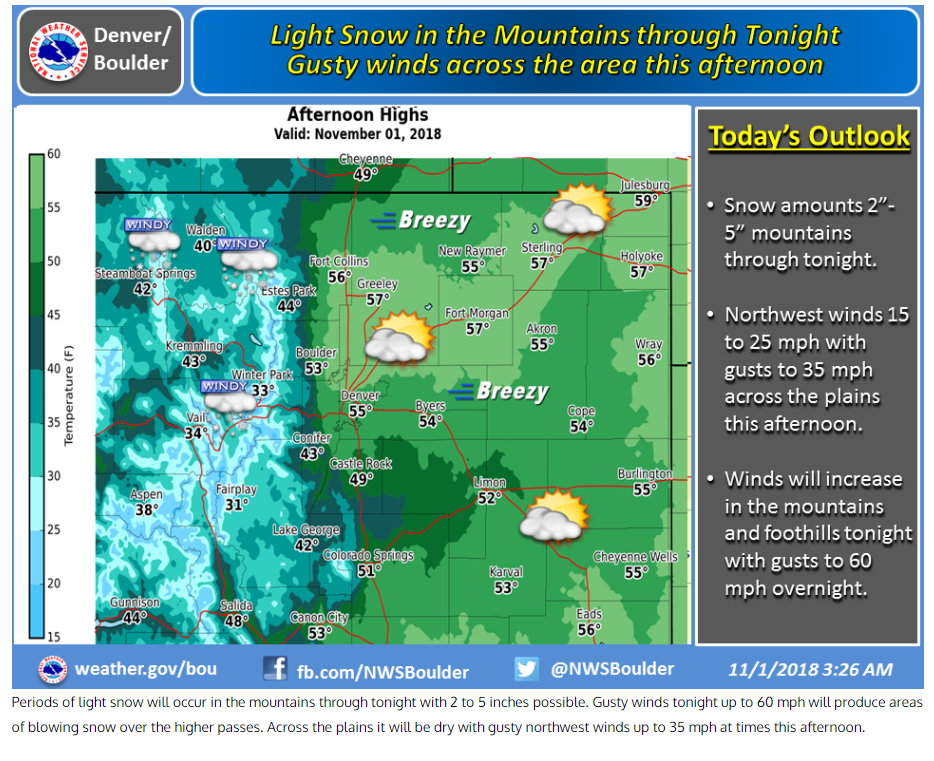 In summary, there are no major winter storms coming through the northwest quite yet.  But the weather patterns certainly indicate that autumn is winding down, and winter will soon be ramping up.  So get ready and have all of your winter gear in shape for what could be an active winter season! For WeatherNation:  Meteorologist
Matt Monroe