A potent spring storm system is expected to move across the Northwest through Thursday, bringing strong winds to many across the interior in addition to heavy rain and snow for some. The strongest winds are expected across Montana, Idaho, and Wyoming from Wednesday night into early Thursday, while heavy snow piles up across the mountains of Montana and Northern Wyoming during a similar time frame. High Wind Watches and High Wind Warnings are in effect through Wednesday night in Southern Wyoming and Idaho, while they persist through early Thursday for Northern Wyoming and Southern Montana. [embed]https://twitter.com/NWSBillings/status/1258002993829474304[/embed] Gusts in the warned regions are expected to reach 55 to 60 mph at times out of the west and northwest, making travel difficult, especially for high profile vehicles moving perpendicular to the gusts. Trees and power lines could be damaged, resulting in spotty power outages. Blowing dust will also be a concern, particularly in the Snake River Plain of Southern Idaho.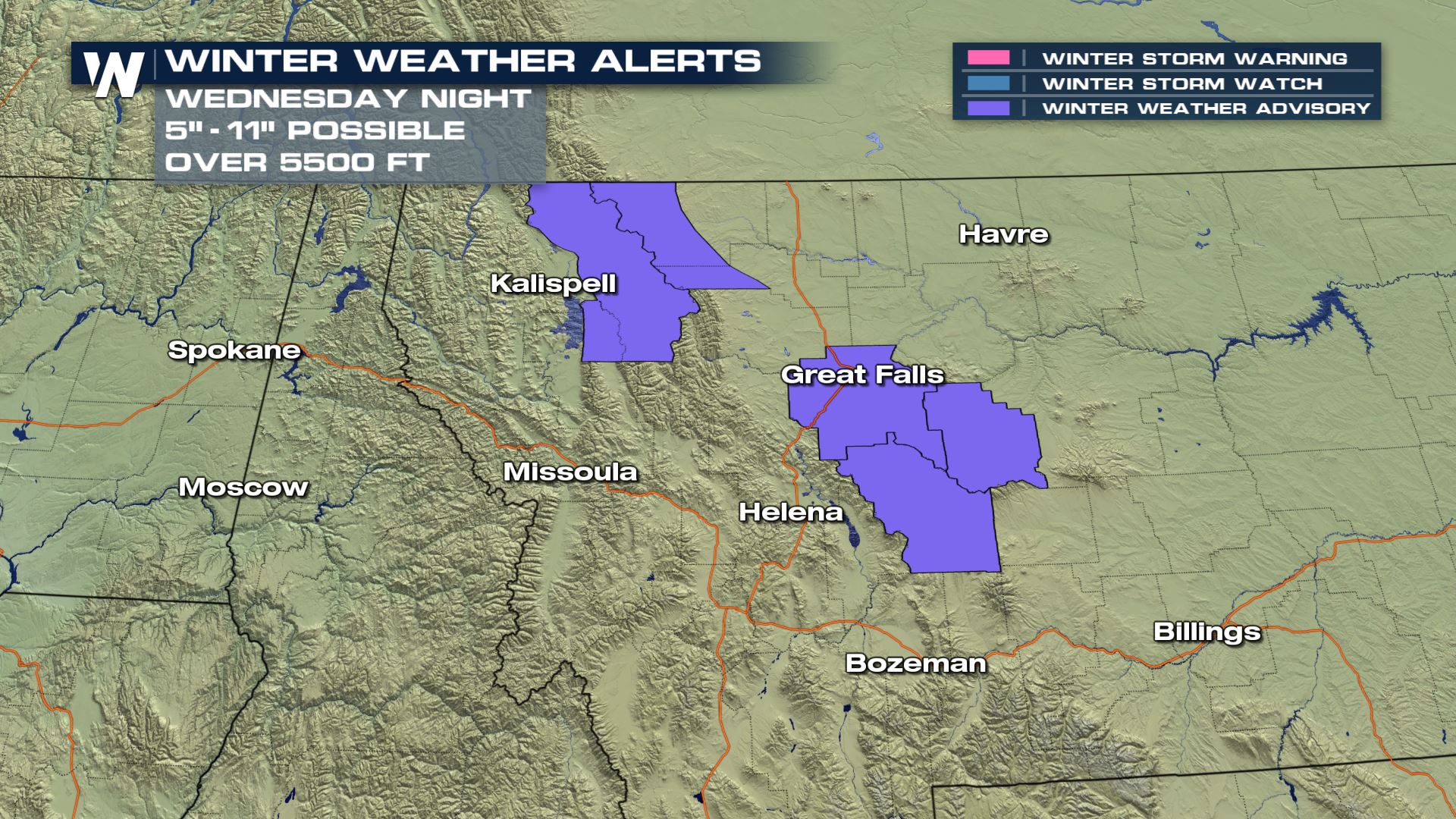 Heavy snow and moderate to heavy rain are also expected as the potent low pressure system moves east-northeast across the region. Winter weather advisories are in effect through midday Thursday for the Little Belt Mountains, West Glacier Region, and Rocky Mountain Front in Montana. Heavy snow is expected in these locations with accumulations topping 10 inches in the higher elevations. [embed]https://twitter.com/NWSWPC/status/1257950924808519680[/embed] Heavy snow, up to six inches, is also expected outside of the advisory areas in the mountains south of Bozeman, as well as the Bighorn Mountains in Wyoming. Lower elevation areas, particularly in the foothills of Montana, could see a dusting to an inch or two of accumulation. Travel could be impacted at times, especially where blowing snow develops.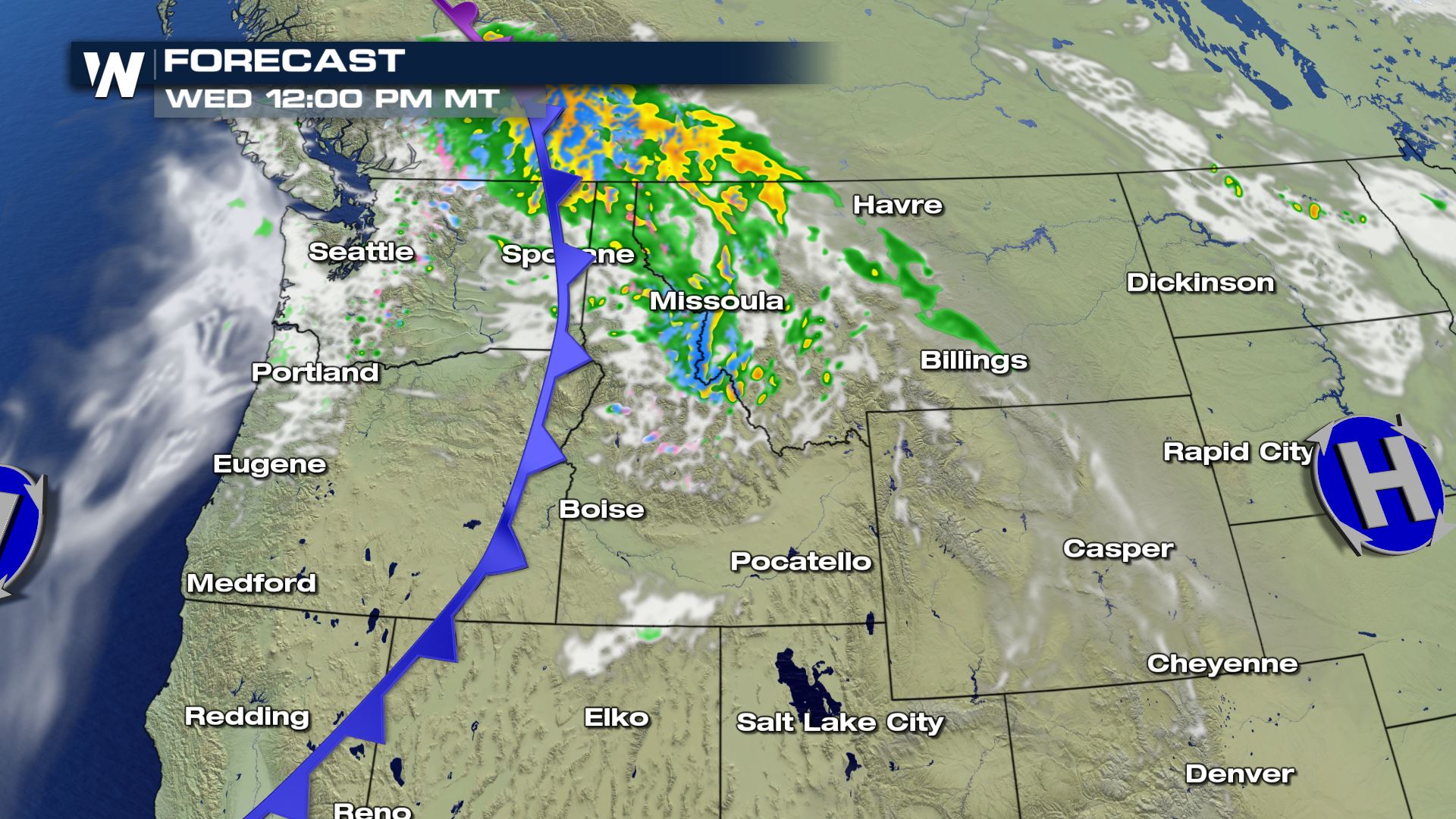 The moderate to heavy rain, including a few thunderstorms with potential for small hail, will push east of the Cascades Wednesday morning and into the Rockies of Idaho and Montana by around noon on Wednesday.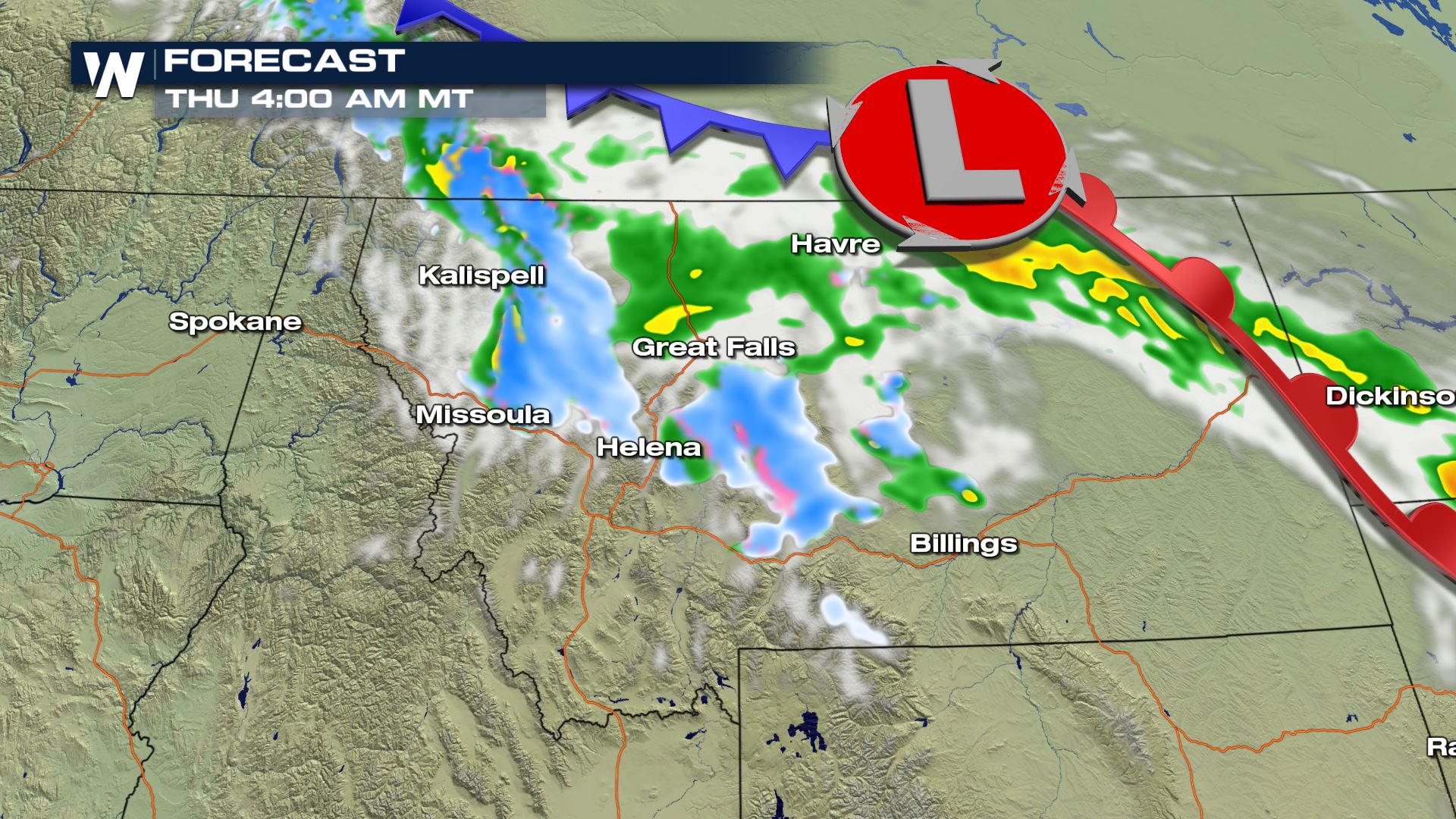 Rain and snow will continue to spread to the east across Montana Wednesday night through the first half of Thursday, before the surface low pivots south and spreads snow into Northern Wyoming Thursday morning into the afternoon. As the low moves south across the Plains, it is expected to aid in creating a
few severe storms in Texas and Oklahoma
.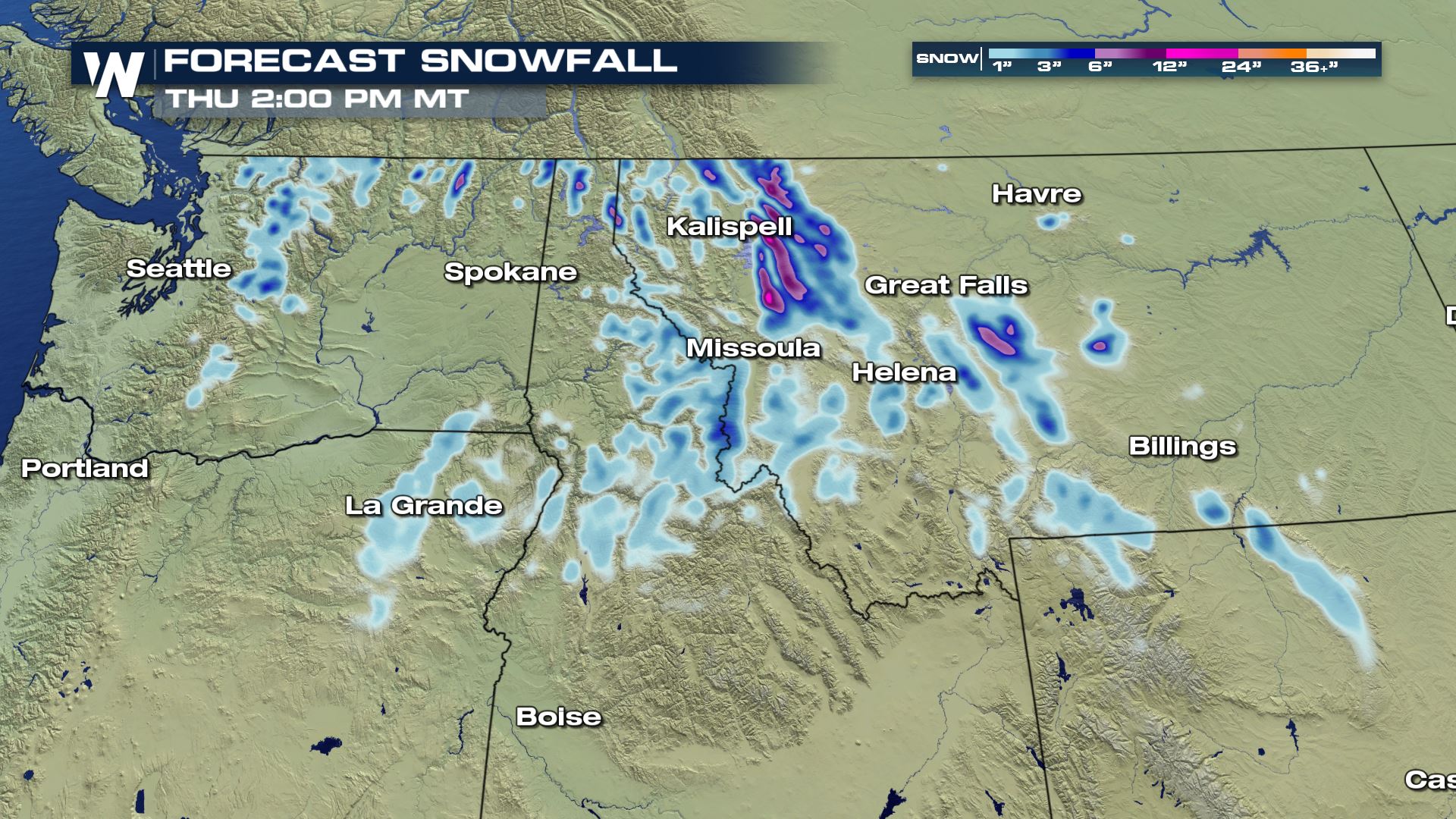 The heaviest snow is expected across the continental divide in Central and Western Montana, while the heaviest rain totals are expected in the Rockies of Idaho and Montana, upwards of an inch to an inch and a half in the higher terrain. The plains and island mountain ranges of Central Montana could also record accumulations of over an inch of rain through midday Thursday. Be sure to check road conditions before traveling through any areas expecting adverse weather conditions. This article will be updated with new forecast data as necessary.