From western Texas to the Upper Mississippi Valley, severe storms are in the forecast Tuesday.  Damaging wind and hail will be the main weather risks, but an isolated tornado will be possible.  A few areas in the Southeast could see an isolated severe storm also.  Here is the very latest.
Severe Outlook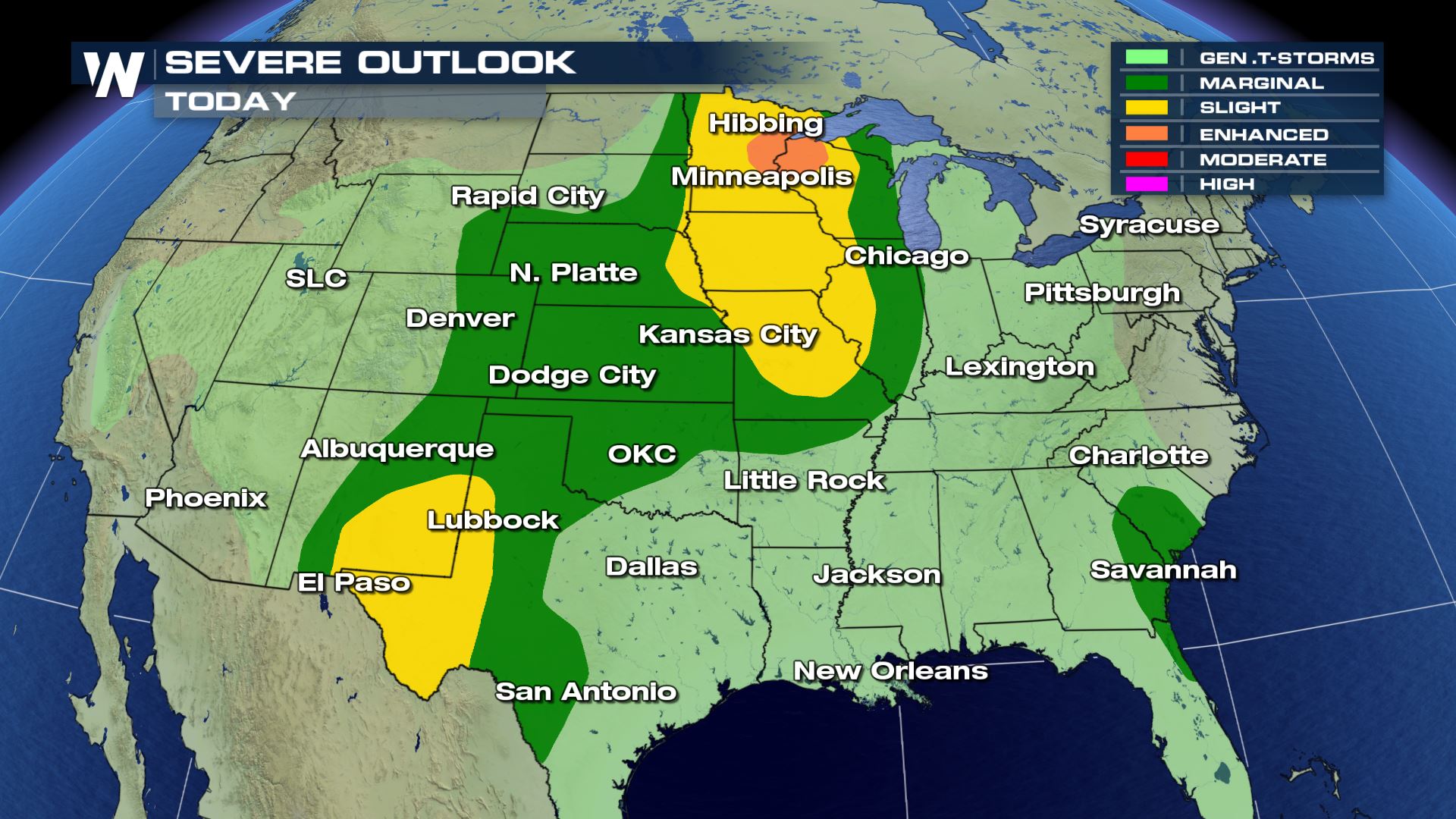 Several big cities are under a slight risk of severe storms today.  This includes El Paso, Kansas City and Minneapolis.  A lot of the same areas that have seen severe storms the past few days could see more again today.
Severe Risks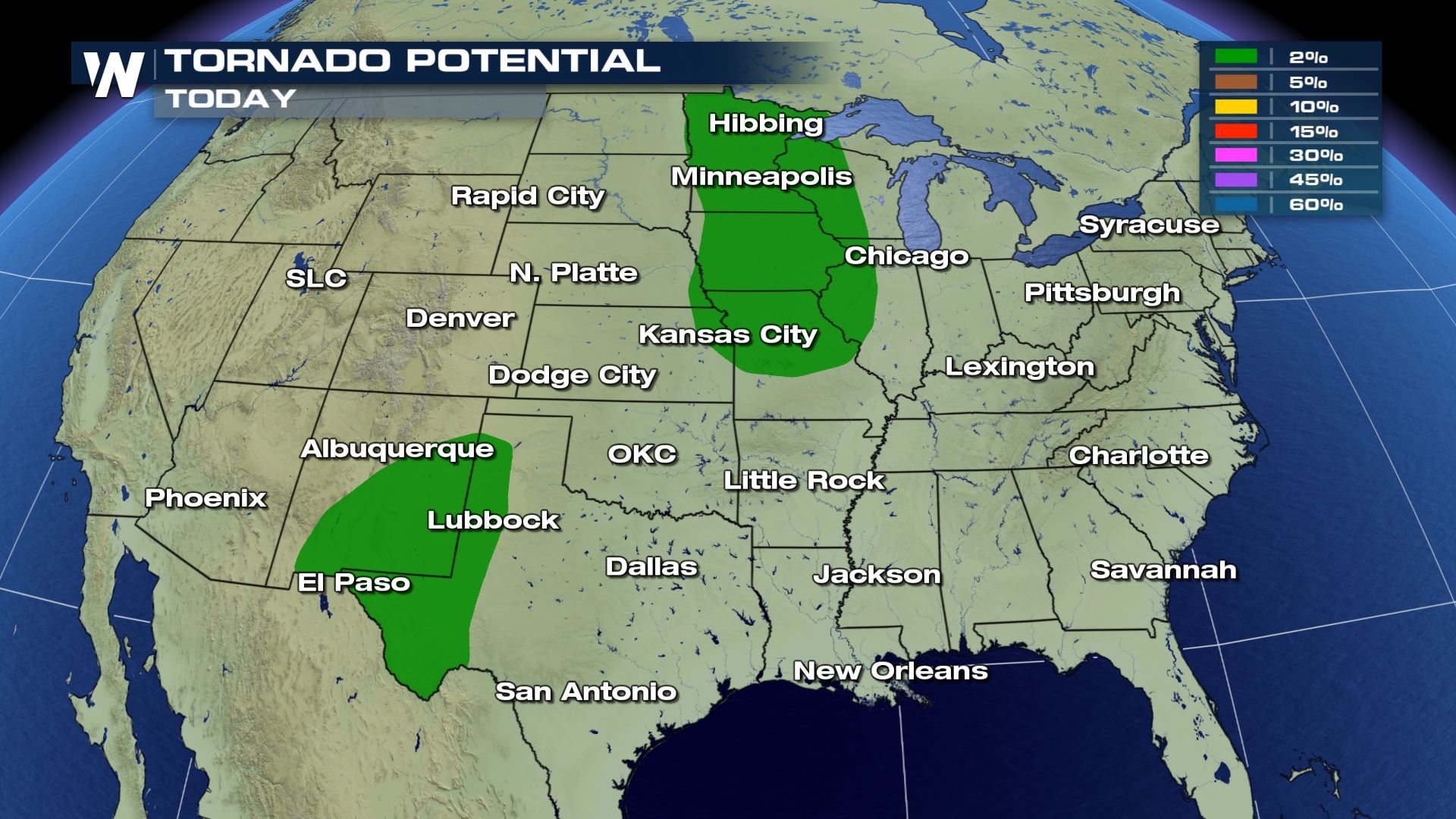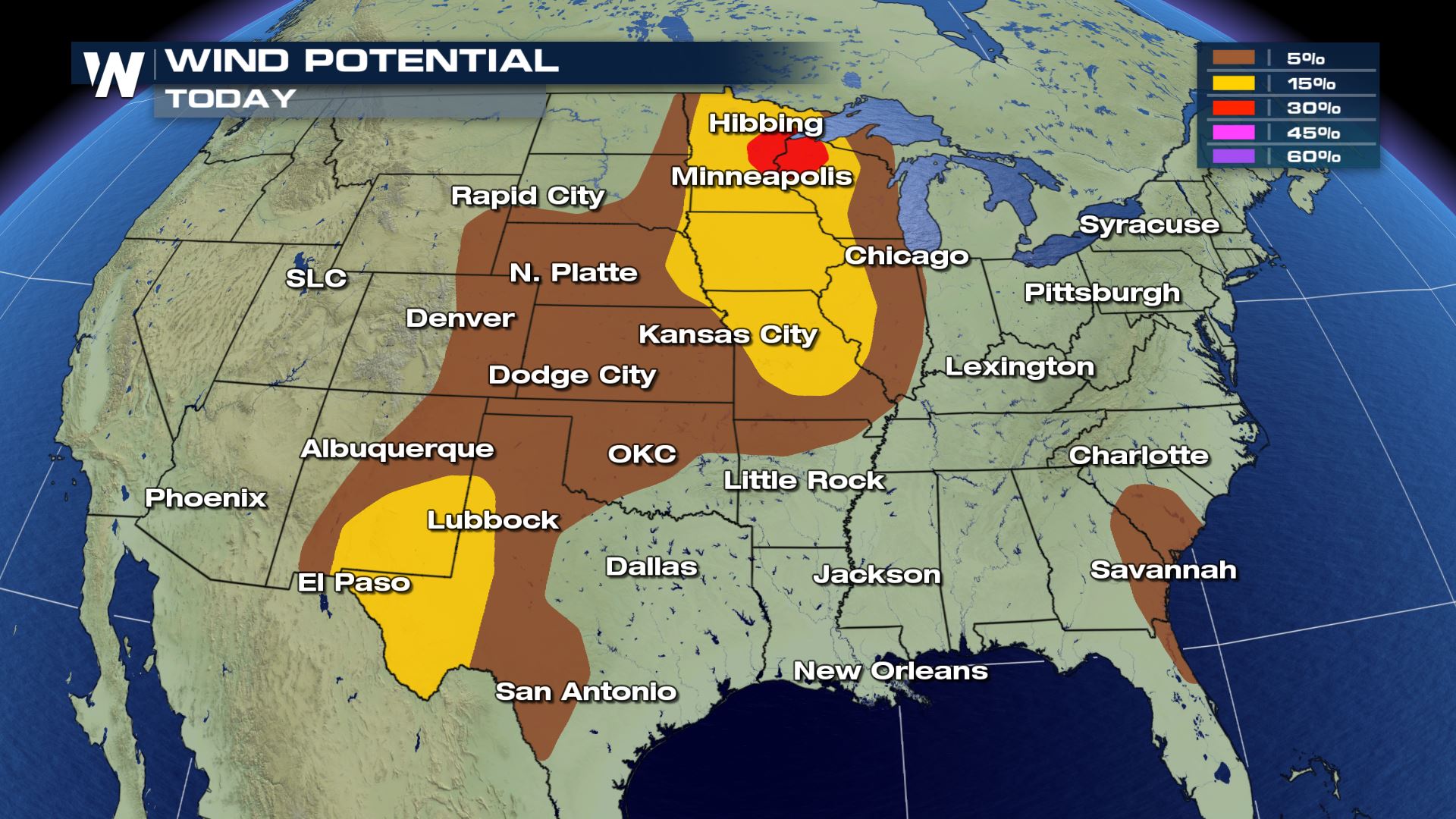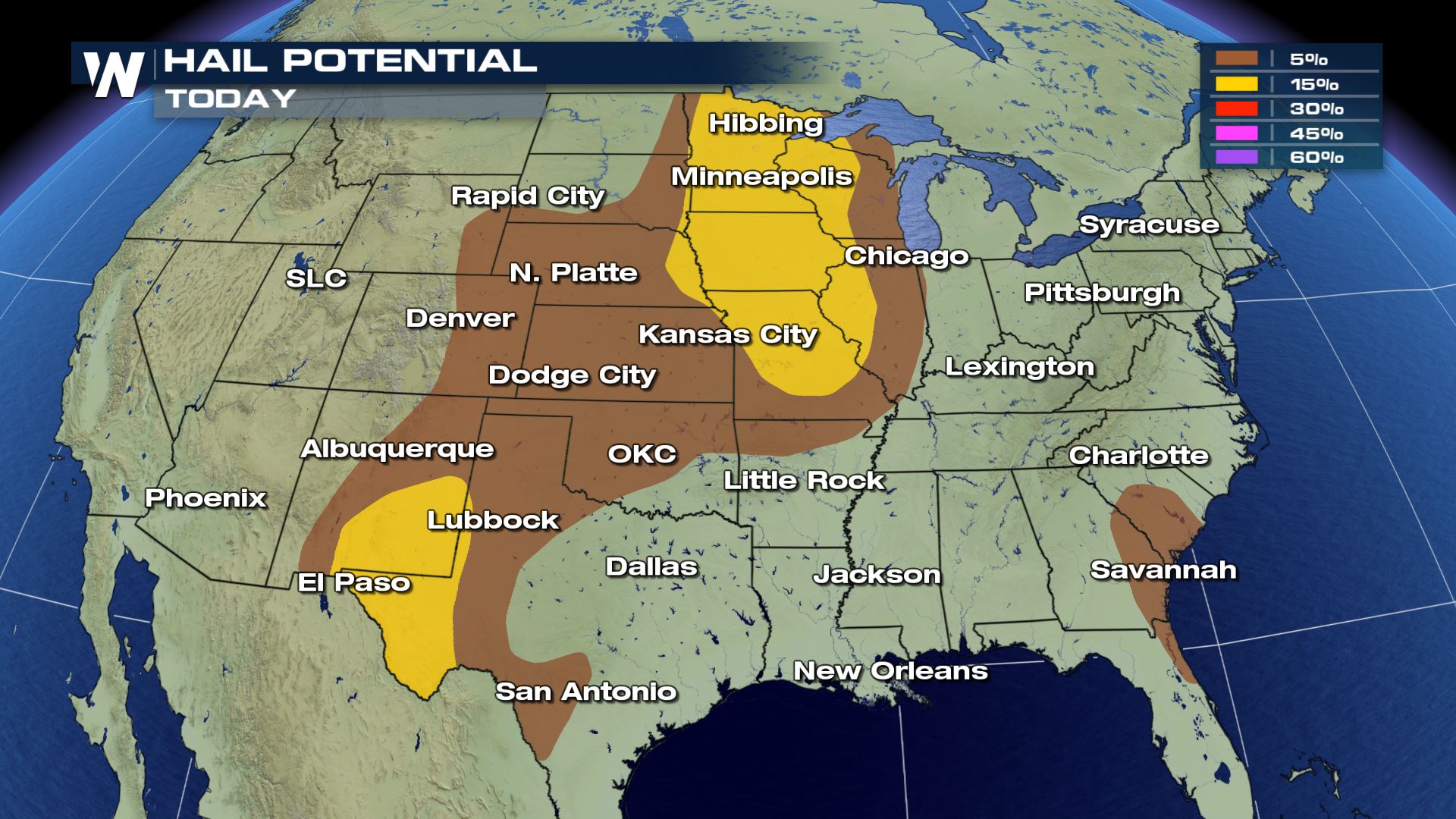 All modes of severe weather are in play today, but the hail and wind risk will be the highest.  The tornado risk is isolated and has a smaller coverage area compared to the wind and hail risk.  You will still need to be alert in these areas as an isolated tornado threat is still a tornado threat.
Forecast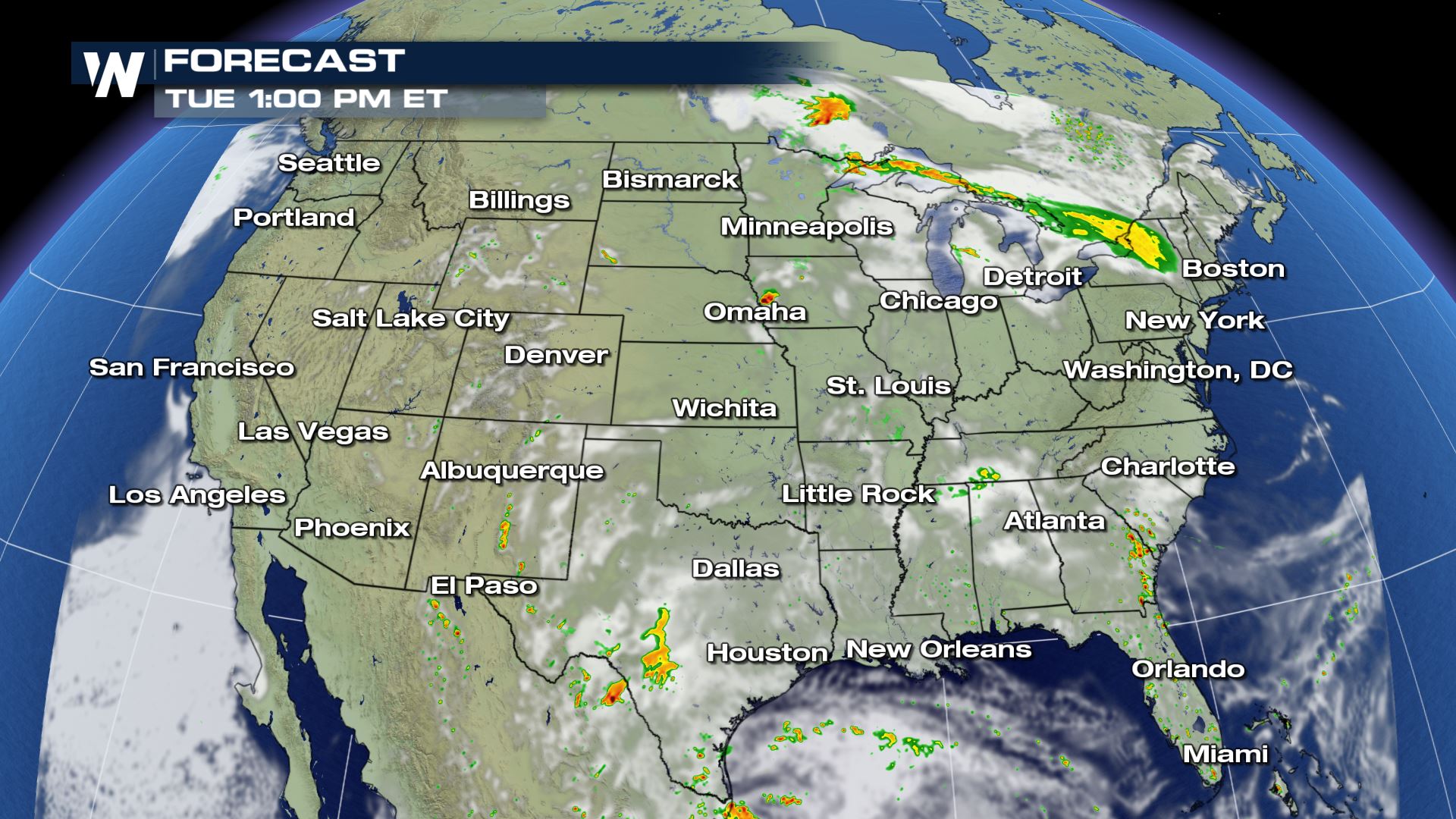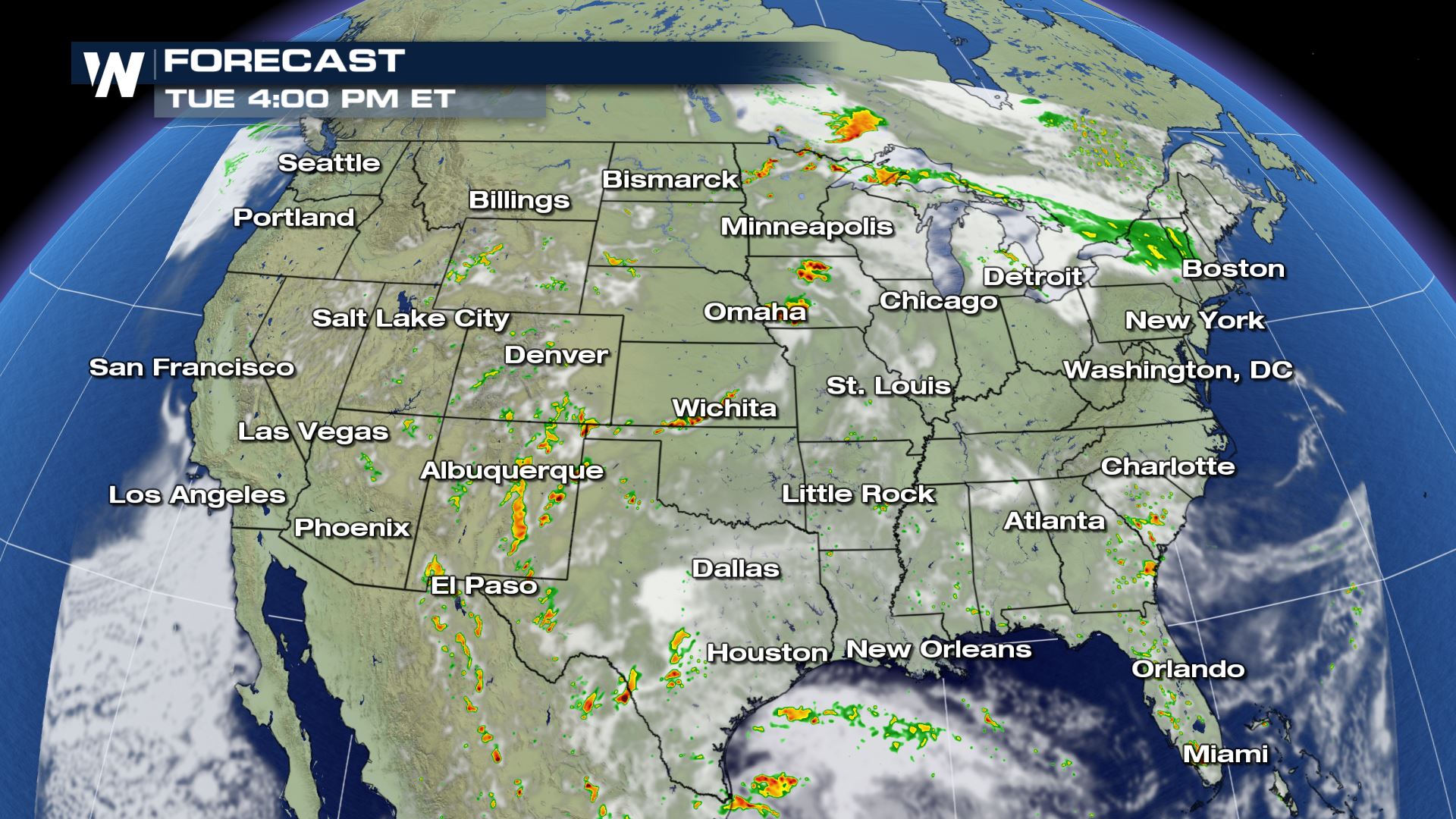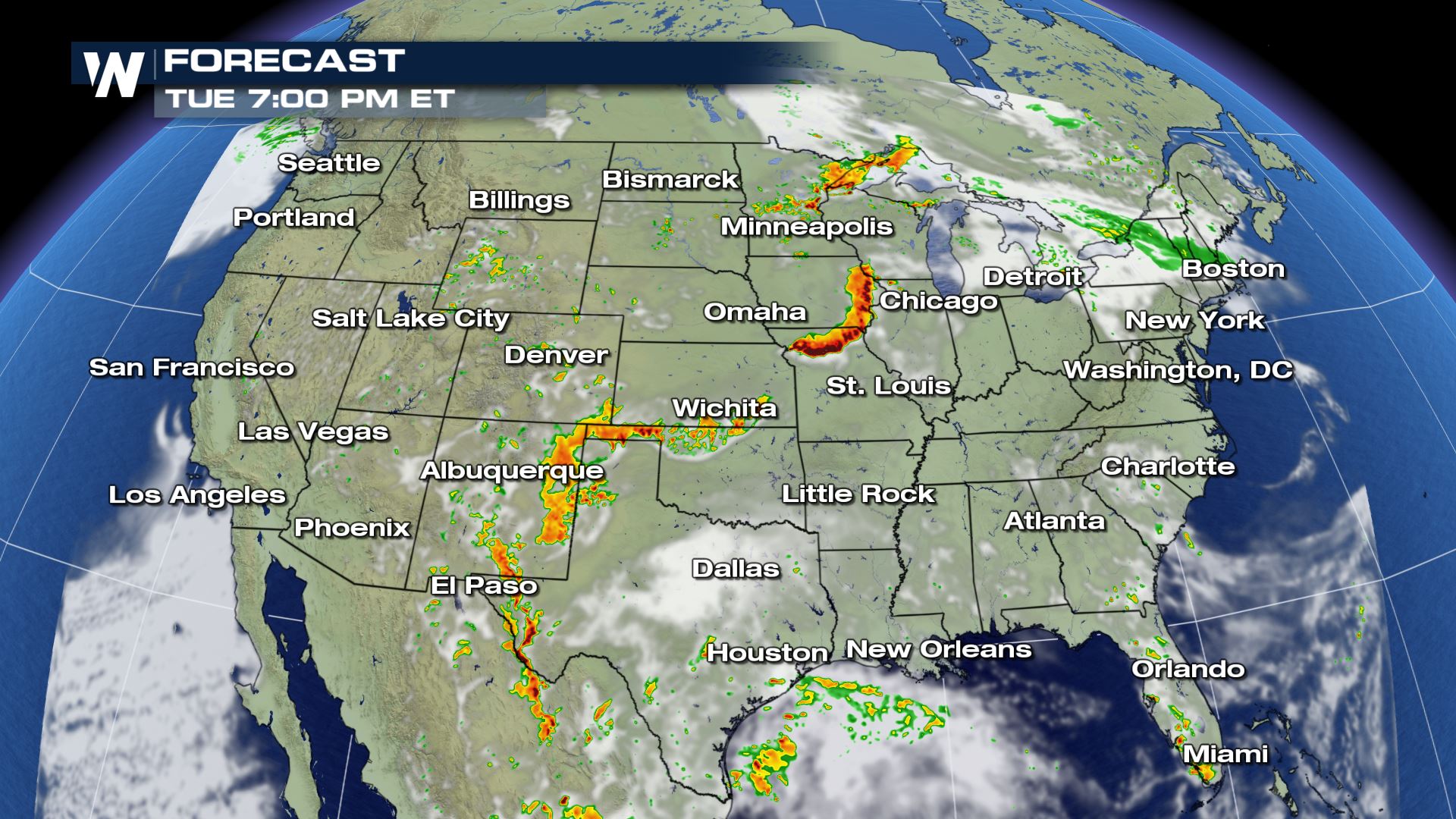 Storms will begin to fire by the early afternoon and should last well into Tuesday evening.  Some storms could linger well into Wednesday morning, but the severe risk will be going down by then.  Keep checking with
WeatherNation
for the latest severe updates.