You read that headline correctly! Snowflakes are coming to the states of Texas and Oklahoma during the month of October. Surely, these areas are no stranger to snowfall but this will be quite early in the season! https://twitter.com/NWSAmarillo/status/1187070110818680832 Let's take Amarillo, Texas as an example. As you can see in the Tweet above, October snowfalls have not occurred too frequently in the city (according to the record books). The average first measurable snowfall in Amarillo is November 25. If measurable snow falls on Thursday, that will come 32 days earlier than average! The first average 1" (or more) of snow is December 11 and if that occurs Thursday then it will be 48 days earlier than average!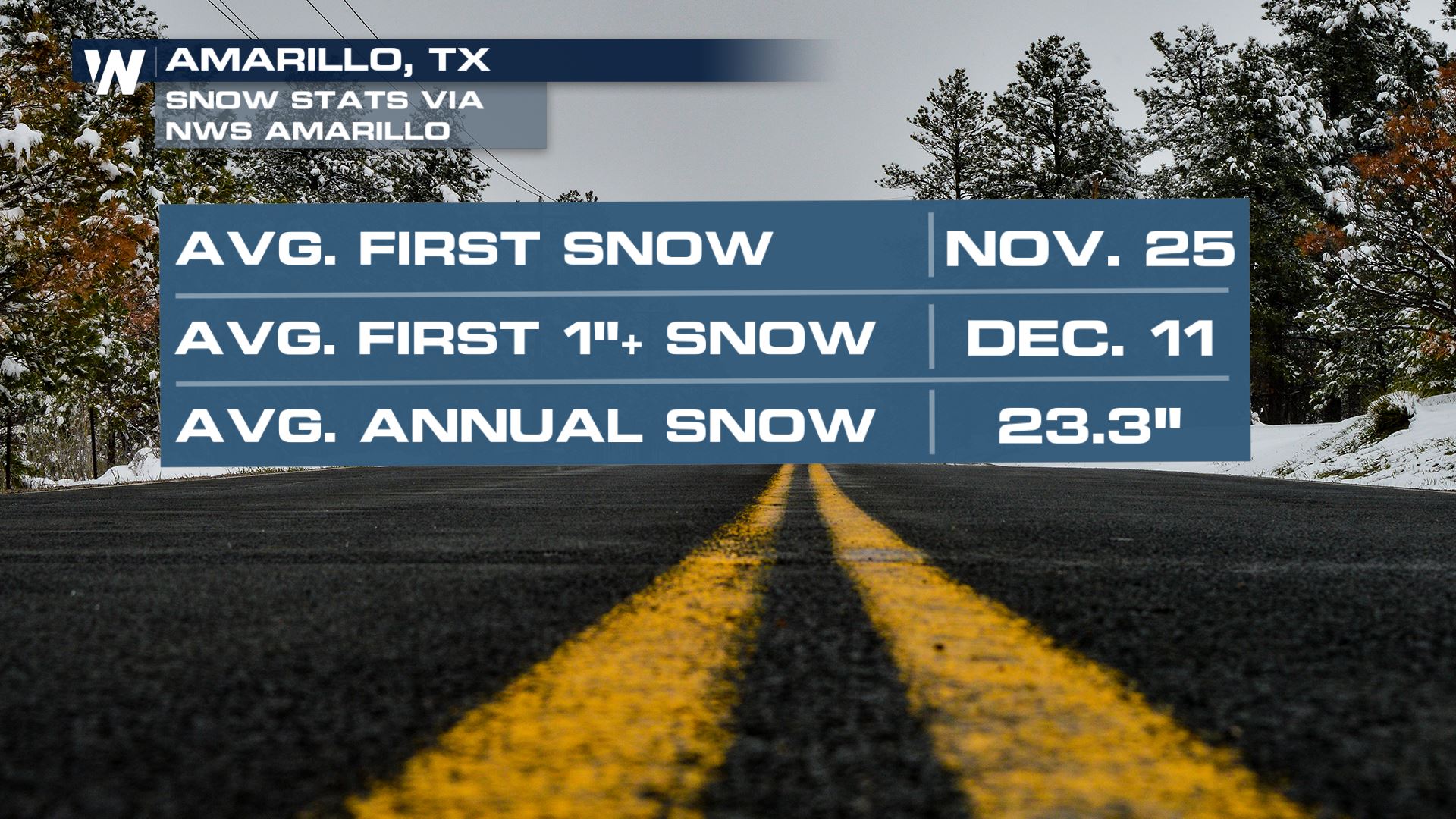 Amarillo gets quite a bit of snow throughout an 'average' winter season! The city gets nearly two feet during any given winter season. However looking back at the records, there aren't too many 'big' storms this early in the year. Take a look: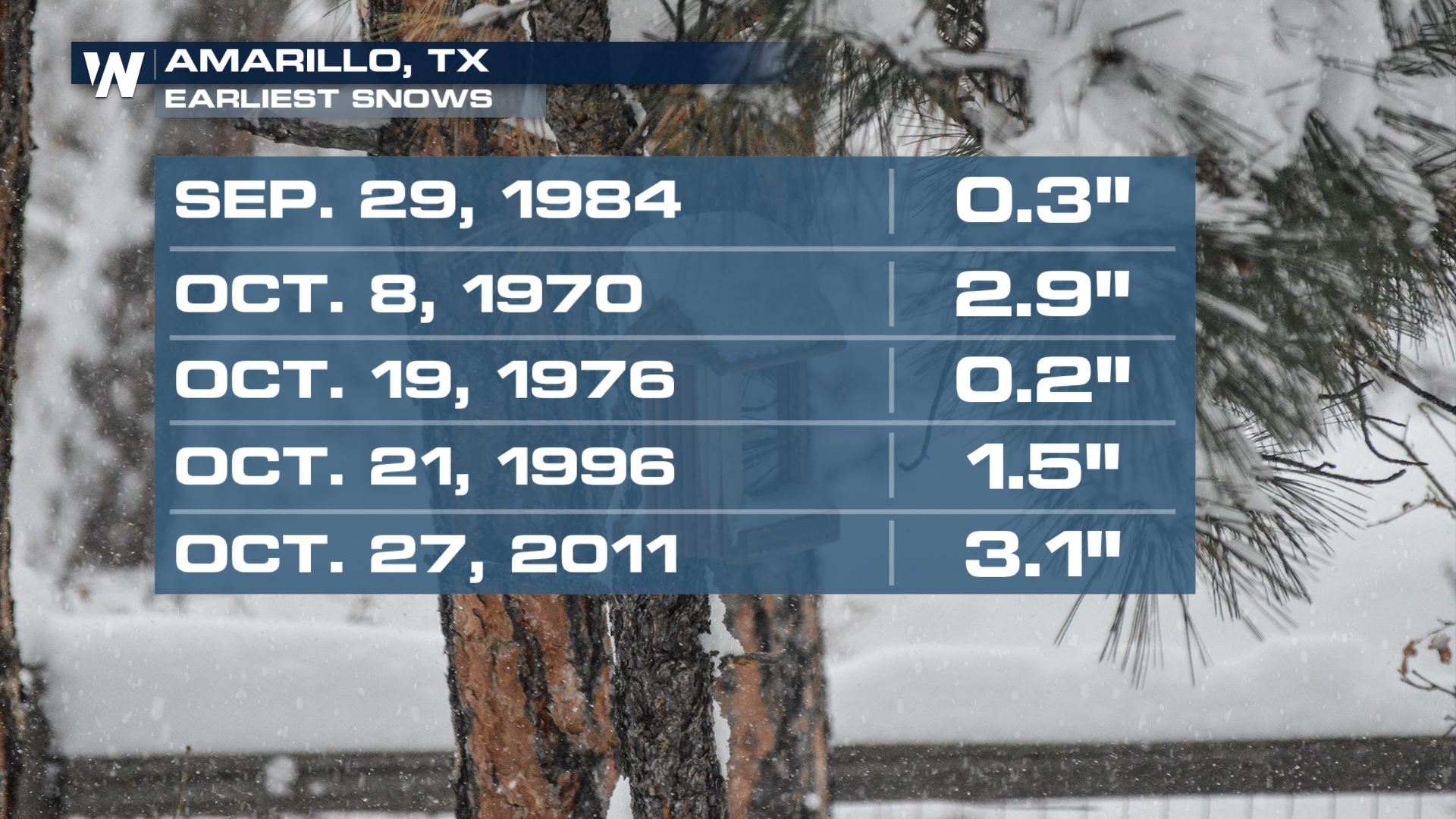 An early-season snow like this can be quite difficult because of warm ground temperatures and the infrequency of events. https://twitter.com/NWSAmarillo/status/1187101249755201536 So just how much snow may fall? As of Wednesday evening, the greatest likelihood for snowfall amounts was between 2 and 3 inches.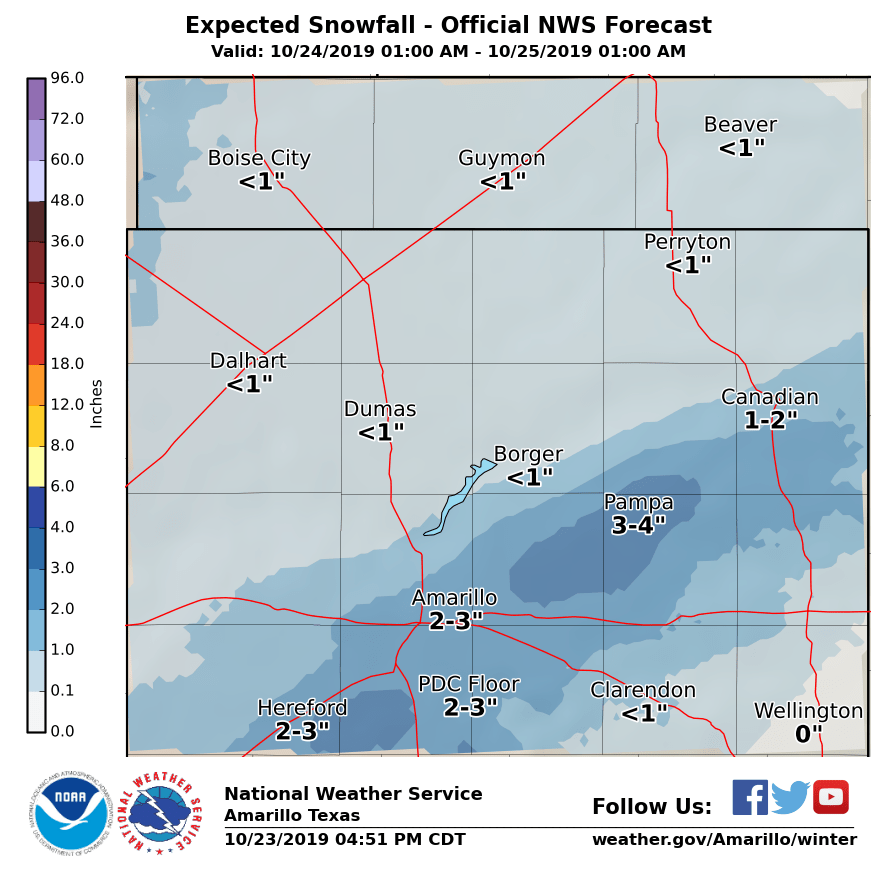 The image above is subject to change with new weather data that comes in. Regardless, it looks like a decent band of snow is likely across the Panhandles of Texas and Oklahoma on Thursday. We'll follow the story as it occurs Thursday.