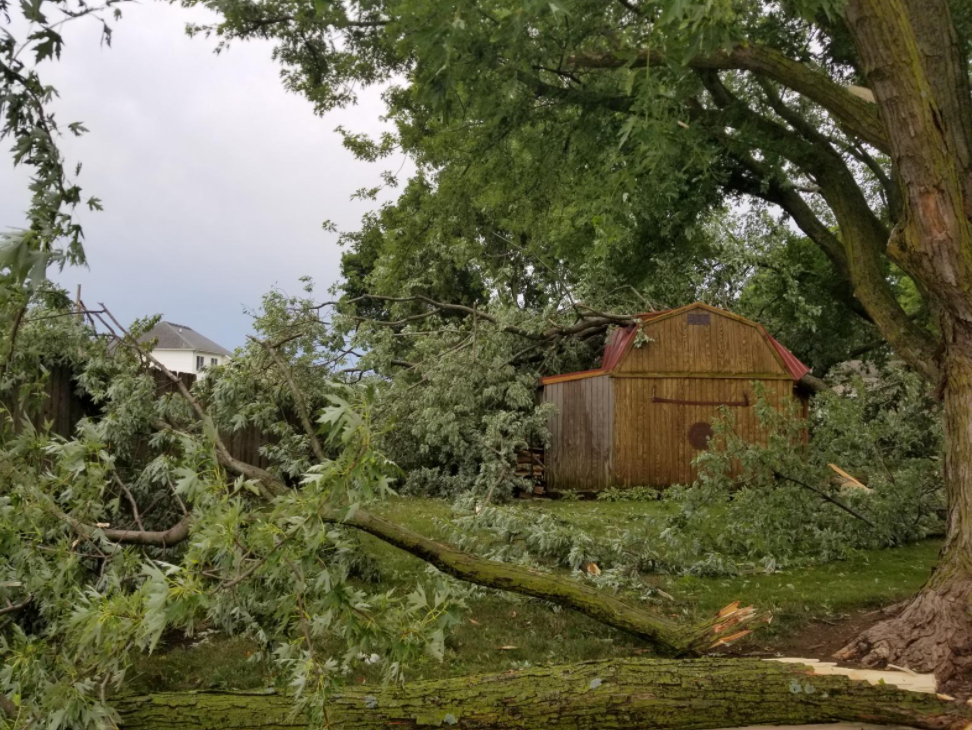 [Tree damage near Eldridge (right). Photo Credit Jessica Brooks via NOAA]
As the line of storms moved east toward the Quad Cities and Clinton, Iowa, along the Mississippi River, winds gusts diminished slightly, but were still generally 80 to 100 mph. In the immediate vicinity of Clinton, Iowa, a narrow corridor of more intense winds (100 to 120 mph) occurred. A radio transmission tower collapsed in that area due to winds estimated around 130 mph.
Over this time period, the wide corridor of flattened corn and soybean crops continued to be severe enough to be visible on satellite imagery. Power outages were again visible from space at night.