The flood risk is heightened through the Central and Southern Plains along with parts of the Midwest and Deep South into the next few days. A low-pressure system and associated frontal boundary have been producing rain showers and storms in Oklahoma, Texas, and Arkansas with numerous reports of street flooding around the Jonesboro, AR area. Training storms and flash flooding are indicated by the latest forecast, showing a swath of up to 5" through the Ark-La-Tex through Friday morning. The grounds in these locations are saturated from recent rounds of intense rainfall and many rivers and streams are also under flood warnings to account for the swollen banks.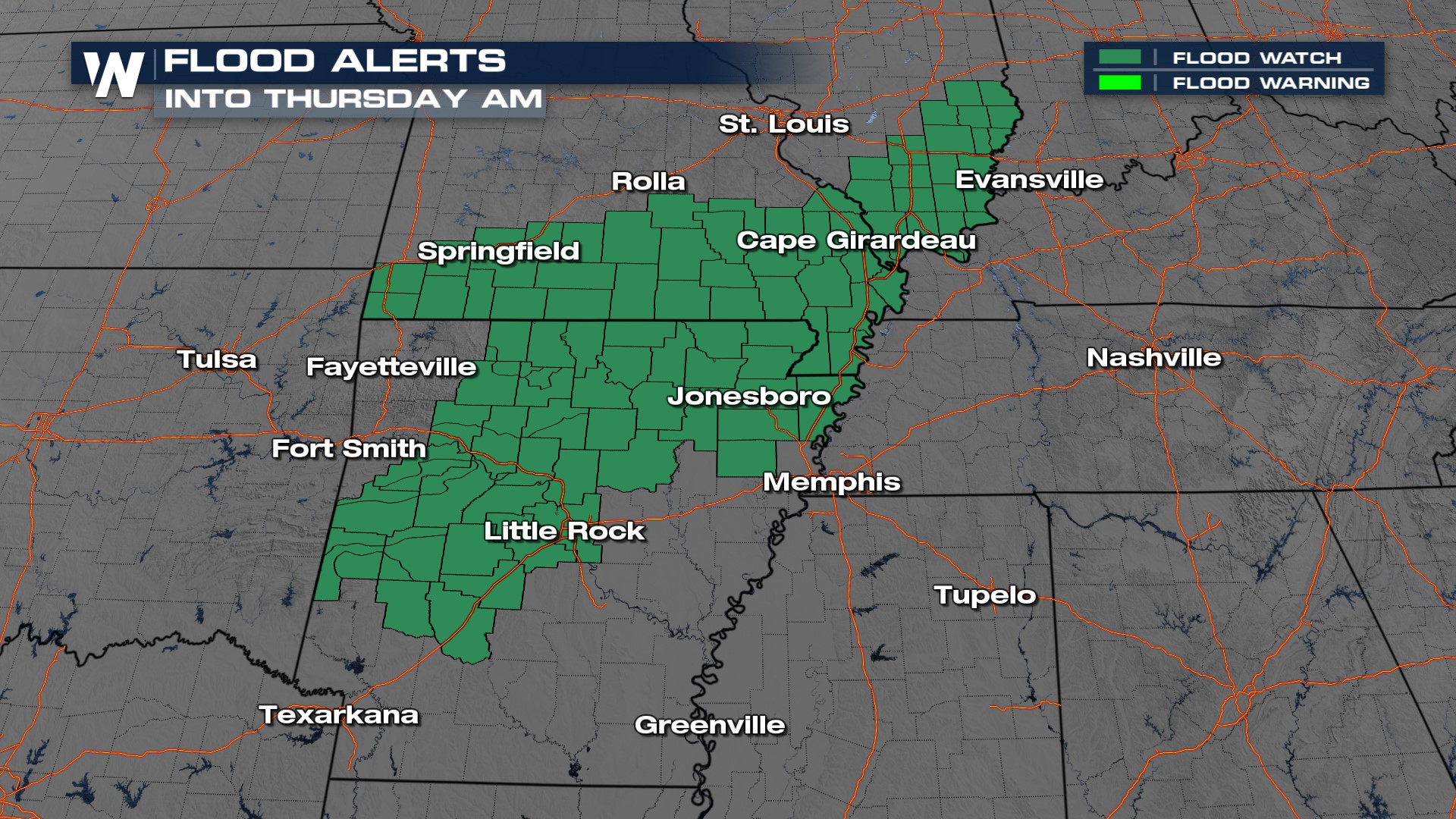 The heaviest swath of rain will be around the backside of the low-pressure system and north of the warm front where moisture from the gulf is transported to the north. Flood concerns will stretch from the Gulf into the Great Lakes.
The Weather Prediction Center has issued a marginal risk for excessive rainfall for Thursday, the heavy rainfall threat moves farther east. Places from the panhandle of Florida are looking at the heavy rainfall potential.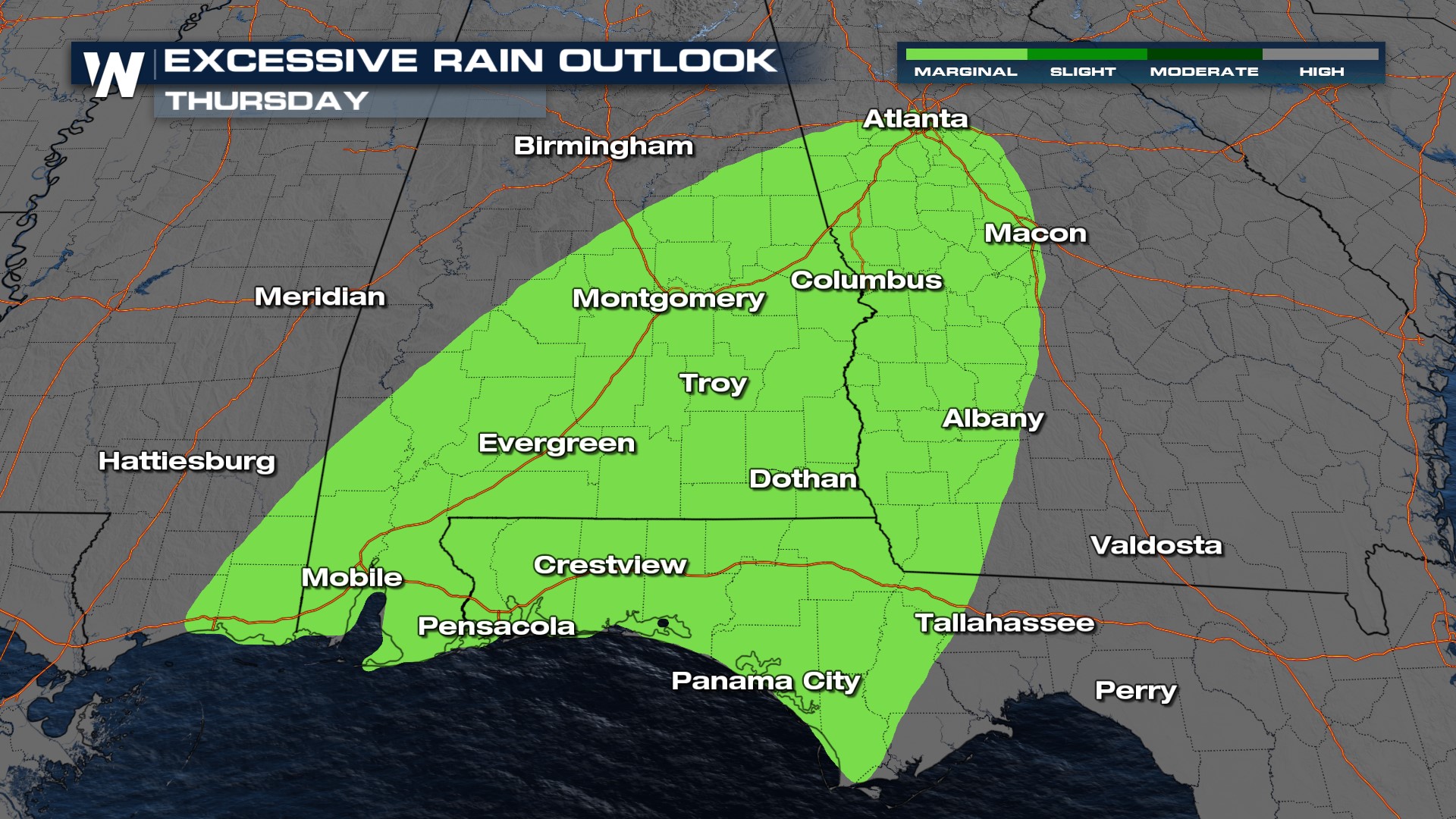 More updates on this forecast will come up in the Central Regional Forecast every hour at 30 past.