[
Poppies in bloom. From @CAStateParks via Twitter
] [From
NASA
written
Kasha Patel
]   Near the western tip of the Mojave Desert and a few miles west of NASA's 
Armstrong Flight Research Center
, fields of poppies colored the landscape a bright orange this spring. On April 14, 2020, the 
Operational Land Imager
 (OLI) on the Landsat 8 satellite acquired these images of vast blooms in the 
Antelope Valley California Poppy Reserve
. These images were acquired when poppy flowers in the valley were thought to be at or near their peak.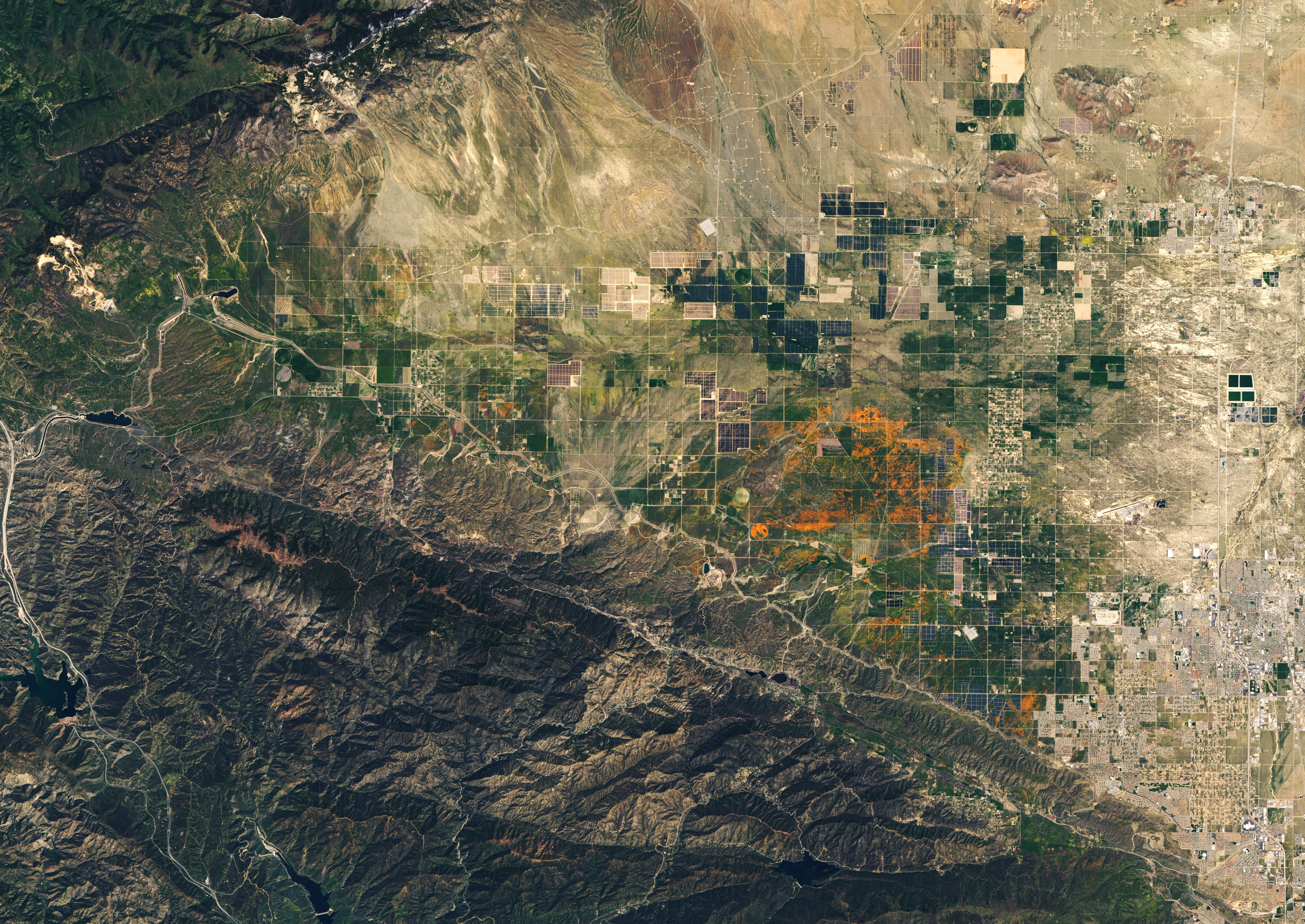 [
NASA Earth Observatory images by Lauren Dauphin, using Landsat data from the U.S. Geological Survey. From April 14, 2020
] The flowers bloomed after Southern California received significant rainfall in March and April 2020. This spring, Lancaster received around 10.5 inches of rain—almost 4 inches above normal. The extra rain may cause the poppies to stick around longer than usual and result in an above-average wildflower year. Park officials called this bloom an 
"unexpected"
 surprise due to the late season rains.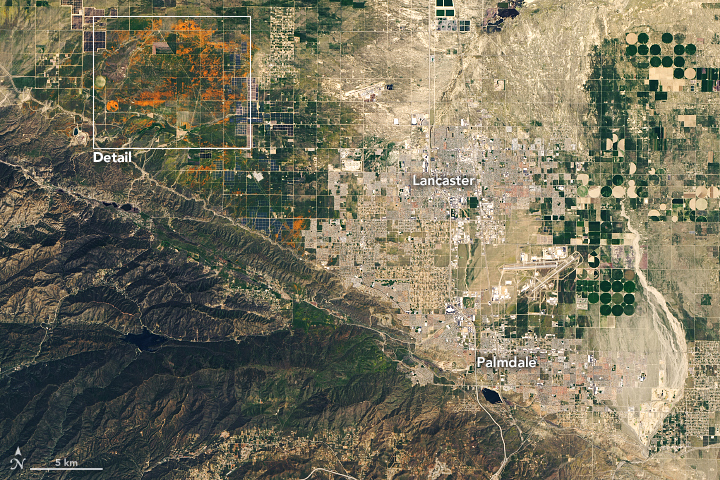 While many parks have restricted visitor access to the park during the COVID-19 quarantine, people can view the flowers through 
online livestreams
. Depending on the day or even hour, the orange patches may change in appearance. The poppies open their petals during sunny periods, appearing like a large blanket over the landscape. The flowers tend to close during windy, cold periods. While the orange poppies are easy to spot in satellite imagery, the fields also contain cream cups, forget-me-nots, purple bush lupines, and yellow goldfields (a relative of the sunflower). https://www.youtube.com/watch?v=NVj9D9nn9TI