We have our next named system for the Atlantic tropical season and its name is Oscar.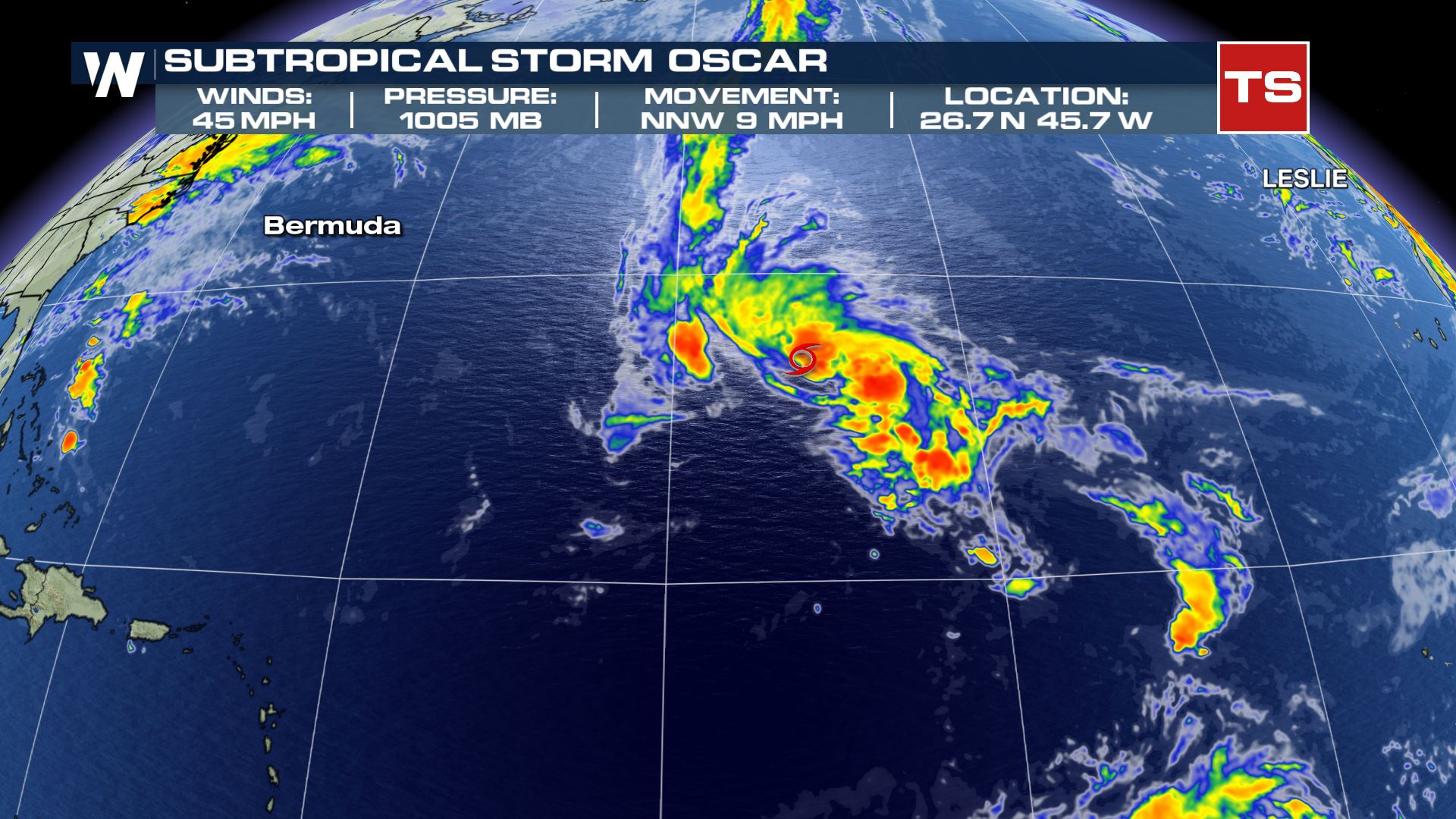 Oscar statistics as of Friday, October 26 As of 11 p.m. ET Friday, Oscar was located about 1,200 miles east-southeast of Bermuda and about 1,250 miles east-northeast of the northern Leeward Islands. Satellite wind data indicated that winds were near 45 miles per hour with higher gusts. Gradual strengthening is forecast during the next couple of days and Oscar could become a fully-functioning tropical storm Sunday.
Related story: Sub-Tropical Storm Vs. Tropical Storm...What's The Difference?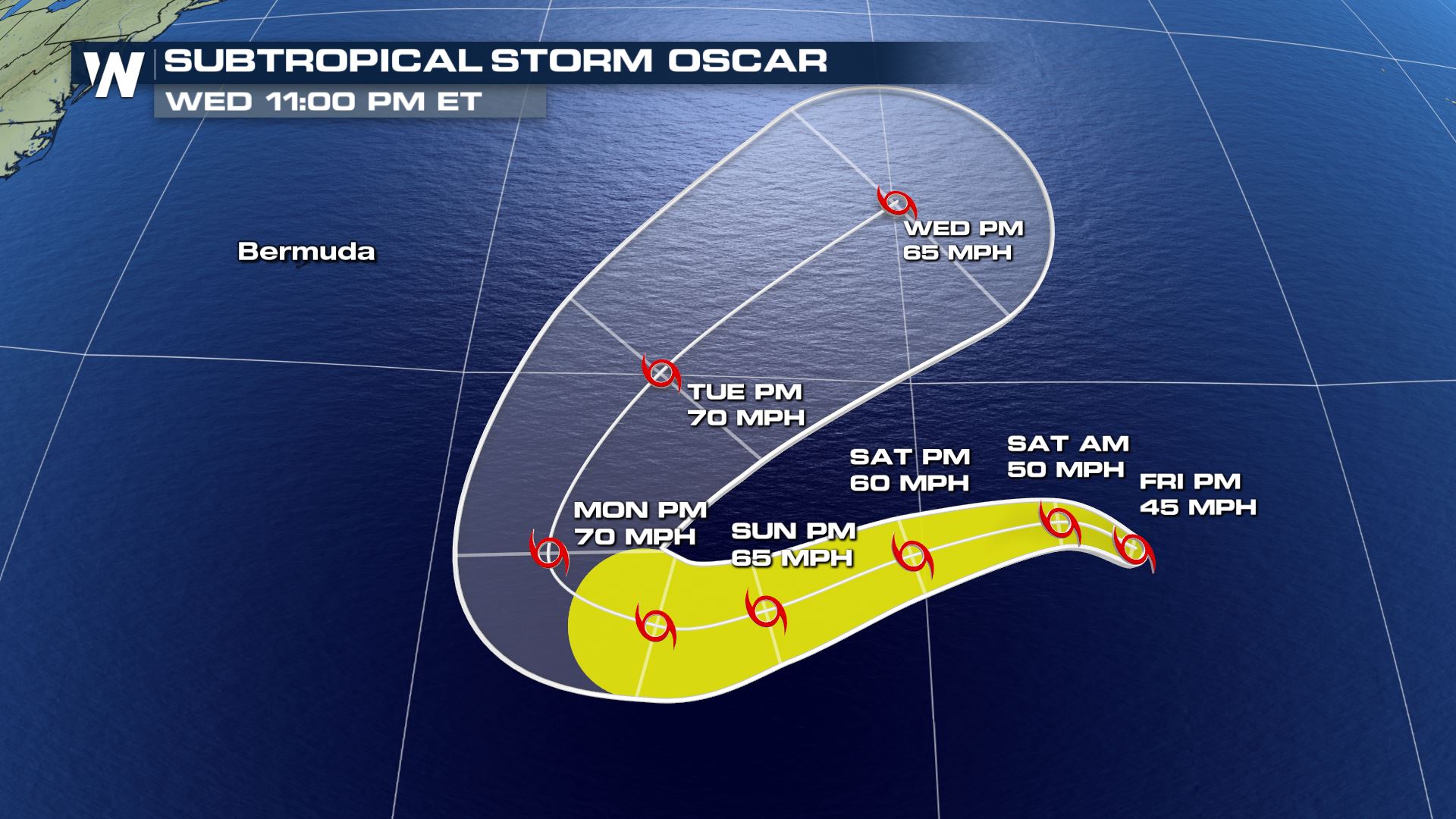 Oscar is expected to remain out over the open ocean waters of the Atlantic. This time of the year, it is tough to get a storm to travel due west toward the United States from this location. That's because we have stronger cold fronts exiting the East coast and pushing storms out to sea.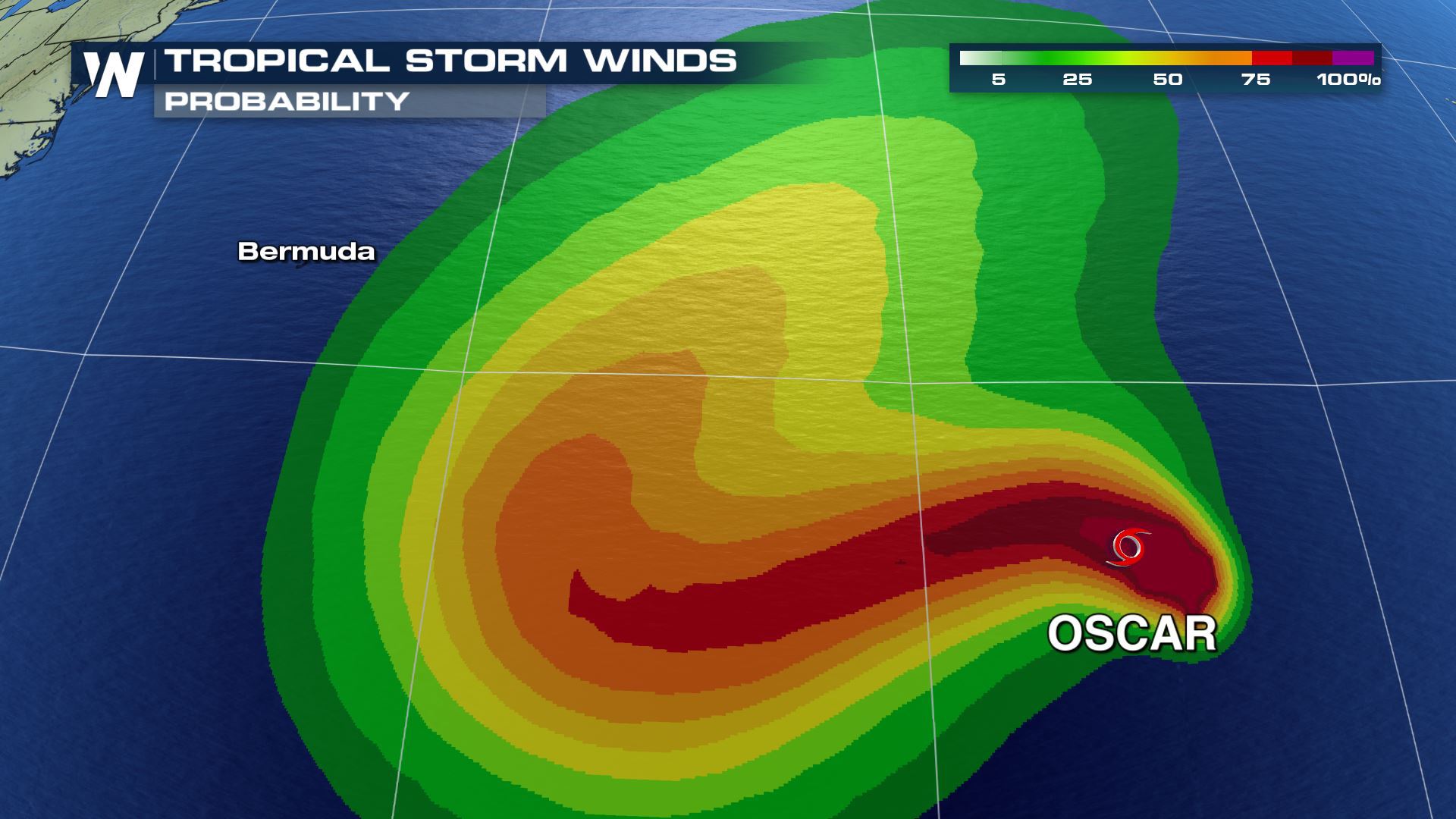 Bermuda will be just on the edge of the storm's impacts. The chance of tropical storm winds in Bermuda are currently less than 5%. Oscar is the 15th named storm of the Atlantic tropical season.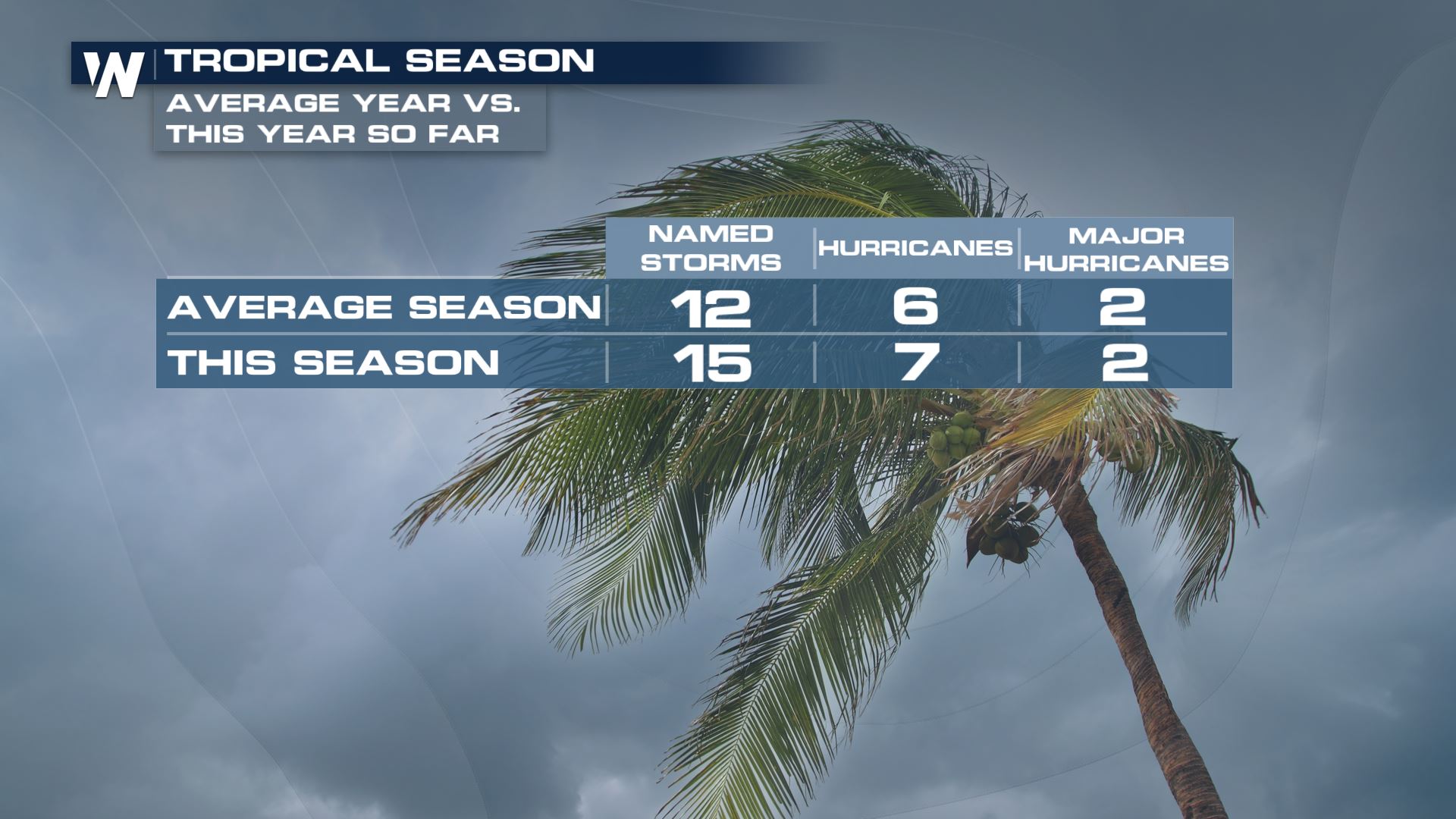 The Atlantic basin averages one more named storm after this date. Most of these storms stay out to sea.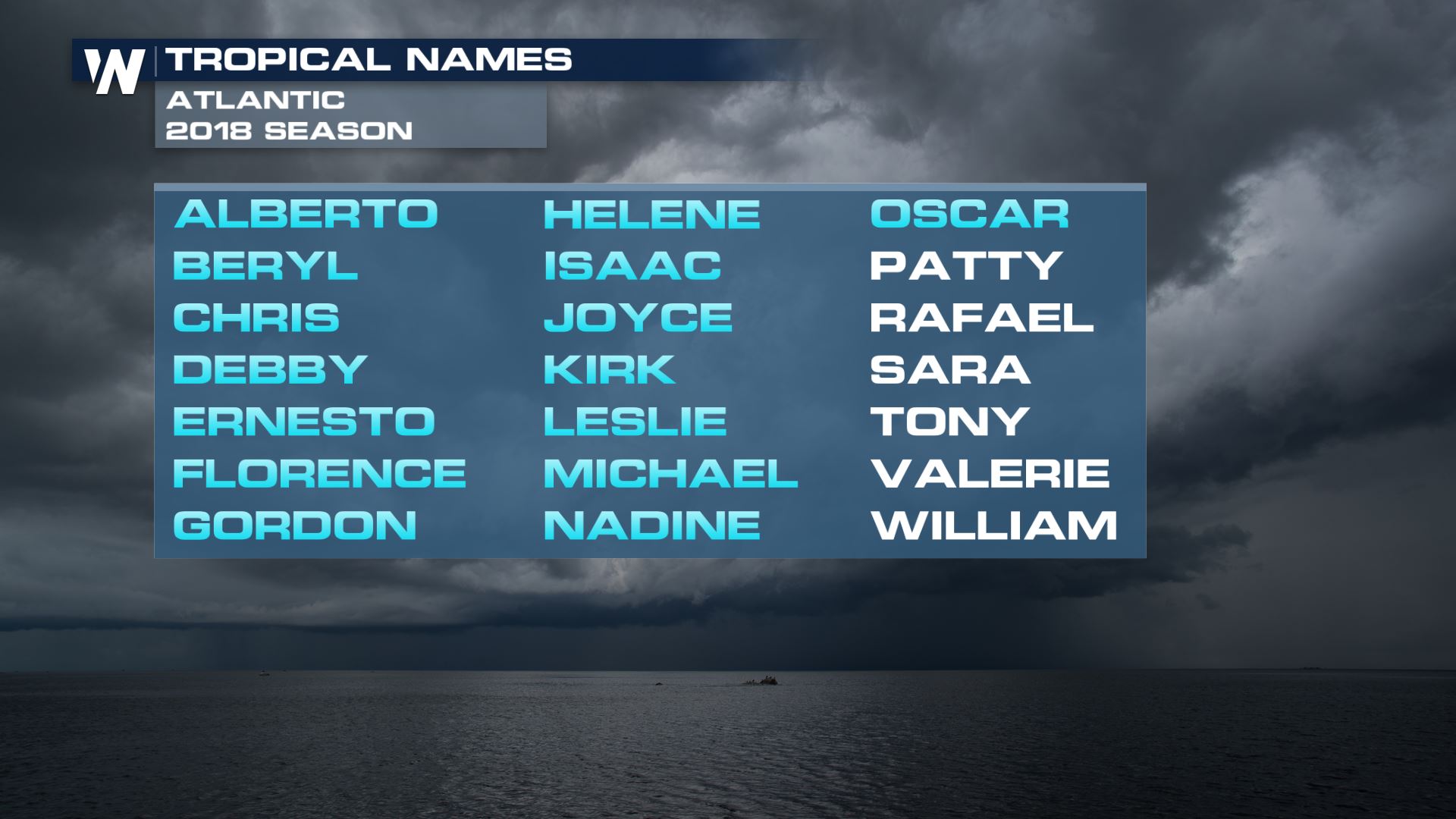 For WeatherNation, Meteorologist Steve Glazier