A major winter storm will continue to push across the United States through Wednesday.  Many types of precipitation will accompany this dynamic system---rain, freezing rain, sleet, and snow---impacting millions of Americans.  Severe thunderstorms and flooding rain will race through the southern United States.  Areas of the Midwest will see snow accumulations of several inches.  The interior Northeast and New England may potentially pick up a foot of snow!  The Ozarks and Ohio Valley are in for perhaps some significant ice accumulation.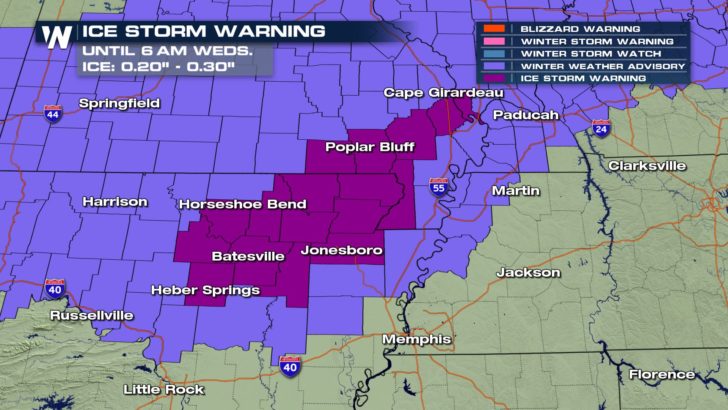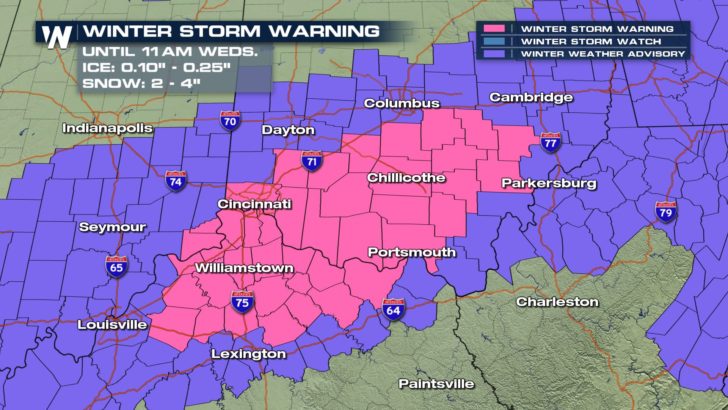 With ample Gulf of Mexico moisture available and Arctic air in place, freezing rain will be a major concern Tuesday night and Wednesday.  Surface temperatures will be below freezing with a shallow layer of warm air in the atmosphere above.  Liquid precipitation will freeze on contact upon reaching the ground.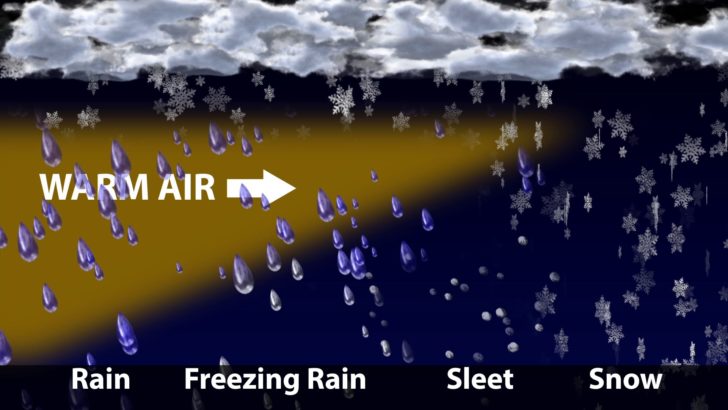 The heavy weight of ice will snap tree branches and perhaps take down power lines.  Power outages are possible.  Many communities from Texas to the Northeast may experience some freezing rain and ice accumulation.  The most significant risk for 0.10" of ice or greater exists in the Ozarks and Ohio Valley.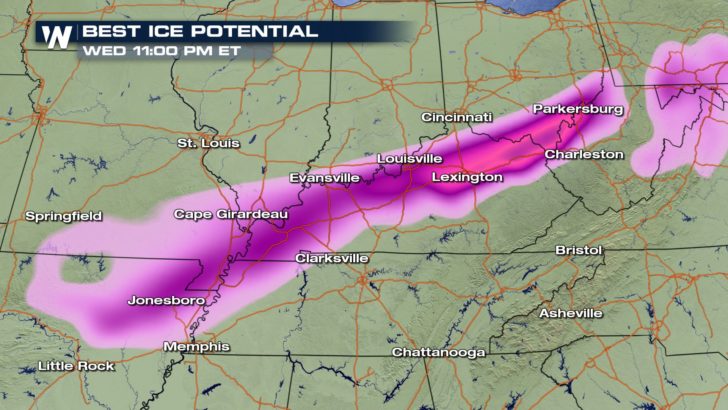 From northeast Arkansas to southeast Ohio, residents should prepare for treacherous travel overnight and Wednesday.  Follow WeatherNation on
Facebook
and
Twitter
for the latest breaking weather information. -
Meteorologist Joe Astolfi